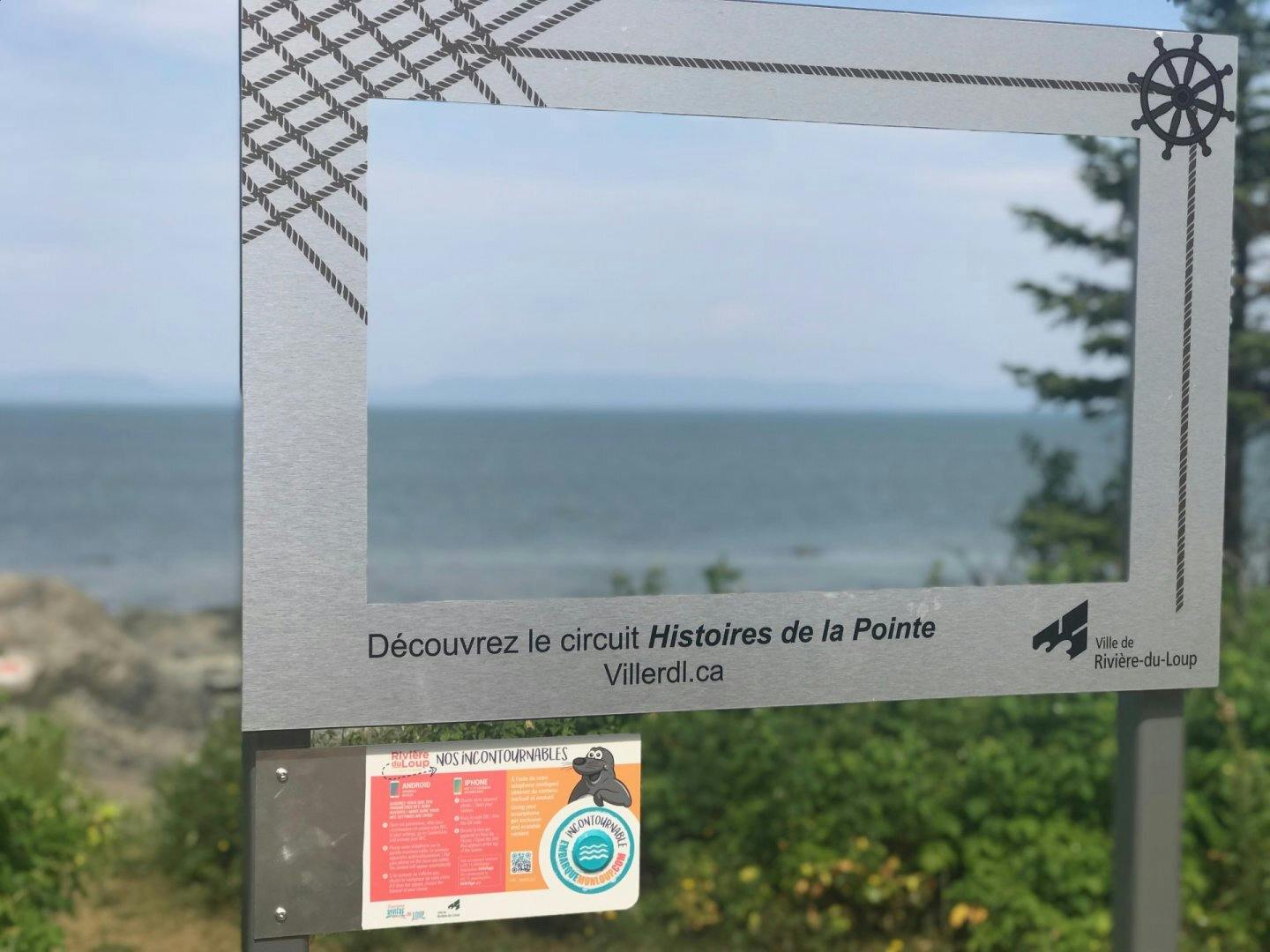 Blog
 / 
Digital Tour Platform For Improved Touristic Sites Experience
Digital Tour Platform For Improved Touristic Sites Experience
Switch to contactless tourism with a simple, efficient, and economical platform!
Develop your tourist routes in an innovative way with MySmartJourney
Providing excellent service and a memorable experience for those visiting your tourist attractions and cultural sites can be difficult, especially in large or sparsely populated areas. That's why MySmartJourney offers a contactless information platform that can be installed at any of your tourist attractions or sites and requires almost no maintenance! 
Provide your visitors with interactive, contactless touristic information, accessible 24 hours a day
Providing a complete information and guidance service to tourists in your area is often a significant challenge. Having a guide at every tourist attraction is financially difficult, and tourism offices do not always have the means to respond to the growing demand for a contactless experience. Informative plaques are a quick and economical solution that integrates seamlessly into your daily operations! 
Our plaques can be installed anywhere and give your visitors access to informative microsites directly on their cell phones. Regardless of the time or place, you will be able to offer a quality service that will make your visitors' experience more enjoyable, even in remote or hard-to-reach locations!
The best solution to provide your visitors with the security and autonomy they are looking for
Over the past few years, people have become aware of hygiene and safety in shared environments, and many are now looking to include contactless in their experiences. Our informative plaques offer them an alternative perfectly suited for their needs: a contactless experience using their own phone. They are also able to choose when they visit tourist attractions or tourism offices and remain completely autonomous. 
MySmartJourney's success in Rivière-du-Loup, Qc
Advantages of our tool for creating digital routes for tourism sites
Many things are important for visitors of your various tourist attractions in order for them to have a great experience and come back to visit. However, one essential aspect is to have easy access to the information and support you need, when you need it. This is where MySmartJourney's platform will be a great asset for you.
A digital journey that is simple for you to set up and develop, and is easy for your everyday visitors to use
Our informative platform is accessible from plaques displaying a QR code or NFC chip, which can be scanned directly from a cell phone. This will redirect you to a microsite containing interactive and personalized information on a specific tourist attraction: description of the place, must-see viewpoints, toilet locations, history of the place, you decide! 
There are many benefits to choosing MySmartJourney as the contactless tourism solution for your region. Whether you are a regional tourism association (RTA) or an industry association (TSA), you will be able to: 
Avoid the high costs of developing and maintaining a mobile app by using microsites
Take advantage of solid, durable, and customizable information plaques that represent your organization.
Plaques that can be installed or integrated to any surface or structure to facilitate your customers' experience.
Eliminate the learning curve for your users by offering an intuitive and simple platform. You also save them from downloading yet another app.
Customize your microsites to perfectly meet your visitors' needs and improve their experience
Visitors in your beautiful regions all have something in common: they travel to see something new, something that will take them out of their daily routine! We are all looking for that moment of awe, whether it is a natural landscape or a human creation: that is what will leave a mark on a person.
These moments of awe are the strongest tool to convince your visitors to come back and talk about your site, and MySmartJourney is the perfect informational medium. Our interactive platform is here to make your experience simple and enjoyable, so you can focus on discovering at your own pace and without stress. Easy access to information is also an asset for a more in-depth experience and to leave a mark on everyone's imagination.
Customize your microsites to create a great customer experience and allow the moment of awe we all seek!
How do MySmartJourney digital journeys work?
The advantage offered by MySmartJourney is its ease of use for your visitors and its integration into your operations. Here are the steps to follow to prepare your platform:
1. Choose the design and location of your plaques.
The microsite plaques are customizable, making it possible to tailor them to each tourist attraction, whether it is a beautiful view or an impressive construction. Deciding which attractions will have their own plaques will be essential to the development of their content. Our team will be happy to assist and advise you on these decisions.
2. Content creation
Our platform works with informative or service-oriented pages, so you will need to develop the content. These pages can be customized to be informative or offer an interactive experience to their users! Learn more about the possibilities of our tool here!
3. Installation of MySmartJourney Signs 
Your customers will access your pages through one of three options: by scanning a QR code with their phone, by scanning an NFC chip, or by using the microsite URL. To do so, you will need to install MySmartJourney's plaques in strategic locations at your tourist attractions. They are available in small and large sizes to suit your taste and can be installed on most surfaces or objects, allowing you to be creative!
4. And that's it!
You are now ready to launch MySmartJourney's system across your tourism region and give your customers a safe and unique experience! When necessary, you will be able to easily update or add content. Don't hesitate to contact us if you need support in this process!