Discover the news of the moment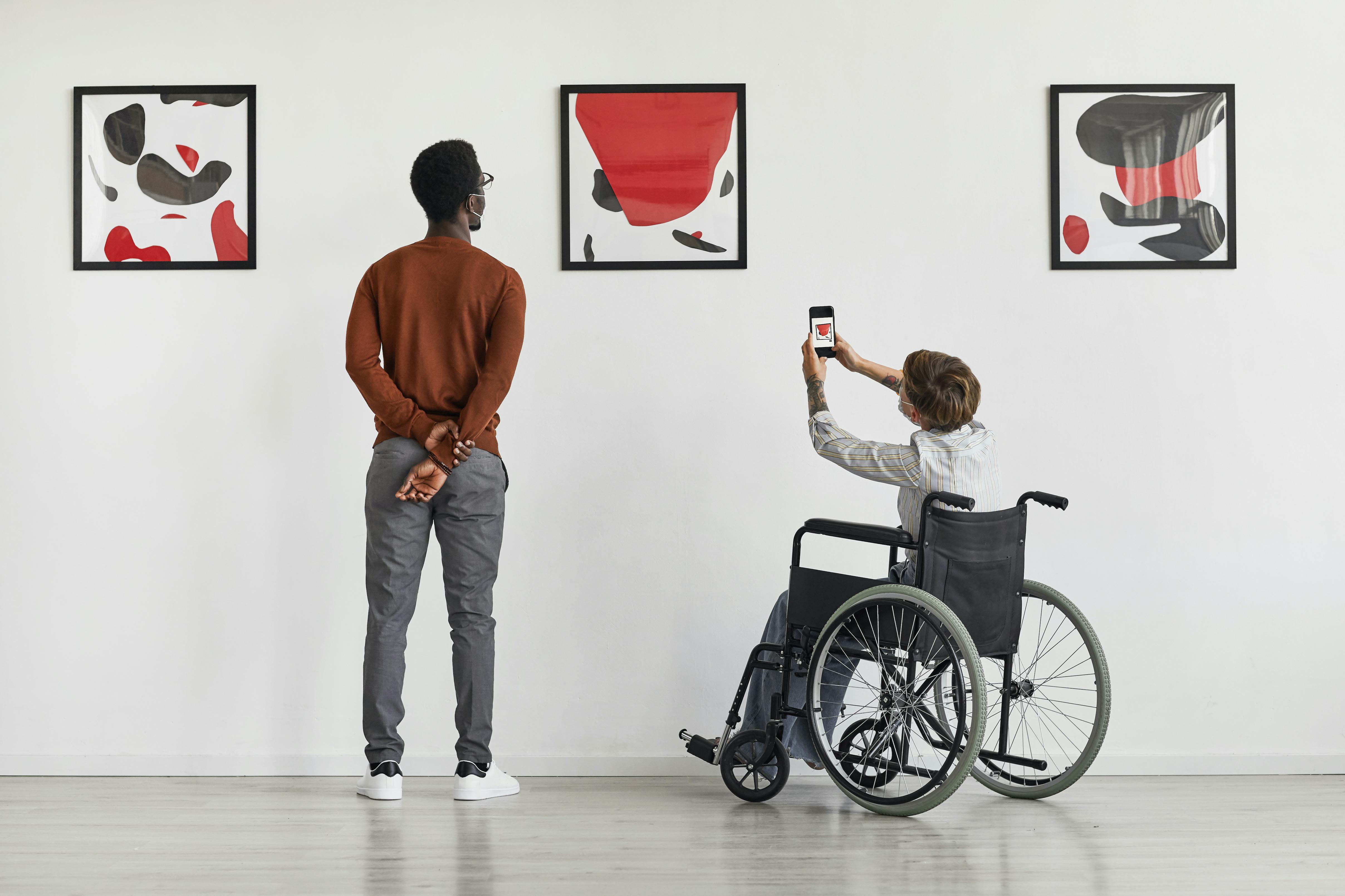 Best 6 Museum Tours in Canada
The Covid-19 pandemic has affected pretty much every single industry throughout the world. As governments were forced to implement social distancing policies in order to keep the population safe, a number of businesses had to adapt. 
Whilst some businesses were able to remain open as people worked from home, museums had to shut their doors to the public. However, some still managed to make the best out of this situation. Indeed, some of the most famous museums in Canada leveraged technology to bring the museum experience into people's homes. In this article, we share some of the best virtual and non-virtual museum tours Canada has to offer. 
What are the best museum tours in Canada? 
Now that we can actually visit museums in person again, we thought it would be helpful to share a list of the best museum tours in Canada for you to plan your trips and excursions. Here are some of the best museums to visit in Canada:
1. Canadian Museum of Immigration
The Canadian Museum of Immigration is one of the most eye opening and inspiring museums in Canada. Located at the national historic site of Pier 21 in Halifax, Nova Scotia, even the site of the architecturally impressive museum building holds significance. It is located in the very spot where close to 1 million immigrants landed between 1928 and 1971 in order to call Canada their new home. 
Inside the museum, you will find heartwarming stories about immigrants, many of whom took dangerous journeys from their home countries to start a new life in Canada. The museum shares a powerful message and recognizes the importance of immigrants in shaping the ongoing development of Canada. Inside, visitors are given access to a collection of stories, pictures and artifacts that all work together to accurately convey the immigrant experience. 
2. Canadian Museum for Human Rights
The Canadian Museum of Human Rights is a one of a kind museum located in Winnipeg, Manitoba. It is an impressive institution that seeks to educate its visitors through engagement and reflection. It is located on ancestral land and everything from the design of the building and the water system is sustainably and ethically sourced, as the museum practices what it preaches. 
The main purpose of the museum is to teach visitors about human rights, including human rights violations and how and what we can learn from them. Although there is a focus on human rights in Canada, it is an interconnected museum that also makes references to the wider world and its relation to Canada. It exhibits stories of resilience, resistance and revolutions all in relation to human rights. The visit encourages self-reflection and education surrounding human rights.  
3. Canadian War Museum 
The Canadian War Museum is one of the many museums to explore that teach visitors about Canada's military history. Located in Ottawa, Ontario, the museum is popular as it welcomes around 500,000 visitors per year. It is a well-respected museum across the world due to the accuracy in which it conveys information regarding armed conflicts. It is home to an impressive collection of vehicles, artillery, uniforms, medals and more. 
Despite the fact that the museum is home to over 3 million artifacts, it still manages to provide visitors with intimate and personal connections to the history and stories of people who have fought for Canada. They do this by including personal memoirs in their exhibits which provide visitors with an emotional connection to the past stories of wars. 
4. Art Gallery of Ontario 
The Art Gallery of Ontario (AGO) is a vibrant and exciting museum. It is an impressive institution as it is one of the largest art museums in North America. It features works of art by famous artists from across the world, including collections from Andy Warhol, David Milne and Shuvinai Ashoona, just to name a few. 
During your visit at the museum, you can find different types of art, from different geographical regions, such as a large collection of Canadian art, European art and Indigenous art in multiple mediums, such as photography, library archives as well as prints and drawings. The collection spans from 100 A.D  to the present day, giving you a comprehensive overview of the history of art. There are always multiple exhibitions to visit which are sure to capture your attention and imagination. 
5. Museum of Anthropology 
The Museum of Anthropology is located in the University of British Columbia in Vancouver. The museum was initially established in order to bring awareness to other cultures and educate visitors around the practices and customs of cultures around the world. However, since its inception, there has been an emphasis on indigenous culture. 
Its heavily indigenous influenced exhibits include things such as impressive carvings and a spiritual totem pole. The museum seeks to emphasize and advocate for indigenous rights and ensure they can maintain and develop their land, traditions and cultural heritage. 
6. Royal Ontario Museum 
The Royal Ontario Museum is one of the top ten cultural institutions in North America and is the largest museum in Canada. The exhibits and collections are vast and varied. In one corner you will find a collection of prehistoric artifacts and fossils, in the next an exhibit of  Egyptian gems, and in the next an impressive array of contemporary art. There really is something for everyone. 
Even the architecture is something to admire as the huge limestone building sits beneath an impressive shard-like formation of glass and crystal. There are also beautiful outdoor areas with ample seating and even a rooftop terrace, making the entire experience one to remember. 
8 trends that are transforming museums 
Virtual tours of Canadian museums 
Although the above museums are impressive and worth a visit, during the Covid-19 pandemic, visiting museums was not an option and some people still prefer to avoid enclosed spaces. To cater to the public's needs, museums designed virtual museum tours so that customers could enjoy a visit from the comfort and safety of their homes. Here is a list of some of the best virtual tours offered by Canadian Museums: 
Royal Ontario Museum 
Although a visit to the Royal Ontario Museum is a must, you can also enjoy a virtual tour for now. The museum has a strong digital footprint and has worked hard to get 47,000 exhibition objects and artifacts digitally curated in order for guests to enjoy from home. 
One of their most impressive current online virtual exhibitions is called The Blue Whale Project. The online exhibition lets you browse some impressive images of blue whales and provides valuable information to help you learn about the current condition of the blue whale. It is also accompanied by videos from professionals in the field. The result is a highly informative, interesting, and impressive exhibition that can be accessed from your phone, laptop or tablet. 
Canadian Museum for Human Rights
The Canadian Museum for Human Rights also allows you to explore their museum from home. Their virtual tours are led by guides who will guide your visit through the galleries and architecture of the museum in Manitoba. 
Architecture is one of the biggest draws to the museum so it's an integral part of virtual tours. One of the virtual tour options is a ten-minute video that takes you around the museum and shows you the breathtaking views from the top floors of the museum, one of the visitors' favorite places. 
Pacific Museum of Earth
The Pacific Museum of Earth's virtual tours are impressive. This museum is a step ahead of other museums as it provides 3D virtual tours. You can click around the museum and choose to zoom in on the pieces that intrigue you the most and catch your attention. 
The museum also allows you to choose some collection pieces and provides you with a link so that you can access videos and descriptions to further enhance the learning experience in an interactive way. 
Create your own interactive museum experience
Want to make your museum experience more interactive? 
Interactive elements in museums are a great way to get adults and children directly involved in the exhibits and encourage engagement. To digitize the visitor experience, many museums leverage NFC technology. 
NFC technology stands for near-field communication technology, which makes it possible for two devices to essentially talk to each other in close range and exchange data. You might not have heard of this term but you've definitely experienced it in your day-to-day life through contactless payments, such as Apple or Google pay. 
What you probably don't know is that it can also be used in different and creative ways. MySmartJourney leverages this technology to help businesses customize digital routes for tourist and cultural sites. Our platform allows clients to create informative, useful and entertaining multimedia digital journeys to impress their customers, visitors and users.
The options are endless when it comes to NFC technology, and the more creative you get the more exciting it will be for your target audience when visiting your museum. If you have an idea of how to integrate NFC and want to bring your museum into the 21st century digital age, feel free to contact us to personalize your customer journey. 
Deploy contactless and interactive journeys in any public space
Read the article