Le Mans Honours its Finest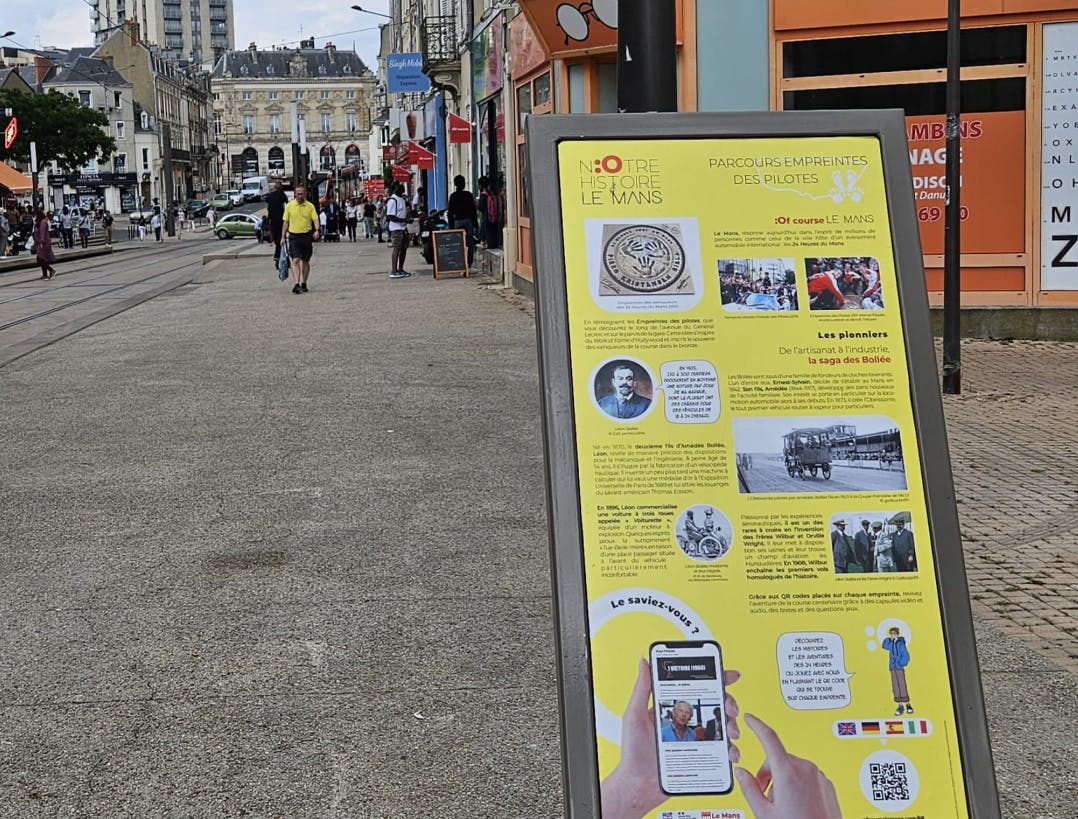 Inauguration of a Tribute to 24 Hours of Le Mans Champions
On Saturday, June 3rd, to mark the Centenary of the 24 Hours of Le Mans, the city inaugurated 43 plaques bearing the handprints of the race's winners on Avenue du Général Leclerc. The Hollywood-style initiative preserves the memory of these drivers who left a mark on the history of motorsports.  
An Invitation to Discover the City 
Le Mans wanted to make its long avenue from the station to city centre more appealing with the handprints display. Here also, the QR codes play an integral part. By scanning them with their smartphones, visitors learn more about the champions. 
The initiative lends a strategic purpose to this major artery leading directly to city centre. Along with its obvious interest to race fans, the Avenue du Général-Leclerc handprints help revitalize the Station District and attract visitors and locals to the downtown area​. It's an entry point for tourists to Le Mans, projecting a strong and attractive image of the city. A great opportunity to stimulate tourist curiosity and encourage them to explore other places of interest.