Le Mans Introduces an Interactive Walking Tour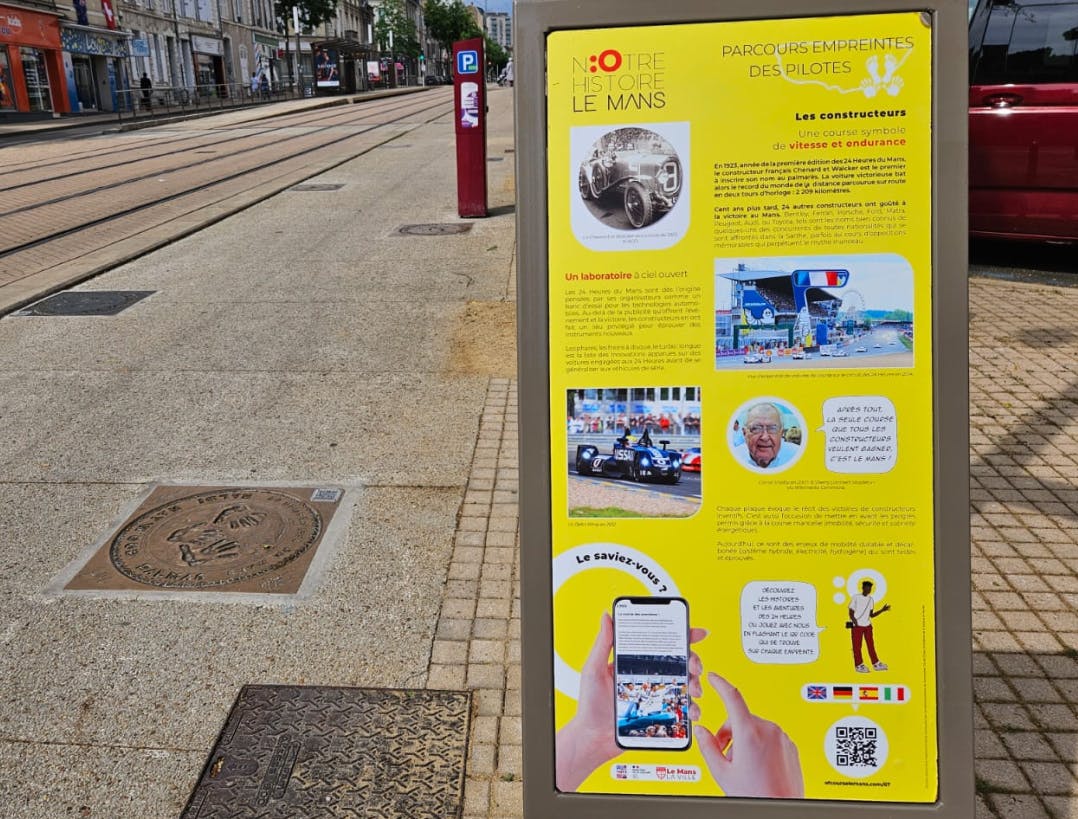 Supporting a Thriving Community
With the 24 Hours of Le Mans reaching its 100th anniversary, the city decided to create a fun walking tour to highlight its motorsport past. They also wanted to revitalize the Station District and major tourist artery. 
The event is not to be missed by motor racing fans but also one of legend and symbolic value for the Sarthe region. The 24 Hours of Le Mans attracts some 260,000 visitors every year in the month of June.
Bringing the Commemorative Site to Life 
On the corner of each plaque can be found a QR code that opens the door to the stories of the race champions, hidden behind their handprints.
You will find out about the routes they took, as well as the major events of the day that flesh out the race's history. Racing fans can test their knowledge with quizzes made with the digital tool and its combined functionality. Such quizzes make the experience more fun and interactive.
Content is available in 5 languages: French, English, Spanish, German, and Italian, rendering it accessible to as many visitors as possible.