Le Mans Upgrades and Modernizes its Commemorative Plaques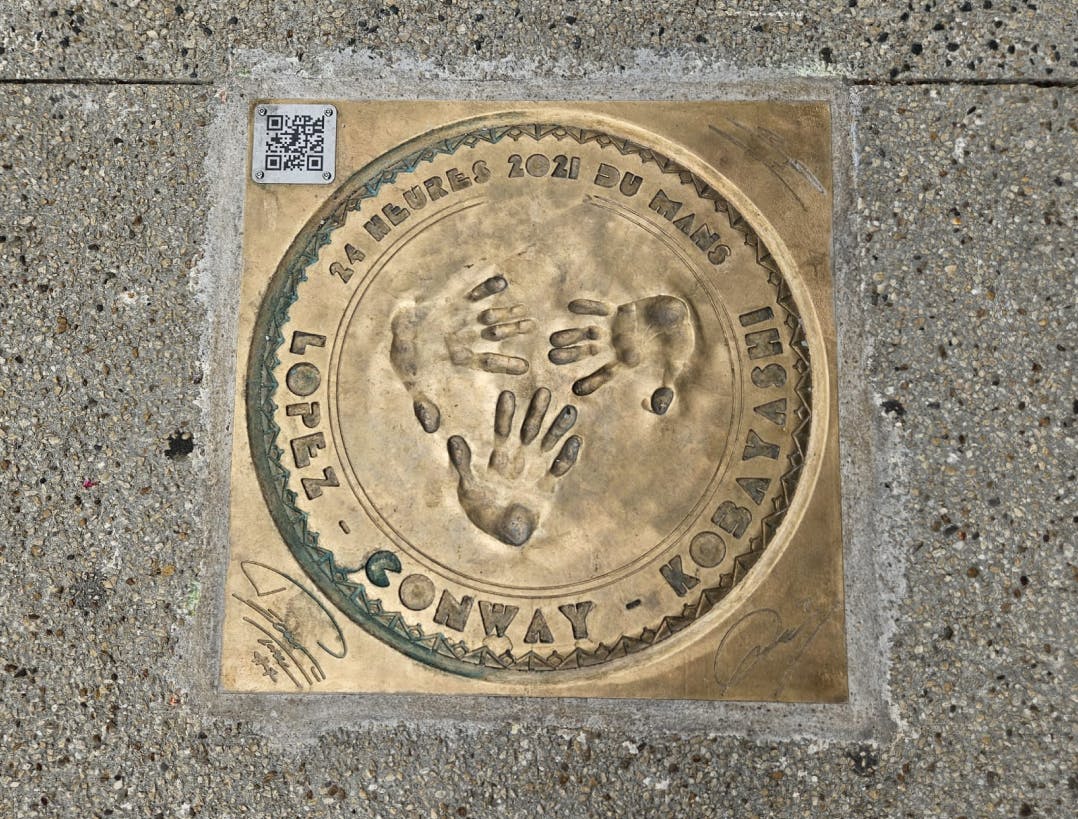 Keeping the Memories of Champions Alive 
To mark the Centenary of the 24 Hours of Le Mans and to honour those who made history in the race, Of course Le Mans decided to install plaques bearing the handprints of the winners. These are equipped with QR codes. 
By scanning them, visitors can learn more about some of the world's most exceptional race drivers. For maximum impact, Of course Le Mans had to think of ways to make the QR codes visible, accessible, and attractive. 
A Hollywood-Style Attraction, Made Interactive
Their solution was to deploy QR codes on the 43 commémorative plaques situated on the sidewalks of Avenue du Général Leclerc, a strategic tourist location. 
Le Mans chose high-quality, highly-resistant bronze plaques. They provide maximum visibility and long-term durability.