Of course Le Mans Takes a Multi-Pronged Approach to Maximize Visibility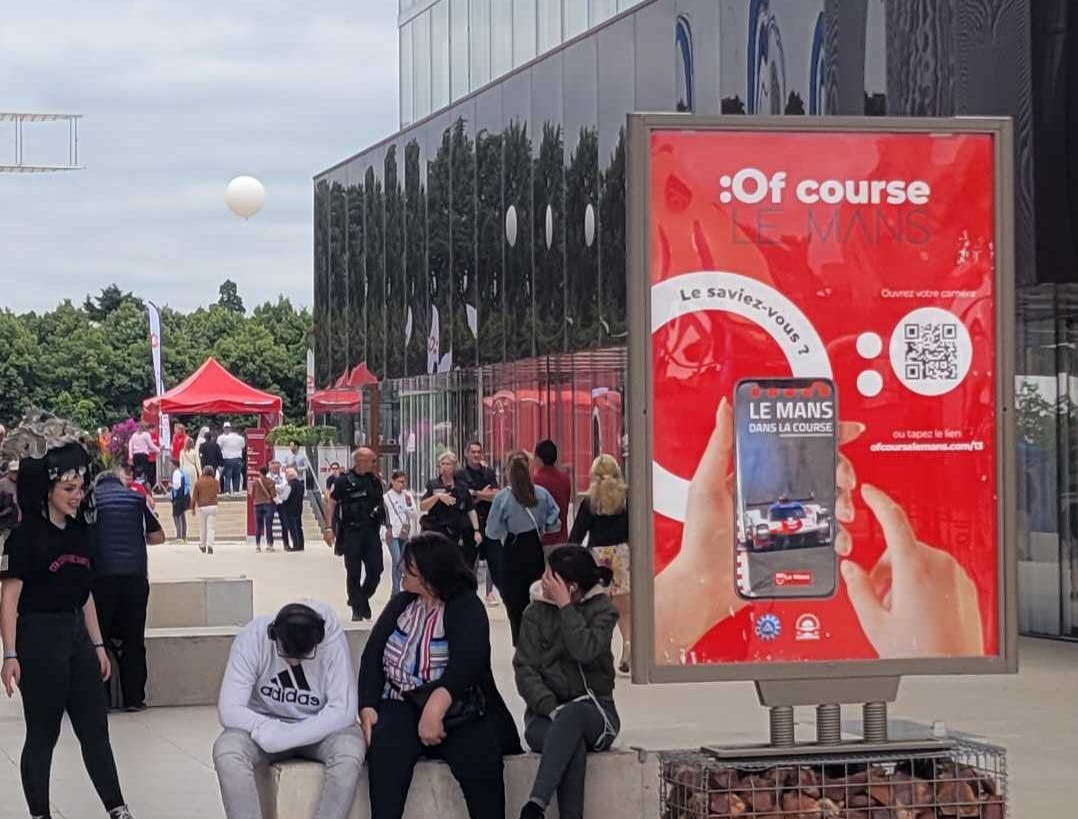 For a Temporary Event
It was the summer of 2022, and the city was buzzing with the 24 Hours of Le Mans. For this important annual event, Of course Le Mans came up with the idea of targeting tourists passing through. By scanning a QR code, visitors could learn more about the race, but also its related activities such as the Drivers Parade. 
The challenge for Of course Le Mans was to make the QR codes highly visible, accessible, and, above all, attractive. Their solution was to deploy them in a variety of ways in a variety of city locations.
Making Sure People See the QR Codes
The 24 Hours of Le Mans isn't only about racing, as the city is full of related activities. To make sure people in the stands know about them, Of course Le Mans places QR-code posters in the windows of the stands. Flexible signs can be seen in strategic locations all around the race site. And the pièce de résistance: a car in Of course Le Mans colours and with QR codes on the doors takes part in the very popular Drivers Parade. The vehicle is furthermore seen on the streets around town.