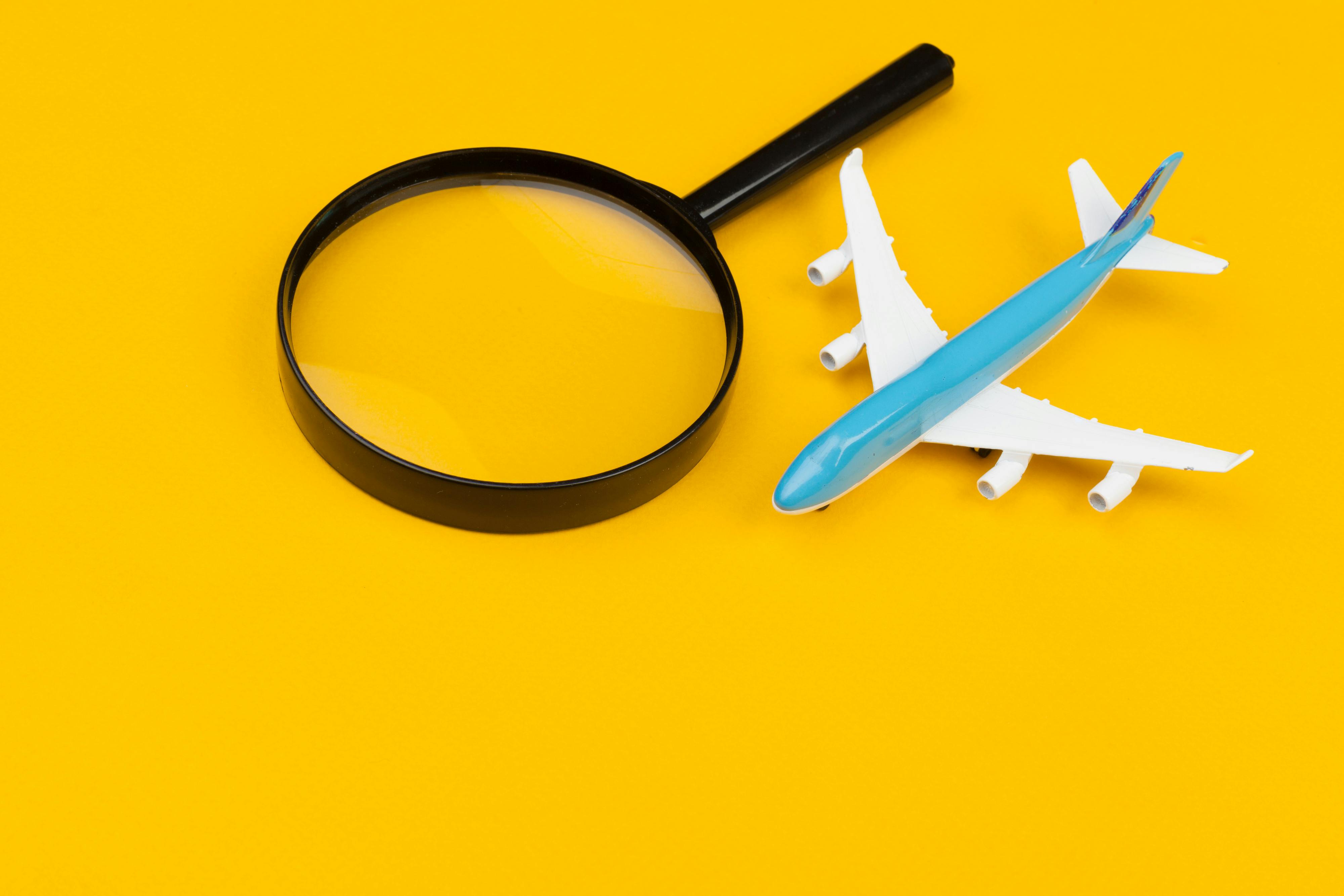 Blog
 / 
6 ways to make your destination stand out in the crowd as travel returns
6 ways to make your destination stand out in the crowd as travel returns
The last years have been without a doubt complicated for travel destinations all around the world. The COVID-19 pandemic is probably the toughest challenge the tourism industry has ever faced, and we can't expect to be done with it overnight. Nonetheless, as long as people feel the desire to see what's over the horizon, there will be a way for tourism to reinvent itself and thrive again.
The Future of the Tourism Industry
Even though the travel industry may never go back to what it used to be, human ingenuity and technological advancements make it clear that the industry itself will not wither away but find new ways to reinvent itself. The future of the tourism industry will depend on health measures, technology and creativity.
In the current times, the industry is affected by government regulations, health concerns, travel risk perception, and many other factors of modern life. Running a business that caters to travelers has definitely become more complicated. Nevertheless, travel experts at the United Nations World Tourism Organization calculate that the interest in tourism before the pandemic was at an all-time high (source). The travel industry, in fact, had experienced ten years of continuous growth from 2009 to 2019, even when the last decade has been characterized by an unstable economic climate. 
The current generation has been eager to spend their money on traveling, and there is no reason to believe that, once COVID-19 is of less concern, people will not flock back to their favorite travel destinations. International travel and mass tourism have been hit hard by the pandemic, but they have also created an urge to go back and experience the world once more.
We also have science doing its part. Auspicious advances in transportation technology, like the up-and-coming Virgin Hyperloop, promise to change the face of intercity transportation forever and allow people to travel vast distances in record times. This high-speed evolution of the train is expected to be deployed by 2030 and has the potential of changing the nature of the tourism industry in ways we can currently only imagine.
It doesn't matter at what speed they arrive, people are still going to be itching to leave home and discover new destinations, especially after experiencing long periods of time slouched on the sofa thinking of all the other places they could be. In the meantime, any travel company or entrepreneur can benefit by making their destination stand out as the best place to visit once the bags are packed and everybody is ready to leave home.
Best 10 Tourism & Travel Trends of 2021
6 ways to make your destination stand out in the crowd as travel returns
Here are 6 ways to make your destination stand out in the crowd as travel returns:
Create friend group-oriented spaces
Join the discussion on social media
Adhere to all COVID-19 protocols
Invest in ecotourism activities
Cater to bleisure travelers
Create digital tourism destination experiences with QR codes and NFC technology
1. Create friend group-oriented spaces
The younger among us are much more interested in traveling than their older counterparts. Not only are millennials more inclined to spend their time and money going out of town, but they are also interested in bringing their friends along for the ride. While vacations used to be more of a couple or family activity for past generations, younger travelers prefer adventuring with their friend groups.
Young people wish to go out and walk mountain trails, swim at the beach, or take some time to walk around historic destinations, but most important of all, they wish to do these things while hanging out with their friends. It is not uncommon for friend groups to, for example, chip in and rent a bungalow or an Airbnb. Catering to these customers is a great way to make sure you stay relevant to the current trends.
By adding common spaces to mingle and relax, while adapting your offers for customers looking to accommodate groups of people, you are taking steps toward being on a friend group's top of the list. Many friend groups will also be delighted by having access to activities they can partake in together. From area-related activities like snorkeling or kayaking to yoga on the terrace, there are many ways to entertain groups of friends.
2. Join the discussion on social media
You'd be surprised at the number of people who wish to do something just because they saw it on social media and liked it. There is no doubt that the current generational desire to travel is fueled largely by the proliferation of social media sites like Instagram. Anyone with a phone and an Internet connection has a view of the many wonderful places the world has to offer, and there's nothing like a picture to commemorate a perfect vacation.
Running a social media-friendly business should be considered within your marketing and operational strategies. Finding and pointing out the ideal selfie spots is a great way to make sure people share a travel destination's content alongside their own.
A game-changing way in which social media benefits travel destinations is the fact that when people research places to travel to, they do the vast majority of their research online. It has never been easier to take a picture or a video of the place you're visiting and instantly post it online for the whole world to see, and this is the way people choose where to travel nowadays.
Where to eat, what activities to partake in, where the best accommodations are, and almost all other information about any tourist destination can be easily figured out. If customers look at your media and find it enticing, you will be much closer to having them as guests than if they just have a passing glimpse at you.
9 Ways to Modernize Your Hotel
3. Adhere to all COVID-19 protocols
Let's be honest, we don't know how long COVID-19 is really going to last. New variants seem to appear before every holiday season and restrictions come and go. In any case, as long as travel is allowed and the proper protocols are followed, there should be nothing to fear. We're not in March 2020 anymore, COVID-19 is nothing new, and we already know what steps to take to keep it at bay.
Taking into consideration what we've learned while dealing with the pandemic, we can plan ahead so there is not much trouble adapting in case it is necessary to adhere to restrictions. It is already common knowledge that the wearing of face masks is essential to stop the spread of COVID-19, but aside from doing so there are other things to consider: 
Crowded spaces: Social distancing will be easy to adhere to if the way your premises are organized has a maximum guest capacity in mind. Remember indoor spaces must be ventilated as per COVID-19 protocol, so plan accordingly to organize your spaces.
Hygiene recommendations: Washing your hands is very important in the fight against COVID-19, and you should provide the appropriate health products to make sure everyone can properly cleanse themselves. Remember that COVID-19 is still transmissible after vaccination, so it is still important to keep one's cleanliness in high regard.
Isolation measures: If you run a location that admits guests for an overnight stay, such as a hotel, you must consider that, eventually, you may run across somebody who begins showing symptoms. If that were the case, you must understand that in the name of everyone's health and safety, that person might need to use part of the premises to isolate.
4. Invest in ecotourism activities
Ecotourism is good for the environment, your customers, your business, and the local community. Not only are sustainable travel options reshaping the world of tourism, but they also make pretty good economic sense when you consider how popular they are among the current generation.
The International Ecotourism Society (TIES) defines the practice of ecotourism as "responsible travel to natural areas that conserves the environment, sustains the well-being of local people, and involves interpretation and education". The purpose of ecotourism is to provide a positive experience for both the travelers and the locals, while also raising general awareness of the fragility of the ecosystems we live with.
An ecotourism outlook will help you catch the eye of large swaths of the population who are not interested in having the usual tried-and-true vacation getaway and are looking for a more genuine travel experience. The generation of income opportunities for the local population and the integration of travel destinations with the cultural diaspora are also some of the perks of taking a sustainable approach to travel.
5. Cater to bleisure travelers
The advent of remote work and the current socio-economic climate have given rise to a new kind of guest, the bleisure traveler. The word "bleisure" is a portmanteau of the words business and pleasure, and this hybrid way of travel is gaining popularity in recent times.
From freelancing in the co-working space at a café far away from home to writing engineering code from the comfort of a hammock, these travelers value being able to visit places where they can both relax and be productive. Since many people nowadays only need their laptop, a cup of coffee, and an internet connection in order to work, that means they can sit down and "go" to work wherever the wind takes them.
Bleisure travelers tend to have a burgeoning interest in local culture and cultural activities and will greatly appreciate having information on the local amenities at hand. They have also acquired quite an interest in trying new and exciting foods, so if you can point them out to the best place to eat, they will be more than delighted.
6. Create digital tourism destination experiences with QR codes and NFC technology
Millennial customers are on the lookout for authentic experiences. Younger generations look at international travel as a way to immerse themselves in the culture, try food and activities foreign to them, and have life-changing moments. One of the best ways to make them see your travel destination as an interesting one is to integrate your local culture and other relevant information with interactive technology.
An NFC tag uses NFC (Near Field Communications) to transfer specific data across a short radius. If you have ever paid contactless with a card or an app on your phone then you are already familiar with the technology and its usage. Any individual with a phone can access the information of an NFC tag by scanning a code, making it an effortless and engaging way to share any kind of information or multimedia content.
Similarly, a QR code is a scannable image which can be read by smartphone cameras. When users scan this code, it translates the series of black squares and dots into information that is easily understandable for humans. Travel destinations can greatly benefit from integrating NFC technology and QR codes to serve as virtual guides and provide digital routes. Customizing content with images, audio, and video content can surprise your customers and visitors, leaving them with a more positive opinion of your premises and their experience.
Furthermore, what is priceless with NFC technology and QR codes is that the interaction is engaging while remaining contactless. The COVID-19 pandemic has implicitly made this technology a conscientious way of reinventing the tourism industry.
Design contactless, digital routes for your travel destination
Be at the forefront of the travel industry by creating digital routes with the help of the MySmartJourney platform. An augmented reality experience can add a new world of engagement for any tourism destination by creating entertaining, informative, and useful multimedia content.
MySmartJourney's QR codes, short URLS and NFC integrated technology is contactless and can be accessed by your customers from any mobile device. In this age of COVID-19 restrictions that come and go and distress from the general population, providing an informative and entertaining solution that requires no physical contact helps stay in line with all protocols and regulations. As this is a 100% web-based application, you can make it work on all kinds of devices and personalize the user experience without needing to learn how to write a single line of code.
Discover our other articles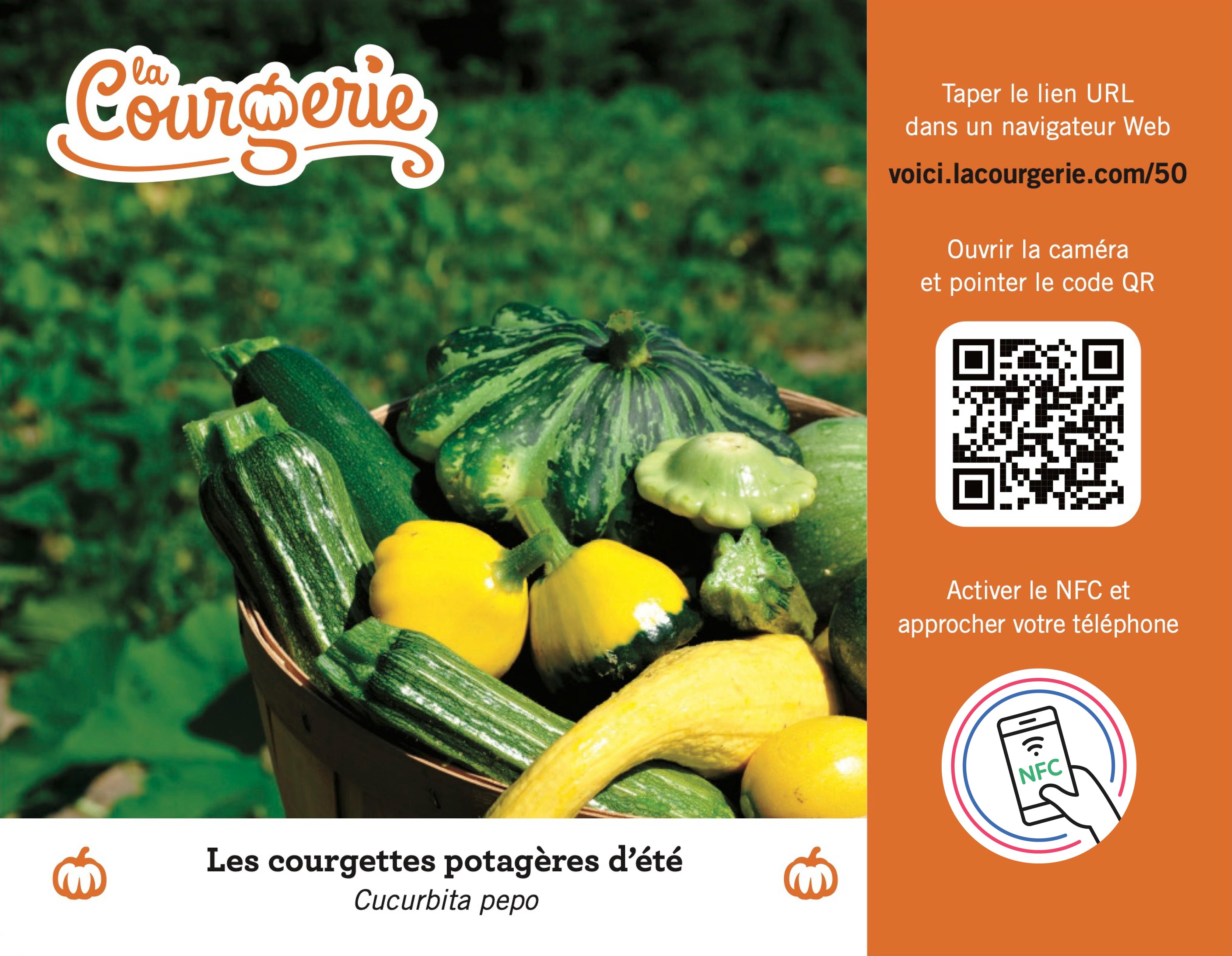 Whether it's attracting visitors to a historical site, guiding hikers along a walking trail or increasing sales at a commercial establishment, delivering rich and unique content is a key element in enhancing your organization's communication strategy.
To this end, the creation of an interactive poster based on technological innovation is advantageous, especially with the massive use of smart devices and the promotion of contactless communication due to Covid-19. 
The main components of a communicative and interactive poster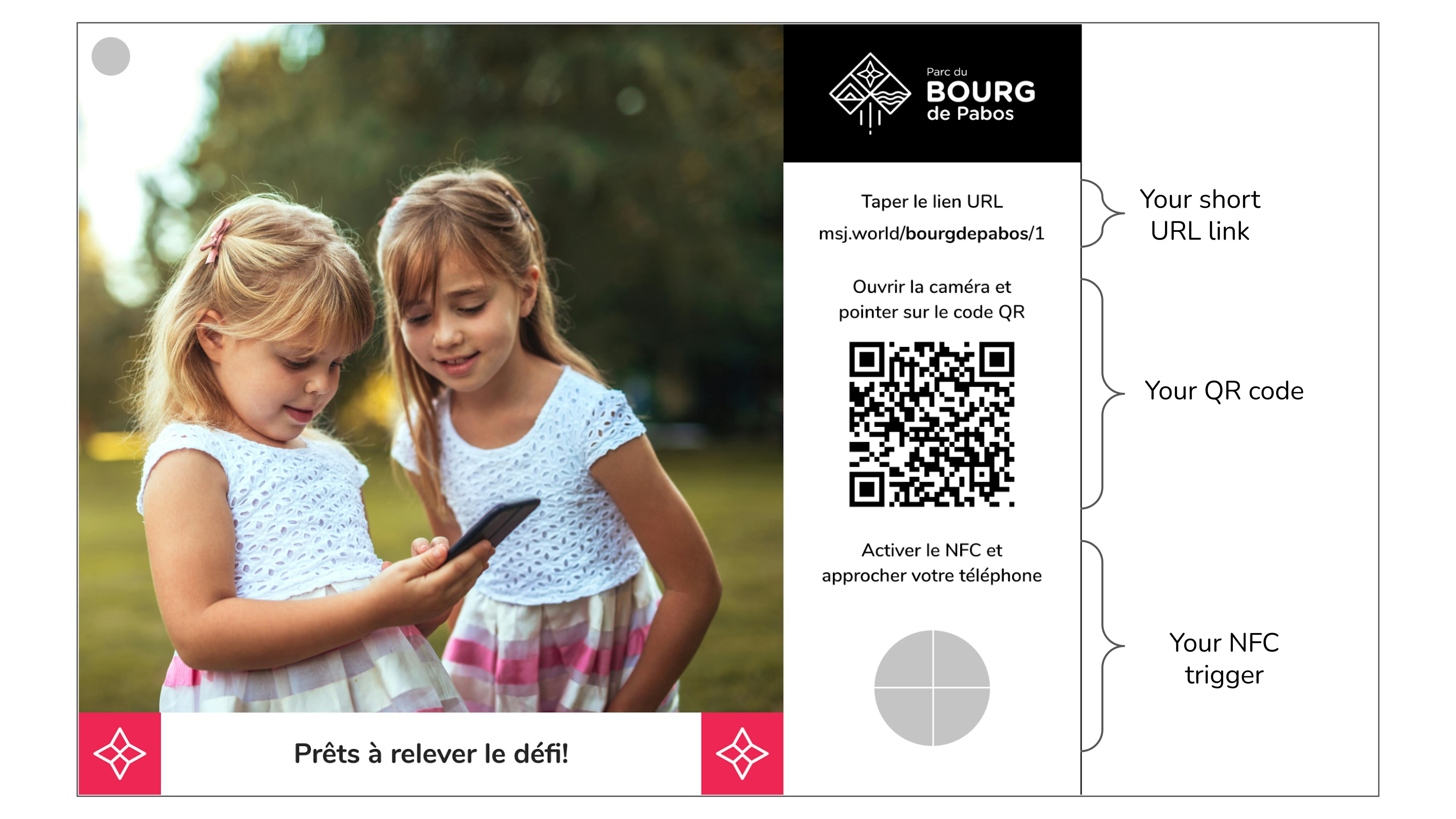 A communicative and interactive poster makes the experience tangible and serves as a physical point of interest. It contains the following elements:
Facilitate access to content:
A QR code: it is a 2-dimensional code that allows to encode data. It is often used to identify a product or navigate to a web page;
An NFC tag is an adhesive label containing a chip that allows a small amount of information to be exchanged with a wireless device. It is often used for contactless payments, but it also allows the exchange of information;
A short URL: this is a short web address that can be typed quickly on the device to access a web page. It is especially useful for devices that cannot read QR codes and NFC tags.
Draw visitors' attention to value-added information:
The logo: it is a key element to build the visual identity of your organization and distinguish yourself from your competitors.
Short textual content: a title and a short sentence should concisely describe the content to be visited that leads to a call to action.
Attractive design: colors and images should be in harmony with your organization's corporate identity. The design should be simple and personalized. Visual content is important to make users want to interact with your poster.
Triggers: What information do you need to give your designer?
The characteristics of QR codes
The codes provided are linked to your application within the MySmartJourney platform. Thanks to the data tracking system, you can collect statistics and distinguish visitors according to different triggers (NFC, QR code or short URL).
The QR codes on our platform are black and white to make them easier to read by mobile phones. It is also more reliable when the light intensity is low and when there are reflections. However, you can customize the color of the QR code as long as it is dark and without a gradient.
Opting for the classic version, without adding any visual motifs (integrated logo, foliage, flowers, etc.), is more practical, as the advanced versions may not be recognized by some devices.
Proper positioning of QR codes
Whether for large installations or for posters, the QR code must be large enough to be decoded by the mobile device. The minimum recommended size is 3 x 3 cm.
When signs are scattered on a trail, in a park or in the city where there is more traffic, they should be larger. For example, the minimum recommended size of the QR code is 7 x 7 cm. Remember that the size of the code depends on the distance from which the visitor will scan it.
If you are displaying QR codes for signage or way finding, make sure your codes are at least a foot by a foot size so that users can scan them from a distance and access the information. 
How do museums attract visitors?
Properly integrate NFC tags
The NFC triggers have a diameter of 30 mm and are stuck on the front side, over the poster, with the design facing up. This position is more practical and aesthetic, as the signal is transmitted through the magnetic strip at the top of the pad. This allows the content to appear more quickly. The technological aspect of the tablet is attractive to visitors.
It is also recommended that NFC triggers be placed to the right of the posters, as low as possible. This is the most ergonomic location, since most users are right-handed. The size of the QR code is proportional to the size of the poster, while the size of the NFC chip is fixed. To draw attention to your tags in a large poster, it is important to add graphic elements that surround it, such as arrows.
Short URLs
Short URLs are mainly intended for users whose mobile phones cannot decode QR codes or NFC tags, such as some BlackBerry phones. The visitor can quickly note the short URL to access your content. Hence, the importance of including short URLs on your posters. With the MySmartJourney platform, there is a default link associated with the project's web page. It is also possible to get a custom link
This is the common form of a short URL: 
Here it is the default link: msj.world/enseigne/1
Here, it is a personalized link: enseigne.com/10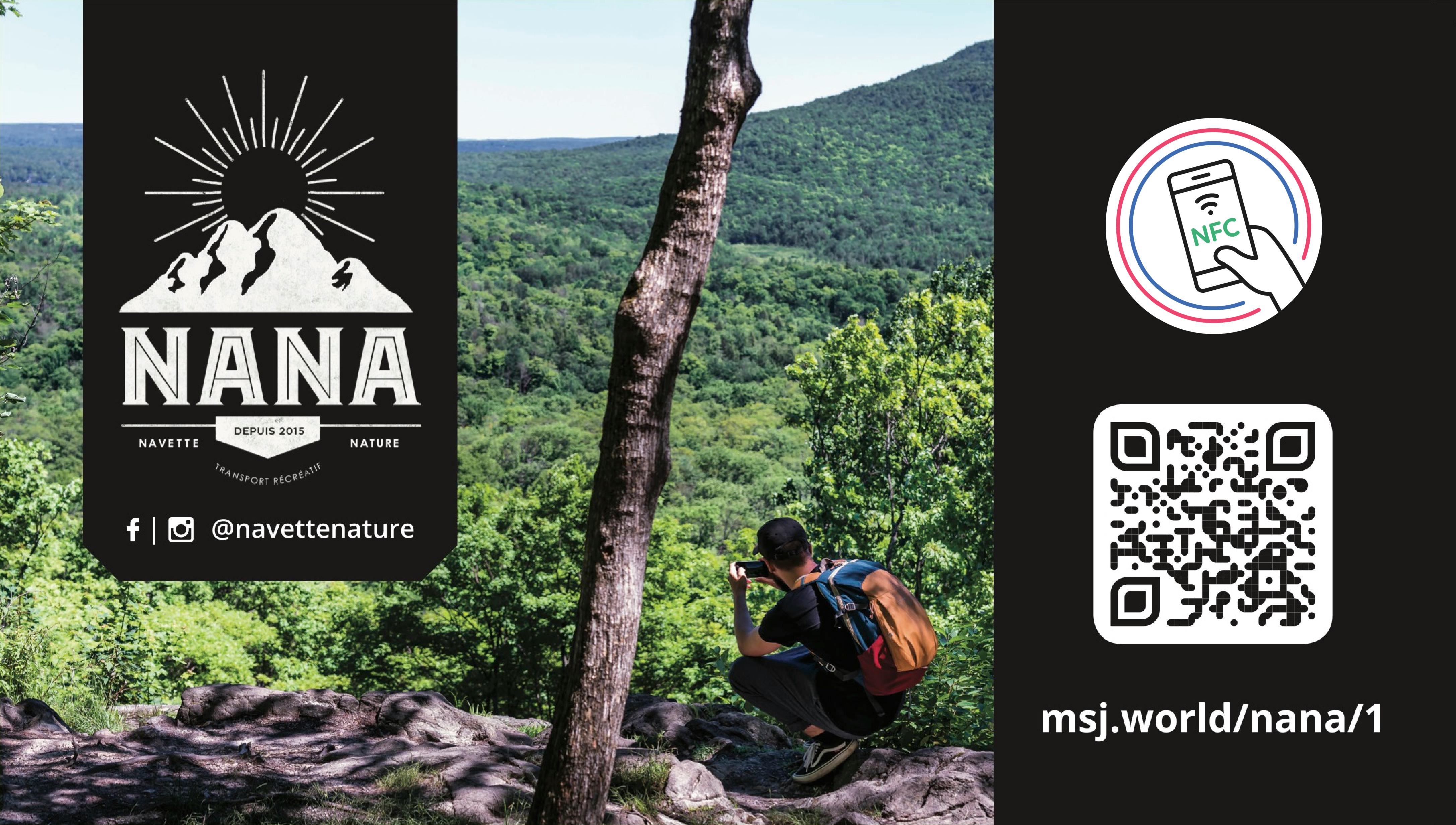 How does our digital route for tourist and cultural sites work?
Contents of a good poster: What information should you give to your project manager and designer?
Instruction phrases
Notice on your posters are essential to direct the user to your content. They must be adapted according to your audience (age category, interest, lifestyle, etc.).
Here are three versions that you can use as a basis for writing reliable instructions. You must carefully choose the sentences according to the theme and purpose of your poster. They should be reassuring and make it easy for your customers to use the technology.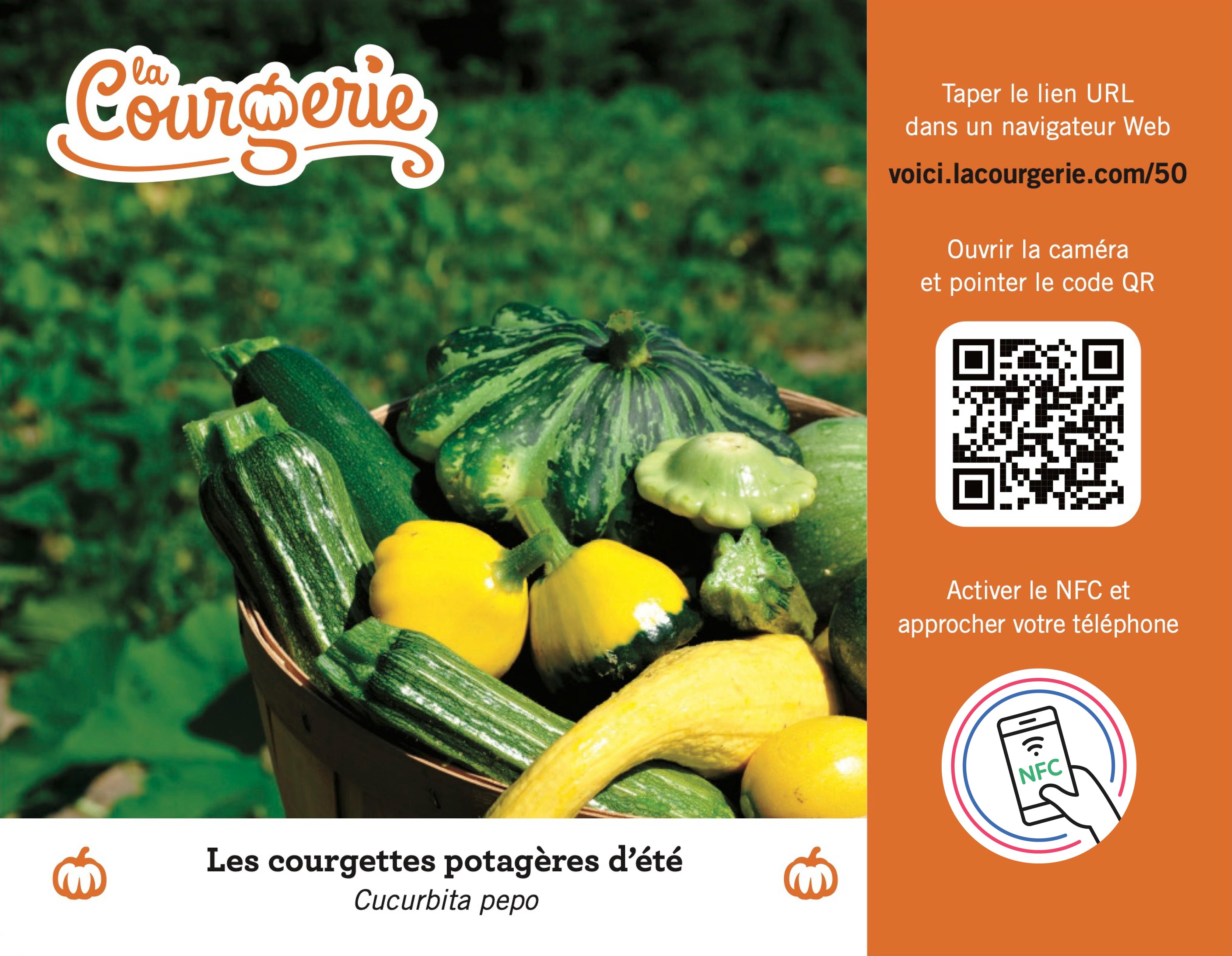 Short version
The instructions can be simple and very short.
NFC: Activate NFC and bring the top of the phone close to the phone;
QR code: Point the phone camera at the QR code.
Intermediate version
Instructions can be simple and short.
NFC: Open the NFC, approach the top of the phone and open the link that appears.
QR code: Point the phone camera at the QR code and open the link that appears.
Long version
Some clients prefer to use a more detailed version to explain to their visitors how to use the technology, especially when no one is available to accompany them.
QR code:
Open your camera.
Look at the QR code.
Open the link at the top or bottom of the screen.
NFC:
Activate the NFC (contactless payment) function in your settings.
Move your phone towards the NFC tag without touching it and wait 2-3 seconds.
Open the link at the top or bottom of the screen.
Short URL: 
Enter the URL into the browser.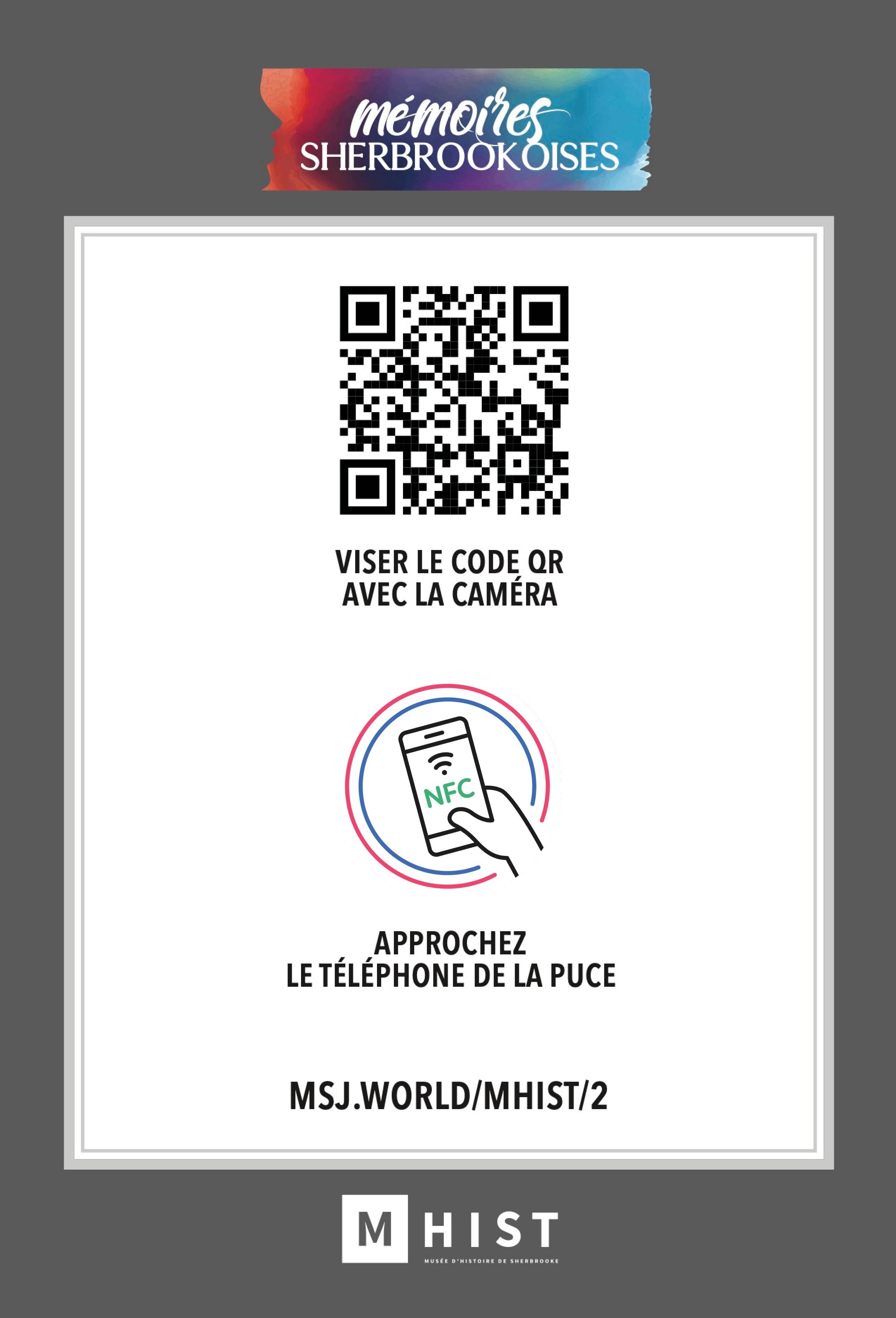 Writing the text
Textual content should be focused, concise and include a call to action. It should also be relevant to your project, your audience and your brand image to engage the reader in your content.
6 ways to make your destination stand out
Posters: What information do you need to give your printer?
You must provide your printer with certain information to ensure that the materials used are suitable for the triggers (QR code or NFC tag). It is not advisable to use metallic materials for posters if you place NFC triggers. This is because the NFC tag works by magnetic fields. Although it has a built-in anti-metal, metals can interfere with its operation and readability by mobile devices.
If you feel that an aluminum sign is essential or there is a metal structure near the sign, keep in mind that NFC detection will be slower. To reduce the effect of the metal structure, you can add material under the poster to cut the magnetic field or add rubber under the triggers to isolate them.
The choice of material covering the poster should be as matte as possible to minimize the effect of reflections that can interfere with the reading of QR codes. The less matte it is, the bigger the QR code should be. You can customize the colors of the NFC chip to match your organization's corporate identity by covering it with a self-adhesive vinyl film, for example. Make sure that the NFC chip remains clearly identifiable by the visitor.
Printing your posters: What information do you need to give to your project manager?
Here are some important guidelines for printing your posters.
You prepare the design with your graphic designer;
We provide you with QR codes and a recommendation document;
You choose your printer and have your posters printed;
We send you the NFC tags and the sticker by mail;  
You stick the tags on your posters yourself, making sure to assign the NFC tags to the corresponding posters;
You set up your posters.
It is recommended to use Scotch brand adhesive, extra strong double-sided, cross-shaped to stick your NFC pads.
Physical specifications and options
Poster printers advocate the use of certain materials, formats and other key characteristics of physical media.
Materials
The most popular choice: PVC foam (e.g. Cintra) in ⅛, 1/4 or 3/16 inch thickness.  This is the same material used for bus advertisement signs. It is lightweight, sturdy and not too expensive and can be put up indoors and outdoors;
Laminated paper/cardboard;
Aluminium/alupanel;
Support strips
To have completely ready-to-use posters, you can add a 3M strip service. They are available for indoor and outdoor use.
Formats
The most purchased are:
3 x 7 in;
9 x 12 in;
11 x 17 in.
Setting up your posters: What information do you need to give to your project manager?
Be ergonomic
If you are using NFC triggers, remember to place the posters at arm's length from visitors. Consider all possible conditions and put yourself in your visitor's shoes. The recommended optimal height for placing the reading elements is between 3.5 feet and 5.5 feet. This height is suitable for visitors with reduced mobility and for children.
Last check
In order to present a good poster for your visitors, you should check these points before installation:
The height of the posters (not too high, not too low);
The operation of the links and the updating of the content;
The readability of the text;    
How media works (photos, videos and audio files).
Need to offer your visitors a digital experience?
Delivering informative, varied and up-to-date content to your customers is an important pillar in stimulating their engagement. MySmartJourney puts its technology to work for the development of your organization. 
Thanks to the ease of use of triggers, you can attract your visitors and direct them to your content in a fun and enjoyable way. A digital signage system also allows you to collect real-time statistics about your visitors' behaviour towards the products or services you offer.
Read the article