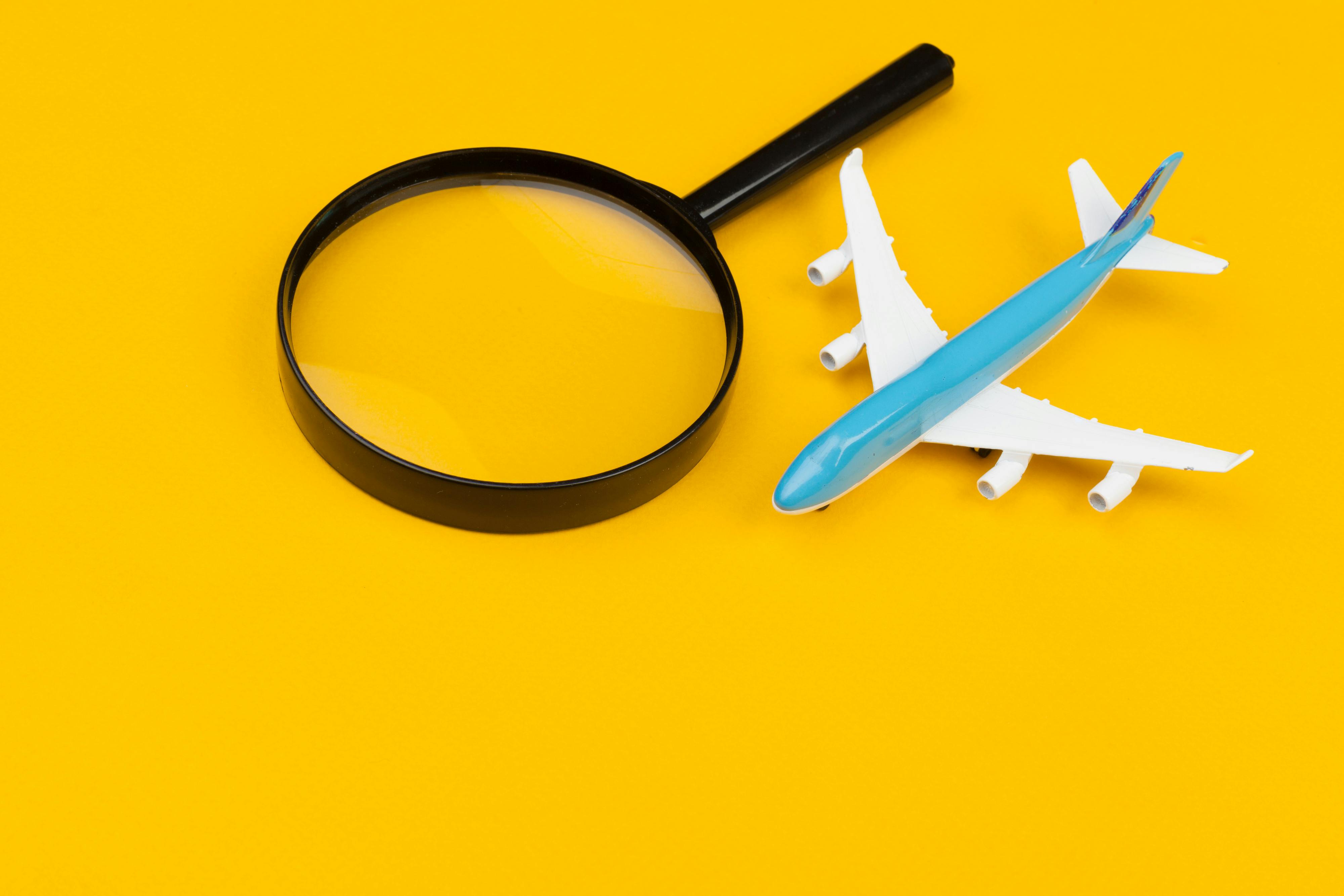 Blog
 / 
6 ways to make your destination stand out in the crowd as travel returns
6 ways to make your destination stand out in the crowd as travel returns
The last years have been without a doubt complicated for travel destinations all around the world. The COVID-19 pandemic is probably the toughest challenge the tourism industry has ever faced, and we can't expect to be done with it overnight. Nonetheless, as long as people feel the desire to see what's over the horizon, there will be a way for tourism to reinvent itself and thrive again.
The Future of the Tourism Industry
Even though the travel industry may never go back to what it used to be, human ingenuity and technological advancements make it clear that the industry itself will not wither away but find new ways to reinvent itself. The future of the tourism industry will depend on health measures, technology and creativity.
In the current times, the industry is affected by government regulations, health concerns, travel risk perception, and many other factors of modern life. Running a business that caters to travelers has definitely become more complicated. Nevertheless, travel experts at the United Nations World Tourism Organization calculate that the interest in tourism before the pandemic was at an all-time high (source). The travel industry, in fact, had experienced ten years of continuous growth from 2009 to 2019, even when the last decade has been characterized by an unstable economic climate. 
The current generation has been eager to spend their money on traveling, and there is no reason to believe that, once COVID-19 is of less concern, people will not flock back to their favorite travel destinations. International travel and mass tourism have been hit hard by the pandemic, but they have also created an urge to go back and experience the world once more.
We also have science doing its part. Auspicious advances in transportation technology, like the up-and-coming Virgin Hyperloop, promise to change the face of intercity transportation forever and allow people to travel vast distances in record times. This high-speed evolution of the train is expected to be deployed by 2030 and has the potential of changing the nature of the tourism industry in ways we can currently only imagine.
It doesn't matter at what speed they arrive, people are still going to be itching to leave home and discover new destinations, especially after experiencing long periods of time slouched on the sofa thinking of all the other places they could be. In the meantime, any travel company or entrepreneur can benefit by making their destination stand out as the best place to visit once the bags are packed and everybody is ready to leave home.
Best 10 Tourism & Travel Trends of 2021
6 ways to make your destination stand out in the crowd as travel returns
Here are 6 ways to make your destination stand out in the crowd as travel returns:
Create friend group-oriented spaces
Join the discussion on social media
Adhere to all COVID-19 protocols
Invest in ecotourism activities
Cater to bleisure travelers
Create digital tourism destination experiences with QR codes and NFC technology
1. Create friend group-oriented spaces
The younger among us are much more interested in traveling than their older counterparts. Not only are millennials more inclined to spend their time and money going out of town, but they are also interested in bringing their friends along for the ride. While vacations used to be more of a couple or family activity for past generations, younger travelers prefer adventuring with their friend groups.
Young people wish to go out and walk mountain trails, swim at the beach, or take some time to walk around historic destinations, but most important of all, they wish to do these things while hanging out with their friends. It is not uncommon for friend groups to, for example, chip in and rent a bungalow or an Airbnb. Catering to these customers is a great way to make sure you stay relevant to the current trends.
By adding common spaces to mingle and relax, while adapting your offers for customers looking to accommodate groups of people, you are taking steps toward being on a friend group's top of the list. Many friend groups will also be delighted by having access to activities they can partake in together. From area-related activities like snorkeling or kayaking to yoga on the terrace, there are many ways to entertain groups of friends.
2. Join the discussion on social media
You'd be surprised at the number of people who wish to do something just because they saw it on social media and liked it. There is no doubt that the current generational desire to travel is fueled largely by the proliferation of social media sites like Instagram. Anyone with a phone and an Internet connection has a view of the many wonderful places the world has to offer, and there's nothing like a picture to commemorate a perfect vacation.
Running a social media-friendly business should be considered within your marketing and operational strategies. Finding and pointing out the ideal selfie spots is a great way to make sure people share a travel destination's content alongside their own.
A game-changing way in which social media benefits travel destinations is the fact that when people research places to travel to, they do the vast majority of their research online. It has never been easier to take a picture or a video of the place you're visiting and instantly post it online for the whole world to see, and this is the way people choose where to travel nowadays.
Where to eat, what activities to partake in, where the best accommodations are, and almost all other information about any tourist destination can be easily figured out. If customers look at your media and find it enticing, you will be much closer to having them as guests than if they just have a passing glimpse at you.
9 Ways to Modernize Your Hotel
3. Adhere to all COVID-19 protocols
Let's be honest, we don't know how long COVID-19 is really going to last. New variants seem to appear before every holiday season and restrictions come and go. In any case, as long as travel is allowed and the proper protocols are followed, there should be nothing to fear. We're not in March 2020 anymore, COVID-19 is nothing new, and we already know what steps to take to keep it at bay.
Taking into consideration what we've learned while dealing with the pandemic, we can plan ahead so there is not much trouble adapting in case it is necessary to adhere to restrictions. It is already common knowledge that the wearing of face masks is essential to stop the spread of COVID-19, but aside from doing so there are other things to consider: 
Crowded spaces: Social distancing will be easy to adhere to if the way your premises are organized has a maximum guest capacity in mind. Remember indoor spaces must be ventilated as per COVID-19 protocol, so plan accordingly to organize your spaces.
Hygiene recommendations: Washing your hands is very important in the fight against COVID-19, and you should provide the appropriate health products to make sure everyone can properly cleanse themselves. Remember that COVID-19 is still transmissible after vaccination, so it is still important to keep one's cleanliness in high regard.
Isolation measures: If you run a location that admits guests for an overnight stay, such as a hotel, you must consider that, eventually, you may run across somebody who begins showing symptoms. If that were the case, you must understand that in the name of everyone's health and safety, that person might need to use part of the premises to isolate.
4. Invest in ecotourism activities
Ecotourism is good for the environment, your customers, your business, and the local community. Not only are sustainable travel options reshaping the world of tourism, but they also make pretty good economic sense when you consider how popular they are among the current generation.
The International Ecotourism Society (TIES) defines the practice of ecotourism as "responsible travel to natural areas that conserves the environment, sustains the well-being of local people, and involves interpretation and education". The purpose of ecotourism is to provide a positive experience for both the travelers and the locals, while also raising general awareness of the fragility of the ecosystems we live with.
An ecotourism outlook will help you catch the eye of large swaths of the population who are not interested in having the usual tried-and-true vacation getaway and are looking for a more genuine travel experience. The generation of income opportunities for the local population and the integration of travel destinations with the cultural diaspora are also some of the perks of taking a sustainable approach to travel.
5. Cater to bleisure travelers
The advent of remote work and the current socio-economic climate have given rise to a new kind of guest, the bleisure traveler. The word "bleisure" is a portmanteau of the words business and pleasure, and this hybrid way of travel is gaining popularity in recent times.
From freelancing in the co-working space at a café far away from home to writing engineering code from the comfort of a hammock, these travelers value being able to visit places where they can both relax and be productive. Since many people nowadays only need their laptop, a cup of coffee, and an internet connection in order to work, that means they can sit down and "go" to work wherever the wind takes them.
Bleisure travelers tend to have a burgeoning interest in local culture and cultural activities and will greatly appreciate having information on the local amenities at hand. They have also acquired quite an interest in trying new and exciting foods, so if you can point them out to the best place to eat, they will be more than delighted.
6. Create digital tourism destination experiences with QR codes and NFC technology
Millennial customers are on the lookout for authentic experiences. Younger generations look at international travel as a way to immerse themselves in the culture, try food and activities foreign to them, and have life-changing moments. One of the best ways to make them see your travel destination as an interesting one is to integrate your local culture and other relevant information with interactive technology.
An NFC tag uses NFC (Near Field Communications) to transfer specific data across a short radius. If you have ever paid contactless with a card or an app on your phone then you are already familiar with the technology and its usage. Any individual with a phone can access the information of an NFC tag by scanning a code, making it an effortless and engaging way to share any kind of information or multimedia content.
Similarly, a QR code is a scannable image which can be read by smartphone cameras. When users scan this code, it translates the series of black squares and dots into information that is easily understandable for humans. Travel destinations can greatly benefit from integrating NFC technology and QR codes to serve as virtual guides and provide digital routes. Customizing content with images, audio, and video content can surprise your customers and visitors, leaving them with a more positive opinion of your premises and their experience.
Furthermore, what is priceless with NFC technology and QR codes is that the interaction is engaging while remaining contactless. The COVID-19 pandemic has implicitly made this technology a conscientious way of reinventing the tourism industry.
Design contactless, digital routes for your travel destination
Be at the forefront of the travel industry by creating digital routes with the help of the MySmartJourney platform. An augmented reality experience can add a new world of engagement for any tourism destination by creating entertaining, informative, and useful multimedia content.
MySmartJourney's QR codes, short URLS and NFC integrated technology is contactless and can be accessed by your customers from any mobile device. In this age of COVID-19 restrictions that come and go and distress from the general population, providing an informative and entertaining solution that requires no physical contact helps stay in line with all protocols and regulations. As this is a 100% web-based application, you can make it work on all kinds of devices and personalize the user experience without needing to learn how to write a single line of code.
Discover our other articles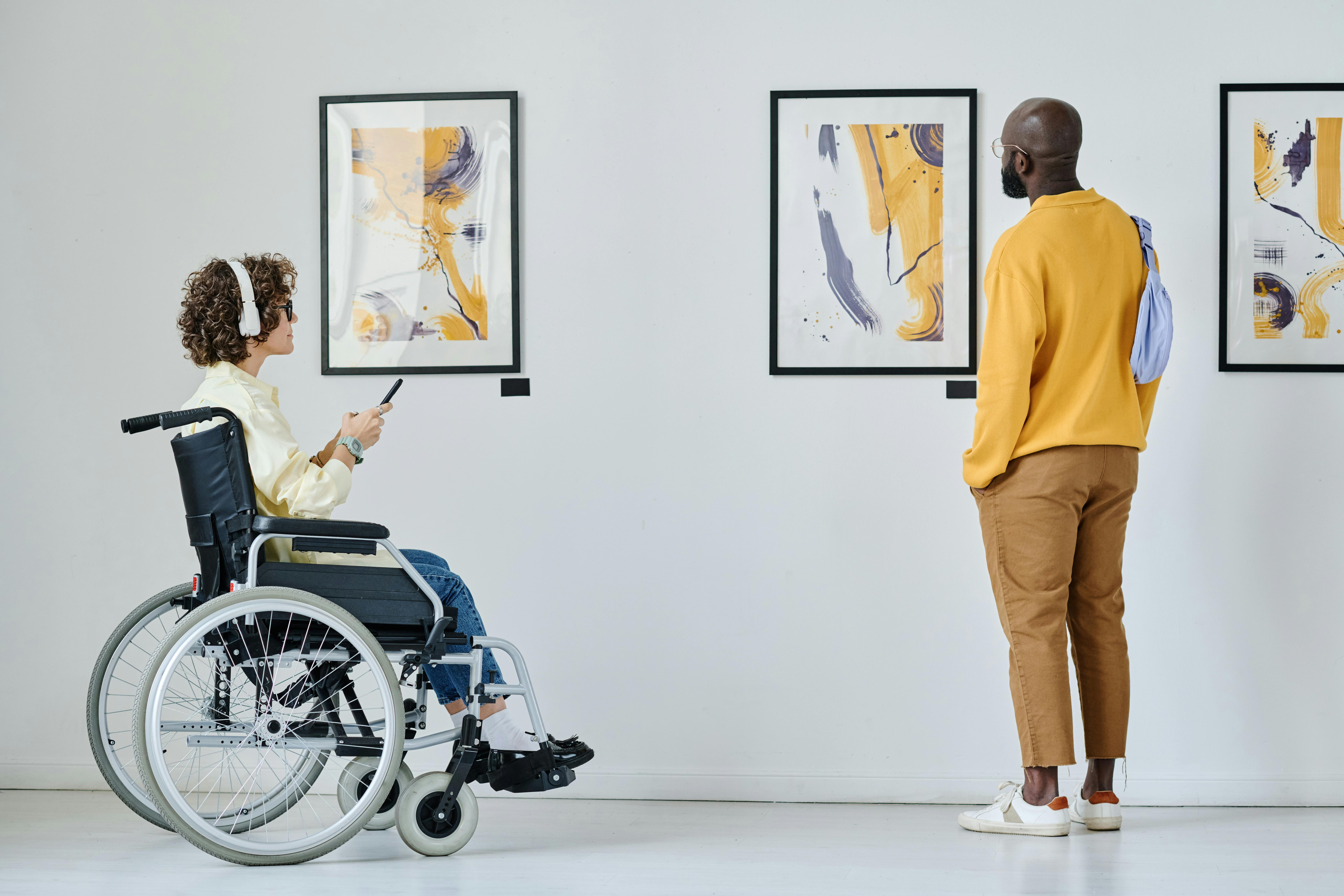 What is a digital customer journey?
Nowadays, the digital customer journey has become complex and difficult to trace. However, it is important to be able to trace the path taken by your prospects in order to offer them a positive visitor experience.
What is a digital customer journey?
The digital customer journey refers to an individual's journey through multiple touchpoints within your organization (e.g., website, mobile app, social media) that will ultimately result in a conversion event. 
Every company can use a customer's browsing history, transactions and contacts with the brand to understand their behavior. This allows them to create personalized offers, to better accompany the Internet user, but also to improve his buying experience and to set up a more adapted after-sales service.
The influence of digital on the customer journey
The advent of the digital world has changed the customer journey by adding new features, creating new steps and greatly altering customer behavior. The emergence of television commercials and websites have complemented the services offered by physical stores, newspapers and catalogues. 
With the rise of social media, instant messaging and apps, the digitization of the customer journey has completely changed the game. The digital journey has become more complex, bringing together a multitude of digital channels that allow them to discover the products and services offered by your company.
What are the stages of the digital customer journey?
The digital customer journey goes through three fundamental stages: 
The discovery phase
The evaluation phase
The selection phase
1. The discovery phase
This first phase represents the discovery of a problem or the awareness of a need for the Internet user. The needs differ from one customer to another, but invite them to do research. It is therefore essential for your brand, organization or institution to stand out from the first searches by offering the answers they are looking for.
This help can be in the form of blogs, e-books, analysis reports, tutorials, etc. These publications offer the user a clear and detailed answer and allow them to better target their research. On the other hand, it allows your brand to stand out by showing that you understand the needs of your audience and by offering them free and accessible resources.
Market your on-site experience
2. The evaluation phase 
The second phase consists of conducting several searches. This way, the Internet user has a better idea of the products and services available on the market. This allows him to compare the various offers based on the opinions of other customers, the services, etc. But also by going on site to confirm his intuitions or the information he has gathered beforehand. At this stage, the customer journey becomes phygitalized and offers new contact points through digital applications, guides or paper documents.
At the same time, any company that wants to showcase its services at this stage must create engaging and unique content as well as share customer testimonials both on the web and in the locations where the experience is offered. The content should be both educational and entertaining to show your expertise to your customers.
3. The selection phase
At this point, the Internet user has armed himself with all the necessary information and now knows exactly what he needs. The customer's choice depends on the efforts made by each brand to highlight the benefits of its product or services. 
This can be done by offering a demo of the solution, a period to test the product, or by offering a warranty period. The most important thing during this stage is to be able to meet the expectations of the target audience and to respond specifically to their concerns. It is therefore necessary to create high value-added content that stands out from competitors. 
Why analyze the digital customer journey?
Analyzing the digital customer journey allows us to better understand their needs and identify their behavior in order to provide them with content adapted to their searches. This mapping also allows us to note all the friction points experienced by the Internet user in order to improve his experience. 
On the other hand, a good analysis of the customer journey helps any company to detect its weak points as well as the levers of its marketing and to make the necessary modifications to be more effective and profitable. This analysis involves the collection of various information on Internet users, such as: 
Sales data 
Navigation data on the website or on the web application
Data from social networks
Responses to customer satisfaction surveys
The possible loyalty of the customer to your brand
Etc.
Guide to digital cultural mediation 
3 tips to optimize your digital customer journey
1. Build on teamwork
The digital customer journey is constantly changing, and to ensure that you respond to these changes effectively, it is critical to engage all members of your team. Adapting to trends, staying operational at all times and delivering the best performance while being attentive to the specific needs of your customers is necessary to optimize your customer journey.
Each department of the company receives different feedback from the customer, between the purchase process, satisfaction surveys and interactions on social networks. Gathering all this data and sharing the answers received between the different teams allows tracing a clear digital journey, to detect the points to improve and the levers to optimize. Constant teamwork allows you to unify your brand image with your customers.
2. Create a personalized interactive customer experience
When you have in-depth customer journey analysis, you can build a clear profile of your personas and ensure that you deliver a personalized experience. This gives you a clear picture of your buyers, including age, preferences, geolocation, interests, behavior, buying process and impressions of the experience. When customers feel that the journey they are offered is personalized, they identify more with your brand and tend to become more loyal.
3. Be present through the different communication channels
The digital customer journey passes through various channels and supports that serve to answer the questions and requirements of the Internet user. It is therefore important to be present in all these channels in order to make the customer's path more fluid. An omnichannel digital strategy guarantees an interactive, harmonious and attractive experience.
6 ways to make your destination stand out
3 examples of digital customer journeys
1. Customer journey for visitors to a cultural or historical site
Thanks to MySmartJourney, historical sites as well as museums and art galleries can create a fun digital journey by engaging visitors with rich and varied multimedia content. These contents are highlighted and accessible to all tourists or travelers thanks to NFC technologies and QR codes. A memorable and unique experience for each visitor guarantees their loyalty to your content as well as their active participation in your marketing strategy by sharing the memories of their visit on social networks. 
How museums benefit from QR and NFC technologies 
2. An unforgettable experience for travelers 
Travelers are often thirsty for new experiences and want to make the most of their trip. Therefore, a great digital journey requires a deep understanding of travelers. This analysis allows you to offer personalized services through your platform, direct them to the right tourist attractions and facilitate their journey.
Phygital marketing as a strategy to connect travelers
3. An exceptional journey through the city's parks
To provide visitors with a sensory experience, you can develop games and scavenger hunts that link the virtual world to the physical world. Creating a digital journey that encourages the user to connect with their environment provides an unforgettable and personalized experience for each user. It's a guarantee of quality that optimizes customer engagement and promotes loyalty.
Tool for creating digital paths
MySmartJourney is a digital journey creation tool that includes various features to personalize your customer journey. With our platform, you can develop a phygital marketing strategy to boost your visitors' engagement. 
Read the article