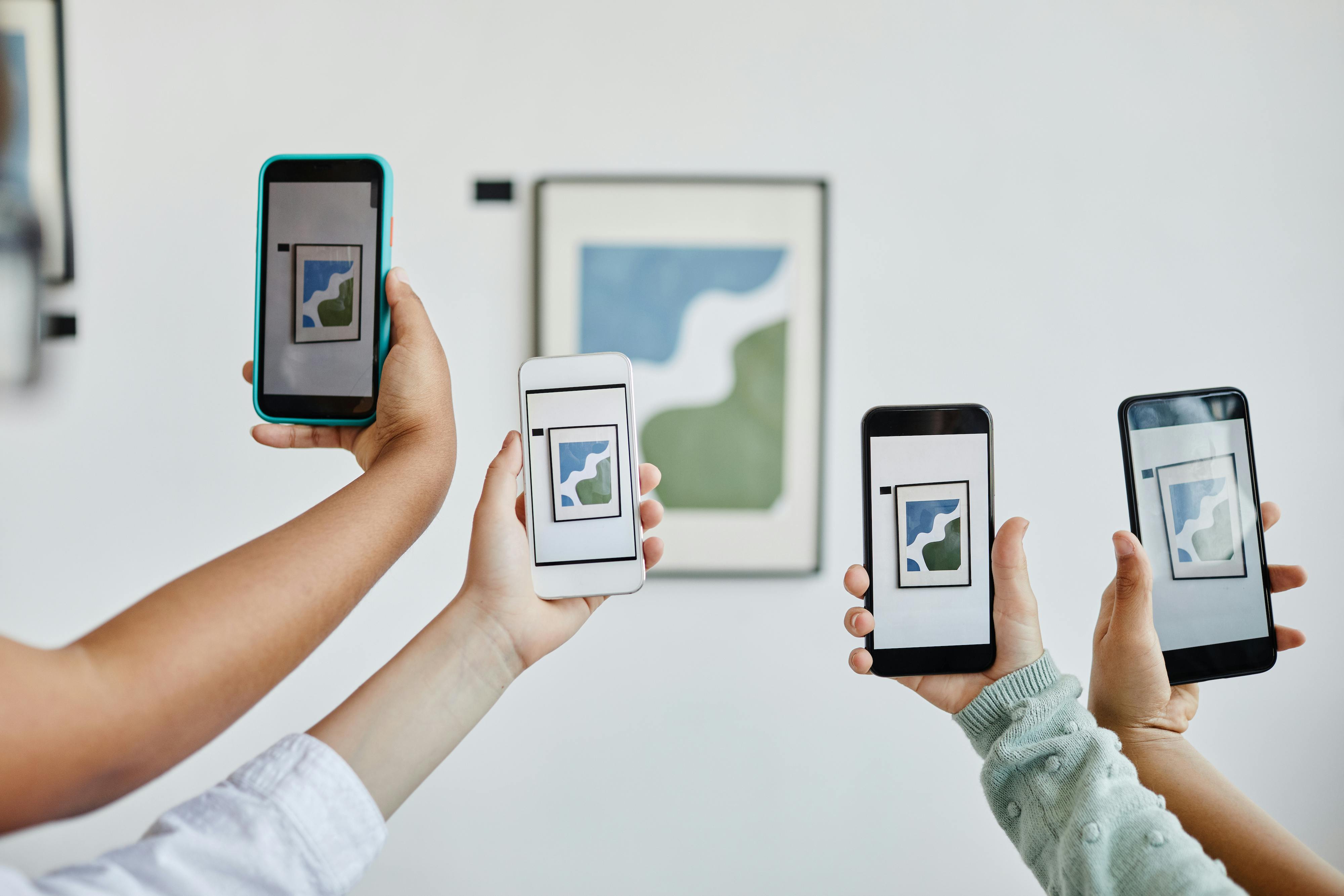 Blog
 / 
Marketing Your On-Site Experience
Marketing Your On-Site Experience
MySmartJourney is a platform where users can build informative, useful and entertaining media content to impress their customers, visitors and users. Contrary to many software that are exclusively app-based, the tool is fully web-based and allows clients to personalize virtual experiences quickly and easily. This article highlights tips on how to improve the customer experience strategy in the cultural and entertainment sector through phygital marketing. 
How to market on-site your experience in 12 easy steps 
1. Media & PR
Announce the release of your experience and web app by writing a compelling press release and share it using a public relation distribution website. You can also send it directly to your local media outlets, including television, print, and radio. With the rise of social media,  we also recommend reaching out to local bloggers and influencers who may be interested in promoting and advertising the experience. Invite them to get a first look and attend your launch event. 
2. Hold a launch event
Hold a launch event to acknowledge and celebrate the release of your new web app. Make sure your partners, board members, narrators, and media attend the event to share how to project was developed and what inspired it. You can also share audio and video samples of the experience and have speakers share their contribution. 
3. Press conference with QR codes
Hold a press conference to coincide with the launch of the experience. Invite the media, the press, and the public to attend your launch event to highlight your new personalized experiences. You can also invite bloggers and social media influencers to the event to generate more buzz. 
Display clear QR codes for guests to test the web application and live the memorable experience. Make sure that the QR codes are placed at chest height and in places where people naturally converge or linger. Finally, make sure that there are enough QR codes interspaced around the event, but not too many to make it overwhelming, so that guests have the best possible experience. 
4. Display signs
Use clear and visible display signs across the venue and at the entrance. Whether it is a web link URL, a QR code, or an NFC chip, make sure to provide information on how to access your content. Your signs should be intuitive and provide easy access to your content. 
5. On-site promotion
Promote the experience with displays in the entrance to grab visitors' attention as soon as they arrive. Put a display or QR code on the counter at the front desk or in the entrance. Invite staff to distribute leaflets at each entrance and make sure that they are fully trained on how to use the QR codes. There should be clear instructions on how to access the information. You can also use T-shirts for staff and volunteers that say "Ask about our experience" or have a QR code on the back and distribute leaflets with the experience access information on them.
6. Promotion on the website thanks to short URLs
Use short URLs to allow visitors to have easy access to the most up-to-date information about exhibits, events, and experiences. Your website is the perfect location to promote your newest experience, as well as highlight any useful visitor information. 
7. Create small displays with a central short QR/URL code
Aside from the QR code displays across the venue, it is useful to create small displays with a central QR/URL code on them. These can be placed on the counter at the front desk, at your local visitor's center, or on tables. A couple of strategically placed small displays will be instrumental in increasing the traffic to your website. 
How museums benefit from QR and NFC technologies
8. Use of social media with photos of signs and short URLs
It is highly recommended that you share photos of your signs (what they look like and their location) on social media. Not only will this ensure that your signs are easy to locate, it will also provide additional marketing for the exhibition. 
9. Train team members on how to use QR codes, NFC chips and short URLs
Use your front desk and staff to promote the experience as they often engage directly with customers. Make sure they understand how to use the QR codes, NFC technology and short URLs. You might even consider inviting all of your employees to take part in the experience. Doing so will not only keep them up to date, but it might also encourage them to use their personal online network. 
How to get funds to create a mobile digital journey
10. Update the content of the web application in real time
MySmartJourney tours and experiences are easily customizable and editable, allowing for infinite updates and changes. By keeping your content new and exciting, you will attract new visitors and existing visitors will stay engaged and keep coming back. Furthermore, new features provide the perfect opportunity for promotion and marketing. You can update the content of the web application in real time.
11. Integration of a personalized Google Map
Integrate a personalized Google Map into the experience to highlight points of interest, as well as general visitor information. Personalized Google Maps are easy to integrate and provide a useful resource for customers by allowing them to zoom and in and out of the venue to find what they are looking for or experience a new exhibit. 
12. Featured during a specific event
Feature a QR code, NFC chip or short URL during a specific event related to the web application or experience. For example, the 24 Hours of Le Mans featured QR codes on the side of the vehicles during the drivers' parade linking to the web page of the event. These codes were strategically placed at the center where all the spectators were looking thus increasing traffic to the website. 
Create personalized experiences with MySmartJourney
MySmartJourney provides interactive experiences for museums, art galleries, historical sites, municipal parks, resorts, artisanal producers, traveler services, hotels and much more. Our platform allows you to merge the physical and online worlds to educate, entertain, and amuse visitors. 
With MySmartJourney, you can personalize unique journeys for your visitors. Our interactive and digital solution can be tailored in both content and scale to maximize customer engagement and satisfaction.
Discover our other articles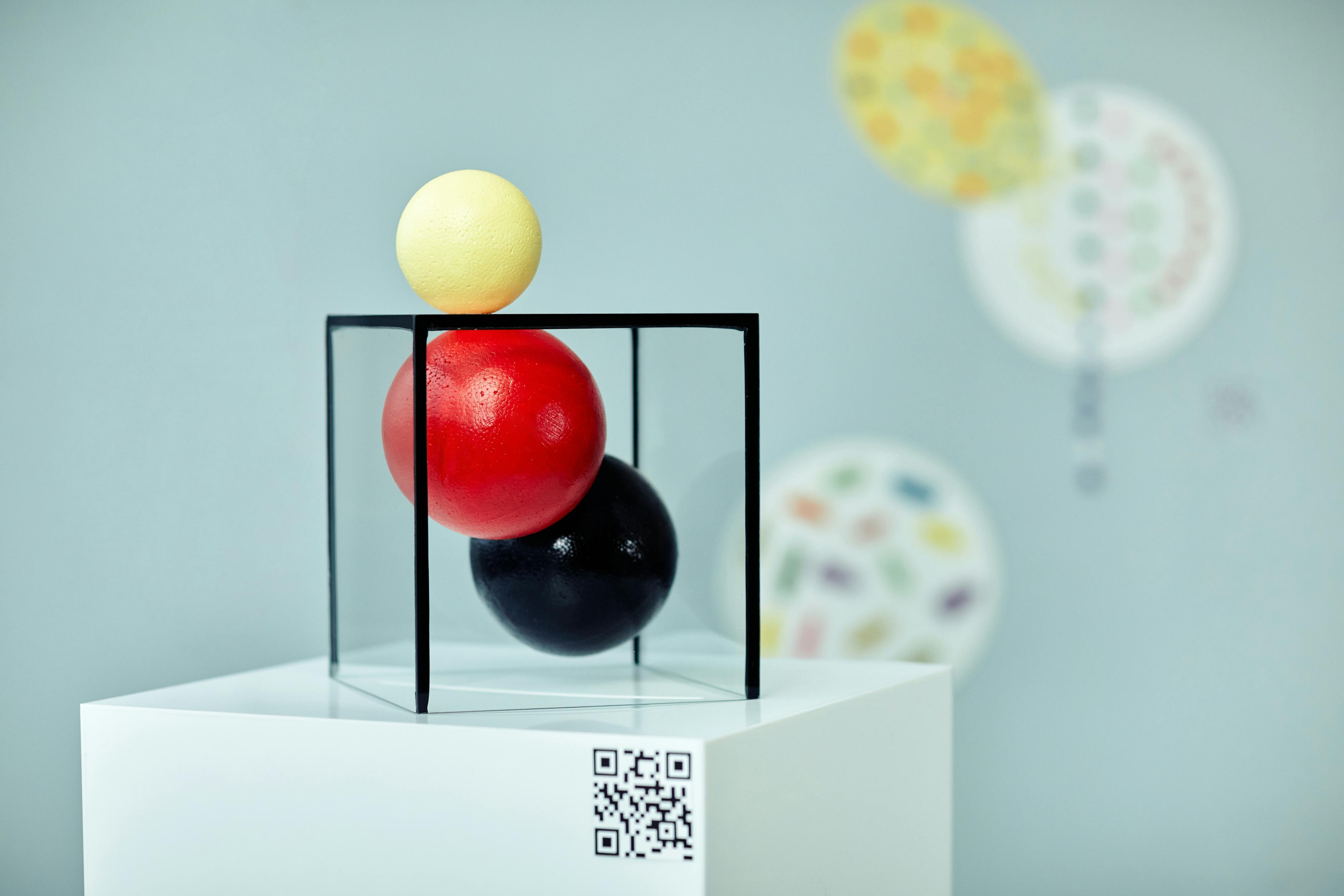 Guide to digital cultural mediation
In the era of the digital revolution, museums and cultural sites are facing important challenges. The question is how to take advantage of technological innovation to bring the visitor into close contact with heritage. Digital cultural mediation projects are part of this approach and offer avenues for proposing interactive and attractive content to a new audience that is familiar with digital tools.
What is digital cultural mediation?
Cultural mediation consists of establishing spaces for dialogue between the participants in a cultural experience, the artists and the cultural organization. It aims to stimulate public participation in cultural life in order to encourage forms of personal and collective appropriation.
Digital cultural mediation is defined as a set of digital technologies and computer supports implemented in physical or virtual places to meet the objectives of cultural mediation. It is important to distinguish between the use of digital technology to create traditional presentation objects such as digitized guidebooks in PDF format or audio guides and forms that exploit digital technology to create an interactive interface between the user and the cultural content. 
In this second case, it is an aid to the visit. These digital mediation devices are developed through computer programming using networks and software applications such as websites, mobile applications and social networks, and different media forms (image, video, text and audio).
What are the challenges of digital cultural mediation?
The development of information and communication technology (ICT) is a major challenge for cultural institutions. Digital mediation is increasingly appreciated and used by a wide category of the public, including single people, elderly couples, young people and teenagers. Multimedia tools complement the traditional text-based narrative. This leads us to ask some fundamental questions:
How to enhance cultural content through digital devices?
How can digital technology be used to serve the visitor and the educational discourse?
What impact will digital mediation have on the visitor's experience of a museum or other cultural site?
The difference between teaching and cultural mediation
Museums and cultural sites are ideal places for learning and discovering historical and artistic heritage. Teaching through cultural visits provides useful information for learners to better understand museum collections or works of art. This is in addition to transmissions based on static documents or the intervention of a guide-lecturer to create a friendly atmosphere between the visitor and the cultural environment.
Cultural mediation aims to make the educational experience more dynamic and active by acting on emotions and feelings. Cultural mediation activities should:
Accompany the visitor throughout the learning process;
Reinforce the visitor's motivation to learn by himself;
Stimulate critical thinking;
Create a pleasure of learning;
Adapt to the various expectations of visitors.
How to implement cultural mediation in museums?
From cultural mediation to digital mediation
In order to strengthen the links between the public and the cultural space, it is important to make the visitor's journey more attractive and immersive. Static observation of a work of art or cultural heritage can lead to a form of passivity despite the presence of content written on a label or the distribution of audio guides.
Digital mediation is at the service of cultural mediation. It fully engages the visitor through interactive screens, QR codes, NFC technology and applications that engage users to explore, search, compare, feel, act and express themselves. Digital mediation practices offer an excellent opportunity to activate perceptual memory.
Digital mediation in museums
Cultural mediation devices are evolving to take advantage of technological development. They can be classified into two types:
Mobile tools that accompany visitors throughout their visit (web applications, NFC technology, etc.);
Fixed tools installed such as tactile tables, lighting devices, video projections, etc.);
Digital mediation also includes fun activities such as games to animate the visit of children or virtual logbooks to keep n unforgettable memory of the visit. There are many ways to create a new experience in a museum. The common interest is to help the public to appropriate the work, the place and to explore its history. Augmented reality (AR) is one of the most popular modern digital devices. However, there are many other effective techniques for achieving these goals.
Discover the historical context of heritage in augmented reality
AR makes it possible to restore missing elements of historical heritage and make them visible in 3D. This facilitates the understanding of the significance of physical monuments (buildings, collections of objects, works of art, archives, etc.) as well as aspects of intangible heritage (languages, ways of life, skills, beliefs, customs, etc.).
Revealing the secrets of a work of art with augmented reality
Through applications designed for digital arts, AR allows the visitor to discover a work of art in depth by focusing on its size, the identity of its characters, its artistic complexity and its symbol. It is a unique audiovisual experience that immerses the visitor in the universe of the artwork.
What kind of organizations benefit from digital cultural mediation?
Digital cultural mediation is integrated in different places and sectors of activity. It serves as a tool for social inclusion and for integrating the arts into public environments to make them more enjoyable. 
As an example, here is a list of organizations that benefit from digital cultural mediation:
Cultural institutions: libraries, cultural centres, art galleries, etc;
Museums and heritage institutions: museums, historic castles, cathedrals, archaeological sites, etc;
Schools;
And so on.
Examples of innovative digital cultural mediation tools
Many cultural venues around the world have invested in innovative digital cultural mediation tools to make their visit memorable and unique:
QR codes and NFC chips to access the content of the city of Le Mans and learn more about its historical heritage;
The "Our Territory, Our Identities" digital platform" digital platform digital platform, co-created with five school boards to showcase cultural objects and collections from the Bibliothèque et Archives nationales du Québec (BAnQ). The platform is mainly intended for teachers;
Mobile applications like the American Museum of Natural History in New York;
A 3D video game designed to make young people discover the Egyptian collections in the Royal Museum of Mariemont in Belgium;
The interactive holograms of the Museum of Illusion in Madrid;
The Escapes games of the Henri Dupuis Museum in Saint-Omer, the Mucem in Marseille or the Rijksmuseum in Amsterdam;
The Histopad used to visit the Palace of the Popes in Avignon, the Chambord castle and the Conciergerie in Paris. The tool is wonderful to project yourself into medieval life by moving the tablet in the majestic rooms of the castles;
Virtual visits of the Louvre Lens thanks to the Uby robot;
The immersive sound trail at the Château de Vaux-le-Vicomte in Maincy, Paris
The visit of the Hôtel de la Marine through the Confident connected headset with binaural sound technology, Paris;
The immersive 4D films of the Cité du Volcan on Reunion Island, a French department in the Indian Ocean;
The rediscovery of Vermeer's artistic painting The Girl with the Pearl (1665) using X-rays to reveal details of the original design of the work;
An entirely digital exhibition created by the Arab World Institute to resurrect the thousand-year-old sites of Palmyra, Aleppo (Syria) and Mosul (Iraq) and explore the history of the Middle East.
Other digital cultural mediation devices
NFC technology
Proximity communication technology allows data to be exchanged between two devices, such as an interactive kiosk and a mobile phone, using a small chip. NFC technology offers access to contactless content via an Internet connection and in complete security.
QR codes
The QR code is a type of two-dimensional barcode. It can be read on a mobile device to quickly trigger an action such as visiting a website, displaying a phone number or making a payment, among others. 
Video mapping
Video mapping is a technique that consists of projecting light onto static objects to create an optical illusion. Video projection on monuments is the best known form of video mapping.
Virtual reality 
Virtual reality is a technology that uses a dedicated headset to immerse oneself in audiovisual content in 3D and with a 360° perspective that simulates reality.
Do you have a digital cultural mediation project in mind?
MySmartJourney is a digital platform specialized in the creation of digital cultural mediation projects. We use simple and interactive technological devices to make your visitors' journey enjoyable, entertaining and useful. Our goal is to provide visitors with a memorable experience and to encourage them to revisit and share your cultural site.
Read the article