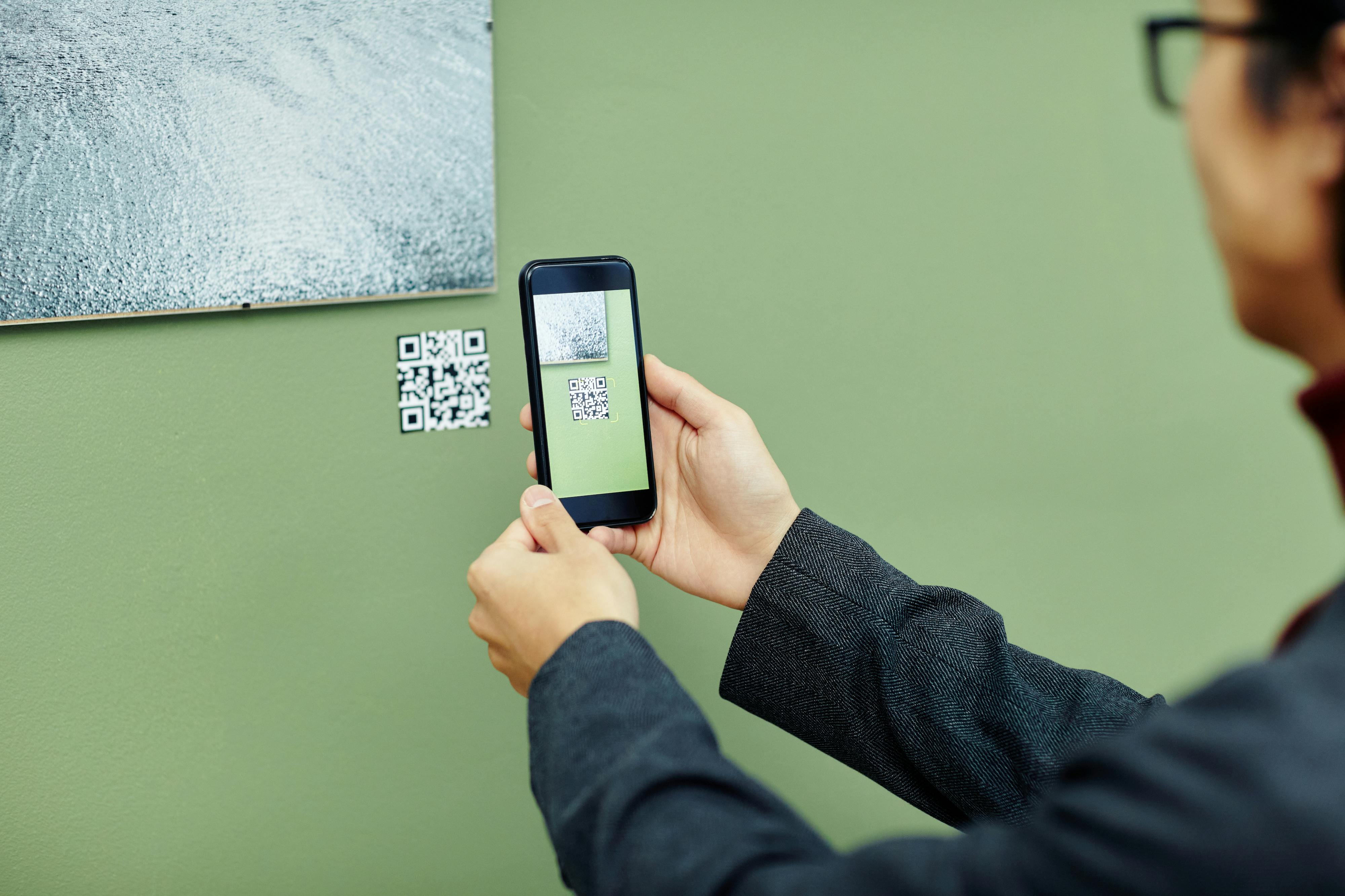 Blog
 / 
How museums benefit from QR and NFC technologies
How museums benefit from QR and NFC technologies
Technology has established itself as one of the most crucial parts of modern life over the last two decades. It's pretty hard to picture a life without digital gadgets, the Internet, or computing tools. From business and leisure to communication and information, our reliance on technology is all-consuming in almost every aspect of daily life, changing the way we see and interact with the world. Even museums are starting to leverage technology to enhance the museum experience in 2022. 
Why is technology important in museums?
Museums and exhibitions are more memorable when visitors have physical experiences, and the ideal use of technology is to make visitors aware of the exhibit rather than the technology. This is true for both adult and family-oriented museums. 
Some of the most important goals of museums are to educate, evoke emotion, and immerse visitors in culture and more. Museums are able to connect with people on a deeper level by incorporating technology and interactive solutions into displays, engaging them not just mentally but also physically, making their visit and experience more unforgettable. Given the pandemic, museums are looking for innovative methods to make their exhibits more engaging and safe and modern technology makes this possible.
Benefits of QR and NFC technology in museums 
It enhances the museum experience 
Virtual storytelling technology was once expensive and difficult to install but that is no longer the case today. Technology is becoming more accessible, and it is also getting more user-friendly. Museums can leverage tools like QR technology and near-field technology (NFC) to bring collections to life through immersive experiences. These technologies can be used to create museum tours or make exhibits more interactive. It can also help cultural mediators put an object in its proper context.
A curator can highlight content in order to make an exhibit completely accessible online or give museum visitors more opportunities to interact with the exhibit's information in an online format. This can be accomplished via content publishing techniques such as QR codes, which allow museums to include web-based interactivity into their exhibitions. Mysmartjourney's platform can also be used to replace audio guides and create self-guided tours. 
8 trends that are transforming museums 
It allows you to share valuable objects of cultural heritage
Most museums only show a portion of their collection. For example, only roughly 8% of the artwork in the Louvre is open for public viewing. Major museums across the world typically keep masterpieces hidden from the public eye in order to keep them safe and well conserved. These works can be made available online for anyone to see using virtual showcasing technologies.
High-risk materials, artifacts, and photographs are presented to the public in a variety of ways using digital content. There's the possibility to make 3D models of objects that can be accessed online through QR or NFC technologies. Museums can use technology to disseminate collections that are in storage, together with contextual metadata. Museum visitors can interact with these previously unknown collections online through photographs and text. Museums may broaden their reach and make precious artifacts more accessible to the public by giving virtual offerings.
It provides access to the visitor guide
No one likes to wait for a tour guide to visit a museum. With the help of QR Codes, visitors can say goodbye to long lines at museums. Museums can implement QR Codes to create a visitor guide or add QR codes for each artifact so that visitors can go on a self-guided tour at their own pace and get all the information they need related to the history of the exhibitions, and other important details. 
Incorporating VR and AR technologies into the video guide can improve the visitor experience. In addition, QR Codes can be used by museums to bridge the gap between online and offline experiences, thereby enhancing visitor engagement. QR codes for tour guides assist museums in achieving higher attendance rates by reducing lines and offering an equally enriching experience.
The no-contact museum of the future
It promotes greater accessibility 
One of the most significant advantages of virtual museums is that visitors are not restricted by the museum's location. Digital tours, events, and exhibitions accessed through QR and NFC technologies throughout the world allow visitors to immerse themselves in museum collections regardless of location or geographical constraints. This opens opportunities for marginalized communities or people who are simply interested in visiting museums in other nations. 
Schools will soon be able to utilize technology to take students on virtual school visits to museums all over the world, as technology becomes more affordable and accessible. This accessibility also promotes inclusion. Elderly folks, individuals with restricted mobility, and people with disabilities can all benefit from using technology to enjoy exhibitions from home.
Virtual museums also provide an alternative to visiting museums during periods when they are closed, such as during the coronavirus lockdowns. Museums can employ virtual storytelling to share their exhibitions by using content publishing platforms that can be shared across a variety of devices. 
It attracts more visitors
Museums are frequently a source of new content. Using social media platforms for museums allows visitors to have digital access for online consumption, which improves visitor interaction. Museums can share images of their exhibition spaces, along with information about them. It gives visitors important information about the exhibit, entices new visitors, and re-engages those who have previously been. 
Some of MySmartJourney's clients use the platform to attract attention on social media. For example with a quiz on "what type of exhibition corresponds to your mood of the moment?" or even to tell fun facts with gamification. It redirects to the museum's online ticket office.
They can also create links that direct users to products in the museum shop, share links to social media to request a review, or even add a link to the ticket office to buy a ticket for the next temporary exhibition.
How do museums attract more visitors? 
It allows you to collect visitor feedback
Every industry, including museums and art galleries, relies on visitor feedback. It's nearly impossible to find out how exhibitions are received, highlight problems in visitor journey mapping, and re-engage with visitors without collecting feedback. 
Feedback must be precise, represent the exact journey map, and be seamless. Museums can place feedback QR codes in common gathering spots so that visitors can scan the code, bookmark the link, and later fill it out while strolling through the museum. Encourage visitors to submit comments by providing freebies, a free ticket to a future event, or even access to upcoming events.
8 ways to bring fun to your museum
It allows you to share events
Museums and art galleries hold events on a regular basis to highlight new collections or prominent artists. Event invitations are sometimes hidden among other emails and texts, making it difficult to find details about the event. To avoid this, use location QR codes and event QR codes to include crucial event facts such as the headliner artist, the date and time of the event and the link to purchase tickets. 
Visitors can save the event to their calendar and RSVP without having to go to another website by scanning the QR Code. Include social media accounts on the same landing page so that people may follow the event on social media. Incorporate event QR Codes into the museum's common rooms, print advertisements, and walkways so that interested visitors can scan them to learn more about the next event.
Want to digitize your museum? 
Mysmartjourney provides interactive experiences for museums and exhibits. Our platform allows you to merge the physical and online world to educate, amuse, and surprise visitors.  
Whether it's a children's museum, an art museum, or a science museum, our tools allow you to personalize unique journeys for your visitors. Our interactive and digital solutions can be tailored in both content and scale to maximize customer engagement and satisfaction.
Discover our other articles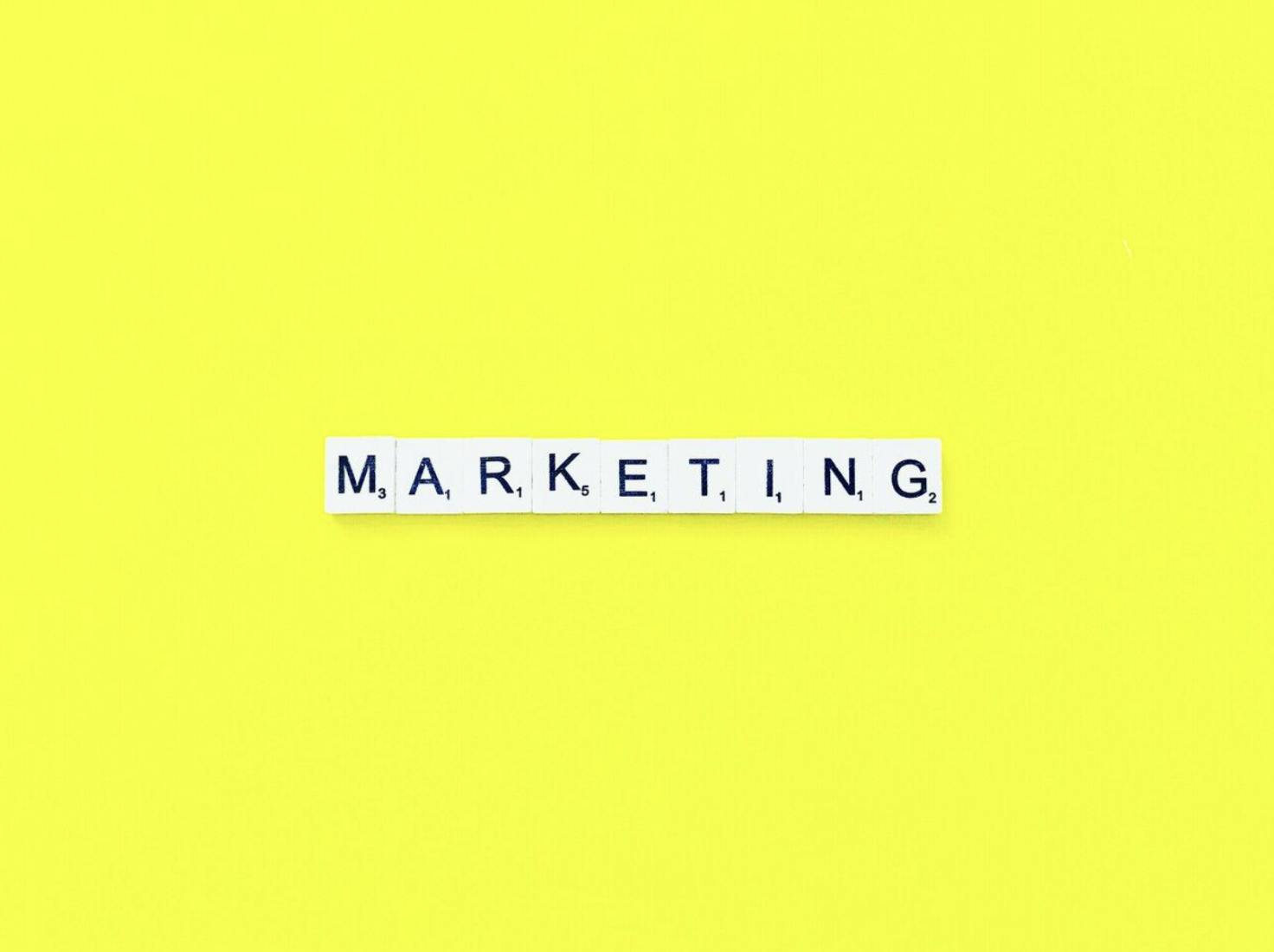 How to develop a phygital marketing strategy
If you want your business to thrive in the new digital marketplace, then it's essential for you to understand how phygital marketing works. In this article, we discuss how you can develop a successful phygital strategy to help your business reach its goals.
What is phygital marketing?
Phygital marketing is a term that refers to experiences that bring physical and digital marketing together. Phygital marketing tactics take advantage of recent advances in communication technology to create novel and exciting customer experiences.
In today's world, phygital experiences can be found all around us. For example, voice assistants such as Amazon's Alexa are used by thousands of people to activate their alarms and have access to the weather forecast. Additionally, virtually scannable menus and digital kiosks have become commonplace in many restaurants.
What does phygital marketing aim for?
The main goal of phygital marketing is to implement physical marketing strategies that are complemented by digital technology. By using solutions such as NFC tags, digital kiosks, and QR codes, one can create seamless experiences that break the line between the physical and digital worlds.
The world is going through an unprecedented digital transformation and we are more dependent on technology than ever before. However, our interest in having close and personalized physical experiences has not dwindled. Digital marketing strategies offered through a phygital medium allow us to have the best of both worlds.
Phygital marketing combines the best aspects of the digital customer experience with the most appealing characteristics of offline, real-world interactions. When appropriately implemented, this marriage between physical and digital marketing efforts results in very fluid customer journeys. 
Why should businesses adopt a phygital marketing strategy?
Phygitial strategies allow businesses to spice up marketing campaigns and shopping experiences with digital content. A phygital solution can bring customer interactions to a whole new level.
Nowadays, customer satisfaction relies heavily on immersive experiences. Companies can use phygital tactics to keep customers engaged without any physical interaction. Since customers can engage with phygital content at their own leisure, businesses can use them to offer personalized experiences.
Another major benefit of phygital marketing experiences is their capacity to provide an easy avenue for communication with the customer. For instance, retail stores can use NFC technology to bring perks of the online shopping experience, such as product recommendations, to their physical locations.
A phygital marketing strategy offers the following benefits:
Using technology to your advantage: Smartphones, NFC tags, QR codes, and other technologies can improve engagement, streamline customer journeys, and offer many other advantages.
Creating unforgettable moments: Well-executed phygital strategies can create experiences that stay with people for years on end. Customers will associate the feelings of joy and awe experienced via phygital moments with the brand.
Learning more about your target audience: A phygital strategy combines several communication channels, allowing a company to gather a vast amount of data about its customer base. By asking customers to provide feedback and write reviews, you can discover the strengths and weaknesses of your business and learn what your audience wants.
What are the benefits of phygical marketing for cities?
7 steps to develop a phygital marketing strategy
1. Do the appropriate research
The best phygital approach for a business depends on the way it normally addresses its audience. A brick-and-mortar shop's phygital tactics will be very different from those of a primarily online business.
For instance, if a company functions mainly as an e-commerce, physical experiences can be provided via pop-up stores. These short-term rental solutions can help bring an online brand experience to physical retail spaces and reach potential customers in the process. Customers can develop stronger brand loyalty with a digital business after meeting them in the real world.
On the other hand, businesses that base their operations around a physical location can use a digital strategy to enhance their real-life experiences. The right digital component may depend on the nature of a business. For example, restaurants and coffee shops can use phygital technology to display their menus, offer discounts, and handle payments.
2. Invest in NFC technology
NFC technology makes it incredibly easy to create seamless customer experiences. Near Field Communication (NFC) is a type of digital communication that uses devices capable of quickly sharing information. NFC is used in electronic identity documents, contactless payment systems, identity access tokens, and even for social networking. The majority of smartphones are manufactured with some kind of NFC functionality in mind.
Retail businesses and pop-up shops can take advantage of NFC technology to bring their phygital strategies to fruition. An NFC tag can play the role of a marketing channel, a digital payment kiosk, a source of information, and much more. The digital experience offered by NFC is only limited by the imagination of the individual who implements it.
Because many modern mobile devices have built-in NFC technology, phygital retail can make use of a device's functionality to deliver text, images, audio, and video directly to a customer. Users can use NFC to learn more about specific products, gain access to discounts and special offers, and enhance their shopping experience, all directly from their smartphones.
3. Don't neglect your social media platforms
Your social media sites should be an integral component of your phygital strategy. Having a solid social media presence has many advantages, including being closer to your customers and their opinions. Social media also offers a wealth of information about your customer base and the things that make them tick. By reviewing and analyzing this info, you can gain a clearer view of your business's strengths and weaknesses. This way, you can keep doing the things that work and iron out the ones that don't.
4. Develop an omnichannel strategy
An omnichannel strategy combines brick-and-mortar locations, social media platforms, websites, email, and mobile to create a cohesive customer experience. When all communication channels are working efficiently and together, customers gain access to a complete phygital content marketing experience.
5. Map the customer journey
The purpose of a phygital experience is to create seamless transitions between the physical and the digital worlds throughout the customer journey. To make the best out of it, you should put yourself in the shoes of the customer and navigate through the multiple steps of a successful purchase. Identify the roadblocks that keep customers from going further along their journey and devise phygital strategies to circumvent them.
What is a digital customer journey?
6. Prepare your staff to handle phygital experiences
As retail and marketing change with the times, so do the required skills of your workforce. If you implement phygital tactics into your business, you must make sure that your in-store staff is well versed in how your newly appointed digital services work.
Understanding the capabilities of the phygital features in place will allow workers to use them to complement their assignments. For instance, if a customer asks a staff member for a specific product, they can use a phygital solution to provide more in-depth info with images and video. Likewise, staff should be ready to provide assistance to any customer who is facing technical difficulties with digital products.
7. Consider implementing wearable tech
Depending on the nature of your business, you may use NFC-powered wearable technology to create engaging experiences. When implemented by hospitality services or during events, the technology can be used to easily exchange contact information and perform other activities.
NFC wearable devices are able to:
Help attendees navigate an event
Bookmark places or sessions
Allow or deny guests and personnel access to restricted areas
Enable contactless signups
Provide staff with a clear communication channel
Manage the flow of traffic, thus preventing bottlenecks
Handle secure transactions
Provide companies with metrics and analytics
Create personalized phygital experiences with MySmartJourney
MySmartJourney offers you the best tools to implement your phygital strategies. Our contactless technology is an easy, quick, and fun way of creating innovative experiences.  The MySmartJourney platform is 100% web-based. This means that users can use it from any sort of device without the need to install an app. 
With MySmartJourney, you are empowered to create unique phygital experiences without needing to learn any programming or wait long development times. The technology is read-to-deploy and can seamlessly integrate into your plans and strategies.
Read the article