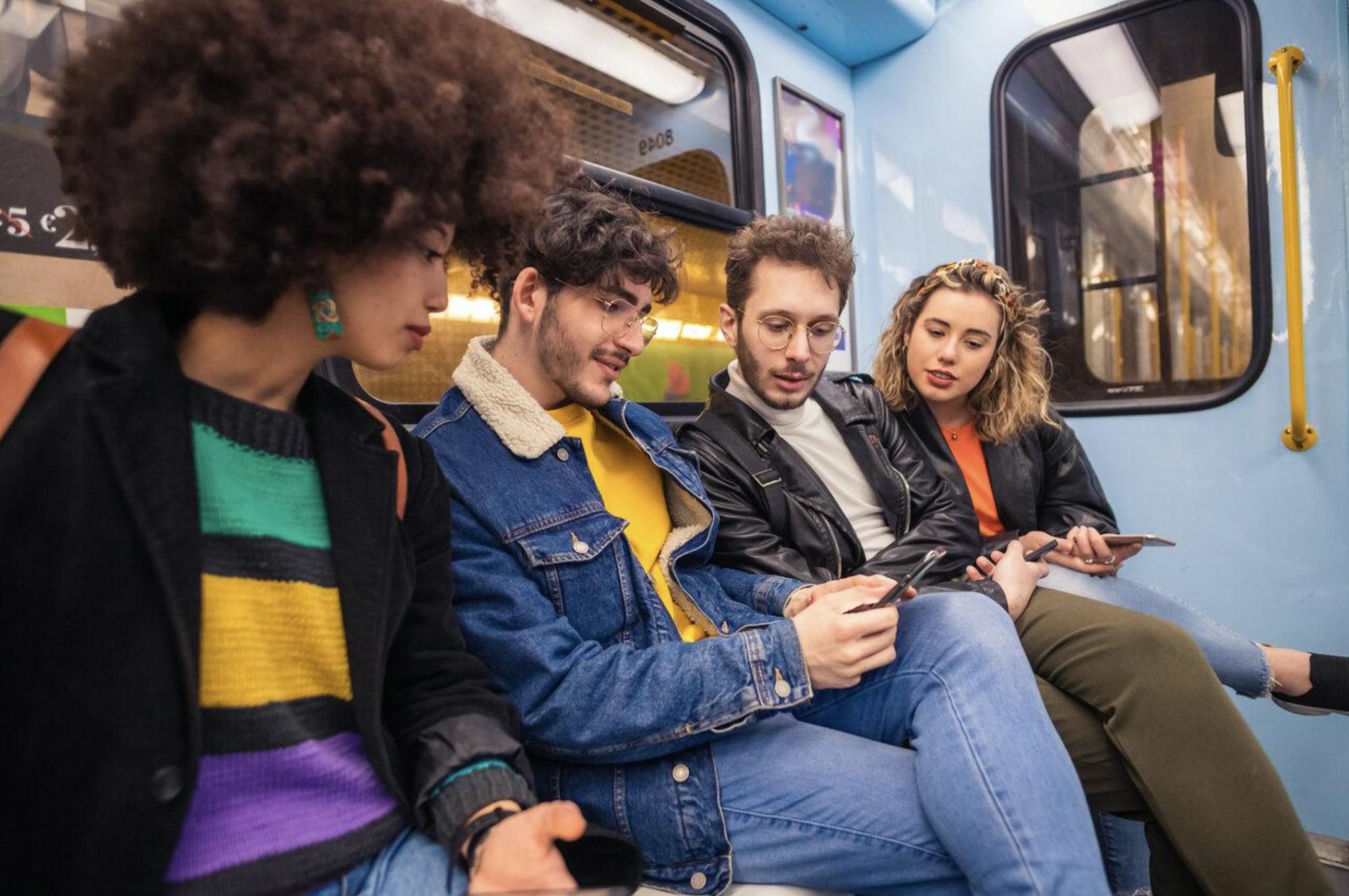 Blog
 / 
What are the travel trends in tourism?
What are the travel trends in tourism?
As the travel industry continues to evolve, keeping up with changing trends becomes essential for both travelers and tourism businesses. In this article, we explore the key travel trends in 2023, from budget-friendly stays to immersive experiences and technological advances.
10 Best tourism and travel trends of 2023
1. Bleisure travelers
One of the most exciting new trends in business travel and tourism is the rise of the bleisure traveler. The word "bleisure" (a portmanteau of business and leisure) represents a growing number of global travelers who willingly extend their business trips to leave time for leisure travel activities. As globalization paves the way for a new generation of digital nomads, we can expect more bleisure travelers in 2023. 
Travel companies can take advantage of the attitudes of bleisure travelers to offer services which are ideal for them. While many bleisure trips are pre-planned and scheduled, other people travel to meetings, conferences, or other work engagements and only start planning their leisure time afterward. Tour operators can offer packages designed for these individuals, giving them tourist experiences tailor-made for their extended stays.
2. Automation in the travel and tourism industry
Digitalization has changed the face of the travel industry. Back in the day, one had to make a phone call or speak face-to-face with a service provider in order to plan their vacation. In 2023, it is possible to make all your bookings online, allowing travelers to plan their escapades from the comfort of their preferred devices. In fact, mobile booking can change the way the tourist industry operates.
Specialized, mobile booking systems offer many benefits to tourism and hospitality companies. Not only is it easier to sell services to customers, but implementing technology also eliminates the need for spreadsheets and pen and paper reservations. Because mobile booking systems can handle organizational tasks automatically, companies can save time, and money.
3. Personalized travel experiences
Many modern travelers are interested in unique experiences tailored to their personal sensibilities. From the moment they see an advert on the Internet, they set a particular set of expectations of what their trip should be like. While some individuals want to travel somewhere to relax, others want to find the best places for a night out.
According to Thinking with Google, more than half of U.S. travelers consider that brands should tailor their information to their personal preferences. Over 30% of U.S. travelers would be likely to pay more to have their personal preferences or past behavior considered by travel companies (source).
Businesses can keep up-to-date with current trends in travel and tourism by offering flexible experiences that are tailored to a traveler's needs. Using platforms like Google and Facebook, travel companies can listen to customers to learn more about what they are looking for in their next trip.
4. Emerging technologies influence travel
Using new technologies is one of the most exciting ways to create immersive experiences for travelers. NFC technology, QR codes, virtual reality, and many other marvels of digital origin can be used in real-life environments to give visitors an unforgettable escapade.
Thanks to Near Field Communications (NFC) technology, it is possible to provide digital journeys to visitors. Using this type of technology, users can instantly receive text, images, audio, and video directly to their mobile devices. This way, travelers can interact with the places they visit and engage in a myriad of activities.
5. Sustainable tourism
In 2023, there is a considerable incentive for tourists to make sustainable travel decisions. Taking care of the environment ensures the beautiful vistas and exotic locales that attract visitors are still available for future generations. 
Sustainable travel choices can go beyond taking care of the environment. Through sustainable travel practices, visitors can positively influence cultures, economies, and the lives of the people they visit. Responsibly planned and managed tourism supports job creation, conserves biodiversity, and improves human well-being.
6. Active ecotourism
Active ecotourism is another growing sustainable travel trend. This type of tourism combines a love for travel with taking action to preserve local cultures and environments. Eco-travel is very advantageous to local economies. It promotes conscious land development while protecting biodiversity. Active ecotourists understand the importance of preservation and wish their favorite tourist destinations to stay alive and beautiful.
People who practice ecotourism are concerned with their environmental impact and the effect their activities have on local communities. While interested in exploring the outdoors and performing activities such as hiking, biking, and kayaking, eco-travel enthusiasts also want to value local traditions, interact with the local language, and learn more about different cultures and beliefs.
7. Transformative travel
Transformative travel combines leisure time, introspection, and volunteer work to create a new, authentic experience. The purpose of transformative travel is to create a positive impact in the lives of others and one's own.
While travelers on a transformative journey still enjoy a vacation, they set some time aside to volunteer at their destinations. During their free time, they may join a retreat, join a yoga class, visit nature-filled locales, or learn a new skill. A person's diet is also meant to be transformative as travelers are to avoid unhealthy meals and opt for nutritious and organic foods.
How museums benefit from QR and NFC technologies
8. Wellness travel
Wellness travel is one of the fastest-growing tourism trends. A considerable number of hotels and resorts are taking the initiative and offering customers daily cognitive health scans, nutritious food options, and relaxing amenities. More often than not, the wellness travel market is associated with providing healthy experiences. However, travel companies can also reach out to wellness-inclined clients with the promise of invigorating physical activity. Physical wellness activities can include hiking trails, pickleball courts, and skiing trips. 
9. The return of extended, long-distance trips
The coronavirus pandemic had an overwhelmingly negative impact on the tourist industry. Not only were international travel restrictions very dire for the industry, but a considerable portion of the population was averse to even leave the house. Many people have opted for staycations instead of traveling in recent years. Nonetheless, in 2023, tourists are yearning to go on adventures once again.
According to Evolve's travel forecasts, the vast majority of respondents are eager to travel regardless of the pandemic's aftermath. Over 85% of respondents are looking forward to booking vacation rentals, and the average trip length is estimated to be around 5 to 7 nights (source). A factor that contributes greatly to this increase is the appearance of hybrid and mobile work models. As these give employees more flexibility to get their work done, they have more time to stretch their legs and see the world.
10. Experience tourism
In the past, the job of a tourism agency was to help people reach far-off destinations. However, international travel in 2023 should provide more than that. To keep up with the times, travel companies must provide their customers with life-changing, authentic experiences.
According to research, 72% of millennials are more interested in spending money on experiences than on materialistic things. Rather than going to the Bahamas to impress their in-laws, millennial customers would rather tour Vietnam on a scooter, rock out at a music festival, or hike Machu Picchu (source).
Experiential travel goes beyond the mere purchase of plane tickets and hotel bookings. Modern travelers wish to develop an emotional connection with the places and cultures they visit. Instead of looking for traditional, cookie-cutter vacations in tourist hot spots, more and more people are looking to travel as a means to learn more about the world and themselves.
Travel companies can cater to this new breed of tourists by offering locally sourced, unique experiences. For example, businesses can help tourists interact with local customs by providing food sampling experiences and teaching customers how to prepare some of the local dishes.
Create unique experiences with MySmartJourney
Design and deploy engaging digital journeys for tourist destinations and cultural sites with MySmartJourney. Powered by NFC technology and QR codes, MySmartJourney is a 100% web-based application that can work on any mobile device without the need to install an app.
By using the MySMartJourney NFC functionality, tour builders can broadcast text, images, audio, video, and 3D content directly to users. The platform's flexibility allows it to be implemented in local attractions and remote locations alike.
Discover our other articles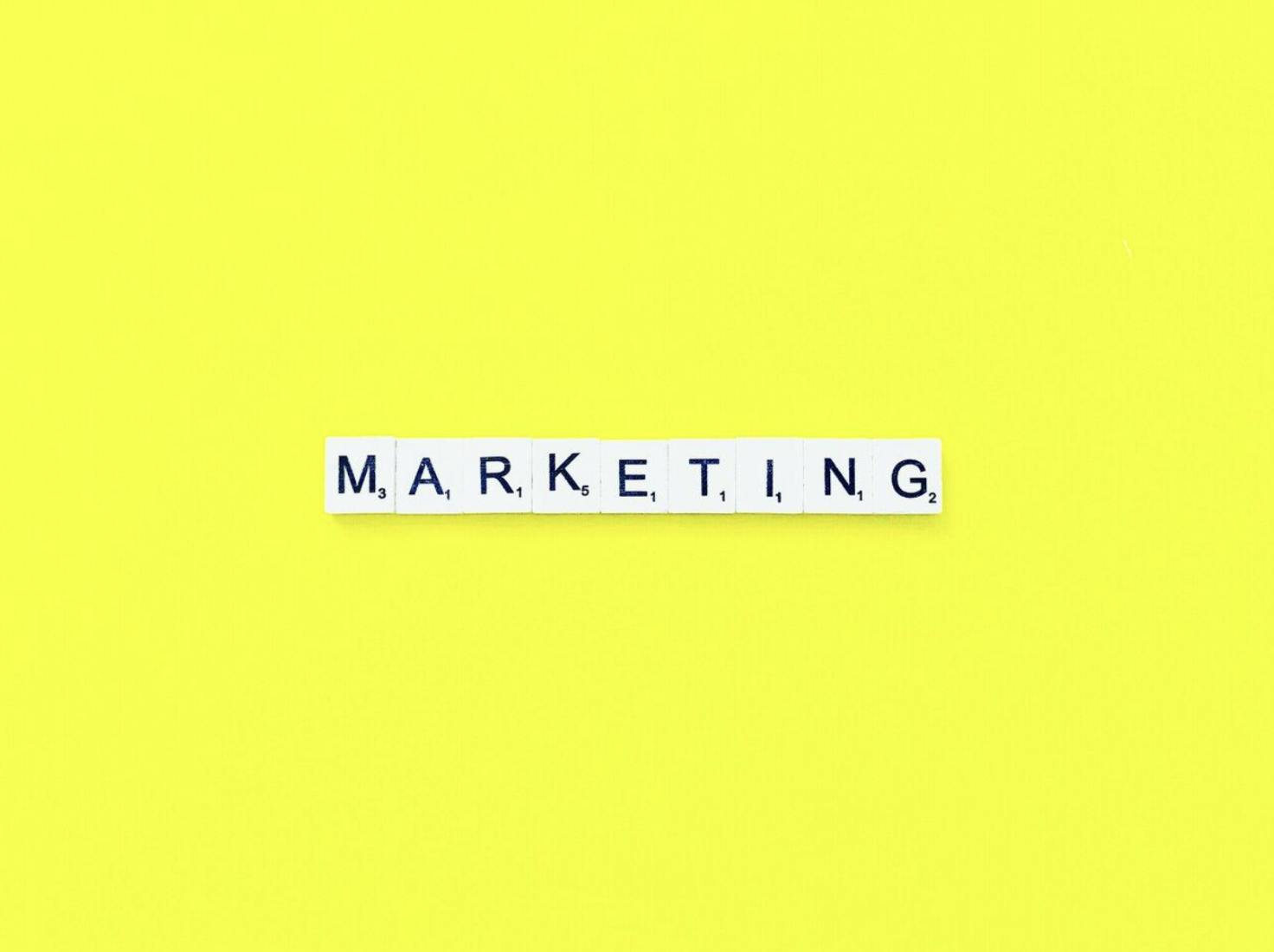 How to develop a phygital marketing strategy
If you want your business to thrive in the new digital marketplace, then it's essential for you to understand how phygital marketing works. In this article, we discuss how you can develop a successful phygital strategy to help your business reach its goals.
What is phygital marketing?
Phygital marketing is a term that refers to experiences that bring physical and digital marketing together. Phygital marketing tactics take advantage of recent advances in communication technology to create novel and exciting customer experiences.
In today's world, phygital experiences can be found all around us. For example, voice assistants such as Amazon's Alexa are used by thousands of people to activate their alarms and have access to the weather forecast. Additionally, virtually scannable menus and digital kiosks have become commonplace in many restaurants.
What does phygital marketing aim for?
The main goal of phygital marketing is to implement physical marketing strategies that are complemented by digital technology. By using solutions such as NFC tags, digital kiosks, and QR codes, one can create seamless experiences that break the line between the physical and digital worlds.
The world is going through an unprecedented digital transformation and we are more dependent on technology than ever before. However, our interest in having close and personalized physical experiences has not dwindled. Digital marketing strategies offered through a phygital medium allow us to have the best of both worlds.
Phygital marketing combines the best aspects of the digital customer experience with the most appealing characteristics of offline, real-world interactions. When appropriately implemented, this marriage between physical and digital marketing efforts results in very fluid customer journeys. 
Why should businesses adopt a phygital marketing strategy?
Phygitial strategies allow businesses to spice up marketing campaigns and shopping experiences with digital content. A phygital solution can bring customer interactions to a whole new level.
Nowadays, customer satisfaction relies heavily on immersive experiences. Companies can use phygital tactics to keep customers engaged without any physical interaction. Since customers can engage with phygital content at their own leisure, businesses can use them to offer personalized experiences.
Another major benefit of phygital marketing experiences is their capacity to provide an easy avenue for communication with the customer. For instance, retail stores can use NFC technology to bring perks of the online shopping experience, such as product recommendations, to their physical locations.
A phygital marketing strategy offers the following benefits:
Using technology to your advantage: Smartphones, NFC tags, QR codes, and other technologies can improve engagement, streamline customer journeys, and offer many other advantages.
Creating unforgettable moments: Well-executed phygital strategies can create experiences that stay with people for years on end. Customers will associate the feelings of joy and awe experienced via phygital moments with the brand.
Learning more about your target audience: A phygital strategy combines several communication channels, allowing a company to gather a vast amount of data about its customer base. By asking customers to provide feedback and write reviews, you can discover the strengths and weaknesses of your business and learn what your audience wants.
What are the benefits of phygical marketing for cities?
7 steps to develop a phygital marketing strategy
1. Do the appropriate research
The best phygital approach for a business depends on the way it normally addresses its audience. A brick-and-mortar shop's phygital tactics will be very different from those of a primarily online business.
For instance, if a company functions mainly as an e-commerce, physical experiences can be provided via pop-up stores. These short-term rental solutions can help bring an online brand experience to physical retail spaces and reach potential customers in the process. Customers can develop stronger brand loyalty with a digital business after meeting them in the real world.
On the other hand, businesses that base their operations around a physical location can use a digital strategy to enhance their real-life experiences. The right digital component may depend on the nature of a business. For example, restaurants and coffee shops can use phygital technology to display their menus, offer discounts, and handle payments.
2. Invest in NFC technology
NFC technology makes it incredibly easy to create seamless customer experiences. Near Field Communication (NFC) is a type of digital communication that uses devices capable of quickly sharing information. NFC is used in electronic identity documents, contactless payment systems, identity access tokens, and even for social networking. The majority of smartphones are manufactured with some kind of NFC functionality in mind.
Retail businesses and pop-up shops can take advantage of NFC technology to bring their phygital strategies to fruition. An NFC tag can play the role of a marketing channel, a digital payment kiosk, a source of information, and much more. The digital experience offered by NFC is only limited by the imagination of the individual who implements it.
Because many modern mobile devices have built-in NFC technology, phygital retail can make use of a device's functionality to deliver text, images, audio, and video directly to a customer. Users can use NFC to learn more about specific products, gain access to discounts and special offers, and enhance their shopping experience, all directly from their smartphones.
3. Don't neglect your social media platforms
Your social media sites should be an integral component of your phygital strategy. Having a solid social media presence has many advantages, including being closer to your customers and their opinions. Social media also offers a wealth of information about your customer base and the things that make them tick. By reviewing and analyzing this info, you can gain a clearer view of your business's strengths and weaknesses. This way, you can keep doing the things that work and iron out the ones that don't.
4. Develop an omnichannel strategy
An omnichannel strategy combines brick-and-mortar locations, social media platforms, websites, email, and mobile to create a cohesive customer experience. When all communication channels are working efficiently and together, customers gain access to a complete phygital content marketing experience.
5. Map the customer journey
The purpose of a phygital experience is to create seamless transitions between the physical and the digital worlds throughout the customer journey. To make the best out of it, you should put yourself in the shoes of the customer and navigate through the multiple steps of a successful purchase. Identify the roadblocks that keep customers from going further along their journey and devise phygital strategies to circumvent them.
What is a digital customer journey?
6. Prepare your staff to handle phygital experiences
As retail and marketing change with the times, so do the required skills of your workforce. If you implement phygital tactics into your business, you must make sure that your in-store staff is well versed in how your newly appointed digital services work.
Understanding the capabilities of the phygital features in place will allow workers to use them to complement their assignments. For instance, if a customer asks a staff member for a specific product, they can use a phygital solution to provide more in-depth info with images and video. Likewise, staff should be ready to provide assistance to any customer who is facing technical difficulties with digital products.
7. Consider implementing wearable tech
Depending on the nature of your business, you may use NFC-powered wearable technology to create engaging experiences. When implemented by hospitality services or during events, the technology can be used to easily exchange contact information and perform other activities.
NFC wearable devices are able to:
Help attendees navigate an event
Bookmark places or sessions
Allow or deny guests and personnel access to restricted areas
Enable contactless signups
Provide staff with a clear communication channel
Manage the flow of traffic, thus preventing bottlenecks
Handle secure transactions
Provide companies with metrics and analytics
Create personalized phygital experiences with MySmartJourney
MySmartJourney offers you the best tools to implement your phygital strategies. Our contactless technology is an easy, quick, and fun way of creating innovative experiences.  The MySmartJourney platform is 100% web-based. This means that users can use it from any sort of device without the need to install an app. 
With MySmartJourney, you are empowered to create unique phygital experiences without needing to learn any programming or wait long development times. The technology is read-to-deploy and can seamlessly integrate into your plans and strategies.
Read the article