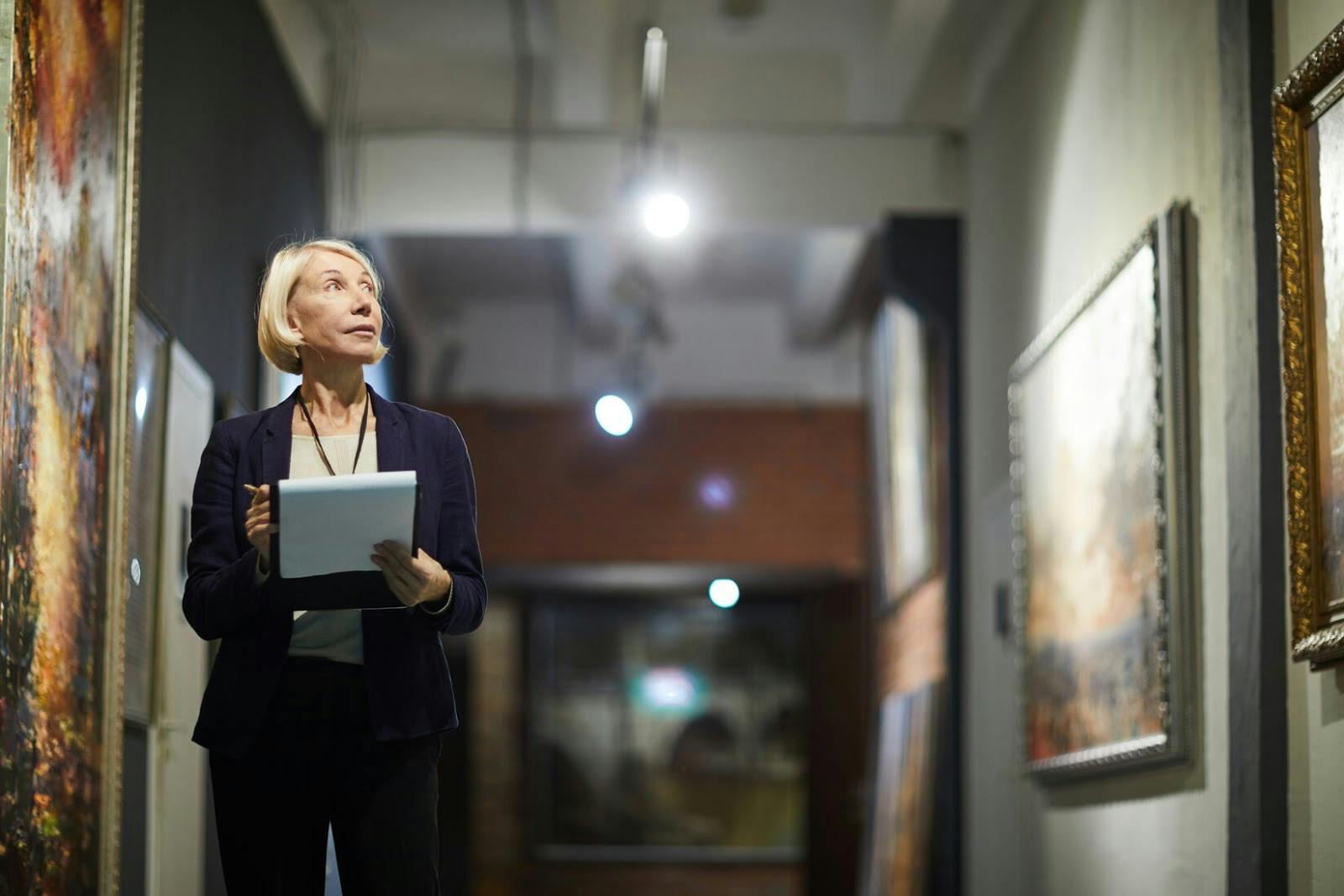 Blog
 / 
How to implement cultural mediation in museums
How to implement cultural mediation in museums
What is museum mediation? 
Museum mediation is a form of cultural mediation that is specifically tailored to the needs and demands of museums. 
In order to understand the intersection of cultural mediation and museum mediation, you first need to understand the nuances of cultural mediation. Cultural mediation is the forging of connections between people and cultures in a seamless and informative manner. 
It's a phenomenon that aims to provide individuals with access to an understanding of cultures alternative to their own. As a species, the human race has the opportunity of being exposed to a plethora of different cultures and ways of being. Cultural mediation aims to bring different cultures together in an innovative way. 
Museum mediation takes the basic ideas of cultural mediation and applies it to the settings of museum exhibitions and other similar cultural institutions. This specific form of mediation attempts to disrupt the hierarchies often associated with art and museums in order to make exhibitions more accessible to more people. 
By providing interactive and participatory concepts and activities alongside the works of art and exhibitions, museums offer individuals a way to better understand the cultural background of different pieces of art. 
Mediation tools are quickly becoming a common practice throughout museums as they provide innovative ways for the public to access art and other cultures. Ultimately, museum mediation offers individuals a deeper understanding of alternate cultures through art. 
What are the different forms of cultural mediators?
A museum's cultural mediation can be implemented in a few different ways, depending on what best fits your exhibits and target market. For example, the types of mediators you would need to use for children differ greatly from the mediators you would use for adults. 
In person cultural mediator
An in-person mediator is one of the most traditional forms of cultural mediation within museums. These are people who are stationed throughout the museum who are available to help visitors bridge the gap between the art they are seeing and the cultural significance behind it. 
They have knowledge about the exhibit and are often experts in the field who have studied and researched the subject matter and its background extensively. Integrating in person cultural mediators throughout a museum provides visitors with the opportunity to further develop their own knowledge and research on particular works of art. 
Digital cultural mediators
Although in person cultural mediators have been the norm in museums for a long time, the technological climate of the 21st century has also facilitated the introduction of digital cultural mediators. Digital mediators provide visitors with the same knowledge but it's conveyed in a different manner. 
Digital cultural mediators are popular as they are extremely versatile. Not only are they easy to use, they are also adaptable and extremely accessible. All the cultural knowledge, background research and depth of information can be made available at the tip of your fingers, which makes it a popular option for museums in the 21st century. 
Why is cultural mediation important in museums?
In today's fast paced and technologically driven world, it's difficult to get people to engage with things for a long period of time. People need instant answers or constant engagement in order to commit to something. Thankfully, cultural mediation can step in and help museums interact with their visitors! 
Here are the top three reasons why cultural mediation is important in museums: 
Cultural knowledge
Cultural mediation helps individuals expand their cultural knowledge. It can be easy for people to walk through an exhibition and leave without having learned anything new or taken any of the cultural significance of the art exhibit in. 
Cultural mediation tools within museums encourage visitors to learn autonomously through participatory activities. Cultural mediation helps individuals access autonomy of thought, which allows them to develop a deeper cultural understanding.
Keep up to date
Museum mediation is by definition an extremely flexible tool, which allows museums to continuously create discussions centered around current topics and debates, ensuring exhibits stay relevant. 
It can be easy for museums to be viewed as a simple gateway to the past. However, by introducing different forms of mediation, mediators can present individuals with an alternate way of thinking about the art in front of them and bridge the gap between historic cultural context and modern day interpretations. 
Targeted experiences 
In addition to the broader effect that museum mediation can have on people's understanding of the world and different cultures, it's also a useful tool within the museum itself. Introducing mediation into museums allows curators to tailor exhibits to appeal to specific target audiences. 
As mediation can come in different forms, it's possible to target exhibits to certain groups of people through museum mediation. You can do this by adapting your mediation tools and customizing the experience based on your target audience's learning style and interests. 
For example, interactive educational games are an appropriate form of cultural mediation for children, whereas a more formal setting or workshop is an appropriate form of mediation for adults and older individuals. By analyzing your target audience and adapting your mediation tools, you are more likely to boost attendance at your exhibitions. 
Accessibility 
Unfortunately, the traditional setup of exhibition spaces is inaccessible to many. Museum mediation can provide a solution to this problem. 
The beauty of mediation is that it's not confined to a single space or format, it's completely adaptable. In recent years we have seen museum mediation leverage the digital sphere to make exhibits available internationally. More locally, museums have sent mediators into rural and city areas to bring exhibits to life outside of the museum.  
There is an array of different ways that museums can use mediators to insert their exhibit into the lives of the wider public. Museum exhibitions can have a much wider reach and encourage far more participation and interest into cultural spheres.
How to implement museum mediation?
Implementing cultural mediation into your museum is an exciting prospect, and there are companies who can help you along the way. 
Here are some ideas to get you started:
Invest in apps
An initial investment into something as simple as an app can help you break down the digital barriers that you may be facing. Curators and museum owners often have an aversion to integrating digital aspects to their exhibits due to the traditional nature of museums. However, the benefits that technology can afford your museum is worth the jump. 
Implementing digital mediators is an extremely simple process, as companies who provide such services ensure their apps are user-friendly and easy to set up. Such apps provide you with the tools needed to digitize content, allowing you to provide a more interactive experience to your visitors. 
The best companies offer options that collate usage data and provide you with reports and feedback to allow you to improve aspects of your museum and overall experience. 
Experience in schools 
In addition to implementing mediation physically in your museum, you can also branch out and create extensions of your museum experience in schools. The school environment is the perfect place to integrate cultural mediation as it's always a priority for schools to facilitate learning.
Museum mediation that is implemented in schools brings your exhibition to life outside of the exhibition space. It introduces cultural and social information into schools in a fun, informative and interactive way. Simply hiring mediators to go into schools can have the desired effect of making your exhibit accessible and interesting to a younger audience. 
Run workshops
Although school children and students benefit from high energy and interactive forms of cultural mediation, you must also be aware that this is not how everyone learns. Alternate forms of museum mediation should therefore be considered, such as lectures and workshops, that would suit a more mature audience. 
Running lectures alongside your exhibit can give people the opportunity to gain more in-depth knowledge about the cultural surroundings of the art pieces within your museum. It's a less personal and more generic setting, which is often preferred by people who may be anxious to approach mediators one-on-one. 
Moreover, running workshops is an alternative form of museum mediation that gives individuals the chance to further expand their cultural knowledge. They are more interactive than lectures and still give people the opportunity to have one on one discussions with knowledgeable mediators if they wish.    
Overview 
Cultural mediation goes hand in hand with the information that museums are trying to convey. The context and background knowledge provide individuals with a more in depth and coherent understanding of works of art and other exhibition pieces. 
Cultural mediation allows museum exhibits to be accessible to more people. As cultural mediation can be directly injected into communities and public spaces, museums are able to widen their reach and encourage individuals to cross-cultural boundaries
Discover our other articles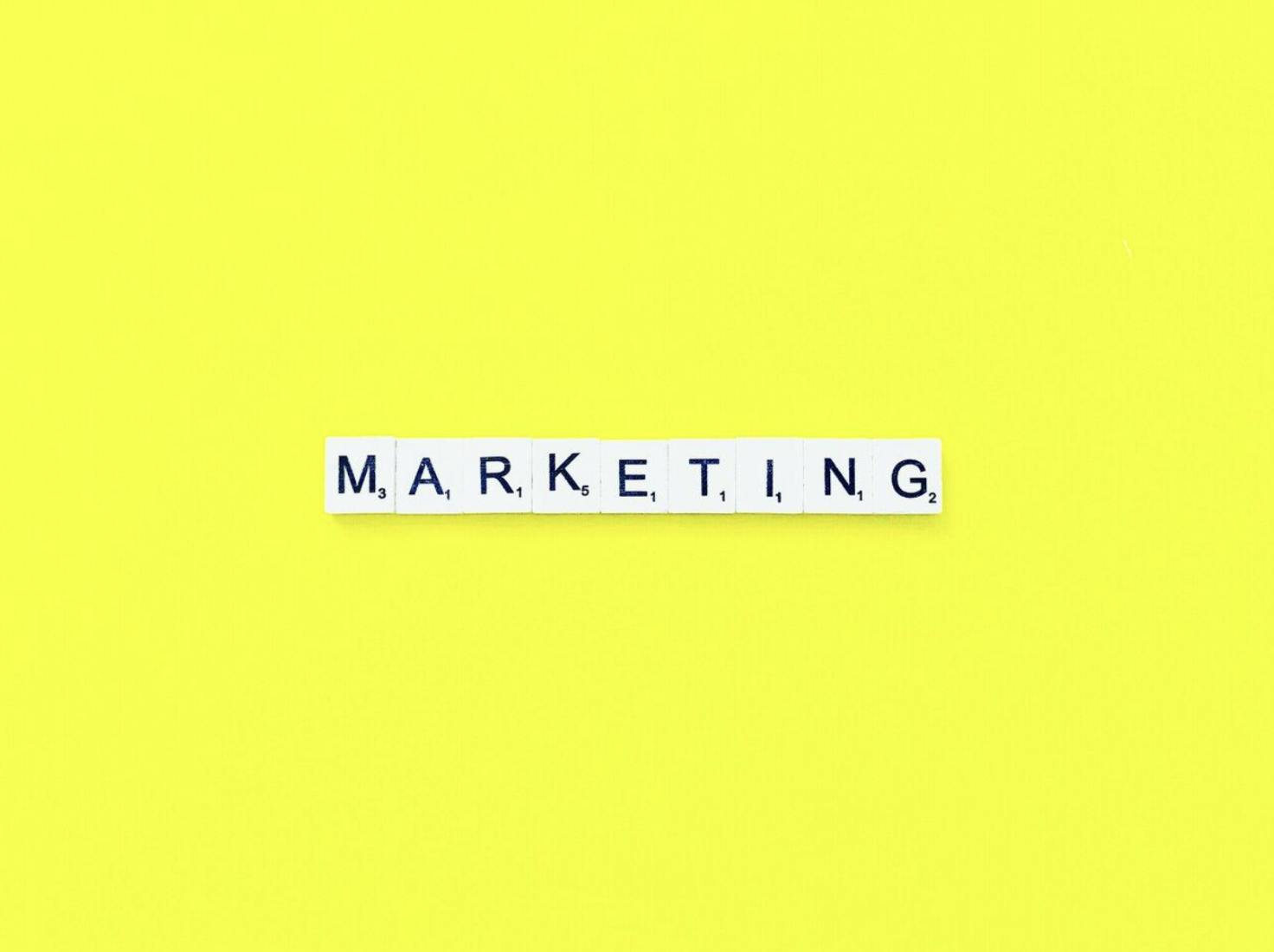 How to develop a phygital marketing strategy
If you want your business to thrive in the new digital marketplace, then it's essential for you to understand how phygital marketing works. In this article, we discuss how you can develop a successful phygital strategy to help your business reach its goals.
What is phygital marketing?
Phygital marketing is a term that refers to experiences that bring physical and digital marketing together. Phygital marketing tactics take advantage of recent advances in communication technology to create novel and exciting customer experiences.
In today's world, phygital experiences can be found all around us. For example, voice assistants such as Amazon's Alexa are used by thousands of people to activate their alarms and have access to the weather forecast. Additionally, virtually scannable menus and digital kiosks have become commonplace in many restaurants.
What does phygital marketing aim for?
The main goal of phygital marketing is to implement physical marketing strategies that are complemented by digital technology. By using solutions such as NFC tags, digital kiosks, and QR codes, one can create seamless experiences that break the line between the physical and digital worlds.
The world is going through an unprecedented digital transformation and we are more dependent on technology than ever before. However, our interest in having close and personalized physical experiences has not dwindled. Digital marketing strategies offered through a phygital medium allow us to have the best of both worlds.
Phygital marketing combines the best aspects of the digital customer experience with the most appealing characteristics of offline, real-world interactions. When appropriately implemented, this marriage between physical and digital marketing efforts results in very fluid customer journeys. 
Why should businesses adopt a phygital marketing strategy?
Phygitial strategies allow businesses to spice up marketing campaigns and shopping experiences with digital content. A phygital solution can bring customer interactions to a whole new level.
Nowadays, customer satisfaction relies heavily on immersive experiences. Companies can use phygital tactics to keep customers engaged without any physical interaction. Since customers can engage with phygital content at their own leisure, businesses can use them to offer personalized experiences.
Another major benefit of phygital marketing experiences is their capacity to provide an easy avenue for communication with the customer. For instance, retail stores can use NFC technology to bring perks of the online shopping experience, such as product recommendations, to their physical locations.
A phygital marketing strategy offers the following benefits:
Using technology to your advantage: Smartphones, NFC tags, QR codes, and other technologies can improve engagement, streamline customer journeys, and offer many other advantages.
Creating unforgettable moments: Well-executed phygital strategies can create experiences that stay with people for years on end. Customers will associate the feelings of joy and awe experienced via phygital moments with the brand.
Learning more about your target audience: A phygital strategy combines several communication channels, allowing a company to gather a vast amount of data about its customer base. By asking customers to provide feedback and write reviews, you can discover the strengths and weaknesses of your business and learn what your audience wants.
What are the benefits of phygical marketing for cities?
7 steps to develop a phygital marketing strategy
1. Do the appropriate research
The best phygital approach for a business depends on the way it normally addresses its audience. A brick-and-mortar shop's phygital tactics will be very different from those of a primarily online business.
For instance, if a company functions mainly as an e-commerce, physical experiences can be provided via pop-up stores. These short-term rental solutions can help bring an online brand experience to physical retail spaces and reach potential customers in the process. Customers can develop stronger brand loyalty with a digital business after meeting them in the real world.
On the other hand, businesses that base their operations around a physical location can use a digital strategy to enhance their real-life experiences. The right digital component may depend on the nature of a business. For example, restaurants and coffee shops can use phygital technology to display their menus, offer discounts, and handle payments.
2. Invest in NFC technology
NFC technology makes it incredibly easy to create seamless customer experiences. Near Field Communication (NFC) is a type of digital communication that uses devices capable of quickly sharing information. NFC is used in electronic identity documents, contactless payment systems, identity access tokens, and even for social networking. The majority of smartphones are manufactured with some kind of NFC functionality in mind.
Retail businesses and pop-up shops can take advantage of NFC technology to bring their phygital strategies to fruition. An NFC tag can play the role of a marketing channel, a digital payment kiosk, a source of information, and much more. The digital experience offered by NFC is only limited by the imagination of the individual who implements it.
Because many modern mobile devices have built-in NFC technology, phygital retail can make use of a device's functionality to deliver text, images, audio, and video directly to a customer. Users can use NFC to learn more about specific products, gain access to discounts and special offers, and enhance their shopping experience, all directly from their smartphones.
3. Don't neglect your social media platforms
Your social media sites should be an integral component of your phygital strategy. Having a solid social media presence has many advantages, including being closer to your customers and their opinions. Social media also offers a wealth of information about your customer base and the things that make them tick. By reviewing and analyzing this info, you can gain a clearer view of your business's strengths and weaknesses. This way, you can keep doing the things that work and iron out the ones that don't.
4. Develop an omnichannel strategy
An omnichannel strategy combines brick-and-mortar locations, social media platforms, websites, email, and mobile to create a cohesive customer experience. When all communication channels are working efficiently and together, customers gain access to a complete phygital content marketing experience.
5. Map the customer journey
The purpose of a phygital experience is to create seamless transitions between the physical and the digital worlds throughout the customer journey. To make the best out of it, you should put yourself in the shoes of the customer and navigate through the multiple steps of a successful purchase. Identify the roadblocks that keep customers from going further along their journey and devise phygital strategies to circumvent them.
What is a digital customer journey?
6. Prepare your staff to handle phygital experiences
As retail and marketing change with the times, so do the required skills of your workforce. If you implement phygital tactics into your business, you must make sure that your in-store staff is well versed in how your newly appointed digital services work.
Understanding the capabilities of the phygital features in place will allow workers to use them to complement their assignments. For instance, if a customer asks a staff member for a specific product, they can use a phygital solution to provide more in-depth info with images and video. Likewise, staff should be ready to provide assistance to any customer who is facing technical difficulties with digital products.
7. Consider implementing wearable tech
Depending on the nature of your business, you may use NFC-powered wearable technology to create engaging experiences. When implemented by hospitality services or during events, the technology can be used to easily exchange contact information and perform other activities.
NFC wearable devices are able to:
Help attendees navigate an event
Bookmark places or sessions
Allow or deny guests and personnel access to restricted areas
Enable contactless signups
Provide staff with a clear communication channel
Manage the flow of traffic, thus preventing bottlenecks
Handle secure transactions
Provide companies with metrics and analytics
Create personalized phygital experiences with MySmartJourney
MySmartJourney offers you the best tools to implement your phygital strategies. Our contactless technology is an easy, quick, and fun way of creating innovative experiences.  The MySmartJourney platform is 100% web-based. This means that users can use it from any sort of device without the need to install an app. 
With MySmartJourney, you are empowered to create unique phygital experiences without needing to learn any programming or wait long development times. The technology is read-to-deploy and can seamlessly integrate into your plans and strategies.
Read the article