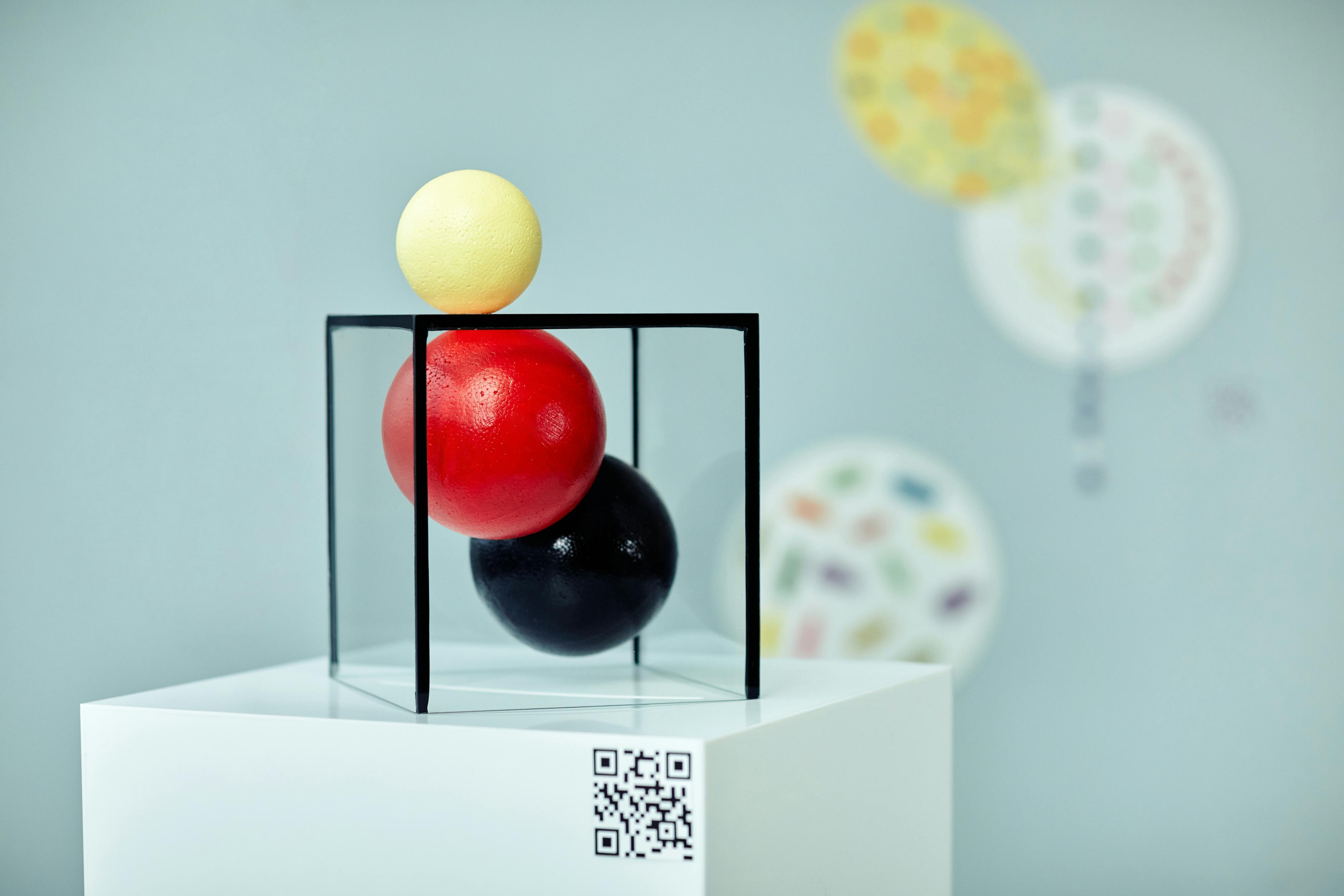 Blog
 / 
Guide to digital cultural mediation
Guide to digital cultural mediation
In the era of the digital revolution, museums and cultural sites are facing important challenges. The question is how to take advantage of technological innovation to bring the visitor into close contact with heritage. Digital cultural mediation projects are part of this approach and offer avenues for proposing interactive and attractive content to a new audience that is familiar with digital tools.
What is digital cultural mediation?
Cultural mediation consists of establishing spaces for dialogue between the participants in a cultural experience, the artists and the cultural organization. It aims to stimulate public participation in cultural life in order to encourage forms of personal and collective appropriation.
Digital cultural mediation is defined as a set of digital technologies and computer supports implemented in physical or virtual places to meet the objectives of cultural mediation. It is important to distinguish between the use of digital technology to create traditional presentation objects such as digitized guidebooks in PDF format or audio guides and forms that exploit digital technology to create an interactive interface between the user and the cultural content. 
In this second case, it is an aid to the visit. These digital mediation devices are developed through computer programming using networks and software applications such as websites, mobile applications and social networks, and different media forms (image, video, text and audio).
What are the challenges of digital cultural mediation?
The development of information and communication technology (ICT) is a major challenge for cultural institutions. Digital mediation is increasingly appreciated and used by a wide category of the public, including single people, elderly couples, young people and teenagers. Multimedia tools complement the traditional text-based narrative. This leads us to ask some fundamental questions:
How to enhance cultural content through digital devices?
How can digital technology be used to serve the visitor and the educational discourse?
What impact will digital mediation have on the visitor's experience of a museum or other cultural site?
The difference between teaching and cultural mediation
Museums and cultural sites are ideal places for learning and discovering historical and artistic heritage. Teaching through cultural visits provides useful information for learners to better understand museum collections or works of art. This is in addition to transmissions based on static documents or the intervention of a guide-lecturer to create a friendly atmosphere between the visitor and the cultural environment.
Cultural mediation aims to make the educational experience more dynamic and active by acting on emotions and feelings. Cultural mediation activities should:
Accompany the visitor throughout the learning process;
Reinforce the visitor's motivation to learn by himself;
Stimulate critical thinking;
Create a pleasure of learning;
Adapt to the various expectations of visitors.
How to implement cultural mediation in museums?
From cultural mediation to digital mediation
In order to strengthen the links between the public and the cultural space, it is important to make the visitor's journey more attractive and immersive. Static observation of a work of art or cultural heritage can lead to a form of passivity despite the presence of content written on a label or the distribution of audio guides.
Digital mediation is at the service of cultural mediation. It fully engages the visitor through interactive screens, QR codes, NFC technology and applications that engage users to explore, search, compare, feel, act and express themselves. Digital mediation practices offer an excellent opportunity to activate perceptual memory.
Digital mediation in museums
Cultural mediation devices are evolving to take advantage of technological development. They can be classified into two types:
Mobile tools that accompany visitors throughout their visit (web applications, NFC technology, etc.);
Fixed tools installed such as tactile tables, lighting devices, video projections, etc.);
Digital mediation also includes fun activities such as games to animate the visit of children or virtual logbooks to keep n unforgettable memory of the visit. There are many ways to create a new experience in a museum. The common interest is to help the public to appropriate the work, the place and to explore its history. Augmented reality (AR) is one of the most popular modern digital devices. However, there are many other effective techniques for achieving these goals.
Discover the historical context of heritage in augmented reality
AR makes it possible to restore missing elements of historical heritage and make them visible in 3D. This facilitates the understanding of the significance of physical monuments (buildings, collections of objects, works of art, archives, etc.) as well as aspects of intangible heritage (languages, ways of life, skills, beliefs, customs, etc.).
Revealing the secrets of a work of art with augmented reality
Through applications designed for digital arts, AR allows the visitor to discover a work of art in depth by focusing on its size, the identity of its characters, its artistic complexity and its symbol. It is a unique audiovisual experience that immerses the visitor in the universe of the artwork.
What kind of organizations benefit from digital cultural mediation?
Digital cultural mediation is integrated in different places and sectors of activity. It serves as a tool for social inclusion and for integrating the arts into public environments to make them more enjoyable. 
As an example, here is a list of organizations that benefit from digital cultural mediation:
Cultural institutions: libraries, cultural centres, art galleries, etc;
Museums and heritage institutions: museums, historic castles, cathedrals, archaeological sites, etc;
Schools;
And so on.
Examples of innovative digital cultural mediation tools
Many cultural venues around the world have invested in innovative digital cultural mediation tools to make their visit memorable and unique:
QR codes and NFC chips to access the content of the city of Le Mans and learn more about its historical heritage;
The "Our Territory, Our Identities" digital platform" digital platform digital platform, co-created with five school boards to showcase cultural objects and collections from the Bibliothèque et Archives nationales du Québec (BAnQ). The platform is mainly intended for teachers;
Mobile applications like the American Museum of Natural History in New York;
A 3D video game designed to make young people discover the Egyptian collections in the Royal Museum of Mariemont in Belgium;
The interactive holograms of the Museum of Illusion in Madrid;
The Escapes games of the Henri Dupuis Museum in Saint-Omer, the Mucem in Marseille or the Rijksmuseum in Amsterdam;
The Histopad used to visit the Palace of the Popes in Avignon, the Chambord castle and the Conciergerie in Paris. The tool is wonderful to project yourself into medieval life by moving the tablet in the majestic rooms of the castles;
Virtual visits of the Louvre Lens thanks to the Uby robot;
The immersive sound trail at the Château de Vaux-le-Vicomte in Maincy, Paris
The visit of the Hôtel de la Marine through the Confident connected headset with binaural sound technology, Paris;
The immersive 4D films of the Cité du Volcan on Reunion Island, a French department in the Indian Ocean;
The rediscovery of Vermeer's artistic painting The Girl with the Pearl (1665) using X-rays to reveal details of the original design of the work;
An entirely digital exhibition created by the Arab World Institute to resurrect the thousand-year-old sites of Palmyra, Aleppo (Syria) and Mosul (Iraq) and explore the history of the Middle East.
Other digital cultural mediation devices
NFC technology
Proximity communication technology allows data to be exchanged between two devices, such as an interactive kiosk and a mobile phone, using a small chip. NFC technology offers access to contactless content via an Internet connection and in complete security.
QR codes
The QR code is a type of two-dimensional barcode. It can be read on a mobile device to quickly trigger an action such as visiting a website, displaying a phone number or making a payment, among others. 
Video mapping
Video mapping is a technique that consists of projecting light onto static objects to create an optical illusion. Video projection on monuments is the best known form of video mapping.
Virtual reality 
Virtual reality is a technology that uses a dedicated headset to immerse oneself in audiovisual content in 3D and with a 360° perspective that simulates reality.
Do you have a digital cultural mediation project in mind?
MySmartJourney is a digital platform specialized in the creation of digital cultural mediation projects. We use simple and interactive technological devices to make your visitors' journey enjoyable, entertaining and useful. Our goal is to provide visitors with a memorable experience and to encourage them to revisit and share your cultural site.
Discover our other articles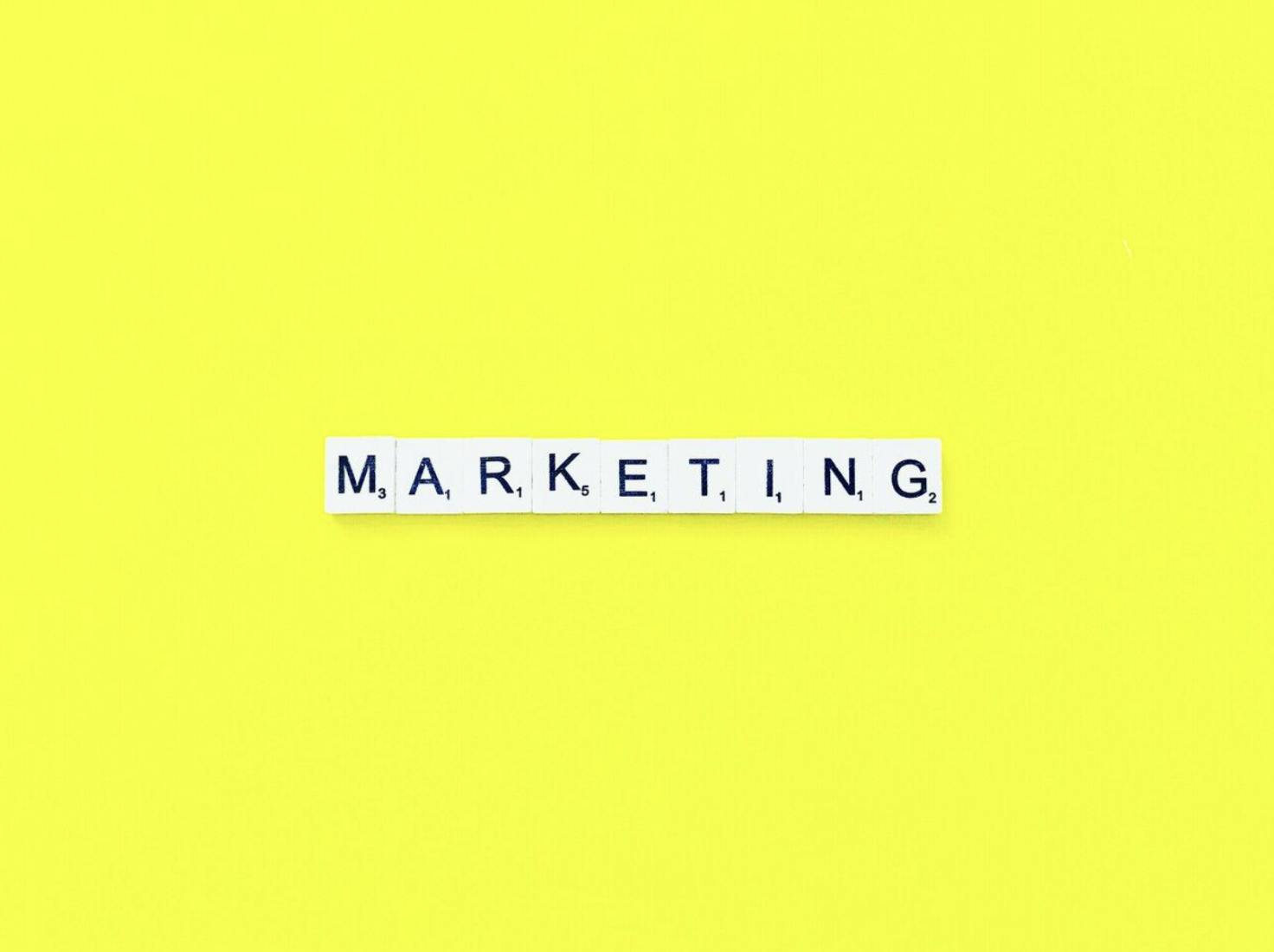 How to develop a phygital marketing strategy
If you want your business to thrive in the new digital marketplace, then it's essential for you to understand how phygital marketing works. In this article, we discuss how you can develop a successful phygital strategy to help your business reach its goals.
What is phygital marketing?
Phygital marketing is a term that refers to experiences that bring physical and digital marketing together. Phygital marketing tactics take advantage of recent advances in communication technology to create novel and exciting customer experiences.
In today's world, phygital experiences can be found all around us. For example, voice assistants such as Amazon's Alexa are used by thousands of people to activate their alarms and have access to the weather forecast. Additionally, virtually scannable menus and digital kiosks have become commonplace in many restaurants.
What does phygital marketing aim for?
The main goal of phygital marketing is to implement physical marketing strategies that are complemented by digital technology. By using solutions such as NFC tags, digital kiosks, and QR codes, one can create seamless experiences that break the line between the physical and digital worlds.
The world is going through an unprecedented digital transformation and we are more dependent on technology than ever before. However, our interest in having close and personalized physical experiences has not dwindled. Digital marketing strategies offered through a phygital medium allow us to have the best of both worlds.
Phygital marketing combines the best aspects of the digital customer experience with the most appealing characteristics of offline, real-world interactions. When appropriately implemented, this marriage between physical and digital marketing efforts results in very fluid customer journeys. 
Why should businesses adopt a phygital marketing strategy?
Phygitial strategies allow businesses to spice up marketing campaigns and shopping experiences with digital content. A phygital solution can bring customer interactions to a whole new level.
Nowadays, customer satisfaction relies heavily on immersive experiences. Companies can use phygital tactics to keep customers engaged without any physical interaction. Since customers can engage with phygital content at their own leisure, businesses can use them to offer personalized experiences.
Another major benefit of phygital marketing experiences is their capacity to provide an easy avenue for communication with the customer. For instance, retail stores can use NFC technology to bring perks of the online shopping experience, such as product recommendations, to their physical locations.
A phygital marketing strategy offers the following benefits:
Using technology to your advantage: Smartphones, NFC tags, QR codes, and other technologies can improve engagement, streamline customer journeys, and offer many other advantages.
Creating unforgettable moments: Well-executed phygital strategies can create experiences that stay with people for years on end. Customers will associate the feelings of joy and awe experienced via phygital moments with the brand.
Learning more about your target audience: A phygital strategy combines several communication channels, allowing a company to gather a vast amount of data about its customer base. By asking customers to provide feedback and write reviews, you can discover the strengths and weaknesses of your business and learn what your audience wants.
What are the benefits of phygical marketing for cities?
7 steps to develop a phygital marketing strategy
1. Do the appropriate research
The best phygital approach for a business depends on the way it normally addresses its audience. A brick-and-mortar shop's phygital tactics will be very different from those of a primarily online business.
For instance, if a company functions mainly as an e-commerce, physical experiences can be provided via pop-up stores. These short-term rental solutions can help bring an online brand experience to physical retail spaces and reach potential customers in the process. Customers can develop stronger brand loyalty with a digital business after meeting them in the real world.
On the other hand, businesses that base their operations around a physical location can use a digital strategy to enhance their real-life experiences. The right digital component may depend on the nature of a business. For example, restaurants and coffee shops can use phygital technology to display their menus, offer discounts, and handle payments.
2. Invest in NFC technology
NFC technology makes it incredibly easy to create seamless customer experiences. Near Field Communication (NFC) is a type of digital communication that uses devices capable of quickly sharing information. NFC is used in electronic identity documents, contactless payment systems, identity access tokens, and even for social networking. The majority of smartphones are manufactured with some kind of NFC functionality in mind.
Retail businesses and pop-up shops can take advantage of NFC technology to bring their phygital strategies to fruition. An NFC tag can play the role of a marketing channel, a digital payment kiosk, a source of information, and much more. The digital experience offered by NFC is only limited by the imagination of the individual who implements it.
Because many modern mobile devices have built-in NFC technology, phygital retail can make use of a device's functionality to deliver text, images, audio, and video directly to a customer. Users can use NFC to learn more about specific products, gain access to discounts and special offers, and enhance their shopping experience, all directly from their smartphones.
3. Don't neglect your social media platforms
Your social media sites should be an integral component of your phygital strategy. Having a solid social media presence has many advantages, including being closer to your customers and their opinions. Social media also offers a wealth of information about your customer base and the things that make them tick. By reviewing and analyzing this info, you can gain a clearer view of your business's strengths and weaknesses. This way, you can keep doing the things that work and iron out the ones that don't.
4. Develop an omnichannel strategy
An omnichannel strategy combines brick-and-mortar locations, social media platforms, websites, email, and mobile to create a cohesive customer experience. When all communication channels are working efficiently and together, customers gain access to a complete phygital content marketing experience.
5. Map the customer journey
The purpose of a phygital experience is to create seamless transitions between the physical and the digital worlds throughout the customer journey. To make the best out of it, you should put yourself in the shoes of the customer and navigate through the multiple steps of a successful purchase. Identify the roadblocks that keep customers from going further along their journey and devise phygital strategies to circumvent them.
What is a digital customer journey?
6. Prepare your staff to handle phygital experiences
As retail and marketing change with the times, so do the required skills of your workforce. If you implement phygital tactics into your business, you must make sure that your in-store staff is well versed in how your newly appointed digital services work.
Understanding the capabilities of the phygital features in place will allow workers to use them to complement their assignments. For instance, if a customer asks a staff member for a specific product, they can use a phygital solution to provide more in-depth info with images and video. Likewise, staff should be ready to provide assistance to any customer who is facing technical difficulties with digital products.
7. Consider implementing wearable tech
Depending on the nature of your business, you may use NFC-powered wearable technology to create engaging experiences. When implemented by hospitality services or during events, the technology can be used to easily exchange contact information and perform other activities.
NFC wearable devices are able to:
Help attendees navigate an event
Bookmark places or sessions
Allow or deny guests and personnel access to restricted areas
Enable contactless signups
Provide staff with a clear communication channel
Manage the flow of traffic, thus preventing bottlenecks
Handle secure transactions
Provide companies with metrics and analytics
Create personalized phygital experiences with MySmartJourney
MySmartJourney offers you the best tools to implement your phygital strategies. Our contactless technology is an easy, quick, and fun way of creating innovative experiences.  The MySmartJourney platform is 100% web-based. This means that users can use it from any sort of device without the need to install an app. 
With MySmartJourney, you are empowered to create unique phygital experiences without needing to learn any programming or wait long development times. The technology is read-to-deploy and can seamlessly integrate into your plans and strategies.
Read the article