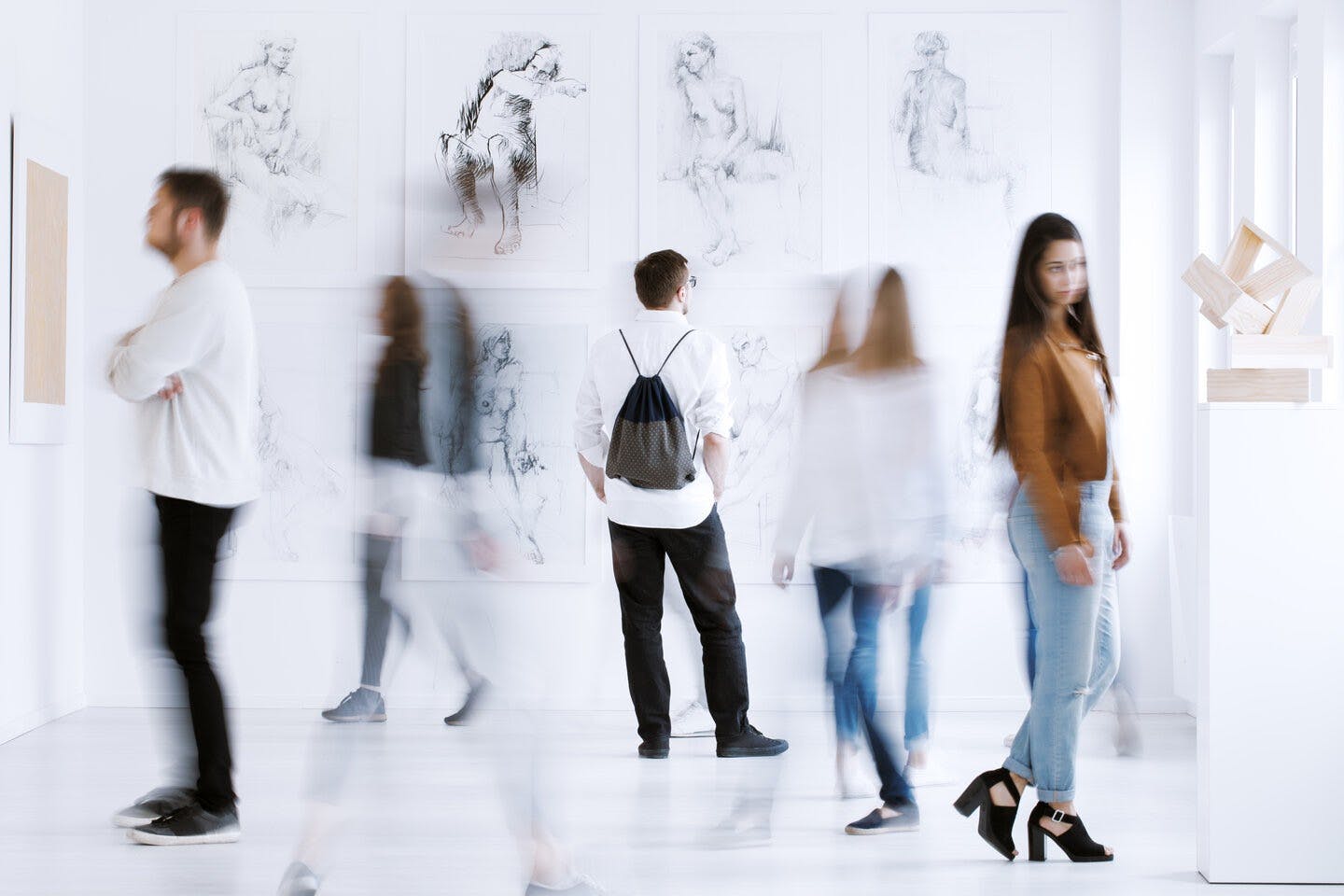 Blog
 / 
Qu'est-ce que la médiation culturelle exactement?
Qu'est-ce que la médiation culturelle exactement?
What does cultural mediation mean?
Cultural mediation in the process of connecting individuals with other cultures in a seamless and informative manner. 
We, as humans, have a wide range of connections to various cultures and societies, which are not always easy to identify and decipher within the wider context of our lives and the world. 
The social environments that we have the opportunity to be exposed to propose intriguing and exciting possibilities, but these possibilities are not always easy to grasp and understand. That is where cultural mediation comes in. Cultural mediation is the process of helping individuals fully comprehend alternative cultures through involvement and participation. 
Cultural mediation is integral in supporting people on their journey to understand other cultural norms and encourage cross cultural coherence. Different social environments create different boundaries and modes of knowledge. Cultural mediation works to bring together these concepts of cultural difference to enhance understanding and acceptance across boundaries.
What does a cultural mediator do?
Unsurprisingly, cultural mediators bring together ideas of culture and mediation in order to facilitate cultural development and cohesion. Ultimately, cultural mediators work as a source of knowledge as they convey information between two or more cultural sources with great ease and accuracy. 
In addition to creating coherence between parties, individuals and cultures, they also facilitate dispute resolution in order to promote clarity and unity. They have a deep well of knowledge and are easily able to recall information in order to explain concepts of cultural norms and differences. Moreover, they are often proficient in different languages so they can ease comprehension between different parties, individuals and cultures. 
Although cultural mediators can be real life individuals, in this 21st century setting, cultural mediation has also transferred into the digital world. Businesses and web interfaces have been developed in order to allow cultural mediation to bridge the gap between the physical and digital world. 
Cultural mediation has evolved into the digital sphere
How does Vygotsky's theory explain cultural differences?
An individual who has been influential in the world of cultural understanding and difference is Vygotsky. He devised the Vygoatskian principle to explain the concepts behind cultural mediation. 
The Vygotskyian principle emphasises the importance of tools and signs in developing our cognitive functions. According to his theory, the tools and signs that we encounter throughout society become internalized and inform the development of our everyday abilities, such as learning, problem solving and memory. This therefore means that society and culture are the mediators for our abilities. 
Vygotsky focuses on the development of children's cognition in order to best demonstrate his theory. If you think about the process of how children learn, his theory becomes easier to grasp. It can be broken down as follows:
Children begin with very little knowledge about the world around them.
As they grow, they begin to form opinions, beliefs, critical thinking and problem solving skills.
They acquire these skills by observing the world around them and asking questions.
These observations and answers are internalized and eventually form a child's understanding of the world around him, and enhances a plethora of their abilities. 
Vygotsky's theory highlights the importance of mediators in developing understanding in children, which can also be translated into the importance of understanding across cultures within adults. Although adults are fully competent in understanding their own cultural beliefs and systems, they are not so competent in others. 
Therefore, a similar process is at work in cultural mediation amongst adults. Adults observe other cultures and internalize behaviours and modes of thinking that align with these differing cultures. 
Art and cultural mediation
Cultural mediation's interaction with art is an important one, as it allows for an exchange of meaning and significance within artwork, which makes it more accessible to a wider group of people. Art is an extremely creative medium, and cultural mediation allows this creativity to thrive as it promotes an exchange in knowledge and exploration of works of art. 
Although a comprehensive understanding of the culture and context that surrounds a piece of work is not required to appreciate the content of the piece, it can help to enhance your experience of the art. Whether you have a particular interest in a specific piece of art, or a broader interest in the world of art, cultural mediation can help you understand as much as possible in order to get the most out of it. 
Art and cultural mediation go hand in hand.
Why is cultural mediation important for museums?
As highlighted, an in-depth knowledge of art, including a well rounded and comprehensive breakdown of the cultural background of pieces is integral in order to compose an all encompassing understanding of the art. 
That need for substantial background knowledge translates into a necessity for cultural mediation within museums in order to ensure visitors are provided with everything they need in order to enjoy their visit as much as possible.
1. Helps you connect with visitors
Hiring cultural mediators will inevitably improve your connection to visitors as it creates a more personal experience for them as they make their way through the museum. 
As much as museums are brilliant sources for individuals to feel cultured as they slowly build knowledge and understanding on a plethora of different things, the inherent set up of a museum can often prove to be dreary and in some cases overwhelming. 
Since there is so much information available within a museum, it is easy to get lost in it all, which can sometimes counteract everything that you are meant to be enjoying. Integrating cultural mediators throughout the museum can help to mitigate this. If visitors find it difficult to concentrate, understand or fully appreciate what is in front of them, mediators can step in and offer to help.
2. Provides fast answers
Implementing cultural mediation technology or in person cultural mediators allows your visitors easy and instantaneous access to resources. The ability to quickly answer the questions of your visitors is integral in maintaining maximum engagement. 
3. Opportunity to create unique experiences
Cultural mediation comes in many different forms. From digitally interactive information points, to cultural mediator led workshops, there are an endless number of ways to provide information.
Understanding your target market and specifying your methods of cultural mediation will help your museum maintain maximum interest from your guests. For example, if the museum caters to children, you could create a digital game that visitors participate in throughout their journey around the museum. 
Each attraction has an accompanying digital feature that lets you learn more about the attraction and earn some points. If you have a more sophisticated target audience, maybe introduce some lectures throughout the day to provide even more background knowledge to your exhibit. 
There are a multitude of ways that you can incorporate cultural mediation into your museum. Any way that you can develop and expand an individual's understanding of your exhibition is a form of cultural mediation, so feel free to be creative and ensure it caters to your visitors.
4. Makes it more accessible 
The format of a traditional museum isn't necessarily accessible to all. However, by implementing cultural mediation practices you can ensure your museum is able to reach as many people as possible.
As mentioned, there are different forms of cultural mediation so you can provide access to your expertise and knowledge surrounding your museum and its exhibits in the digital sphere. This can then be utilized by those unable to physically visit your museum, whilst still providing them with a gateway to understanding more about the pieces they are interested in. 
Découvrez nos autres articles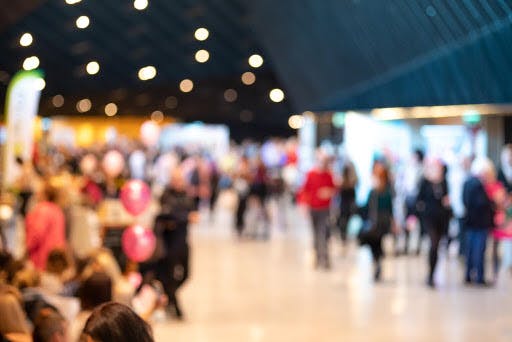 Pourquoi utiliser des microsites pour vos événements?
Qu'est-ce qu'un microsite?
Un microsite est un site qui existe en dehors du site Web principal d'une entreprise. Il sert d'extension au site Web d'origine, bien qu'il ait souvent des fonctionnalités autonomes qui le différencient du site Web principal.
Un microsite peut fonctionner soit comme un site Web indépendant ou à travers un groupe de sites Web et est souvent temporaire. Ils sont utilisés comme outils de marketing, car ils sont souvent centrés sur un contenu de marque spécifique.
Les microsites se présentent sous différentes formes, telles que des blogs, des infographies ou des expériences interactives. Leur objectif ultime est de rehausser la campagne marketing d'un produit ou d'un événement d'entreprise.
À quoi sert un microsite?
L'objectif principal d'un microsite est d'ajouter de la valeur à la stratégie marketing d'une entreprise. La création d'une zone virtuelle en dehors du site Web principal permet d'augmenter la visibilité d'une marque ou d'une campagne événementielle spécifique.
Les microsites sont une tactique efficace de promotion et de marketing, car ils permettent aux créateurs de sortir des sentiers battus et de tirer parti de stratégies non conventionnelles. Un microsite n'est pas soumis aux contraintes d'un site Web principal, ce qui lui permet d'être plus expérimental avec son contenu et sa présentation.
En plus de démontrer une innovation créative, les microsites impactent positivement l'image d'une entreprise, d'une marque ou d'un événement. Puisqu'ils occupent plus d'espace Web, ils ont la capacité de rejoindre un public beaucoup plus large.
Bien que son contenu, sa forme et son apparence bénéficient d'une plus grande liberté, ils sont toujours intimement liés à la page Web initiale. Un microsite ajoute une couche novatrice à un site Web d'entreprise déjà établi.
Quelle est la différence entre un microsite et un site Web?
Comme les microsites nécessitent leur propre URL, les individus ont parfois du mal à voir comment ils diffèrent d'un site Web classique. Il n'y a pas beaucoup de différences techniques entre les microsites et les sites Web, la principale différence est leur objectif!
Un site Web est la plaque tournante d'une entreprise. Il s'agit de la principale source virtuelle et en ligne de toutes les informations sur l'entreprise, marque ou événement. Il doit adhérer à un ensemble de règles non écrites afin de s'assurer qu'il remplit son rôle avec succès. Par exemple, un site Web doit être facilement accessible, car il s'agit de la porte d'entrée permettant aux clients de trouver des informations.
Un microsite, en revanche, n'est pas le premier point de contact pour vos clients. Ces sites ont généralement un but très précis et ne comportent pas la même quantité d'informations qu'un site Web.
Malgré cela, les microsites ont une fonction importante à remplir: ils aident la marque ou l'entreprise à rejoindre plus de personnes ou à atteindre un groupe cible spécifique. Cette expérience ciblée garantit que les microsites sont capables de transmettre des informations personnalisées et spécifiques qui peuvent être perdues dans le paysage plus large d'un site Web.
Quel est un exemple de microsite?
Il existe de nombreux exemples de microsites disponibles sur Internet, car ils sont utilisés par différentes marques et entreprises. L'un des microsites les plus impressionnants est celui créé par la marque Chanel.
Chanel a lancé un microsite en 2012 qui a fourni une excellente occasion d'examiner le fonctionnement d'un microsite. Le microsite de Chanel s'intitulait Inside Chanel et contenait des informations sur l'historique et la création de la marque.
Le microsite était un moyen amusant et interactif pour les fans d'en savoir plus sur la marque, tout en permettant à Chanel d'attirer plus de gens en suscitant un intérêt pour l'entreprise elle-même.
Comme toutes les informations techniques telles que les informations sur les produits, les informations d'entreprise et la politique de livraison étaient incluses sur le site principal, Chanel avait la liberté de créer une expérience unique sur son microsite. Inside Chanel a offert aux particuliers un regard plus intime sur le fonctionnement interne de la marque.
Principaux avantages des microsites pour vos événements
Maintenant que vous savez ce qu'est un microsite, il est temps d'explorer ses nombreux avantages. La stratégie pour créer des microsites d'événements spécifiques est une démarche marketing intelligente. Les microsites d'événements offrent une gamme d'avantages allant de la personnalisation à la gestion et la planification d'événements.
Voici quelques-uns des principaux avantages de l'utilisation de microsites pour vos événements:
Branding événementiel
Les événements sont un domaine d'activité spécifique qui bénéficie grandement des microsites. Comme ils ne sont pas limités aux techniques de branding et de marketing utilisées par l'entreprise dans son ensemble, les microsites d'événements peuvent créer un branding d'événements spécifiques et uniques.
Ils aident à créer un intérêt et une reconnaissance pour les événements au fur et à mesure qu'ils sont établis, et ce à la fois à l'intérieur et à l'extérieur de la marque ou de l'entreprise. Les microsites d'événements peuvent grandement contribuer aux stratégies de marketing utilisées. 
Les entreprises doivent saisir les opportunités offertes par les microsites, car ils leur donnent la liberté de changer temporairement leur marque et de s'assurer qu'ils s'adressent à un groupe ou à un segment de marché spécifique.
Facile à installer
La création d'un microsite est extrêmement simple, car elle ne nécessite pas le même niveau d'informations, de pages de destination alternatives et d'esthétique qu'un site Web.
L'avantage des microsites est qu'ils sont très faciles à créer. Les événements se produisent généralement une seule fois, donc les microsites à courte durée de vie sont une excellente tactique de marketing. Un microsite peut être conçu rapidement pour commercialiser un seul événement, et supprimé une fois l'événement terminé.
De plus, si les événements ont lieu chaque année, le microsite peut être mis en ligne quand il le faut et constamment mis à jour avec de nouvelles informations de marque et des informations spécifiques à l'événement. Cela permet de conserver l'identité de base de l'événement tout en faisant les changements nécessaires.
Optimisation des moteurs de recherche
La création de microsites dans le seul but d'améliorer votre référencement n'est pas une tactique efficace, mais si vous créez déjà un microsite pour compléter votre site Web, vous devez absolument profiter de cette opportunité pour améliorer votre optimisation de moteur de recherche.
L'utilisation de mots-clés et l'inclusion de backlinks aideront à générer du trafic vers votre site Web principal. Si votre microsite est ciblé et professionnel, inclure des tactiques de référencement améliorera inévitablement votre classement dans les résultats de recherche.
Contenu ciblé
Lors de la création d'un microsite, vous avez généralement un public cible en tête. Bien que la marque ou l'entreprise puisse avoir un public cible plus large, les microsites permettent de se concentrer sur des sous-groupes pour des événements spécifiques.
Tirer parti d'un microsite pour votre événement vous permet de vous éloigner du contenu plus généralisé et de créer du contenu plus ciblé, ce qui résulte en la création d'une expérience personnalisée pour les utilisateurs.
Coût
Le coût de mise en place d'un microsite est l'un des avantages les plus intéressants. Un microsite ne nécessite pas de gros investissements et les revenus qu'il rapporte valent l'investissement initial. De plus, les logiciels de suivi des données qui peuvent être virtuellement installés sur des microsites permettent à l'équipe marketing de surveiller les ventes et l'intérêt des événements.
En fin de compte, les microsites sont là pour que vous puissiez les utiliser comme vous le souhaitez. Ils sont l'occasion d'offrir aux clients une expérience unique qu'ils ne pourraient pas obtenir sur votre site Web principal. Assurez-vous de saisir cette opportunité pour créer un site personnalisé qui plaira à votre public cible.
Lire l'article