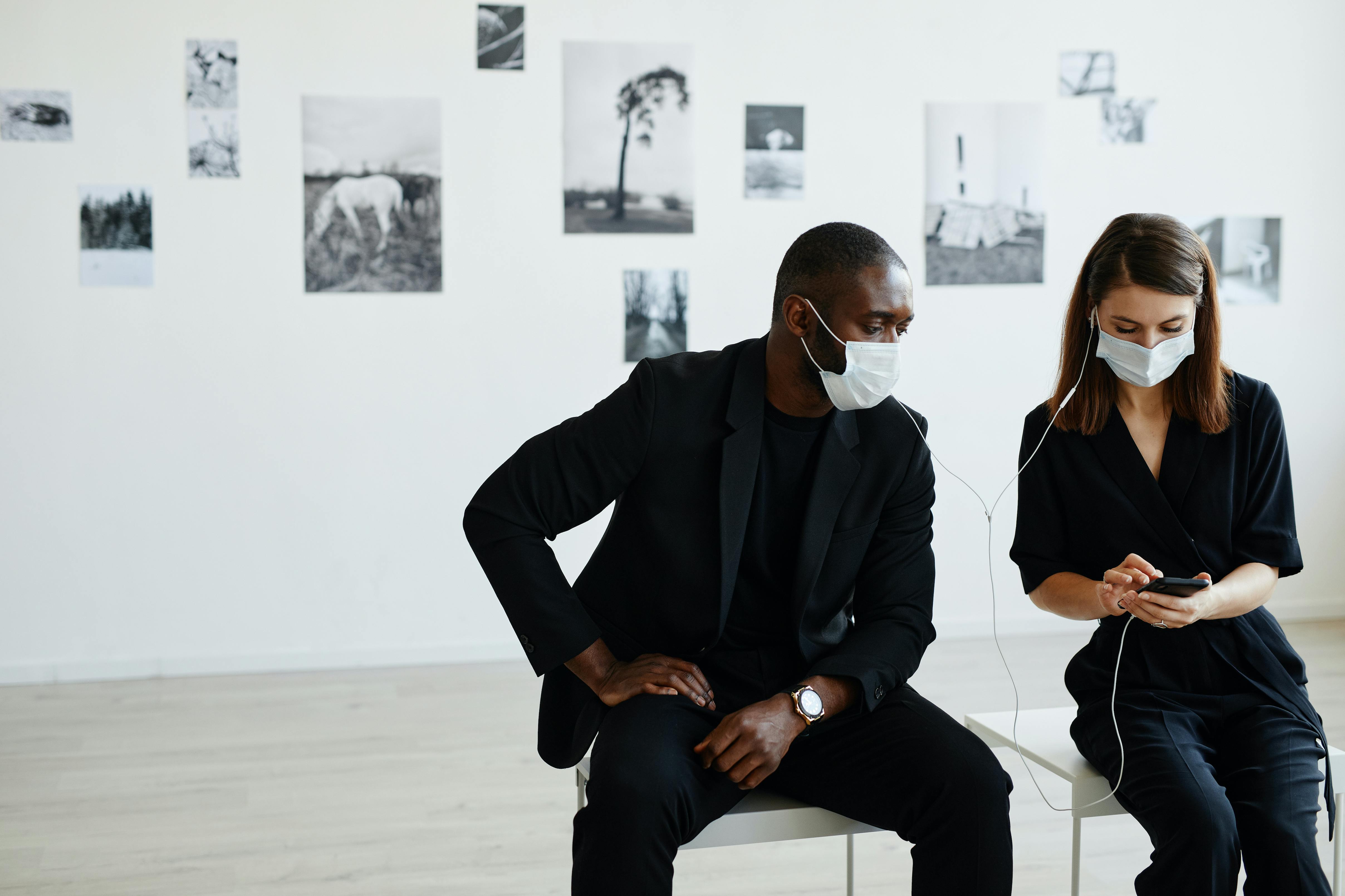 Blog
 / 
7 Secrets to creating the perfect audio tour
7 Secrets to creating the perfect audio tour
Exploring new towns or cities, museums or attractions is an exciting activity for many, which gives insight into a wide range of interests. From history to modern day innovations, there is always something to learn about everything. However, the traditional guided tour can get monotonous and frankly quite boring. 
Therefore, it is increasingly important for companies who are offering such tours to provide alternative options to the traditional tour that many find difficult to engage with. One of the easiest ways in which businesses can offer alternatives is to implement audio tours as a substitute to a guided tour. 
An audio tour is preferred by many due to the less rigid format of a tour that it provides. In order to help you introduce audio tours, we have created a guide on all you need to know about audio tours. 
What is an audio tour? 
An audio tour or an audio guide is a tour that is primarily led by auditory tools. The main difference between an audio tour and a guided tour is the fact that there is no tour guide per se, the audio that you are listening to is your tour guide. 
In place of a regular in-person tour guide, an audio tour consists of pre-recorded information that is loaded onto a device and given out for people to listen to individually. This allows visitors to go around at their own pace and take things in a leisurely manner, which is preferred by many. 
However, it is important to understand that audio tours do not have to be limited to spoken word. In fact, audio tours can create an immersive experience, especially if used in conjunction with other technological advancements that can be used for tours. Even without these additional aids that you can use, you can include music and dramatics within your audio tour to make it more fun and exciting for those using it and listening to the tour. 
How do audio tours work?
Fully understanding how an audio tour works will help you when and if you are planning on including an audio tour as an option in replacement of a guided tour. The first step in getting the audio tour ball rolling is to record the audio. Depending on your format, this can be done by a single person or you can hire different people for different functions in your tour. 
Once the audio is recorded, you then need to upload them to the device that you have chosen to use. You then have options on how you want to implement your studio tour within your exhibits or attractions. Whilst some companies choose to simply have their customers click on the relevant button for the relevant information, others are more advanced and the device can identify the location and play the relevant information or some choose to leverage QR codes, which allows visitors to use their phone to gain access to the information. 
There are different options in how an audio tour works and functions, which gives you options as to how you would like to administer your audio tours. It is wise to assess your target audience in order to determine what mode of audio tour will be perceived best by visitors. 
7 tips to create the perfect audio tour
Now that you know exactly what an audio tour is and how it works, we are here to provide you with some top tips to ensure you can create the perfect audio tour for your audience. If you think your visitors will benefit from an audio tour, here is how you can create the perfect experience for them. 
1. Keep it short 
The first tip is actually quite a simple one, which will limit the amount of work that you have to do. We recommend keeping each clip at one minute or less. This is because if you start including morsels of information that last anything more than a minute, you will fall into the same problem you encounter with in-person tours when it becomes monotonous.
By committing to smaller bite size pieces of information, you will be able to get all the key information over to your visitors, without boring them. It will also allow them to take in the sights of the landmarks or exhibition without having a constant stream of dull information being fed into their ears. 
2. Use different voices 
Using different and unique voices is a great way to engage listeners. We have all had those experiences, maybe in a classroom, or in your weekly meeting, with people whose voices drone on and on and put you to sleep. That is exactly what you want to avoid in your audio tours. 
Therefore, when you begin the recording process, we recommend testing out a few different voice actors until you find one that you feel is interesting and engaging. On top of that, do not feel as though you have to limit yourselves to just one voice. Using multiple different people to narrate a story brings it to life and encourages people to pay attention. So, if it is in your budget, see if you can hire multiple interesting voice narrators, if not, ensure the one you use has a fun and unique voice. 
3. Create interesting content 
The content of an audio tour is the most important aspect. If you have bad content, you have a bad audio tour, it's as simple as that. It is a bad idea to simply recite names, dates and historical facts. Although these are important and integral to include in the tour, they should not make up the entirety of the tour. 
Instead, create somewhat of a story, with an interesting and inclusive narrative that will get everyone interested in the facts and history. If you are having a hard time generating content, we suggest looking elsewhere and gaining inspiration from places such as blogs and social media to see what it is that people are interested in and then incorporate those ideas and themes into your tour.  
4. Multiple languages 
It is important to remember that most of the time, when there are audio tours available, they are for significant landmarks or museums, which are prominent tourist attractions. That therefore means that the people who are going to want to be using the tours are not all going to speak the same language. 
You need to accommodate for these circumstances in order to ensure you are creating an inclusive experience and no one is left behind. So, when you are planning on recording your voice-overs and when you are looking for voice actors, you should look for actors in a range of different languages.
Of course, it is illogical and impractical to think that you can cover and translate your tour in every single language to accommodate every single person that might possibly walk through your doors. A great way to know what languages you should cover is to assess your target audience. If you know from what country people who visit are from, you can prioritize translation into those languages first. 
5. Leverage feedback 
Whilst we are on the subject of target audiences, you should take advantage of the opinions of your target audience as that is what matters most at the end of the day. If you have previously run in-person guided tours, gather feedback from them and use them to better your audio tours. 
If visitors have singled out things that they think are particularly good or highlighted parts of the tour that they find boring, use that information to adapt your audio tours. You should also gather more general feedback on the kinds of things they were expecting from your attraction and the information they were hoping you were going to provide. 
Collating all this information and feedback will put you in a better position when you begin writing the script for your audio tour as it will ensure that the content you are creating reflects what your customers want to hear and learn. 
6. Record in a quiet place 
The recording process is almost as integral as the content, because no matter how good the content is, it does not matter if you can't hear it. You might have created the best audio tour ever, but if it does not sound good, no one will ever know. The best way to achieve a good, natural sound is to record in a quiet place. 
Although a professional recording studio might not necessarily be in your budget, you really do not need one. All you need is a quiet room with no background noise and a room with a high-quality microphone. This will allow you to create the illusion of a recording studio without the huge price tag.
7. Use mobile phones 
Getting visitors to use mobile phones to access audio tours is probably the best, easiest and safest way in which you can run your audio tour. Not only is it convenient, because in today's digital age, practically everyone has access to a smartphone, it is also cheaper and more convenient as it means that you don't have to invest in expensive high-end auditory gear for your visitors to potentially lose or break. 
Companies such as My Smart Journey can help you implement this method of audio tour throughout your city or exhibit. We use QR code technology to create immersive experiences that people love! The concept is simple: at each main attraction, or anywhere where you want customers to be able to access a certain part of your audio tour, you place a QR code. Customers then use their phone to scan the QR code and gain access to that specific part of the tour. 
You can also have more fun with it and make it more interesting with the My Smart Journey platform. Our platform includes an easy-to-install process, which means that you can experiment with the kinds of things you include in your tours. You should take advantage of this and create more specialized experiences. 
For example, if there are parts of the tour that would particularly interest kids, create a game that they can play and link it to a QR code. Alternatively, if you have the opportunity, you could also create VR experiences and immerse your visitors into a new time and place through the simple scanning of a QR code. 
Ultimately, getting visitors and customers to use mobile phones is the best way to run an audio tour, especially in the wake of the pandemic. It is a far cleaner and more hygienic practice as there is no transferral of germs through devices. It is also convenient as it means that visitors are responsible for their own device, meaning you will not lose equipment or have to deal with damaged audio devices. Moreover, and most importantly, it opens up the door to greater opportunities in the types of experiences you can offer as you will not be limited to audio only. 
Discover our other articles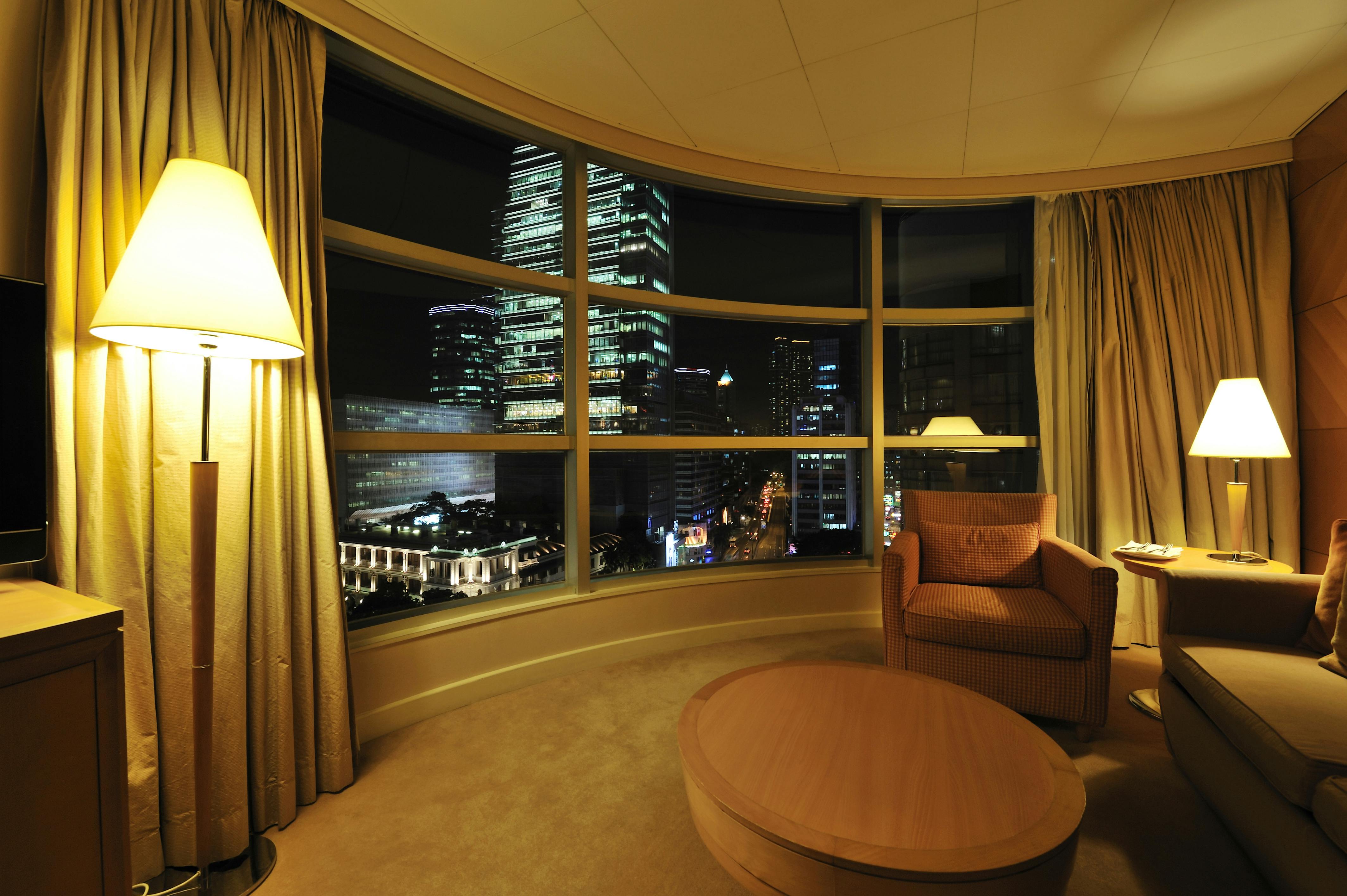 9 ways to modernize your hotel
What is hotel modernization? 
Hotel modernization means adapting the hotel experience to be comfortable and functional for the needs of tomorrow. Restyling the way things are run to cater to the changing demographics is key to be on the vanguard of the hotel business.
Nowadays no business or industry is safe from becoming a memory, trampled by the wheels of new technological advances just around the corner. Video rental stores and malls were huge some years back and now they have been replaced by streaming and e-commerce platforms. Airbnb has been giving the hotel industry a run for its money for quite some time now. Rather than wait and see what happens, it is better to take some steps towards modernization and win this technological arms race!
How do you modernize a hotel?
Eco-friendly innovative ideas for hotels 
With the Sustainable Hospitality Alliance estimating that the hotel industry will have to reduce its carbon emissions by 66% per room by 2030 (source) and more people switching to eco-friendly lifestyles, it's only normal for hotels to consider going green.
A great way to improve the look of your hotel and save on resources is to compost food waste and use it to grow green spaces in and around your hotel. Science has proven that plants create more relaxing indoor environments and they add life to otherwise gray areas.
Unused outdoor spaces can also be repurposed into small orchards to charm customers with an interesting view and some natural treats. If dealing with fruit or vegetable-bearing plants sounds too daunting, you can also consider planting flowers.
Color-code a memorable experience
From the robe to the slippers and the sheets to the towels. Even if white is always the go-to solution for a clean and inviting mood, interior design will work wonders. Do you have a color palette? Are your decorations leaning towards a formal or a more casual style? Details like this may be easy to miss, but they will make a difference in the back of your guests' minds. A harmonious room will lead to a cozier hotel stay.
Is there art in the room? If you're at a tourist destination, you may want to portray your area's cultural and natural landmarks in your decorations to entice hotel guests who come looking for a memorable experience. Adding QR codes in hotel rooms and in the different spaces of your hotel will also allow you to offer customers a wealth of information.
Integrate NFC technology
Enrich the guest experience, go paperless, and create a modern luxury hotel feel with NFC technology. Near Field Communications uses short-range wireless technology to allow pieces of equipment called "tags" to send and receive information. This may sound complicated, but if you've ever used a contactless payment app on your phone, you already understand how it works!
NFC allows hotel guests to receive information on demand, without delays or the need for a printed document. As soon as someone scans a code, they receive the information they need. You can also personalize fun and unique experiences as well as self-guided tours.
Tour builder for hotel establishments and traveler services
Provide good Wi-Fi
This one is pretty straightforward. Hotel guests want their room to be their home away from home, and in the modern age, accessible and reliable Wi-Fi is part of feeling at home. 
Wi-Fi is a really powerful tool which allows hotel guests to check in and out, get their plane tickets and look at the weather forecast. 
It allows hotel staff to stay connected and help each other. It keeps the kids entertained while mom and dad unpack and plan the activities for the day. You're most probably using it right now to read these words. A good Wi-Fi connection keeps people closer to their loved ones and their personal projects. You want customers to take pictures in your hotel and share their Instagram stories, so that all their friends can see your hotel in all its splendor. Don't underestimate the power of word-of-mouth!
Empower hotel staff to improve the guest experience
Imagine arriving at your hotel, opening your bag, and noticing your phone charger is four time zones away. Wouldn't you be relieved to learn that a clever hotel manager thought to keep phone chargers at the front desk?
Small, useful gadgets such as phone chargers and adapters will allow hotel staff to immediately solve issues that may be hindering the guest experience. Many first-timers to your area may not know power outlets are different from those back home. Taking it one step further, some may not have prepared for a rainy or hot day. Items like the following will be useful to have around for guests to use or borrow:
Phone chargers
Power outlet adapters
Umbrellas
Parasols
Hand fans
Sun lotion
Band-Aids
Colored pencils/crayons
Diapers
Earplugs
Stop and smell the roses (and the breakfast buffet!)
Never underestimate the effect good smell can have on customer experience. Let hotel guests wake up and go to the common areas to discover the sweet fragrance of a feast ready for the taking. Add organic and locally grown foods as a value proposition to modern sensibilities. 
Consider that many young people take more pictures of their food during their holidays than they do of statues and landscapes. They say the way to a man's heart is through his stomach, and a nice breakfast buffet will let you conquer those hearts every morning.
Adding scented candles to your hotel will help create an inviting, relaxed mood. Just imagine someone coming in through the front door one rainy day and suddenly experiencing the sweet aroma as they approach the front desk. If you have already considered investing in flowers, they will lend their aroma alongside their beauty.
Comfortable and functional coworking spaces 
Business travelers and digital nomads will appreciate this very much. A somewhat barren area of your hotel can be upgraded to provide a comfortable guest experience for those interested in working during their hotel stay. A coworking hub may become a center to make connections not only between hotel guests but also between them and the locals they've come to work with. This is important because locals who bring business travelers to town are inadvertently improving your business.
Supplying some office equipment is a good way to add a functional flair to any business traveler's temporary office. Don't forget the usefulness of NFC technology for letting people know how to use any piece of equipment and any office ground rules.
Loyalty programs for business travelers and other frequent guests
Maybe Bob from two towns over has some business in town every month. Why not offer him a discount or perk to make him feel more welcome? Maybe a hotel room upgrade in case he wants to bring the wife and kids for the weekend. 
There are many reasons why people need to travel somewhere periodically. While business travelers have meetings to attend, other hotel guests could be there because it's the annual gathering of their fandom, or perhaps a music festival is happening close by. Keeping these customers in mind and creating incentives to choose your hotel over any other is a great way to grow your customer base.
Take the hotel experience beyond the hotel stay
The hotel industry goes hand in hand with all kinds of industries like restaurants, cultural venues, and many others. Partnering with places in your area is a great way to give customers the most memorable experience.
Hotel guests need to go to and from the airport, that's a given. Wouldn't their experience be substantially improved if their hotel could help them with transportation? You can make travelers feel like real V.I.P.s if you help them deal with the trials and tribulations of moving around your area. It may be a good idea to partner up with a local mobility service provider.
Once the whole hassle of transportation has been dealt with, maybe your guests want to book restaurant reservations or find out where to experience local art and culture. If you make this easier for them, you might just win their heart! You can use NFC technology to give hotel guests a list of places to explore around town. Why keep flyers around the front desk if you can send that information directly to their phones in just a few clicks?
Ready to digitize your hotel? 
Change the way your customers think about the hotel stay by adding technological advances such as NFC. MySmartJourney provides you with the tools to create a streamlined, personalized hotel experience. Build tours of your premises and create new fun and unique experiences. 
MySmartJourney's platform is used by museums, art galleries, historical sites, hotel establishments and other businesses in order to deliver to their customers all the information they may need or want. By adding this technology to your business, you will guarantee hotel guests access to a modern, memorable experience.
Read the article