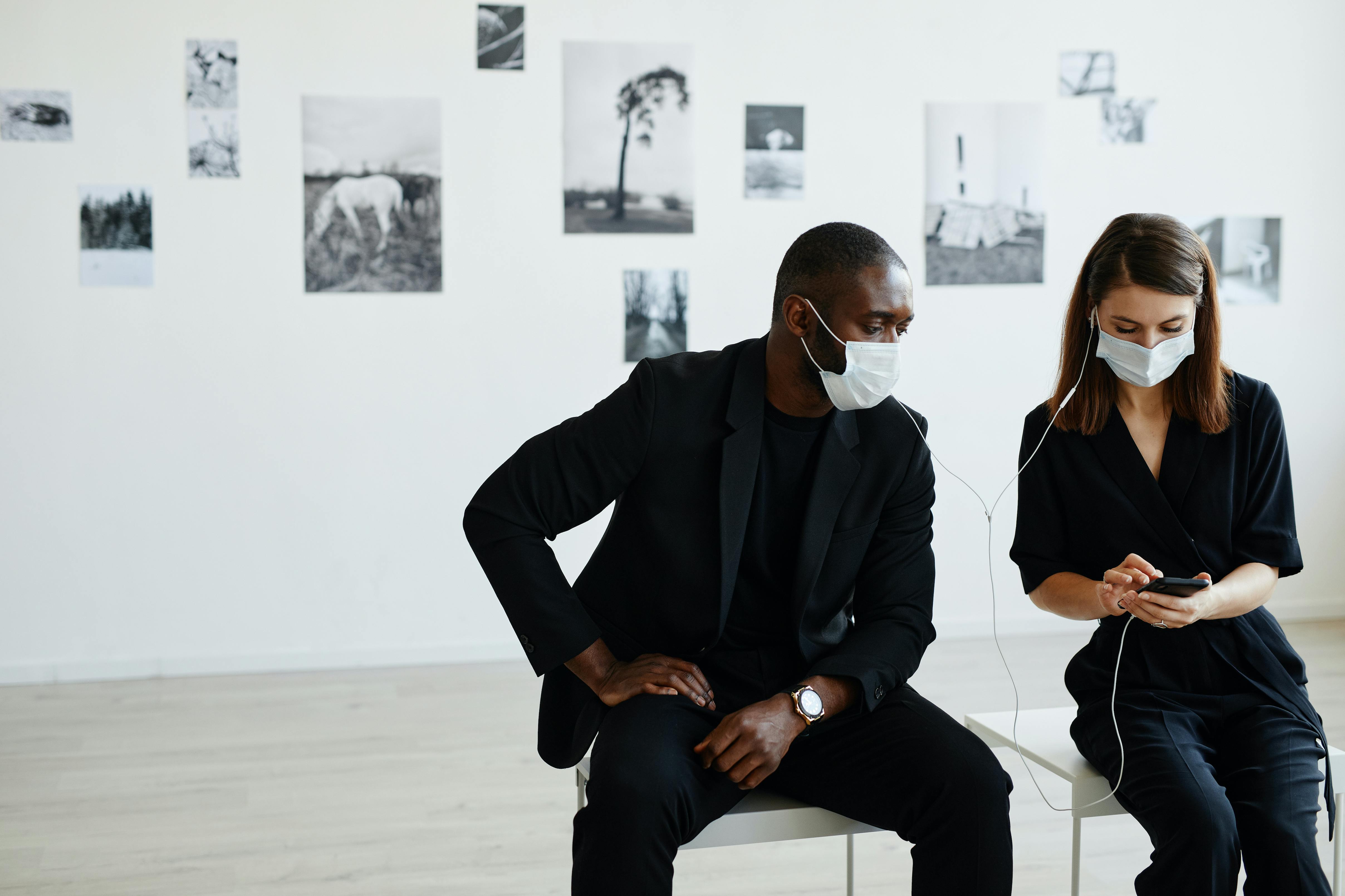 Blog
 / 
7 Secrets to creating the perfect audio tour
7 Secrets to creating the perfect audio tour
Exploring new towns or cities, museums or attractions is an exciting activity for many, which gives insight into a wide range of interests. From history to modern day innovations, there is always something to learn about everything. However, the traditional guided tour can get monotonous and frankly quite boring. 
Therefore, it is increasingly important for companies who are offering such tours to provide alternative options to the traditional tour that many find difficult to engage with. One of the easiest ways in which businesses can offer alternatives is to implement audio tours as a substitute to a guided tour. 
An audio tour is preferred by many due to the less rigid format of a tour that it provides. In order to help you introduce audio tours, we have created a guide on all you need to know about audio tours. 
What is an audio tour? 
An audio tour or an audio guide is a tour that is primarily led by auditory tools. The main difference between an audio tour and a guided tour is the fact that there is no tour guide per se, the audio that you are listening to is your tour guide. 
In place of a regular in-person tour guide, an audio tour consists of pre-recorded information that is loaded onto a device and given out for people to listen to individually. This allows visitors to go around at their own pace and take things in a leisurely manner, which is preferred by many. 
However, it is important to understand that audio tours do not have to be limited to spoken word. In fact, audio tours can create an immersive experience, especially if used in conjunction with other technological advancements that can be used for tours. Even without these additional aids that you can use, you can include music and dramatics within your audio tour to make it more fun and exciting for those using it and listening to the tour. 
How do audio tours work?
Fully understanding how an audio tour works will help you when and if you are planning on including an audio tour as an option in replacement of a guided tour. The first step in getting the audio tour ball rolling is to record the audio. Depending on your format, this can be done by a single person or you can hire different people for different functions in your tour. 
Once the audio is recorded, you then need to upload them to the device that you have chosen to use. You then have options on how you want to implement your studio tour within your exhibits or attractions. Whilst some companies choose to simply have their customers click on the relevant button for the relevant information, others are more advanced and the device can identify the location and play the relevant information or some choose to leverage QR codes, which allows visitors to use their phone to gain access to the information. 
There are different options in how an audio tour works and functions, which gives you options as to how you would like to administer your audio tours. It is wise to assess your target audience in order to determine what mode of audio tour will be perceived best by visitors. 
7 tips to create the perfect audio tour
Now that you know exactly what an audio tour is and how it works, we are here to provide you with some top tips to ensure you can create the perfect audio tour for your audience. If you think your visitors will benefit from an audio tour, here is how you can create the perfect experience for them. 
1. Keep it short 
The first tip is actually quite a simple one, which will limit the amount of work that you have to do. We recommend keeping each clip at one minute or less. This is because if you start including morsels of information that last anything more than a minute, you will fall into the same problem you encounter with in-person tours when it becomes monotonous.
By committing to smaller bite size pieces of information, you will be able to get all the key information over to your visitors, without boring them. It will also allow them to take in the sights of the landmarks or exhibition without having a constant stream of dull information being fed into their ears. 
2. Use different voices 
Using different and unique voices is a great way to engage listeners. We have all had those experiences, maybe in a classroom, or in your weekly meeting, with people whose voices drone on and on and put you to sleep. That is exactly what you want to avoid in your audio tours. 
Therefore, when you begin the recording process, we recommend testing out a few different voice actors until you find one that you feel is interesting and engaging. On top of that, do not feel as though you have to limit yourselves to just one voice. Using multiple different people to narrate a story brings it to life and encourages people to pay attention. So, if it is in your budget, see if you can hire multiple interesting voice narrators, if not, ensure the one you use has a fun and unique voice. 
3. Create interesting content 
The content of an audio tour is the most important aspect. If you have bad content, you have a bad audio tour, it's as simple as that. It is a bad idea to simply recite names, dates and historical facts. Although these are important and integral to include in the tour, they should not make up the entirety of the tour. 
Instead, create somewhat of a story, with an interesting and inclusive narrative that will get everyone interested in the facts and history. If you are having a hard time generating content, we suggest looking elsewhere and gaining inspiration from places such as blogs and social media to see what it is that people are interested in and then incorporate those ideas and themes into your tour.  
4. Multiple languages 
It is important to remember that most of the time, when there are audio tours available, they are for significant landmarks or museums, which are prominent tourist attractions. That therefore means that the people who are going to want to be using the tours are not all going to speak the same language. 
You need to accommodate for these circumstances in order to ensure you are creating an inclusive experience and no one is left behind. So, when you are planning on recording your voice-overs and when you are looking for voice actors, you should look for actors in a range of different languages.
Of course, it is illogical and impractical to think that you can cover and translate your tour in every single language to accommodate every single person that might possibly walk through your doors. A great way to know what languages you should cover is to assess your target audience. If you know from what country people who visit are from, you can prioritize translation into those languages first. 
5. Leverage feedback 
Whilst we are on the subject of target audiences, you should take advantage of the opinions of your target audience as that is what matters most at the end of the day. If you have previously run in-person guided tours, gather feedback from them and use them to better your audio tours. 
If visitors have singled out things that they think are particularly good or highlighted parts of the tour that they find boring, use that information to adapt your audio tours. You should also gather more general feedback on the kinds of things they were expecting from your attraction and the information they were hoping you were going to provide. 
Collating all this information and feedback will put you in a better position when you begin writing the script for your audio tour as it will ensure that the content you are creating reflects what your customers want to hear and learn. 
6. Record in a quiet place 
The recording process is almost as integral as the content, because no matter how good the content is, it does not matter if you can't hear it. You might have created the best audio tour ever, but if it does not sound good, no one will ever know. The best way to achieve a good, natural sound is to record in a quiet place. 
Although a professional recording studio might not necessarily be in your budget, you really do not need one. All you need is a quiet room with no background noise and a room with a high-quality microphone. This will allow you to create the illusion of a recording studio without the huge price tag.
7. Use mobile phones 
Getting visitors to use mobile phones to access audio tours is probably the best, easiest and safest way in which you can run your audio tour. Not only is it convenient, because in today's digital age, practically everyone has access to a smartphone, it is also cheaper and more convenient as it means that you don't have to invest in expensive high-end auditory gear for your visitors to potentially lose or break. 
Companies such as My Smart Journey can help you implement this method of audio tour throughout your city or exhibit. We use QR code technology to create immersive experiences that people love! The concept is simple: at each main attraction, or anywhere where you want customers to be able to access a certain part of your audio tour, you place a QR code. Customers then use their phone to scan the QR code and gain access to that specific part of the tour. 
You can also have more fun with it and make it more interesting with the My Smart Journey platform. Our platform includes an easy-to-install process, which means that you can experiment with the kinds of things you include in your tours. You should take advantage of this and create more specialized experiences. 
For example, if there are parts of the tour that would particularly interest kids, create a game that they can play and link it to a QR code. Alternatively, if you have the opportunity, you could also create VR experiences and immerse your visitors into a new time and place through the simple scanning of a QR code. 
Ultimately, getting visitors and customers to use mobile phones is the best way to run an audio tour, especially in the wake of the pandemic. It is a far cleaner and more hygienic practice as there is no transferral of germs through devices. It is also convenient as it means that visitors are responsible for their own device, meaning you will not lose equipment or have to deal with damaged audio devices. Moreover, and most importantly, it opens up the door to greater opportunities in the types of experiences you can offer as you will not be limited to audio only. 
Discover our other articles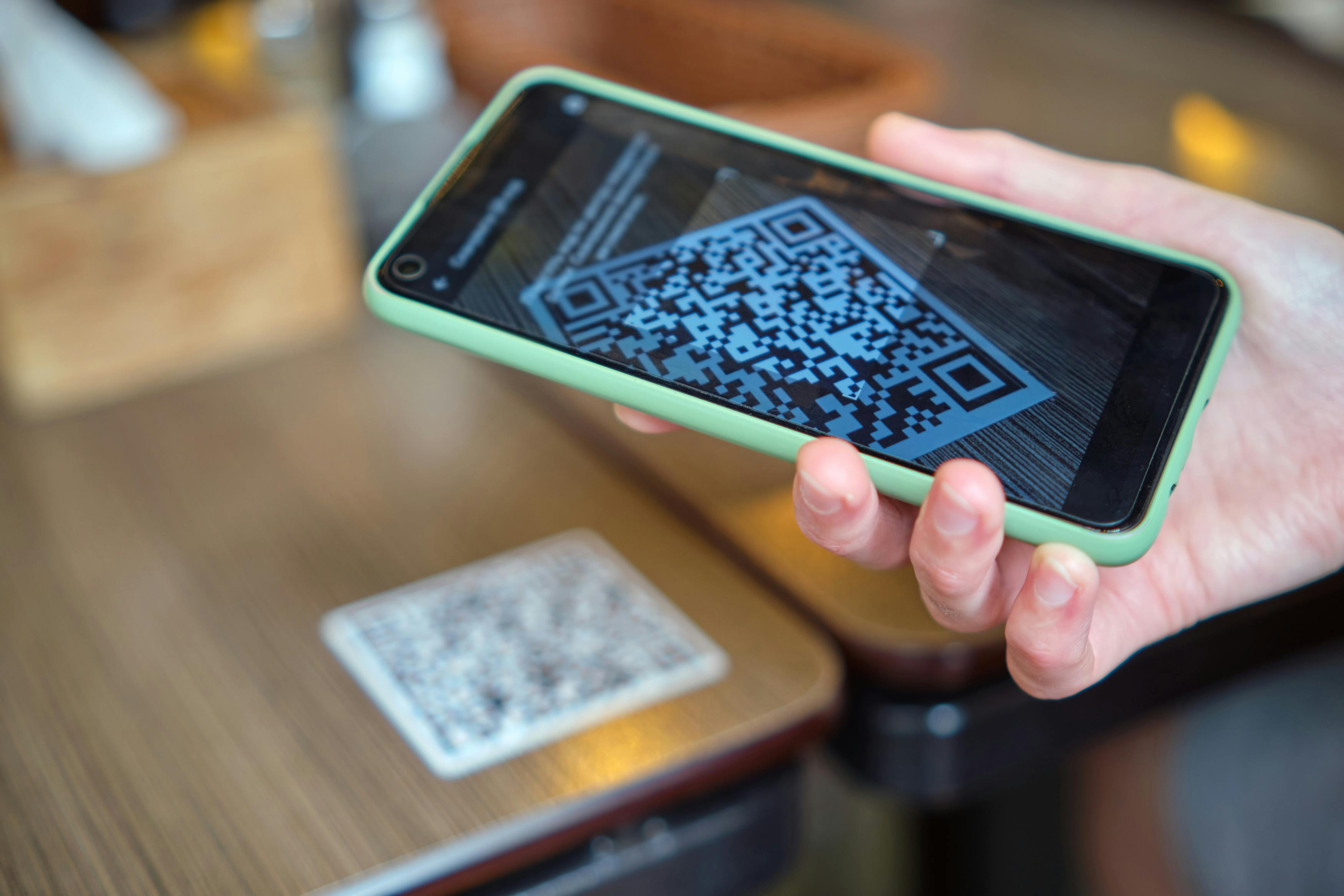 Today's technology projects tend to be complex and quite expensive. They typically require extensive expertise and incur significant costs for clients. The MySmartJourney platform offers an affordable alternative that allows organizations to build unique and dynamic experiences for their users. 
The platform
MySmartJourney is a tool that allows users to create digital routes for cultural and tourist sites. The platform is used to design mediation scenarios, without contact, through informative and entertaining multimedia to surprise and retain users. MysmartJourney can also be used for table service and product sales.  
It is a versatile and interactive web application creator. It is continuously enhanced to meet the needs of users and generate new features while offering affordable prices. MySmartJourney is the ideal solution for the development of playful and captivating experiences or cultural mediation through interactive and varied courses. It is also a beneficial tool for the restoration, hotel and operational sectors.
It is a user-friendly and innovative platform that offers content accessible on all smart mobile devices. MySmartJournet develops scenarios that adapt to the target audience for various sectors of activity such as culture, tourism, agri-food, hotels, etc. Multiple media (audio guides, videos, texts, etc.) can be used to reach your target audience and enrich your exhibitions.
The platform aims to revitalize static exhibitions and to continuously renovate and expand the proposed themes. The regulars of your site will be pleased to return regularly to the site to discover new approaches and perspectives.
Entrance doors
Mysmartjourney offers companies and organizations several technological alternatives for sharing personalized content: 
QR Codes: The QR code is the evolution of the barcode. It is a two-dimensional square code that stores coded data. Users simply need to use the camera of their mobile device to decode the information and have access to the content you want to share.
NFC technology: Near field communication technology allows short distance wireless communication between two electronic devices. It works thanks to a chip that allows the exchange of information. 
Short URLs: A shortened link is a short URL that redirects users to the original URL. The purpose of working with shortened links is to make sharing information faster and easier.
MySmartJourney offers all three entry points mentioned to ensure that all users have access to your content. Since some mobile devices cannot scan QR codes or NFC chips, these options ensure that at least one alternative will be accessible. 
How to get funding to create a mobile digital journey
Features
MySmartJourney is a platform that is regularly updated to create new features to ensure an intuitive and fun digital experience. 
This technological tool offers various functionalities: 
Text, image, audio and video integration with YouTube, Vimeo and SoundCloud. 
Play mp3 and mp4 files and automatically optimize multimedia.
Possibility to create quizzes and games with playful aspects thanks to the action buttons. Redirection buttons are also present and can direct users to links from various websites.
Integration of 3D and 360° contents with Sketchfab and YouTube 360.
Combination of complex scenarios and puzzles to energize the content and playfulness of the place.
Availability of forms through Google Forms, which allows you to distribute surveys and collect data easily.
Add personalized souvenir photos with stickers and branded images through a Photobooth. These photos can be shared on social networks with a return to the landing page.
Possibility to order directly on the platform while respecting the sanitary measures.
Scheduling of content according to fixed schedules while respecting the independence of the different sections of the same page. The scheduler updates the information for the user instantly and in real time.
Integrated statistics with Google Analytics in an anonymous way for the creation of automatic reports that detail the behavior of users.
Why use MySmartJourney?
Quick to deploy
The access points are available in various formats to guarantee speed of implementation. The implementation is autonomous, and you can make any desired changes that will be updated in real time. Changes or improvements appear immediately on the visitor's mobile device. Scenario enhancements and information adjustments take only a few minutes!
Contactless
Visitors have a barrier-free experience with the digital pathways and different content you offer on your site. The user experience is enjoyable and simply requires a mobile device with a web browser. This digital tool is quickly deployed in all public places and users can directly access the desired content without an app, without registration and without direct contact.
Easy to use
MySmartJourney's content management system requires no programming knowledge and ensures easy creation of digital journeys. The construction of the scenario is done directly in the web application, with an easy layout. The game modules are easy to integrate and the media content is added in an intuitive way.
In addition, this digital tool offers a support service to guide customers. Our team is at your disposal to develop plans and to help you in the design of the first scenarios. This support is offered to ensure total autonomy and unparalleled ease of use.
Who uses MySmartJourney and how?
MysmartJourney offers a cost-effective alternative for the production and maintenance of any historical, cultural, tourist or heritage site. This platform offers a secure experience for all users (employees and clients) from various sectors.
Culture
Museums, historical sites and art galleries can use MySmartJourney to share content in text, audiovisual, video, 3D and other formats. The platform highlights the content and aims to amaze the visitor with a rich and varied visit that puts the spotlight on the various works presented. For example, Culture Trois-Rivières has adopted our solution to replace audio guides.
Tourism
Tourist offices that offer any type of service to travelers can use the MySmartJourney platform to share informational content that details the services offered. They can also share nearby tourist attractions and engage customers by offering products and services online.
Here are examples of how MySmartJourney is used in action: 
Agro-tourism / Sales
Artisan producers and agri-food producers can create interpretive activities and disseminate the history of the business through various contents that serve to engage and facilitate the use of the visitor. 
MySmartJourney is a platform that allows a direct contact between the buyer and the distributor. The latter can share various information on the products and even propose consumption alternatives and recipe ideas. The QR codes on the products accompany the customer once back home, and give him access to the e-commerce.
Here's how producers are using MySmartJourney: 
La Courgerie et ses jardiniers gourmands uses MySmartJourney technology to showcase its 300 types of squash. Product displays share information and a QR code allows you to go further, and discover recipes for cooking squash.
In Pascale Coutu and Pierre's boutique, the products sold carry QR codes in order to share recipes with customers and redirect them to their online store.
Parks and green spaces
As with cultural institutions, MySmartJourney provides municipal parks, walking trails and resorts with stand-alone technology that delivers dynamic routes to visitors. They can create fun experiences and invite users on short or long distance journeys to revitalize public places.
Operational (infrastructure)
MySmartJourney is a contactless broadcasting tool that makes it possible to share information directly 24/7. The application optimizes the operational performance of certain companies. For example, the Quartier des spectacles used our technology to document the state of the infrastructure equipment in real time. This technological solution allowed them to plan the appropriate budget to replace the infrastructure at the right time and minimize the risk of errors. 
Hotel
All hotels can quickly and independently use MySmartJourney to display the various services they offer. The user experience is easy and made more dynamic and attractive thanks to the possibility of creating varied and interactive content.
For example, Hotel Monville uses MySmartJourney to eliminate paper in hotel rooms and optimize security based on health measures. The platform allows them to add custom posters and QR codes to share information about room service, hotel history, manufacturing, etc. 
Read the article