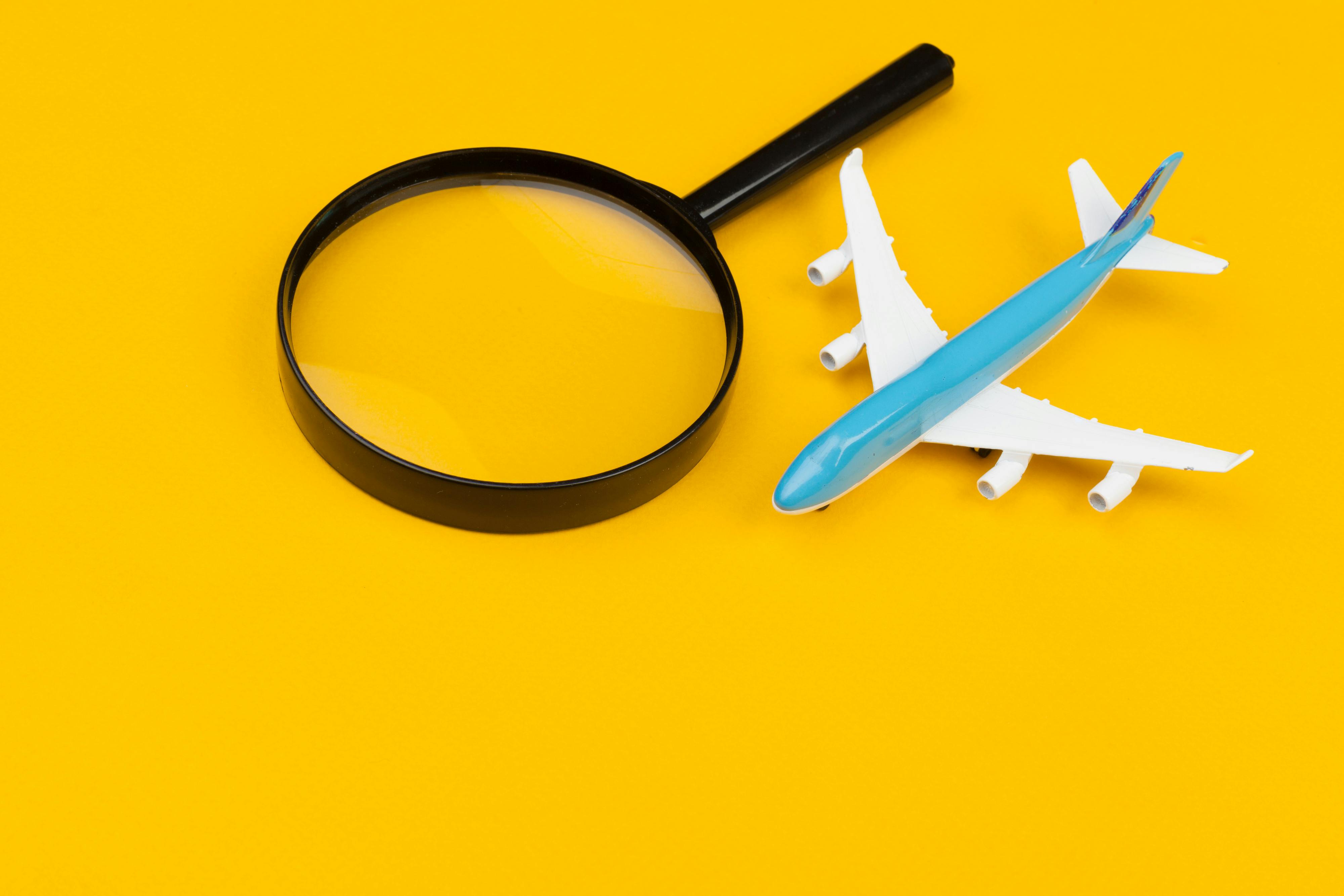 Blog
 / 
6 ways to make your destination stand out in the crowd as travel returns
6 ways to make your destination stand out in the crowd as travel returns
The last years have been without a doubt complicated for travel destinations all around the world. The COVID-19 pandemic is probably the toughest challenge the tourism industry has ever faced, and we can't expect to be done with it overnight. Nonetheless, as long as people feel the desire to see what's over the horizon, there will be a way for tourism to reinvent itself and thrive again.
The Future of the Tourism Industry
Even though the travel industry may never go back to what it used to be, human ingenuity and technological advancements make it clear that the industry itself will not wither away but find new ways to reinvent itself. The future of the tourism industry will depend on health measures, technology and creativity.
In the current times, the industry is affected by government regulations, health concerns, travel risk perception, and many other factors of modern life. Running a business that caters to travelers has definitely become more complicated. Nevertheless, travel experts at the United Nations World Tourism Organization calculate that the interest in tourism before the pandemic was at an all-time high (source). The travel industry, in fact, had experienced ten years of continuous growth from 2009 to 2019, even when the last decade has been characterized by an unstable economic climate. 
The current generation has been eager to spend their money on traveling, and there is no reason to believe that, once COVID-19 is of less concern, people will not flock back to their favorite travel destinations. International travel and mass tourism have been hit hard by the pandemic, but they have also created an urge to go back and experience the world once more.
We also have science doing its part. Auspicious advances in transportation technology, like the up-and-coming Virgin Hyperloop, promise to change the face of intercity transportation forever and allow people to travel vast distances in record times. This high-speed evolution of the train is expected to be deployed by 2030 and has the potential of changing the nature of the tourism industry in ways we can currently only imagine.
It doesn't matter at what speed they arrive, people are still going to be itching to leave home and discover new destinations, especially after experiencing long periods of time slouched on the sofa thinking of all the other places they could be. In the meantime, any travel company or entrepreneur can benefit by making their destination stand out as the best place to visit once the bags are packed and everybody is ready to leave home.
Best 10 Tourism & Travel Trends of 2021
6 ways to make your destination stand out in the crowd as travel returns
Here are 6 ways to make your destination stand out in the crowd as travel returns:
Create friend group-oriented spaces
Join the discussion on social media
Adhere to all COVID-19 protocols
Invest in ecotourism activities
Cater to bleisure travelers
Create digital tourism destination experiences with QR codes and NFC technology
1. Create friend group-oriented spaces
The younger among us are much more interested in traveling than their older counterparts. Not only are millennials more inclined to spend their time and money going out of town, but they are also interested in bringing their friends along for the ride. While vacations used to be more of a couple or family activity for past generations, younger travelers prefer adventuring with their friend groups.
Young people wish to go out and walk mountain trails, swim at the beach, or take some time to walk around historic destinations, but most important of all, they wish to do these things while hanging out with their friends. It is not uncommon for friend groups to, for example, chip in and rent a bungalow or an Airbnb. Catering to these customers is a great way to make sure you stay relevant to the current trends.
By adding common spaces to mingle and relax, while adapting your offers for customers looking to accommodate groups of people, you are taking steps toward being on a friend group's top of the list. Many friend groups will also be delighted by having access to activities they can partake in together. From area-related activities like snorkeling or kayaking to yoga on the terrace, there are many ways to entertain groups of friends.
2. Join the discussion on social media
You'd be surprised at the number of people who wish to do something just because they saw it on social media and liked it. There is no doubt that the current generational desire to travel is fueled largely by the proliferation of social media sites like Instagram. Anyone with a phone and an Internet connection has a view of the many wonderful places the world has to offer, and there's nothing like a picture to commemorate a perfect vacation.
Running a social media-friendly business should be considered within your marketing and operational strategies. Finding and pointing out the ideal selfie spots is a great way to make sure people share a travel destination's content alongside their own.
A game-changing way in which social media benefits travel destinations is the fact that when people research places to travel to, they do the vast majority of their research online. It has never been easier to take a picture or a video of the place you're visiting and instantly post it online for the whole world to see, and this is the way people choose where to travel nowadays.
Where to eat, what activities to partake in, where the best accommodations are, and almost all other information about any tourist destination can be easily figured out. If customers look at your media and find it enticing, you will be much closer to having them as guests than if they just have a passing glimpse at you.
9 Ways to Modernize Your Hotel
3. Adhere to all COVID-19 protocols
Let's be honest, we don't know how long COVID-19 is really going to last. New variants seem to appear before every holiday season and restrictions come and go. In any case, as long as travel is allowed and the proper protocols are followed, there should be nothing to fear. We're not in March 2020 anymore, COVID-19 is nothing new, and we already know what steps to take to keep it at bay.
Taking into consideration what we've learned while dealing with the pandemic, we can plan ahead so there is not much trouble adapting in case it is necessary to adhere to restrictions. It is already common knowledge that the wearing of face masks is essential to stop the spread of COVID-19, but aside from doing so there are other things to consider: 
Crowded spaces: Social distancing will be easy to adhere to if the way your premises are organized has a maximum guest capacity in mind. Remember indoor spaces must be ventilated as per COVID-19 protocol, so plan accordingly to organize your spaces.
Hygiene recommendations: Washing your hands is very important in the fight against COVID-19, and you should provide the appropriate health products to make sure everyone can properly cleanse themselves. Remember that COVID-19 is still transmissible after vaccination, so it is still important to keep one's cleanliness in high regard.
Isolation measures: If you run a location that admits guests for an overnight stay, such as a hotel, you must consider that, eventually, you may run across somebody who begins showing symptoms. If that were the case, you must understand that in the name of everyone's health and safety, that person might need to use part of the premises to isolate.
4. Invest in ecotourism activities
Ecotourism is good for the environment, your customers, your business, and the local community. Not only are sustainable travel options reshaping the world of tourism, but they also make pretty good economic sense when you consider how popular they are among the current generation.
The International Ecotourism Society (TIES) defines the practice of ecotourism as "responsible travel to natural areas that conserves the environment, sustains the well-being of local people, and involves interpretation and education". The purpose of ecotourism is to provide a positive experience for both the travelers and the locals, while also raising general awareness of the fragility of the ecosystems we live with.
An ecotourism outlook will help you catch the eye of large swaths of the population who are not interested in having the usual tried-and-true vacation getaway and are looking for a more genuine travel experience. The generation of income opportunities for the local population and the integration of travel destinations with the cultural diaspora are also some of the perks of taking a sustainable approach to travel.
5. Cater to bleisure travelers
The advent of remote work and the current socio-economic climate have given rise to a new kind of guest, the bleisure traveler. The word "bleisure" is a portmanteau of the words business and pleasure, and this hybrid way of travel is gaining popularity in recent times.
From freelancing in the co-working space at a café far away from home to writing engineering code from the comfort of a hammock, these travelers value being able to visit places where they can both relax and be productive. Since many people nowadays only need their laptop, a cup of coffee, and an internet connection in order to work, that means they can sit down and "go" to work wherever the wind takes them.
Bleisure travelers tend to have a burgeoning interest in local culture and cultural activities and will greatly appreciate having information on the local amenities at hand. They have also acquired quite an interest in trying new and exciting foods, so if you can point them out to the best place to eat, they will be more than delighted.
6. Create digital tourism destination experiences with QR codes and NFC technology
Millennial customers are on the lookout for authentic experiences. Younger generations look at international travel as a way to immerse themselves in the culture, try food and activities foreign to them, and have life-changing moments. One of the best ways to make them see your travel destination as an interesting one is to integrate your local culture and other relevant information with interactive technology.
An NFC tag uses NFC (Near Field Communications) to transfer specific data across a short radius. If you have ever paid contactless with a card or an app on your phone then you are already familiar with the technology and its usage. Any individual with a phone can access the information of an NFC tag by scanning a code, making it an effortless and engaging way to share any kind of information or multimedia content.
Similarly, a QR code is a scannable image which can be read by smartphone cameras. When users scan this code, it translates the series of black squares and dots into information that is easily understandable for humans. Travel destinations can greatly benefit from integrating NFC technology and QR codes to serve as virtual guides and provide digital routes. Customizing content with images, audio, and video content can surprise your customers and visitors, leaving them with a more positive opinion of your premises and their experience.
Furthermore, what is priceless with NFC technology and QR codes is that the interaction is engaging while remaining contactless. The COVID-19 pandemic has implicitly made this technology a conscientious way of reinventing the tourism industry.
Design contactless, digital routes for your travel destination
Be at the forefront of the travel industry by creating digital routes with the help of the MySmartJourney platform. An augmented reality experience can add a new world of engagement for any tourism destination by creating entertaining, informative, and useful multimedia content.
MySmartJourney's QR codes, short URLS and NFC integrated technology is contactless and can be accessed by your customers from any mobile device. In this age of COVID-19 restrictions that come and go and distress from the general population, providing an informative and entertaining solution that requires no physical contact helps stay in line with all protocols and regulations. As this is a 100% web-based application, you can make it work on all kinds of devices and personalize the user experience without needing to learn how to write a single line of code.
Discover our other articles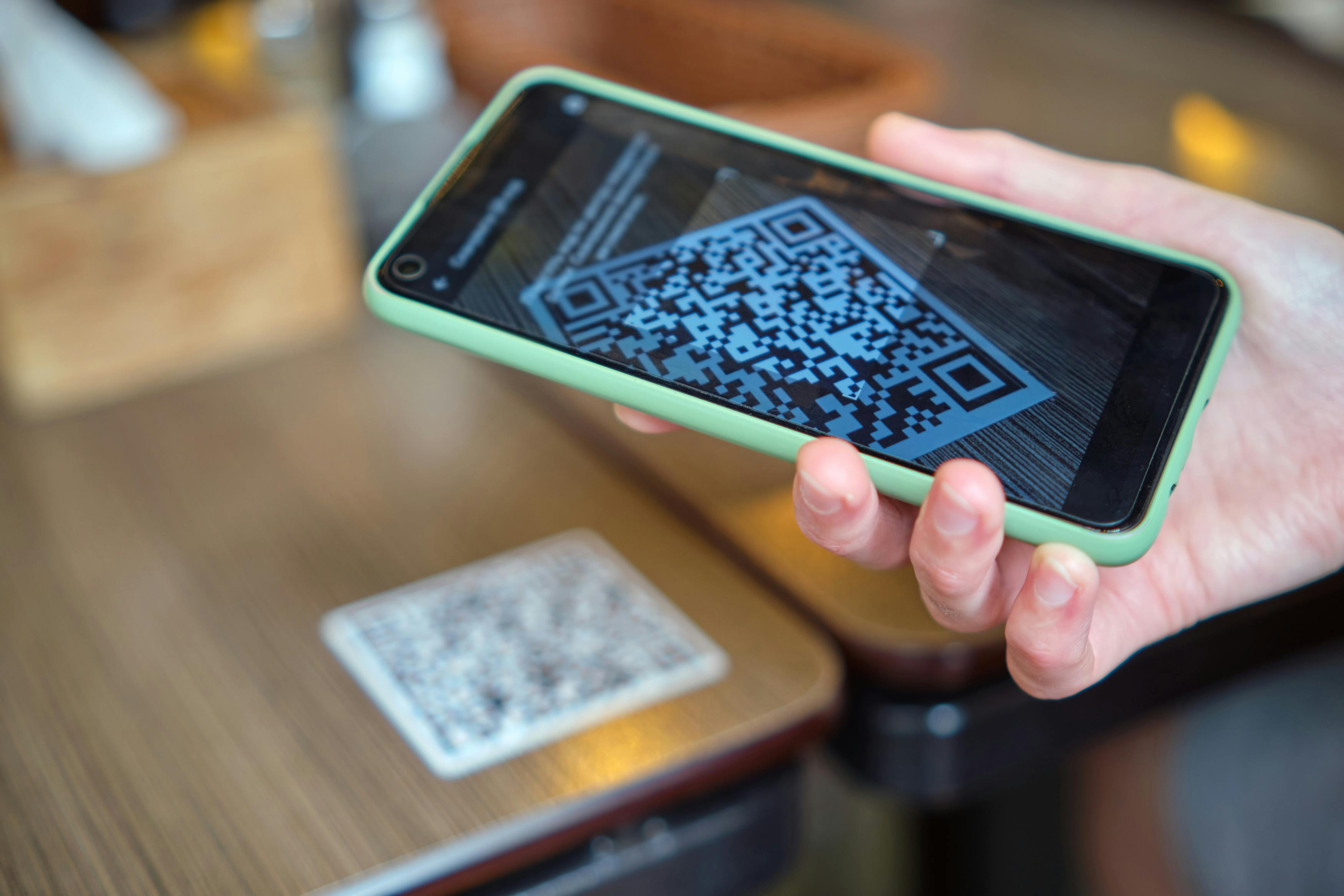 Today's technology projects tend to be complex and quite expensive. They typically require extensive expertise and incur significant costs for clients. The MySmartJourney platform offers an affordable alternative that allows organizations to build unique and dynamic experiences for their users. 
The platform
MySmartJourney is a tool that allows users to create digital routes for cultural and tourist sites. The platform is used to design mediation scenarios, without contact, through informative and entertaining multimedia to surprise and retain users. MysmartJourney can also be used for table service and product sales.  
It is a versatile and interactive web application creator. It is continuously enhanced to meet the needs of users and generate new features while offering affordable prices. MySmartJourney is the ideal solution for the development of playful and captivating experiences or cultural mediation through interactive and varied courses. It is also a beneficial tool for the restoration, hotel and operational sectors.
It is a user-friendly and innovative platform that offers content accessible on all smart mobile devices. MySmartJournet develops scenarios that adapt to the target audience for various sectors of activity such as culture, tourism, agri-food, hotels, etc. Multiple media (audio guides, videos, texts, etc.) can be used to reach your target audience and enrich your exhibitions.
The platform aims to revitalize static exhibitions and to continuously renovate and expand the proposed themes. The regulars of your site will be pleased to return regularly to the site to discover new approaches and perspectives.
Entrance doors
Mysmartjourney offers companies and organizations several technological alternatives for sharing personalized content: 
QR Codes: The QR code is the evolution of the barcode. It is a two-dimensional square code that stores coded data. Users simply need to use the camera of their mobile device to decode the information and have access to the content you want to share.
NFC technology: Near field communication technology allows short distance wireless communication between two electronic devices. It works thanks to a chip that allows the exchange of information. 
Short URLs: A shortened link is a short URL that redirects users to the original URL. The purpose of working with shortened links is to make sharing information faster and easier.
MySmartJourney offers all three entry points mentioned to ensure that all users have access to your content. Since some mobile devices cannot scan QR codes or NFC chips, these options ensure that at least one alternative will be accessible. 
How to get funding to create a mobile digital journey
Features
MySmartJourney is a platform that is regularly updated to create new features to ensure an intuitive and fun digital experience. 
This technological tool offers various functionalities: 
Text, image, audio and video integration with YouTube, Vimeo and SoundCloud. 
Play mp3 and mp4 files and automatically optimize multimedia.
Possibility to create quizzes and games with playful aspects thanks to the action buttons. Redirection buttons are also present and can direct users to links from various websites.
Integration of 3D and 360° contents with Sketchfab and YouTube 360.
Combination of complex scenarios and puzzles to energize the content and playfulness of the place.
Availability of forms through Google Forms, which allows you to distribute surveys and collect data easily.
Add personalized souvenir photos with stickers and branded images through a Photobooth. These photos can be shared on social networks with a return to the landing page.
Possibility to order directly on the platform while respecting the sanitary measures.
Scheduling of content according to fixed schedules while respecting the independence of the different sections of the same page. The scheduler updates the information for the user instantly and in real time.
Integrated statistics with Google Analytics in an anonymous way for the creation of automatic reports that detail the behavior of users.
Why use MySmartJourney?
Quick to deploy
The access points are available in various formats to guarantee speed of implementation. The implementation is autonomous, and you can make any desired changes that will be updated in real time. Changes or improvements appear immediately on the visitor's mobile device. Scenario enhancements and information adjustments take only a few minutes!
Contactless
Visitors have a barrier-free experience with the digital pathways and different content you offer on your site. The user experience is enjoyable and simply requires a mobile device with a web browser. This digital tool is quickly deployed in all public places and users can directly access the desired content without an app, without registration and without direct contact.
Easy to use
MySmartJourney's content management system requires no programming knowledge and ensures easy creation of digital journeys. The construction of the scenario is done directly in the web application, with an easy layout. The game modules are easy to integrate and the media content is added in an intuitive way.
In addition, this digital tool offers a support service to guide customers. Our team is at your disposal to develop plans and to help you in the design of the first scenarios. This support is offered to ensure total autonomy and unparalleled ease of use.
Who uses MySmartJourney and how?
MysmartJourney offers a cost-effective alternative for the production and maintenance of any historical, cultural, tourist or heritage site. This platform offers a secure experience for all users (employees and clients) from various sectors.
Culture
Museums, historical sites and art galleries can use MySmartJourney to share content in text, audiovisual, video, 3D and other formats. The platform highlights the content and aims to amaze the visitor with a rich and varied visit that puts the spotlight on the various works presented. For example, Culture Trois-Rivières has adopted our solution to replace audio guides.
Tourism
Tourist offices that offer any type of service to travelers can use the MySmartJourney platform to share informational content that details the services offered. They can also share nearby tourist attractions and engage customers by offering products and services online.
Here are examples of how MySmartJourney is used in action: 
Agro-tourism / Sales
Artisan producers and agri-food producers can create interpretive activities and disseminate the history of the business through various contents that serve to engage and facilitate the use of the visitor. 
MySmartJourney is a platform that allows a direct contact between the buyer and the distributor. The latter can share various information on the products and even propose consumption alternatives and recipe ideas. The QR codes on the products accompany the customer once back home, and give him access to the e-commerce.
Here's how producers are using MySmartJourney: 
La Courgerie et ses jardiniers gourmands uses MySmartJourney technology to showcase its 300 types of squash. Product displays share information and a QR code allows you to go further, and discover recipes for cooking squash.
In Pascale Coutu and Pierre's boutique, the products sold carry QR codes in order to share recipes with customers and redirect them to their online store.
Parks and green spaces
As with cultural institutions, MySmartJourney provides municipal parks, walking trails and resorts with stand-alone technology that delivers dynamic routes to visitors. They can create fun experiences and invite users on short or long distance journeys to revitalize public places.
Operational (infrastructure)
MySmartJourney is a contactless broadcasting tool that makes it possible to share information directly 24/7. The application optimizes the operational performance of certain companies. For example, the Quartier des spectacles used our technology to document the state of the infrastructure equipment in real time. This technological solution allowed them to plan the appropriate budget to replace the infrastructure at the right time and minimize the risk of errors. 
Hotel
All hotels can quickly and independently use MySmartJourney to display the various services they offer. The user experience is easy and made more dynamic and attractive thanks to the possibility of creating varied and interactive content.
For example, Hotel Monville uses MySmartJourney to eliminate paper in hotel rooms and optimize security based on health measures. The platform allows them to add custom posters and QR codes to share information about room service, hotel history, manufacturing, etc. 
Read the article