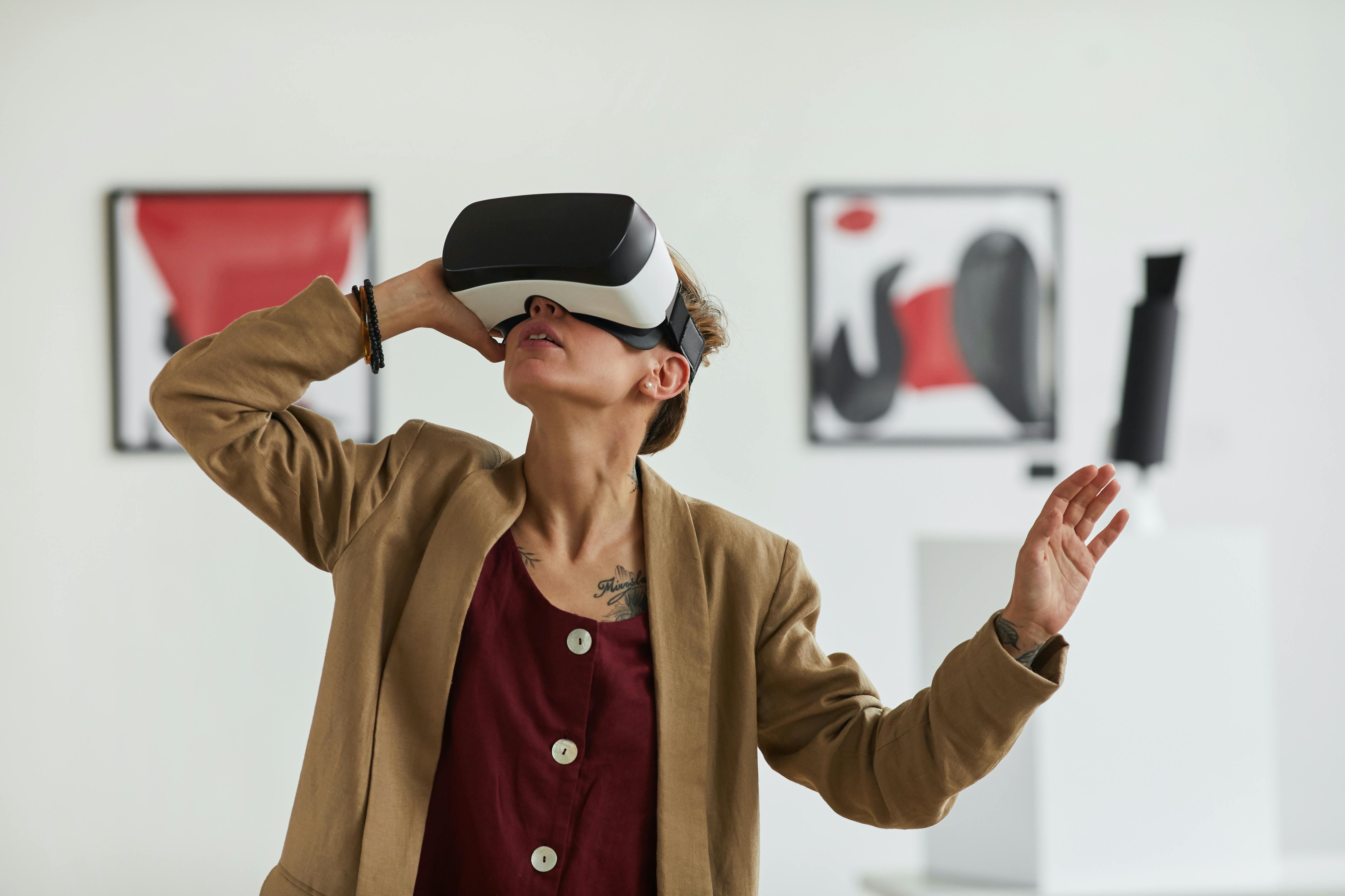 Blog
 / 
8 ways to bring fun to your museum
8 ways to bring fun to your museum
As museums and art galleries have begun to re-open their doors to the public, the question arises: How to provide audiences with engaging experiences while maintaining both the safety protocols and the needs of visitors in mind?
It is better for society if museums keep showing us the past instead of becoming part of it, and as the way people communicate and interact with each other changes, new avenues to enhance the cultural enrichment of museum visitors are paved.
What is important for a museum?
The most important thing for a museum is to have its own identity. Visitors must be captivated by a unique museum visit that takes them away from their daily routines to a world of wonder and whimsy.
All museum exhibits are different. If art galleries were people, they wouldn't dress or act the same way natural history exhibits would. In the same vein, museums should show their personality across their premises and in the way they communicate with their customers.
By having a better idea of who is visiting the exhibits and why they do it, museum curators can have a clearer picture of how best to express the uniqueness of their exhibits. If you are at a tourist destination, you might want to try to inspire a feeling of wanderlust to cater to the expectations of travelers. Museums that are more often frequented by families or schools can consider having customizable information that captures the attention of children.
Learn more about customizable museum visits
How do you make museums more fun? 
1. Add interactivity with NFC-integrated technology
Sometimes play can be the best way to learn. From quizzes to educational software, there are many ways to let customers have a hands-on approach to their museum experience. 
It is common, even expected, for museums to have items that should under no circumstances be touched by visitors. After all, museums hold invaluable relics and works of art that are meant to be preserved for further generations to behold. However, many learners develop a better understanding and stronger memories by physically interacting with the items they're learning about.
Everyone wants to know how big they are compared to a dinosaur or see how the helmet on the display would fit on their heads. People enjoy acquiring a little empirical knowledge, especially during a museum visit, and offering instances where they can interact with replicas or full-scale models will be much more engaging to your audience than merely looking and reading.
With the help of MySmartJourney, interaction doesn't even have to be physical. Even if the world is slowly recovering from the covid-19 pandemic, there are still several regulations taking place and physical contact is still to be avoided when possible. Through the use of NFC integrated technology visitors can access the content of your choice through their phones, thereby reducing the chance of exposure to covid-19.
Near Field Communications (NFC) lets devices communicate over short distances via NFC tags already included in devices such as phones or debit cards. If you've ever used contactless payment methods when making a purchase, you're already familiar with the technology. However, NFC integration can be used in much more interesting ways than handling payments.
MySmartJourney's customization tools not only let your users interact with your information through an interface with a playful design but will also allow you to create quizzes and other games to challenge and engage with them. You can even gamify your locations, giving a playful touch to a museum visit without the need for any physical installations to be built.
Add NFC integration to your museum
2. Make works of art speak
Museum exhibits will be more immersive experiences if visitors can access audio content relevant to what they're looking at. Audio tours are the preferred choice of many museum patrons, and through the benefits of customizable audio integration, content can go beyond expectations.
Former audio tour solutions involve the use of messy headphone hardware and extra steps that may end up confusing the user. Thanks to NFC Integration, taking an audio tour is a thing of the past, as not only audio but also text, video, 3D content, and content embedded from the internet can be easily broadcasted via the use of NFC tags. With the help of MySmartJourney's platform, you can add audio and video content to your exhibits..
3. Reserve spaces for your community
There may be areas in your museum that could be used for something aside from showcasing the regular exhibits. You can set some spaces aside to be used to interact with your community in fun and engaging ways, upgrading your museum to a place people wish to visit regularly. 
Perhaps there is a burgeoning local artist scene in your area. Many up-and-coming artists would appreciate a chance to show their work at an established institution and through coordination with local artists, you can put your museum in the mouths of everybody. Displaying works of art created by local artists is a great way of benefiting both your museum and your community.
Any kind of museum or art gallery with a focus on a family experience can benefit by providing areas where children can express themselves creatively while parents sit down at the café. You will put a smile on the face of many if you have a wall intended to display their creations!
4. Planning and hosting special events
You can further attract both people from your area and travelers by hosting special events from time to time. Be it the changing of the seasons or a national holiday, there is always a reason to give people a chance to have some fun at your museum.
Renaissance fairs and similar events are popular with many people, and even though you may not have the space to hold a whole fair, you can repurpose an area of your premises to offer a tiny bit of the fair experience. Musical performances and other culturally relevant activities can catch the eye of those who have yet to decide what places to visit during their travels.
If you're at a destination of historical significance, you may like to have some performers recreate an event from the past on its calendar date. Several tourists flock to these areas when local festivities are being held and would eagerly watch the show. If your area is lacking in cultural spaces, you can go ahead and turn your museum into your town's cultural landmark by giving local artists a place to showcase their talents.
5. Join the online conversation
Everyone in this day and age, from celebrities to fast-food chains, has a presence on the Internet. Museum curators shouldn't ignore social media as a fundamental part of their visitor's experience. 
Advertising on social media can help you reach those who would otherwise be unaware of what museum exhibits have to offer. By using the Internet you can also connect better with millennial and gen Z audiences, who tend to disregard traditional media when looking for cultural experiences.
Through the use of social media, you can promote conversation on topics related to your museum or upcoming events. Fun content or important information you wish to share can be easily reached by your followers. You can even plan giveaways or contests to further spread your museum's influence.
If you're already planning on hosting events at your museum, there is no best way to let your community and passers-by know all about them than to have information readily available online. Users not only have easy access to the date, time, and place of the event, but they can also easily share this info with their family and peers with the touch of a button.
6. Give younger audiences a connection to the past
Many millennials and gen Z may not find relevance in museums since they may not consider the past applicable to modernity. To better cater to these customers' sensibilities, it is advisable to give them a connection between the displays and their modern lives.
Museum exhibits can help transfer the human experience from eras long gone by contrasting how the present has been shaped by the past and how modern trends are mirrored by past events. By using NFC technology to add customizable information to displays, you can give millennial visitors a glimpse of how their lives correlate to those of their predecessors.
For example, several western artists have been influenced by Asian culture. By showing a comparison of the influence Hokusai and other Japanese painters had on western artists like Vincent Van Gogh to how the modern Japanese animation boom is changing current trends in the west, art galleries can give younger visitors a bridge to connect with art history.
Customize your museum exhibits 
7. Don't forget about souvenirs!
Every museum should consider having a selection of mementos for visitors to purchase. Not only is it a great way for a museum to have an additional revenue stream, but it will also allow customers to take a little piece of the magic they discovered during their museum visit home with them. 
A lot of visitors are there on vacation and will be eager to get a trinket to remember their trip. Offer them something unique that brings out your museum's personality. Even small keepsakes like keychains, magnets, and buttons will infatuate many travelers, and depending on your museum and area of expertise, you can offer much more! Some items you can consider offering are: 
T-shirts and other apparel
Prints and posters
Books
Replicas
Home décor items
Accessories
Coffee Mugs
Postcards
Local food or drinks
Handcrafts
You can look to your local community to find suppliers of handmade crafts, art, and jewelry items to offer. Hand-crafted items will add an extra layer of authenticity to your sales stand, as many customers will be looking for items they just can't find at any store.
8. Offer visitors access to self-guided tours
MySmartJourney lets you easily design and create fun and informative multimedia experiences. All a visitor has to do is scan a code and they will be able to access a playful interface with all the info you need them to have. From there, visitors can guide themselves through the whole visit with the help of the platform.
NFC integrated technology can be placed on any flat surface and will effectively save both your business and your audience time by providing easy access to information. By using multimedia tools, you can not only show text and images but also audio, video, and much more! Museum curators can rest easy knowing guests are getting the most out of their visit.
Discover our other articles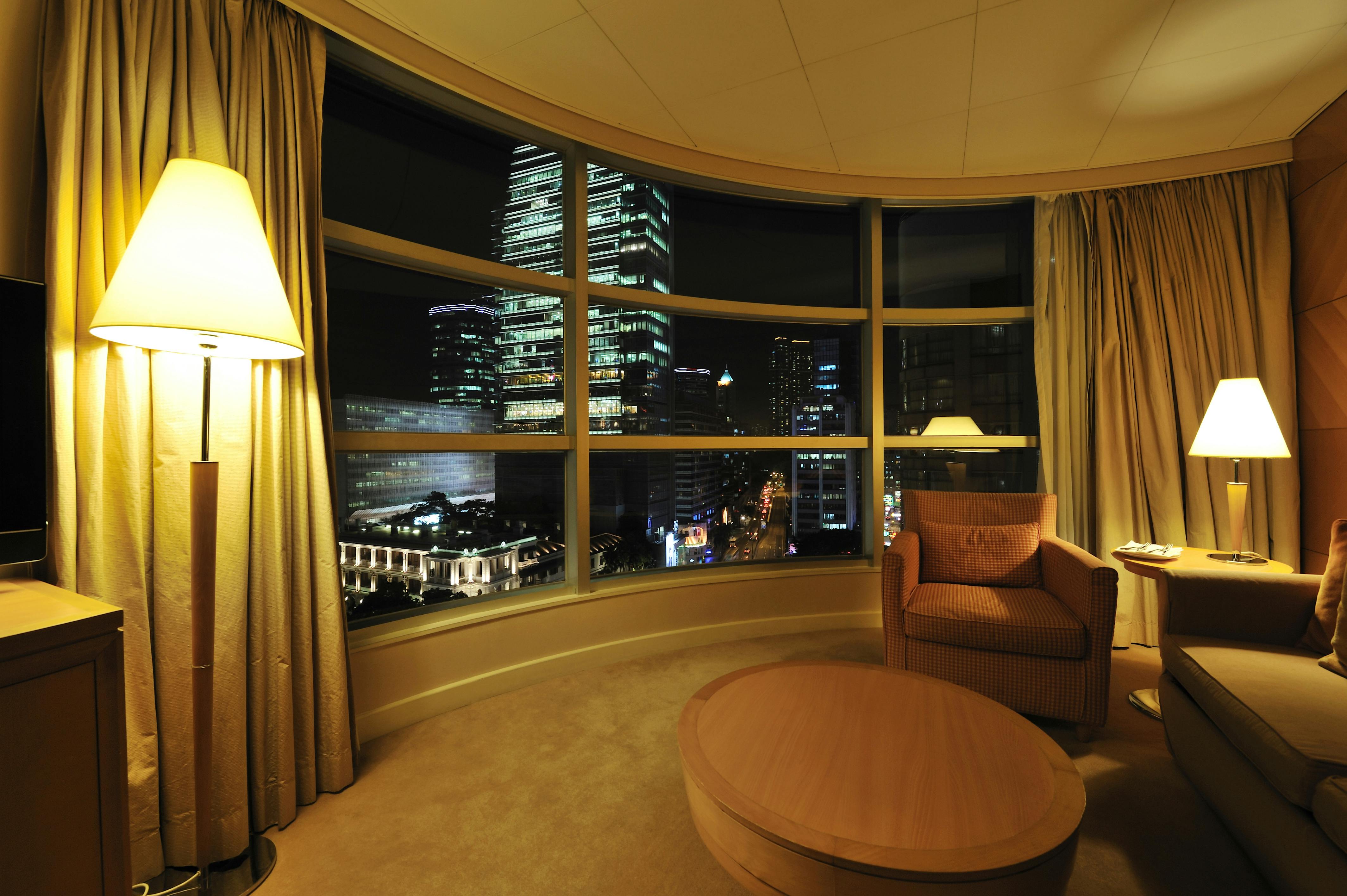 9 ways to modernize your hotel
What is hotel modernization? 
Hotel modernization means adapting the hotel experience to be comfortable and functional for the needs of tomorrow. Restyling the way things are run to cater to the changing demographics is key to be on the vanguard of the hotel business.
Nowadays no business or industry is safe from becoming a memory, trampled by the wheels of new technological advances just around the corner. Video rental stores and malls were huge some years back and now they have been replaced by streaming and e-commerce platforms. Airbnb has been giving the hotel industry a run for its money for quite some time now. Rather than wait and see what happens, it is better to take some steps towards modernization and win this technological arms race!
How do you modernize a hotel?
Eco-friendly innovative ideas for hotels 
With the Sustainable Hospitality Alliance estimating that the hotel industry will have to reduce its carbon emissions by 66% per room by 2030 (source) and more people switching to eco-friendly lifestyles, it's only normal for hotels to consider going green.
A great way to improve the look of your hotel and save on resources is to compost food waste and use it to grow green spaces in and around your hotel. Science has proven that plants create more relaxing indoor environments and they add life to otherwise gray areas.
Unused outdoor spaces can also be repurposed into small orchards to charm customers with an interesting view and some natural treats. If dealing with fruit or vegetable-bearing plants sounds too daunting, you can also consider planting flowers.
Color-code a memorable experience
From the robe to the slippers and the sheets to the towels. Even if white is always the go-to solution for a clean and inviting mood, interior design will work wonders. Do you have a color palette? Are your decorations leaning towards a formal or a more casual style? Details like this may be easy to miss, but they will make a difference in the back of your guests' minds. A harmonious room will lead to a cozier hotel stay.
Is there art in the room? If you're at a tourist destination, you may want to portray your area's cultural and natural landmarks in your decorations to entice hotel guests who come looking for a memorable experience. Adding QR codes in hotel rooms and in the different spaces of your hotel will also allow you to offer customers a wealth of information.
Integrate NFC technology
Enrich the guest experience, go paperless, and create a modern luxury hotel feel with NFC technology. Near Field Communications uses short-range wireless technology to allow pieces of equipment called "tags" to send and receive information. This may sound complicated, but if you've ever used a contactless payment app on your phone, you already understand how it works!
NFC allows hotel guests to receive information on demand, without delays or the need for a printed document. As soon as someone scans a code, they receive the information they need. You can also personalize fun and unique experiences as well as self-guided tours.
Tour builder for hotel establishments and traveler services
Provide good Wi-Fi
This one is pretty straightforward. Hotel guests want their room to be their home away from home, and in the modern age, accessible and reliable Wi-Fi is part of feeling at home. 
Wi-Fi is a really powerful tool which allows hotel guests to check in and out, get their plane tickets and look at the weather forecast. 
It allows hotel staff to stay connected and help each other. It keeps the kids entertained while mom and dad unpack and plan the activities for the day. You're most probably using it right now to read these words. A good Wi-Fi connection keeps people closer to their loved ones and their personal projects. You want customers to take pictures in your hotel and share their Instagram stories, so that all their friends can see your hotel in all its splendor. Don't underestimate the power of word-of-mouth!
Empower hotel staff to improve the guest experience
Imagine arriving at your hotel, opening your bag, and noticing your phone charger is four time zones away. Wouldn't you be relieved to learn that a clever hotel manager thought to keep phone chargers at the front desk?
Small, useful gadgets such as phone chargers and adapters will allow hotel staff to immediately solve issues that may be hindering the guest experience. Many first-timers to your area may not know power outlets are different from those back home. Taking it one step further, some may not have prepared for a rainy or hot day. Items like the following will be useful to have around for guests to use or borrow:
Phone chargers
Power outlet adapters
Umbrellas
Parasols
Hand fans
Sun lotion
Band-Aids
Colored pencils/crayons
Diapers
Earplugs
Stop and smell the roses (and the breakfast buffet!)
Never underestimate the effect good smell can have on customer experience. Let hotel guests wake up and go to the common areas to discover the sweet fragrance of a feast ready for the taking. Add organic and locally grown foods as a value proposition to modern sensibilities. 
Consider that many young people take more pictures of their food during their holidays than they do of statues and landscapes. They say the way to a man's heart is through his stomach, and a nice breakfast buffet will let you conquer those hearts every morning.
Adding scented candles to your hotel will help create an inviting, relaxed mood. Just imagine someone coming in through the front door one rainy day and suddenly experiencing the sweet aroma as they approach the front desk. If you have already considered investing in flowers, they will lend their aroma alongside their beauty.
Comfortable and functional coworking spaces 
Business travelers and digital nomads will appreciate this very much. A somewhat barren area of your hotel can be upgraded to provide a comfortable guest experience for those interested in working during their hotel stay. A coworking hub may become a center to make connections not only between hotel guests but also between them and the locals they've come to work with. This is important because locals who bring business travelers to town are inadvertently improving your business.
Supplying some office equipment is a good way to add a functional flair to any business traveler's temporary office. Don't forget the usefulness of NFC technology for letting people know how to use any piece of equipment and any office ground rules.
Loyalty programs for business travelers and other frequent guests
Maybe Bob from two towns over has some business in town every month. Why not offer him a discount or perk to make him feel more welcome? Maybe a hotel room upgrade in case he wants to bring the wife and kids for the weekend. 
There are many reasons why people need to travel somewhere periodically. While business travelers have meetings to attend, other hotel guests could be there because it's the annual gathering of their fandom, or perhaps a music festival is happening close by. Keeping these customers in mind and creating incentives to choose your hotel over any other is a great way to grow your customer base.
Take the hotel experience beyond the hotel stay
The hotel industry goes hand in hand with all kinds of industries like restaurants, cultural venues, and many others. Partnering with places in your area is a great way to give customers the most memorable experience.
Hotel guests need to go to and from the airport, that's a given. Wouldn't their experience be substantially improved if their hotel could help them with transportation? You can make travelers feel like real V.I.P.s if you help them deal with the trials and tribulations of moving around your area. It may be a good idea to partner up with a local mobility service provider.
Once the whole hassle of transportation has been dealt with, maybe your guests want to book restaurant reservations or find out where to experience local art and culture. If you make this easier for them, you might just win their heart! You can use NFC technology to give hotel guests a list of places to explore around town. Why keep flyers around the front desk if you can send that information directly to their phones in just a few clicks?
Ready to digitize your hotel? 
Change the way your customers think about the hotel stay by adding technological advances such as NFC. MySmartJourney provides you with the tools to create a streamlined, personalized hotel experience. Build tours of your premises and create new fun and unique experiences. 
MySmartJourney's platform is used by museums, art galleries, historical sites, hotel establishments and other businesses in order to deliver to their customers all the information they may need or want. By adding this technology to your business, you will guarantee hotel guests access to a modern, memorable experience.
Read the article