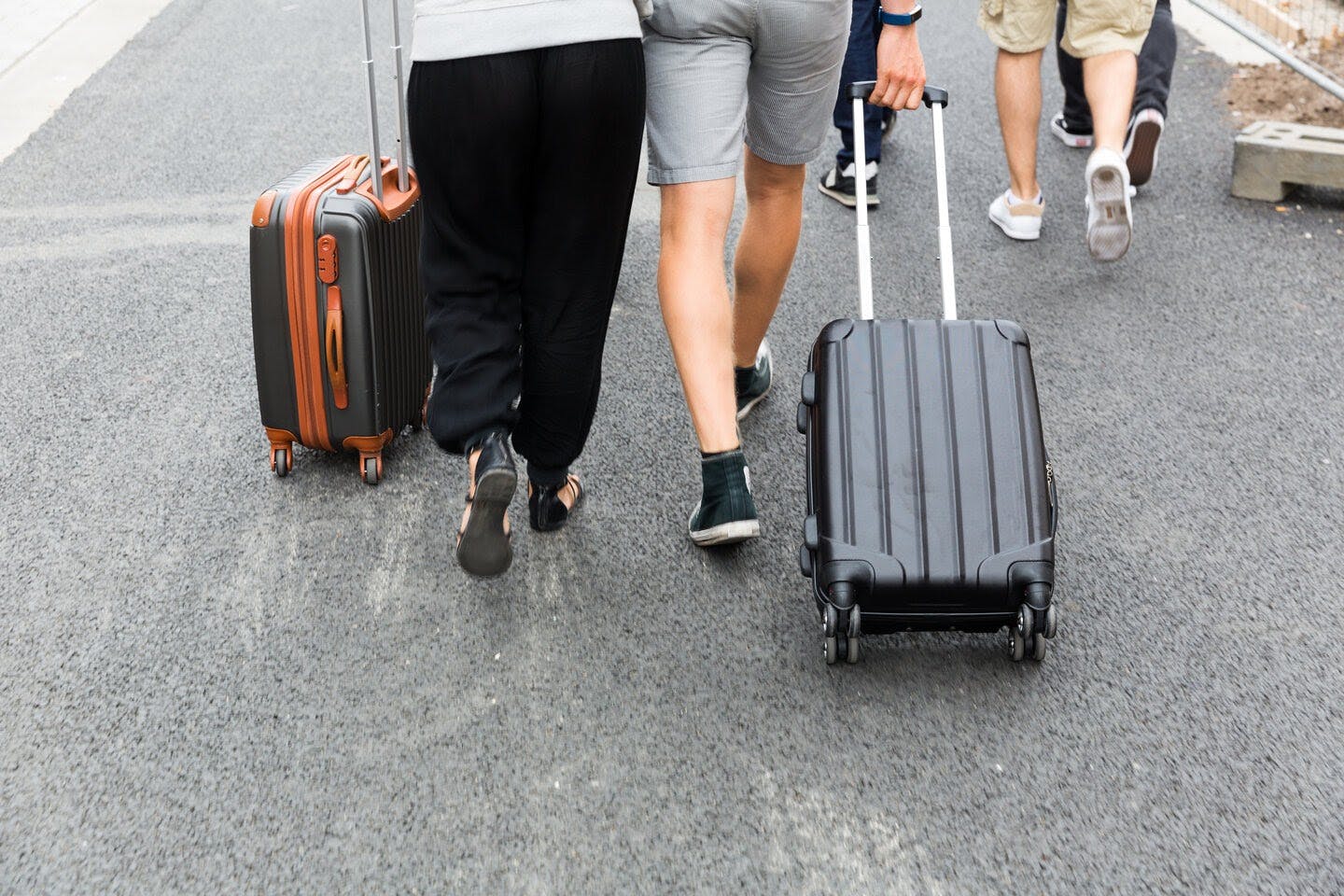 Blog
 / 
Best 10 Tourism & Travel trends of 2021
Best 10 Tourism & Travel trends of 2021
The covid-19 pandemic has reshaped the world in unimaginable ways. Lockdown measures have pushed us to rethink most of our habits. This means that many of the things that we used to enjoy freely are no longer within our reach. Traveling is no exception to this.
Before this pandemic, many great travel plans revolved around wandering through crowded cities, enjoying exotic architectures, having a delightful dinner at exhilarating restaurants, and visiting sensational museums.
With the cancellation of flights in the majority of countries, most 2020 travel plans were unfortunately halted. As such, in 2021, the tourism and travel industry has been looking for innovative measures and approaches that will allow the industry to adapt. This translates into improved safety measures, sustainable regenerative travel proposals, as well as new travel destinations.
While we won't be able to travel as freely as we used to before, there are still numerous heavenly places to explore. Therefore, we will be talking about the most exciting 2021 tourism & travel trends. 
Will traveling rebound in 2021?
While the covid-19 pandemic has affected many sectors and fields, the tourism and travel industry is one of the most affected industries. This is why governments and the travel industry have been looking for innovative ways to stimulate a travel rebound in 2021 and restore international travelling.
Towards the end of 2020, Berkshire Hathaway Travel Protection shared key findings from its 6th Annual State of Travel Insurance Survey of Travellers. Analysis of the results shows that Millennials and high-income travelers are the groups that are ready to return to travel, driving a strong rebound of traveling. This has made the travel industry rethink its tourism trends for 2021.
Moreover, almost all countries around the globe have already implemented massive vaccination campaigns. With that in mind, travel restrictions are expected to be lifted sooner than later. Therefore, a lot of people are already planning their next international trips.
While the International Air Transport Association projects that global traffic will not return to pre-Covid levels until 2024, shorter travel routes are already recovering faster than international ones. This means that even if tourism trends are not likely to resurface anytime soon, newer and more adapted travel trends should allow people to enjoy some of the breathtakingly beautiful travel destinations. As such, with new 2021 travel trends, a rebound in traveling is expected.
Additionally, data published by Delta Air Lines Inc. has indicated that visits to their website were up by 40% in Q4 compared to Q3 of 2020. Travel enthusiasts are yet to convert their visits to ticket purchases. However, such data suggest that there is a strong interest in traveling. A rebound in traveling is thus expected once travel restrictions are lifted and safety measures are implemented. 
Travel restrictions in 2021
With the new British COVID-19 variant spreading rapidly through most European countries and even internationally, the European union and many other countries have imposed unified travel restrictions for 2021. 
The key travel restrictions in 2021 are:
Proof of negative covid-19 test: people willing to travel, especially internationally, are required to take a PCR test. The test should be taken no more than 3 days prior (72 hours) to your flight and a document of your test result should be presented to the airline before boarding the plane.
Proof of recovery from covid-19: travelers who have already had the coronavirus and recovered need to present a document proving their recovery.
If a traveler contracts the virus after having had a negative test result, they are required to quarantine for two weeks.
Additionally, countries have implemented various local regulations such as mask-wearing, curfews, and social distancing measures.
Please note: The information listed here is not exhaustive, as countries may change their travel restrictions and Covid-related regulations as the pandemic situation evolves. We advise you to stay informed and follow official governmental guidelines and regulations when planning your trip.
Top travel trends in 2021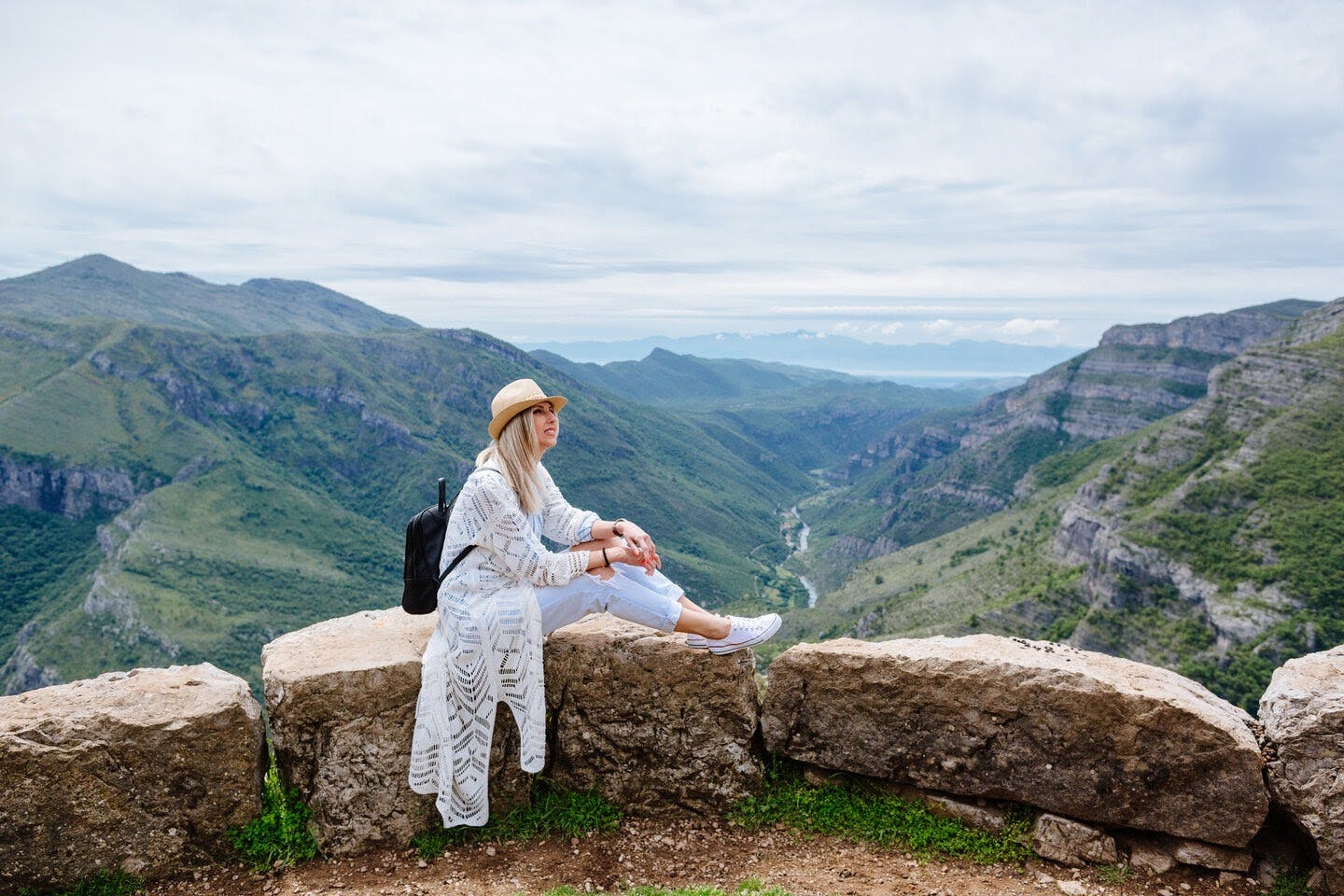 Despite the consequences of the pandemic, the tourism sector is not completely lost. On the contrary, it's reinventing itself to continue offering you a change of scenery. As traveling is set to rebound this year, new tourism trends are emerging. 
Here are some of the top 2021 tourism & travel trends:
1. Regenerative travel
At a time when it has become extremely difficult to travel, everyone likes to imagine his/her future journey. Regenerative travel is a relatively new travel trend that aims to make tourism eco-friendly.
While sustainable tourism promotes more responsible, less harmful, and more sustainable practices for people and resources, regenerative travel aspires to take action to regenerate resources, heal Mother Nature and ensure a livable planet for future generations.
According to supporters of regenerative tourism, local decision-making is essential. New Zealand is one of the pioneering countries in regenerative tourism. This country tries to balance tourism with its natural resources and the well-being of its communities while taking into consideration all stakeholders, especially the Maori.
Tourism New Zealand, the country's leading tourism organization, measures its success not only in economic terms but also in terms of the well-being of the country, taking into account the nature, health of its inhabitants, and community identities.As such, regenerative travel is imposing itself as one of the top 2021 travel trends.
2. Domestic travel
With continuous international travel restrictions due to the current pandemic, domestic travel is starting to look like a very decent alternative. While tourism trends in the past few years have focused on international travel, domestic travel is now one of the top 2021 travel trends.
Domestic travel offers passengers the safety and sustainability that has been lacking during this pandemic. It also allows cost savings and provides a familiarity that so many travel enthusiasts cherish.
It provides a chance to discover beautiful local places. Before the pandemic started, most travelers sought to discover tourist attractions abroad. This often meant that local destinations were neglected. With current travel restrictions, local destinations are presenting passengers with wonderful opportunities to discover local historic and cultural heritage.
3. Working remotely while traveling
With the current pandemic, remote working has become a dominant trend. What initially started as an adaptation to lockdown quickly became a much-appreciated working style. Remote working provides digital nomads with the professional flexibility they have always wanted.
No longer tied to a fixed work environment, many people are nowadays seeking to book extended hotel stays, so that they can combine the pleasure of traveling with working in a novel environment. As such, working remotely while traveling is establishing itself among the top 2021 travel trends.
4. Emerging wanderlust
In the midst of current travel restrictions, continuous lockdown, and travel hiatuses, the desire for traveling is only increasing. Canceled 2020 international travel plans mean that most if not all of us, are more than ever craving a trip to our favorite destinations.
Travelers are thinking of planning both domestic and international trips once travel restrictions are lifted and with the current vaccination progress, it looks like we are set for a massive travel bounce!
As such, we can expect the travel industry to come up with innovative tourism trends, specifically designed to capture the attention of travelers who missed last years' trips.
MySmartJourney is an App that can be customized to share contextualized and interactive contactless information in any public site:
It's easy to use and works on all devices.
It works in real time and you can update content depending on the context as well as generate reports instantaneously. 
It monitors indicators and data in real-time.
5. Travel safety
If there is one thing that this covid-19 pandemic has taught us is that we have to be more cautious than ever. Nowadays, safety is at the center of travelers' concerns. Most passengers will not book a trip to a destination that is still plagued with the virus. This is why governments and the travel industry are working day and night to ensure travel safety.
This new wave of tourism trends is seeing travelers prioritize safety and health measures. Public transportation will be abandoned with more passengers choosing to drive their own car or rent one. However, quarantine measures are likely to stay unpopular among travelers. Governments will therefore be looking for alternative ways to ensure tourism safety. 
6. Frugal traveling
Frugal traveling is certainly among the top 2021 travel trends. The current pandemic has had a negative effect on the financial situation of the majority of people. This means that travelers are more likely to think twice before booking their next trip. It also means that travelers will be expecting more value from their trips. 
We are, thus, ushering in a new era of economical traveling. The travel industry will have to adapt by providing more attractive offers, namely more choices, higher value per cost as well as improved flexibility and transparency.
7. Tech at the foreground of 2021 travel trends
Nowadays we are living in an increasingly digitized world. Technology has helped reshape our lives and society in unimaginable ways.  As tourism in 2021 is plagued with many hurdles and concerns, technology is set to play a major role in restoring the belief that safe and enjoyable tourism is still possible.
Technology is one of the major 2021 travel trends since it offers an array of innovative solutions. Travelers in 2021 are expecting to be able to book their hotel stay and airplane ticket with their smartphones. They are also expecting a more personalized traveling experience.
Besides, tech solutions are essential to Covid safety measures. One of the latest technological innovations of this pandemic era is mobile applications that guide users on which locations are safe and which are to avoid.
8. Escapism
The 2020 lockdown has unquestionably affected our mental health. This has pushed the majority of us to look for ways to escape routine life. While most of us seek refuge in our smartphones and social media presence, planning for future trips is a major source of escapism for many of us.
The majority of travelers have spent large chunks of their lockdown time looking for potential travel destinations. With the power that social media has on influencing our daily lives and desires, the travel industry and hotels can capitalize on that by offering VR (virtual reality) simulations of the experiences that travelers can get.
Travelers will be more excited to discover destinations that they have had a virtual experience of. This will help restore tourism in a post-pandemic world.
9. Diversity as a key 2021 travel trend
Since most of us missed out on traveling in 2020, people from all around the globe are set for international travel once travel restrictions are lifted. It's therefore expected that we will witness an increase in the number of multicultural tourists. Tourism agencies and locals shouldn't be surprised with a spike in tourists from the Middle East, Africa, or Latin America, etc.
10. Visiting friends and family
While lockdown has separated us from our loved ones, an expected relaxation of travel restrictions is a great opportunity for us to reconnect with our friends and family living abroad. It's also a chance to indulge in touristic destinations and visit iconic spots in different places around the world. 
Discover our other articles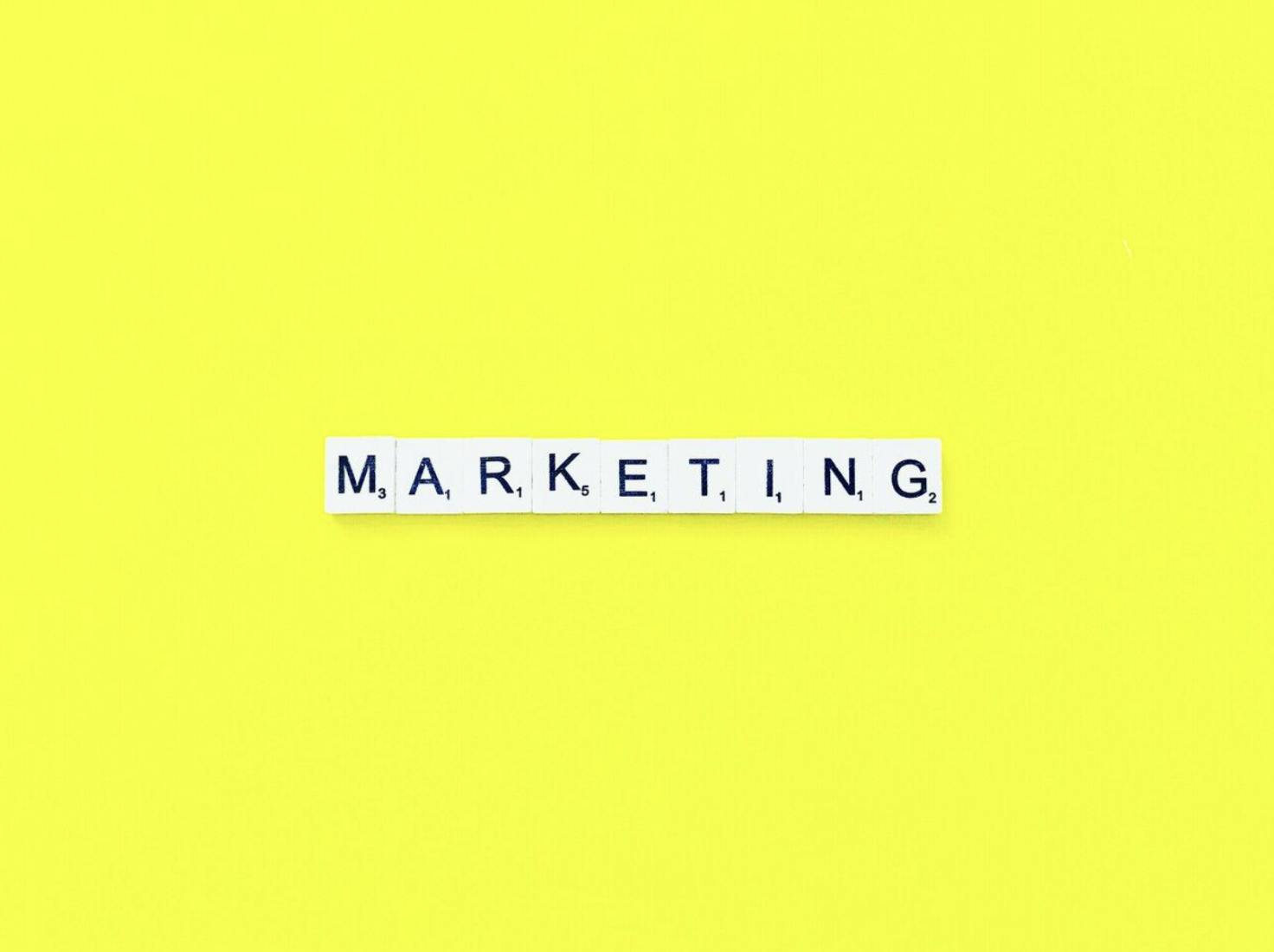 How to develop a phygital marketing strategy
If you want your business to thrive in the new digital marketplace, then it's essential for you to understand how phygital marketing works. In this article, we discuss how you can develop a successful phygital strategy to help your business reach its goals.
What is phygital marketing?
Phygital marketing is a term that refers to experiences that bring physical and digital marketing together. Phygital marketing tactics take advantage of recent advances in communication technology to create novel and exciting customer experiences.
In today's world, phygital experiences can be found all around us. For example, voice assistants such as Amazon's Alexa are used by thousands of people to activate their alarms and have access to the weather forecast. Additionally, virtually scannable menus and digital kiosks have become commonplace in many restaurants.
What does phygital marketing aim for?
The main goal of phygital marketing is to implement physical marketing strategies that are complemented by digital technology. By using solutions such as NFC tags, digital kiosks, and QR codes, one can create seamless experiences that break the line between the physical and digital worlds.
The world is going through an unprecedented digital transformation and we are more dependent on technology than ever before. However, our interest in having close and personalized physical experiences has not dwindled. Digital marketing strategies offered through a phygital medium allow us to have the best of both worlds.
Phygital marketing combines the best aspects of the digital customer experience with the most appealing characteristics of offline, real-world interactions. When appropriately implemented, this marriage between physical and digital marketing efforts results in very fluid customer journeys. 
Why should businesses adopt a phygital marketing strategy?
Phygitial strategies allow businesses to spice up marketing campaigns and shopping experiences with digital content. A phygital solution can bring customer interactions to a whole new level.
Nowadays, customer satisfaction relies heavily on immersive experiences. Companies can use phygital tactics to keep customers engaged without any physical interaction. Since customers can engage with phygital content at their own leisure, businesses can use them to offer personalized experiences.
Another major benefit of phygital marketing experiences is their capacity to provide an easy avenue for communication with the customer. For instance, retail stores can use NFC technology to bring perks of the online shopping experience, such as product recommendations, to their physical locations.
A phygital marketing strategy offers the following benefits:
Using technology to your advantage: Smartphones, NFC tags, QR codes, and other technologies can improve engagement, streamline customer journeys, and offer many other advantages.
Creating unforgettable moments: Well-executed phygital strategies can create experiences that stay with people for years on end. Customers will associate the feelings of joy and awe experienced via phygital moments with the brand.
Learning more about your target audience: A phygital strategy combines several communication channels, allowing a company to gather a vast amount of data about its customer base. By asking customers to provide feedback and write reviews, you can discover the strengths and weaknesses of your business and learn what your audience wants.
What are the benefits of phygical marketing for cities?
7 steps to develop a phygital marketing strategy
1. Do the appropriate research
The best phygital approach for a business depends on the way it normally addresses its audience. A brick-and-mortar shop's phygital tactics will be very different from those of a primarily online business.
For instance, if a company functions mainly as an e-commerce, physical experiences can be provided via pop-up stores. These short-term rental solutions can help bring an online brand experience to physical retail spaces and reach potential customers in the process. Customers can develop stronger brand loyalty with a digital business after meeting them in the real world.
On the other hand, businesses that base their operations around a physical location can use a digital strategy to enhance their real-life experiences. The right digital component may depend on the nature of a business. For example, restaurants and coffee shops can use phygital technology to display their menus, offer discounts, and handle payments.
2. Invest in NFC technology
NFC technology makes it incredibly easy to create seamless customer experiences. Near Field Communication (NFC) is a type of digital communication that uses devices capable of quickly sharing information. NFC is used in electronic identity documents, contactless payment systems, identity access tokens, and even for social networking. The majority of smartphones are manufactured with some kind of NFC functionality in mind.
Retail businesses and pop-up shops can take advantage of NFC technology to bring their phygital strategies to fruition. An NFC tag can play the role of a marketing channel, a digital payment kiosk, a source of information, and much more. The digital experience offered by NFC is only limited by the imagination of the individual who implements it.
Because many modern mobile devices have built-in NFC technology, phygital retail can make use of a device's functionality to deliver text, images, audio, and video directly to a customer. Users can use NFC to learn more about specific products, gain access to discounts and special offers, and enhance their shopping experience, all directly from their smartphones.
3. Don't neglect your social media platforms
Your social media sites should be an integral component of your phygital strategy. Having a solid social media presence has many advantages, including being closer to your customers and their opinions. Social media also offers a wealth of information about your customer base and the things that make them tick. By reviewing and analyzing this info, you can gain a clearer view of your business's strengths and weaknesses. This way, you can keep doing the things that work and iron out the ones that don't.
4. Develop an omnichannel strategy
An omnichannel strategy combines brick-and-mortar locations, social media platforms, websites, email, and mobile to create a cohesive customer experience. When all communication channels are working efficiently and together, customers gain access to a complete phygital content marketing experience.
5. Map the customer journey
The purpose of a phygital experience is to create seamless transitions between the physical and the digital worlds throughout the customer journey. To make the best out of it, you should put yourself in the shoes of the customer and navigate through the multiple steps of a successful purchase. Identify the roadblocks that keep customers from going further along their journey and devise phygital strategies to circumvent them.
What is a digital customer journey?
6. Prepare your staff to handle phygital experiences
As retail and marketing change with the times, so do the required skills of your workforce. If you implement phygital tactics into your business, you must make sure that your in-store staff is well versed in how your newly appointed digital services work.
Understanding the capabilities of the phygital features in place will allow workers to use them to complement their assignments. For instance, if a customer asks a staff member for a specific product, they can use a phygital solution to provide more in-depth info with images and video. Likewise, staff should be ready to provide assistance to any customer who is facing technical difficulties with digital products.
7. Consider implementing wearable tech
Depending on the nature of your business, you may use NFC-powered wearable technology to create engaging experiences. When implemented by hospitality services or during events, the technology can be used to easily exchange contact information and perform other activities.
NFC wearable devices are able to:
Help attendees navigate an event
Bookmark places or sessions
Allow or deny guests and personnel access to restricted areas
Enable contactless signups
Provide staff with a clear communication channel
Manage the flow of traffic, thus preventing bottlenecks
Handle secure transactions
Provide companies with metrics and analytics
Create personalized phygital experiences with MySmartJourney
MySmartJourney offers you the best tools to implement your phygital strategies. Our contactless technology is an easy, quick, and fun way of creating innovative experiences.  The MySmartJourney platform is 100% web-based. This means that users can use it from any sort of device without the need to install an app. 
With MySmartJourney, you are empowered to create unique phygital experiences without needing to learn any programming or wait long development times. The technology is read-to-deploy and can seamlessly integrate into your plans and strategies.
Read the article