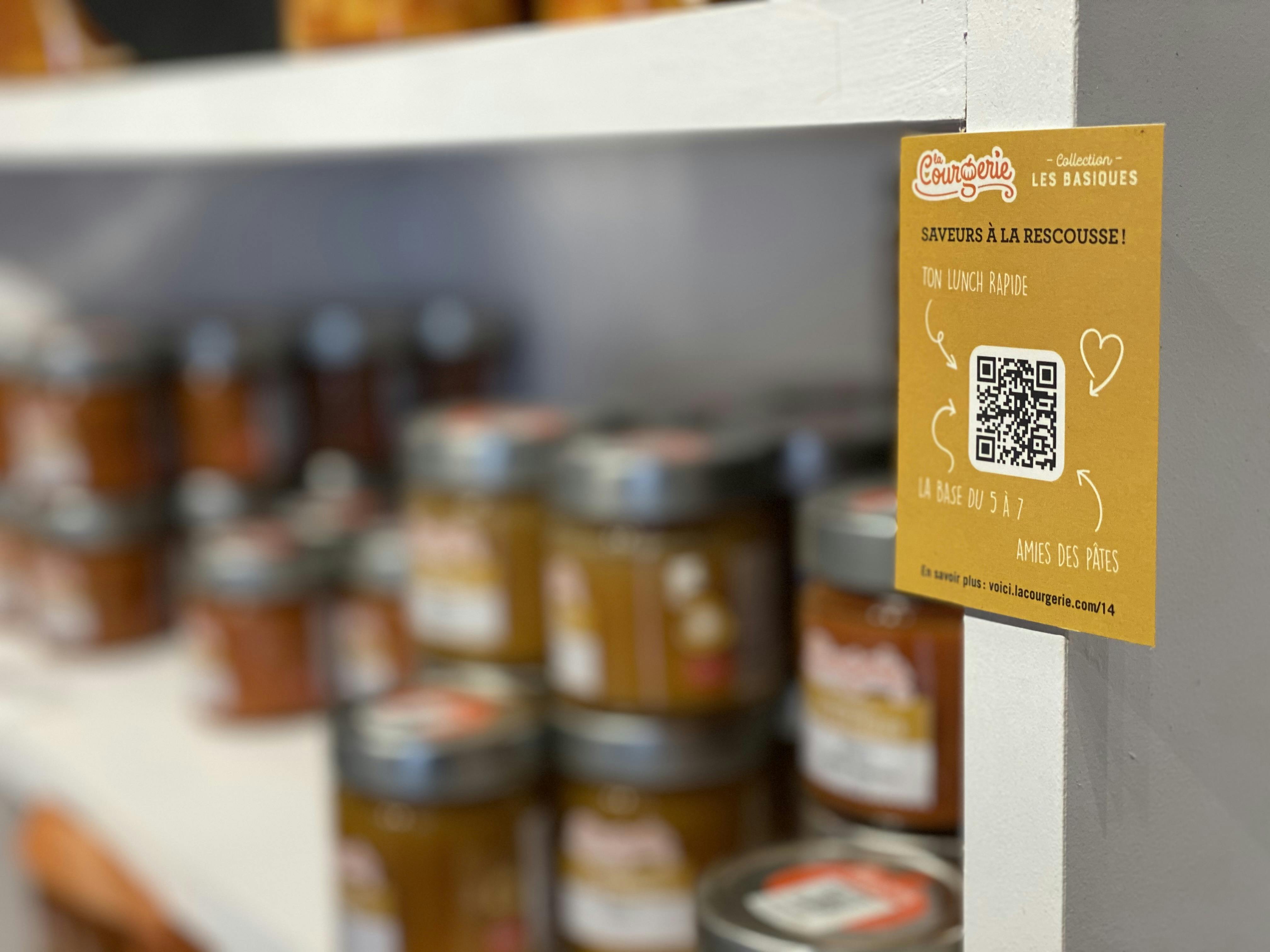 Blog
 / 
Improving the customer experience in the food industry
Improving the customer experience in the food industry
We offer a recap of Sophie Ginoux's article, released on November 16, 2021 on the Panier bleu's blog.
In recent years, consumers and food retailers have been looking for more transparency from producers. New issues are being put forward in the food chain sector, around product quality, the environment and production ethics.
New concerns about transparency
What are the existing controls in the food sector?
There are currently two controls on imported and made in Canada products.
Regulatory control
Regulatory control is in the form of a license, issued by the Canadian Food Inspection Agency. It applies to all importers, producers and processors in Canada. It not only ensures food safety, but also tracks harmful products and recalls them if necessary.
The normative control
The normative control is implemented in some large food banners: Costco, Metro, Loblaw. It is a certification given by an external auditor before the arrival in the big stores.
Two certifications are present in Canada:


Good Manufacturing Practice which is accessible to small food companies;
Global Food Initiative, which allows complete traceability of the product, its ingredients and its packaging, and thus helps reduce fraud.
Why do you want more transparency for food products?
There are currently no regulations that guarantee zero risk in food. The scandals of recent years prove this. In 2019, European frozen products were sold as being made with beef, when in fact it was horse meat. Similarly, beef has been sold as veal. Finally, in Quebec itself, the Buttergate scandal uncovered the use of palmitic acid in cow feed on 22% of Quebec dairy farms.
What is the current state of this transparency and traceability in the food sector?
In the current state, transparency and traceability in the food sector are minimal. The label and the packaging of the majority of the products give only succinct information, such as


the name of the product,
the name and address of the company that produced, processed or distributed it,
its net weight,
a list of ingredients,
a table of nutritional values,
the mention of allergens,
a production and expiration date,
sometimes a label - Product of Quebec or Ocean Wise
But this information does not allow us to know the country of origin of the product nor its different ingredients. It also does not provide information on how it was manufactured, where it was moved or if it was cut off from the cold chain during its transformation process.
The need for a new mode of communication
An opening towards transparency in the food industry
In response to this growing consumer demand, companies are beginning to open up to greater transparency; giving buyers more information about their products through websites or QR codes.
Information made available to consumers
In Canada, several producers have chosen to develop a website on which various information is provided.


The Fédération des producteurs d'œufs du Québec uses a coding system for eggs directly on the shell. This code, once entered on their website, allows to know the origin of the product. A similar system exists in France. A code, written directly on the shell, allows to know the origin of the egg and its farming method (organic, free-range, battery).
undefined
The Regroupement des pêcheurs professionnels du sud de la Gaspésie attaches a medallion with a code to the lobsters, which makes it possible to find out who fished it, where, and even to have access to a video of the fisherman.
undefined
A platform has also been developed to share information. Participating manufacturers can thus transmit more information on their products to Canadian consumers. Currently, nearly 4,000 products are listed on the platform, mainly health and beauty products. However, this is still a small number compared to the nearly 90,000 products listed in the United States.


Accessing product information with a QR code or NFC chip
Increasingly present in our daily lives, QR codes are emerging as a viable solution to the need for transparency. Unlike websites that require a search to find all the information you want, QR codes bring the consumer directly to the product page, without having to do any additional research.


. "Their uses] are multiple!" confirms Isabelle Lopez of MySmartJourney. They can build customer loyalty by directing them to ideas for uses or recipes that will encourage them to repurchase the product. They also lend themselves to cross-selling; for example, we will propose a pairing of cheese purchased with a beer. Finally, the content accessed can vary according to the season or the time of day, or the meals that are consumed. They can even be integrated into an advertising campaign conducted by the company on several media. These are great tools to enhance a brand, its practices and its values."
The use of the QR code in the food sector
Some producers and manufacturers have already started using QR codes to increase contact with their consumers.
La Courgerie case study
In Lanaudière, La Courgerie and its Jardiniers gourmands have chosen to use QR codes for several reasons: mediation, information on products in the store, promotion and accompaniment to the home, and training for employees.
Les Virées Gourmandes Case Study
Another organization, Les Virées Gourmandes de la Montérégie, offers year-round limited edition boxes that allow people to discover the region's producers. QR codes are added to a magazine inside the box, and allow to refer to the different products and producers. But the organization has chosen to go further by integrating QR codes directly on the products, as this offers an exceptional penetration rate compared to other means of communication.
Connected packaging to improve the customer experience in the food industry
QR codes can also inform the buyer about the packaging used and the concept of sustainability. Published on May 4, 2022 on the Ministry of Economy and Innovation website, the article introduces the notion of sustainable packaging for consumer goods. In an intention of sustainable development, the packaging should be thought in the idea of being recyclable, preferably without plastic and low producers of greenhouse gases. A QR code would explain to the consumer the company's choices on packaging, but also how to recycle them.
A relevant advertising tool
Secure and fast
In concrete terms, QR codes and NFC chips, combined with a powerful and versatile web platform, are reliable technologies to transmit information and reassure consumers. They are also a great training tool for employees, especially in a context of manpower shortage. They allow for the automation of certain consumer services, such as payment or returns. One service already offered in Asia is the ability for consumers to do their grocery shopping remotely while at work or on the go.
Personalization for customers
Using QR codes or NFC chips can also personalize the consumer experience. It is easy to integrate recipe ideas that encourage redemption, but also the discovery of products from partner producers.
The content accessed can also vary according to the season or time of day and offer a new experience to the customer at every moment. Offer contests and promotions at a specific time. But also integrate with advertising campaigns conducted by the company on several media.
What other tools are there to make products more transparent?
There are still many other tools to make the blockchain more transparent. Artificial intelligence can radically change the customer experience in stores, and automate certain processes. While in Europe, Blockchain technology consists in the decentralized and secured management of information, where each intermediary directly records the information related to its role.
Discover our other articles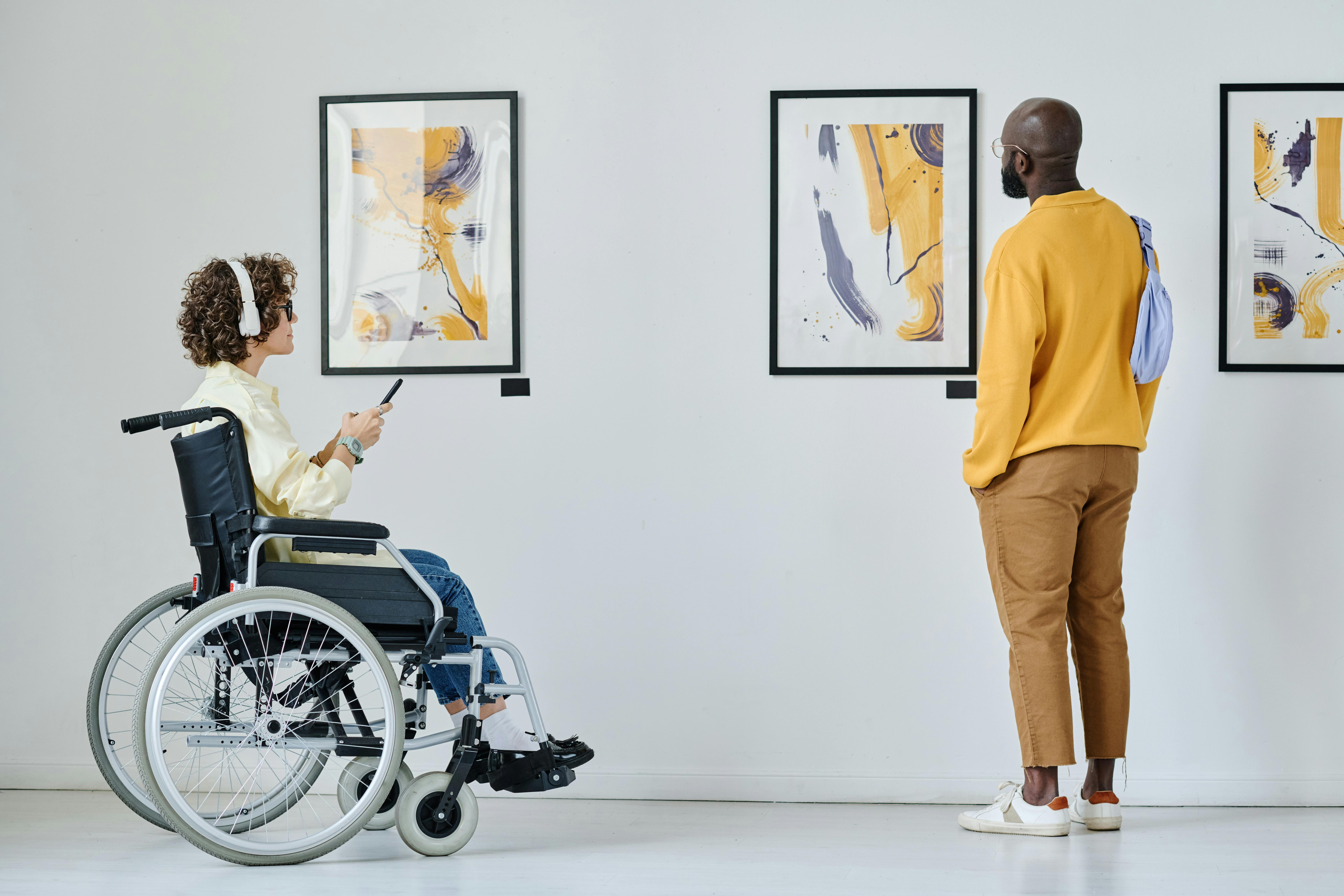 What is a digital customer journey?
Nowadays, the digital customer journey has become complex and difficult to trace. However, it is important to be able to trace the path taken by your prospects in order to offer them a positive visitor experience.
What is a digital customer journey?
The digital customer journey refers to an individual's journey through multiple touchpoints within your organization (e.g., website, mobile app, social media) that will ultimately result in a conversion event. 
Every company can use a customer's browsing history, transactions and contacts with the brand to understand their behavior. This allows them to create personalized offers, to better accompany the Internet user, but also to improve his buying experience and to set up a more adapted after-sales service.
The influence of digital on the customer journey
The advent of the digital world has changed the customer journey by adding new features, creating new steps and greatly altering customer behavior. The emergence of television commercials and websites have complemented the services offered by physical stores, newspapers and catalogues. 
With the rise of social media, instant messaging and apps, the digitization of the customer journey has completely changed the game. The digital journey has become more complex, bringing together a multitude of digital channels that allow them to discover the products and services offered by your company.
What are the stages of the digital customer journey?
The digital customer journey goes through three fundamental stages: 
The discovery phase
The evaluation phase
The selection phase
1. The discovery phase
This first phase represents the discovery of a problem or the awareness of a need for the Internet user. The needs differ from one customer to another, but invite them to do research. It is therefore essential for your brand, organization or institution to stand out from the first searches by offering the answers they are looking for.
This help can be in the form of blogs, e-books, analysis reports, tutorials, etc. These publications offer the user a clear and detailed answer and allow them to better target their research. On the other hand, it allows your brand to stand out by showing that you understand the needs of your audience and by offering them free and accessible resources.
Market your on-site experience
2. The evaluation phase 
The second phase consists of conducting several searches. This way, the Internet user has a better idea of the products and services available on the market. This allows him to compare the various offers based on the opinions of other customers, the services, etc. But also by going on site to confirm his intuitions or the information he has gathered beforehand. At this stage, the customer journey becomes phygitalized and offers new contact points through digital applications, guides or paper documents.
At the same time, any company that wants to showcase its services at this stage must create engaging and unique content as well as share customer testimonials both on the web and in the locations where the experience is offered. The content should be both educational and entertaining to show your expertise to your customers.
3. The selection phase
At this point, the Internet user has armed himself with all the necessary information and now knows exactly what he needs. The customer's choice depends on the efforts made by each brand to highlight the benefits of its product or services. 
This can be done by offering a demo of the solution, a period to test the product, or by offering a warranty period. The most important thing during this stage is to be able to meet the expectations of the target audience and to respond specifically to their concerns. It is therefore necessary to create high value-added content that stands out from competitors. 
Why analyze the digital customer journey?
Analyzing the digital customer journey allows us to better understand their needs and identify their behavior in order to provide them with content adapted to their searches. This mapping also allows us to note all the friction points experienced by the Internet user in order to improve his experience. 
On the other hand, a good analysis of the customer journey helps any company to detect its weak points as well as the levers of its marketing and to make the necessary modifications to be more effective and profitable. This analysis involves the collection of various information on Internet users, such as: 
Sales data 
Navigation data on the website or on the web application
Data from social networks
Responses to customer satisfaction surveys
The possible loyalty of the customer to your brand
Etc.
Guide to digital cultural mediation 
3 tips to optimize your digital customer journey
1. Build on teamwork
The digital customer journey is constantly changing, and to ensure that you respond to these changes effectively, it is critical to engage all members of your team. Adapting to trends, staying operational at all times and delivering the best performance while being attentive to the specific needs of your customers is necessary to optimize your customer journey.
Each department of the company receives different feedback from the customer, between the purchase process, satisfaction surveys and interactions on social networks. Gathering all this data and sharing the answers received between the different teams allows tracing a clear digital journey, to detect the points to improve and the levers to optimize. Constant teamwork allows you to unify your brand image with your customers.
2. Create a personalized interactive customer experience
When you have in-depth customer journey analysis, you can build a clear profile of your personas and ensure that you deliver a personalized experience. This gives you a clear picture of your buyers, including age, preferences, geolocation, interests, behavior, buying process and impressions of the experience. When customers feel that the journey they are offered is personalized, they identify more with your brand and tend to become more loyal.
3. Be present through the different communication channels
The digital customer journey passes through various channels and supports that serve to answer the questions and requirements of the Internet user. It is therefore important to be present in all these channels in order to make the customer's path more fluid. An omnichannel digital strategy guarantees an interactive, harmonious and attractive experience.
6 ways to make your destination stand out
3 examples of digital customer journeys
1. Customer journey for visitors to a cultural or historical site
Thanks to MySmartJourney, historical sites as well as museums and art galleries can create a fun digital journey by engaging visitors with rich and varied multimedia content. These contents are highlighted and accessible to all tourists or travelers thanks to NFC technologies and QR codes. A memorable and unique experience for each visitor guarantees their loyalty to your content as well as their active participation in your marketing strategy by sharing the memories of their visit on social networks. 
How museums benefit from QR and NFC technologies 
2. An unforgettable experience for travelers 
Travelers are often thirsty for new experiences and want to make the most of their trip. Therefore, a great digital journey requires a deep understanding of travelers. This analysis allows you to offer personalized services through your platform, direct them to the right tourist attractions and facilitate their journey.
Phygital marketing as a strategy to connect travelers
3. An exceptional journey through the city's parks
To provide visitors with a sensory experience, you can develop games and scavenger hunts that link the virtual world to the physical world. Creating a digital journey that encourages the user to connect with their environment provides an unforgettable and personalized experience for each user. It's a guarantee of quality that optimizes customer engagement and promotes loyalty.
Tool for creating digital paths
MySmartJourney is a digital journey creation tool that includes various features to personalize your customer journey. With our platform, you can develop a phygital marketing strategy to boost your visitors' engagement. 
Read the article