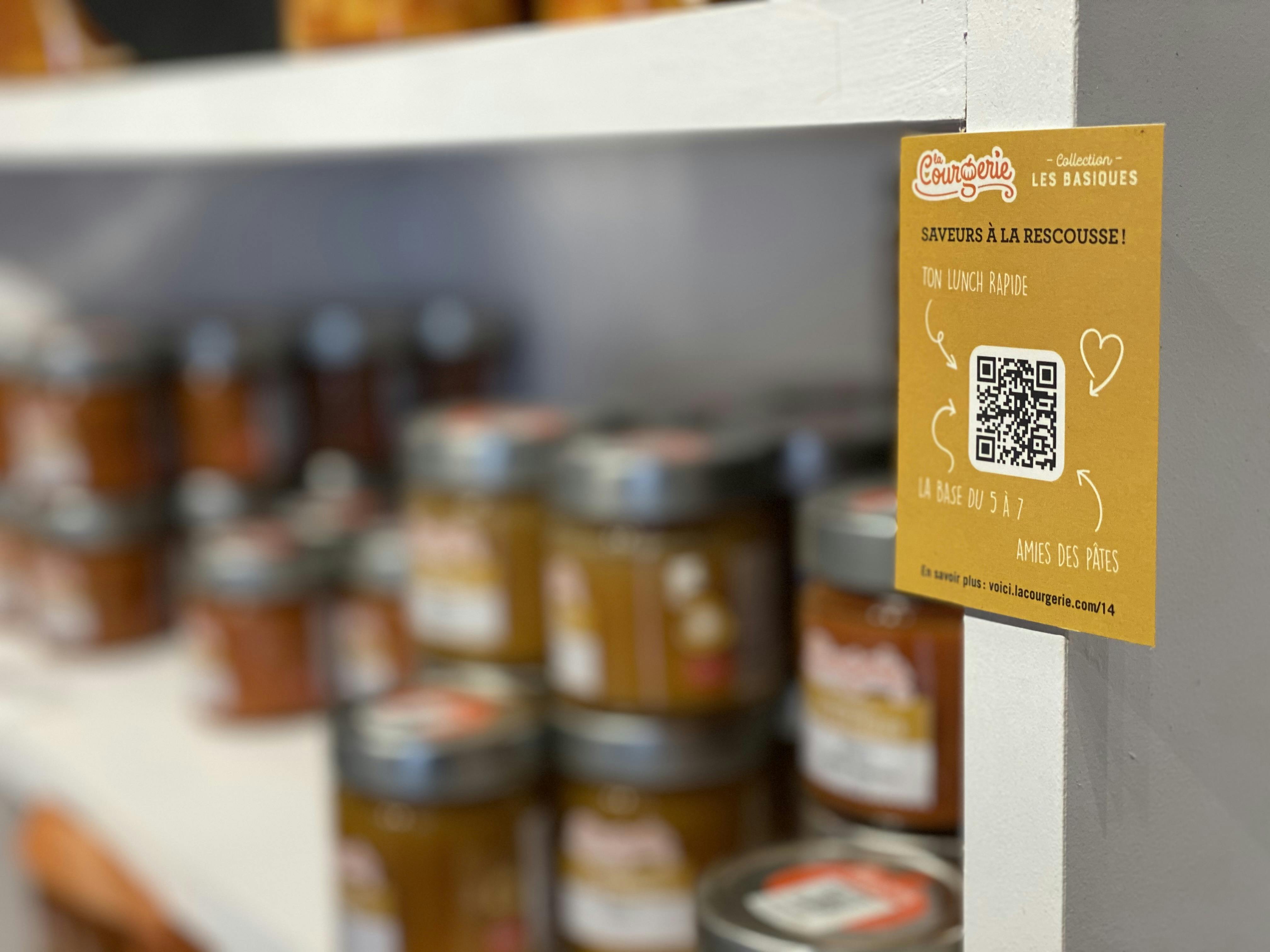 Blog
 / 
Improving the customer experience in the food industry
Improving the customer experience in the food industry
We offer a recap of Sophie Ginoux's article, released on November 16, 2021 on the Panier bleu's blog.
In recent years, consumers and food retailers have been looking for more transparency from producers. New issues are being put forward in the food chain sector, around product quality, the environment and production ethics.
New concerns about transparency
What are the existing controls in the food sector?
There are currently two controls on imported and made in Canada products.
Regulatory control
Regulatory control is in the form of a license, issued by the Canadian Food Inspection Agency. It applies to all importers, producers and processors in Canada. It not only ensures food safety, but also tracks harmful products and recalls them if necessary.
The normative control
The normative control is implemented in some large food banners: Costco, Metro, Loblaw. It is a certification given by an external auditor before the arrival in the big stores.
Two certifications are present in Canada:


Good Manufacturing Practice which is accessible to small food companies;
Global Food Initiative, which allows complete traceability of the product, its ingredients and its packaging, and thus helps reduce fraud.
Why do you want more transparency for food products?
There are currently no regulations that guarantee zero risk in food. The scandals of recent years prove this. In 2019, European frozen products were sold as being made with beef, when in fact it was horse meat. Similarly, beef has been sold as veal. Finally, in Quebec itself, the Buttergate scandal uncovered the use of palmitic acid in cow feed on 22% of Quebec dairy farms.
What is the current state of this transparency and traceability in the food sector?
In the current state, transparency and traceability in the food sector are minimal. The label and the packaging of the majority of the products give only succinct information, such as


the name of the product,
the name and address of the company that produced, processed or distributed it,
its net weight,
a list of ingredients,
a table of nutritional values,
the mention of allergens,
a production and expiration date,
sometimes a label - Product of Quebec or Ocean Wise
But this information does not allow us to know the country of origin of the product nor its different ingredients. It also does not provide information on how it was manufactured, where it was moved or if it was cut off from the cold chain during its transformation process.
The need for a new mode of communication
An opening towards transparency in the food industry
In response to this growing consumer demand, companies are beginning to open up to greater transparency; giving buyers more information about their products through websites or QR codes.
Information made available to consumers
In Canada, several producers have chosen to develop a website on which various information is provided.


The Fédération des producteurs d'œufs du Québec uses a coding system for eggs directly on the shell. This code, once entered on their website, allows to know the origin of the product. A similar system exists in France. A code, written directly on the shell, allows to know the origin of the egg and its farming method (organic, free-range, battery).
undefined
The Regroupement des pêcheurs professionnels du sud de la Gaspésie attaches a medallion with a code to the lobsters, which makes it possible to find out who fished it, where, and even to have access to a video of the fisherman.
undefined
A platform has also been developed to share information. Participating manufacturers can thus transmit more information on their products to Canadian consumers. Currently, nearly 4,000 products are listed on the platform, mainly health and beauty products. However, this is still a small number compared to the nearly 90,000 products listed in the United States.


Accessing product information with a QR code or NFC chip
Increasingly present in our daily lives, QR codes are emerging as a viable solution to the need for transparency. Unlike websites that require a search to find all the information you want, QR codes bring the consumer directly to the product page, without having to do any additional research.


. "Their uses] are multiple!" confirms Isabelle Lopez of MySmartJourney. They can build customer loyalty by directing them to ideas for uses or recipes that will encourage them to repurchase the product. They also lend themselves to cross-selling; for example, we will propose a pairing of cheese purchased with a beer. Finally, the content accessed can vary according to the season or the time of day, or the meals that are consumed. They can even be integrated into an advertising campaign conducted by the company on several media. These are great tools to enhance a brand, its practices and its values."
The use of the QR code in the food sector
Some producers and manufacturers have already started using QR codes to increase contact with their consumers.
La Courgerie case study
In Lanaudière, La Courgerie and its Jardiniers gourmands have chosen to use QR codes for several reasons: mediation, information on products in the store, promotion and accompaniment to the home, and training for employees.
Les Virées Gourmandes Case Study
Another organization, Les Virées Gourmandes de la Montérégie, offers year-round limited edition boxes that allow people to discover the region's producers. QR codes are added to a magazine inside the box, and allow to refer to the different products and producers. But the organization has chosen to go further by integrating QR codes directly on the products, as this offers an exceptional penetration rate compared to other means of communication.
Connected packaging to improve the customer experience in the food industry
QR codes can also inform the buyer about the packaging used and the concept of sustainability. Published on May 4, 2022 on the Ministry of Economy and Innovation website, the article introduces the notion of sustainable packaging for consumer goods. In an intention of sustainable development, the packaging should be thought in the idea of being recyclable, preferably without plastic and low producers of greenhouse gases. A QR code would explain to the consumer the company's choices on packaging, but also how to recycle them.
A relevant advertising tool
Secure and fast
In concrete terms, QR codes and NFC chips, combined with a powerful and versatile web platform, are reliable technologies to transmit information and reassure consumers. They are also a great training tool for employees, especially in a context of manpower shortage. They allow for the automation of certain consumer services, such as payment or returns. One service already offered in Asia is the ability for consumers to do their grocery shopping remotely while at work or on the go.
Personalization for customers
Using QR codes or NFC chips can also personalize the consumer experience. It is easy to integrate recipe ideas that encourage redemption, but also the discovery of products from partner producers.
The content accessed can also vary according to the season or time of day and offer a new experience to the customer at every moment. Offer contests and promotions at a specific time. But also integrate with advertising campaigns conducted by the company on several media.
What other tools are there to make products more transparent?
There are still many other tools to make the blockchain more transparent. Artificial intelligence can radically change the customer experience in stores, and automate certain processes. While in Europe, Blockchain technology consists in the decentralized and secured management of information, where each intermediary directly records the information related to its role.
Discover our other articles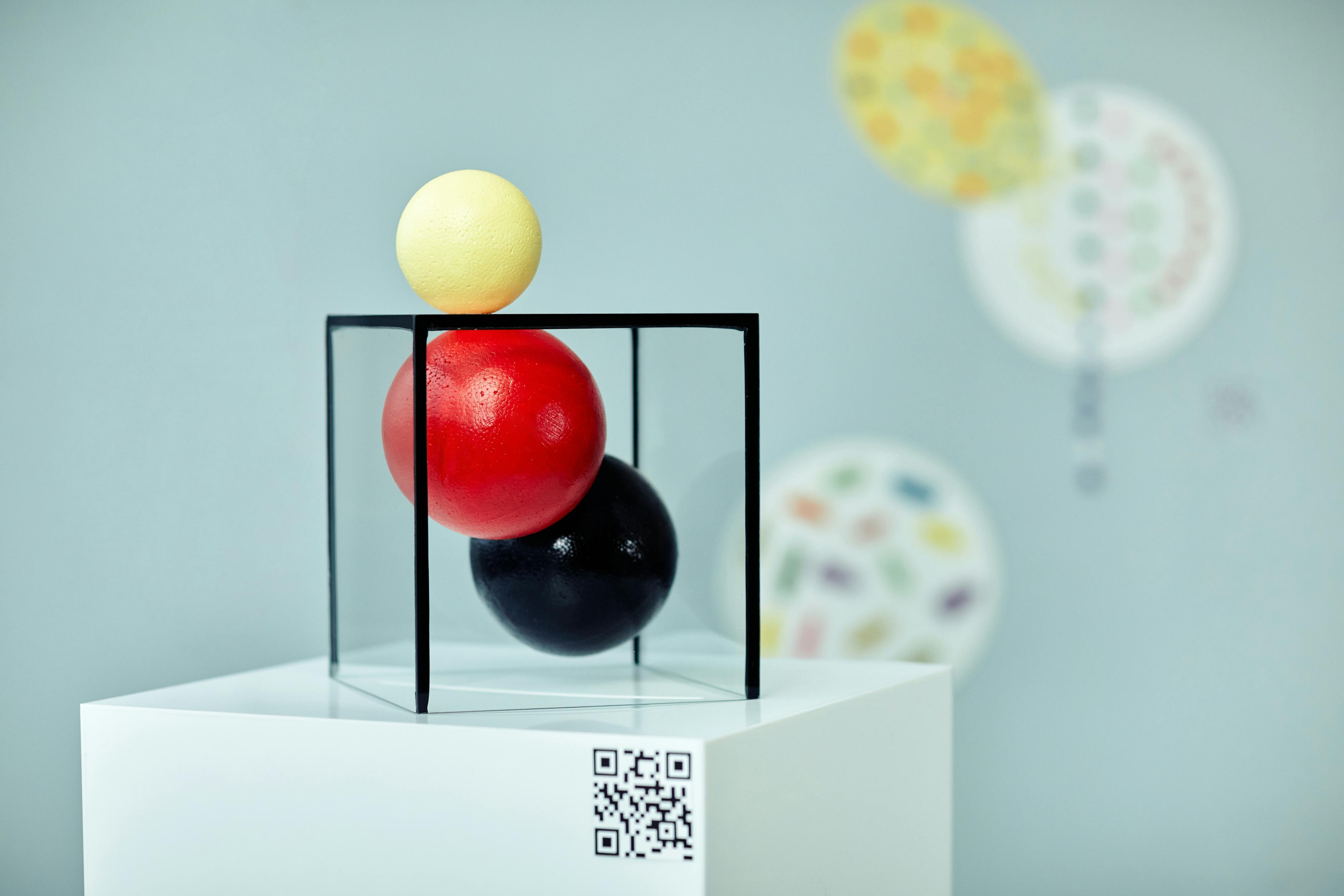 Guide to digital cultural mediation
In the era of the digital revolution, museums and cultural sites are facing important challenges. The question is how to take advantage of technological innovation to bring the visitor into close contact with heritage. Digital cultural mediation projects are part of this approach and offer avenues for proposing interactive and attractive content to a new audience that is familiar with digital tools.
What is digital cultural mediation?
Cultural mediation consists of establishing spaces for dialogue between the participants in a cultural experience, the artists and the cultural organization. It aims to stimulate public participation in cultural life in order to encourage forms of personal and collective appropriation.
Digital cultural mediation is defined as a set of digital technologies and computer supports implemented in physical or virtual places to meet the objectives of cultural mediation. It is important to distinguish between the use of digital technology to create traditional presentation objects such as digitized guidebooks in PDF format or audio guides and forms that exploit digital technology to create an interactive interface between the user and the cultural content. 
In this second case, it is an aid to the visit. These digital mediation devices are developed through computer programming using networks and software applications such as websites, mobile applications and social networks, and different media forms (image, video, text and audio).
What are the challenges of digital cultural mediation?
The development of information and communication technology (ICT) is a major challenge for cultural institutions. Digital mediation is increasingly appreciated and used by a wide category of the public, including single people, elderly couples, young people and teenagers. Multimedia tools complement the traditional text-based narrative. This leads us to ask some fundamental questions:
How to enhance cultural content through digital devices?
How can digital technology be used to serve the visitor and the educational discourse?
What impact will digital mediation have on the visitor's experience of a museum or other cultural site?
The difference between teaching and cultural mediation
Museums and cultural sites are ideal places for learning and discovering historical and artistic heritage. Teaching through cultural visits provides useful information for learners to better understand museum collections or works of art. This is in addition to transmissions based on static documents or the intervention of a guide-lecturer to create a friendly atmosphere between the visitor and the cultural environment.
Cultural mediation aims to make the educational experience more dynamic and active by acting on emotions and feelings. Cultural mediation activities should:
Accompany the visitor throughout the learning process;
Reinforce the visitor's motivation to learn by himself;
Stimulate critical thinking;
Create a pleasure of learning;
Adapt to the various expectations of visitors.
How to implement cultural mediation in museums?
From cultural mediation to digital mediation
In order to strengthen the links between the public and the cultural space, it is important to make the visitor's journey more attractive and immersive. Static observation of a work of art or cultural heritage can lead to a form of passivity despite the presence of content written on a label or the distribution of audio guides.
Digital mediation is at the service of cultural mediation. It fully engages the visitor through interactive screens, QR codes, NFC technology and applications that engage users to explore, search, compare, feel, act and express themselves. Digital mediation practices offer an excellent opportunity to activate perceptual memory.
Digital mediation in museums
Cultural mediation devices are evolving to take advantage of technological development. They can be classified into two types:
Mobile tools that accompany visitors throughout their visit (web applications, NFC technology, etc.);
Fixed tools installed such as tactile tables, lighting devices, video projections, etc.);
Digital mediation also includes fun activities such as games to animate the visit of children or virtual logbooks to keep n unforgettable memory of the visit. There are many ways to create a new experience in a museum. The common interest is to help the public to appropriate the work, the place and to explore its history. Augmented reality (AR) is one of the most popular modern digital devices. However, there are many other effective techniques for achieving these goals.
Discover the historical context of heritage in augmented reality
AR makes it possible to restore missing elements of historical heritage and make them visible in 3D. This facilitates the understanding of the significance of physical monuments (buildings, collections of objects, works of art, archives, etc.) as well as aspects of intangible heritage (languages, ways of life, skills, beliefs, customs, etc.).
Revealing the secrets of a work of art with augmented reality
Through applications designed for digital arts, AR allows the visitor to discover a work of art in depth by focusing on its size, the identity of its characters, its artistic complexity and its symbol. It is a unique audiovisual experience that immerses the visitor in the universe of the artwork.
What kind of organizations benefit from digital cultural mediation?
Digital cultural mediation is integrated in different places and sectors of activity. It serves as a tool for social inclusion and for integrating the arts into public environments to make them more enjoyable. 
As an example, here is a list of organizations that benefit from digital cultural mediation:
Cultural institutions: libraries, cultural centres, art galleries, etc;
Museums and heritage institutions: museums, historic castles, cathedrals, archaeological sites, etc;
Schools;
And so on.
Examples of innovative digital cultural mediation tools
Many cultural venues around the world have invested in innovative digital cultural mediation tools to make their visit memorable and unique:
QR codes and NFC chips to access the content of the city of Le Mans and learn more about its historical heritage;
The "Our Territory, Our Identities" digital platform" digital platform digital platform, co-created with five school boards to showcase cultural objects and collections from the Bibliothèque et Archives nationales du Québec (BAnQ). The platform is mainly intended for teachers;
Mobile applications like the American Museum of Natural History in New York;
A 3D video game designed to make young people discover the Egyptian collections in the Royal Museum of Mariemont in Belgium;
The interactive holograms of the Museum of Illusion in Madrid;
The Escapes games of the Henri Dupuis Museum in Saint-Omer, the Mucem in Marseille or the Rijksmuseum in Amsterdam;
The Histopad used to visit the Palace of the Popes in Avignon, the Chambord castle and the Conciergerie in Paris. The tool is wonderful to project yourself into medieval life by moving the tablet in the majestic rooms of the castles;
Virtual visits of the Louvre Lens thanks to the Uby robot;
The immersive sound trail at the Château de Vaux-le-Vicomte in Maincy, Paris
The visit of the Hôtel de la Marine through the Confident connected headset with binaural sound technology, Paris;
The immersive 4D films of the Cité du Volcan on Reunion Island, a French department in the Indian Ocean;
The rediscovery of Vermeer's artistic painting The Girl with the Pearl (1665) using X-rays to reveal details of the original design of the work;
An entirely digital exhibition created by the Arab World Institute to resurrect the thousand-year-old sites of Palmyra, Aleppo (Syria) and Mosul (Iraq) and explore the history of the Middle East.
Other digital cultural mediation devices
NFC technology
Proximity communication technology allows data to be exchanged between two devices, such as an interactive kiosk and a mobile phone, using a small chip. NFC technology offers access to contactless content via an Internet connection and in complete security.
QR codes
The QR code is a type of two-dimensional barcode. It can be read on a mobile device to quickly trigger an action such as visiting a website, displaying a phone number or making a payment, among others. 
Video mapping
Video mapping is a technique that consists of projecting light onto static objects to create an optical illusion. Video projection on monuments is the best known form of video mapping.
Virtual reality 
Virtual reality is a technology that uses a dedicated headset to immerse oneself in audiovisual content in 3D and with a 360° perspective that simulates reality.
Do you have a digital cultural mediation project in mind?
MySmartJourney is a digital platform specialized in the creation of digital cultural mediation projects. We use simple and interactive technological devices to make your visitors' journey enjoyable, entertaining and useful. Our goal is to provide visitors with a memorable experience and to encourage them to revisit and share your cultural site.
Read the article