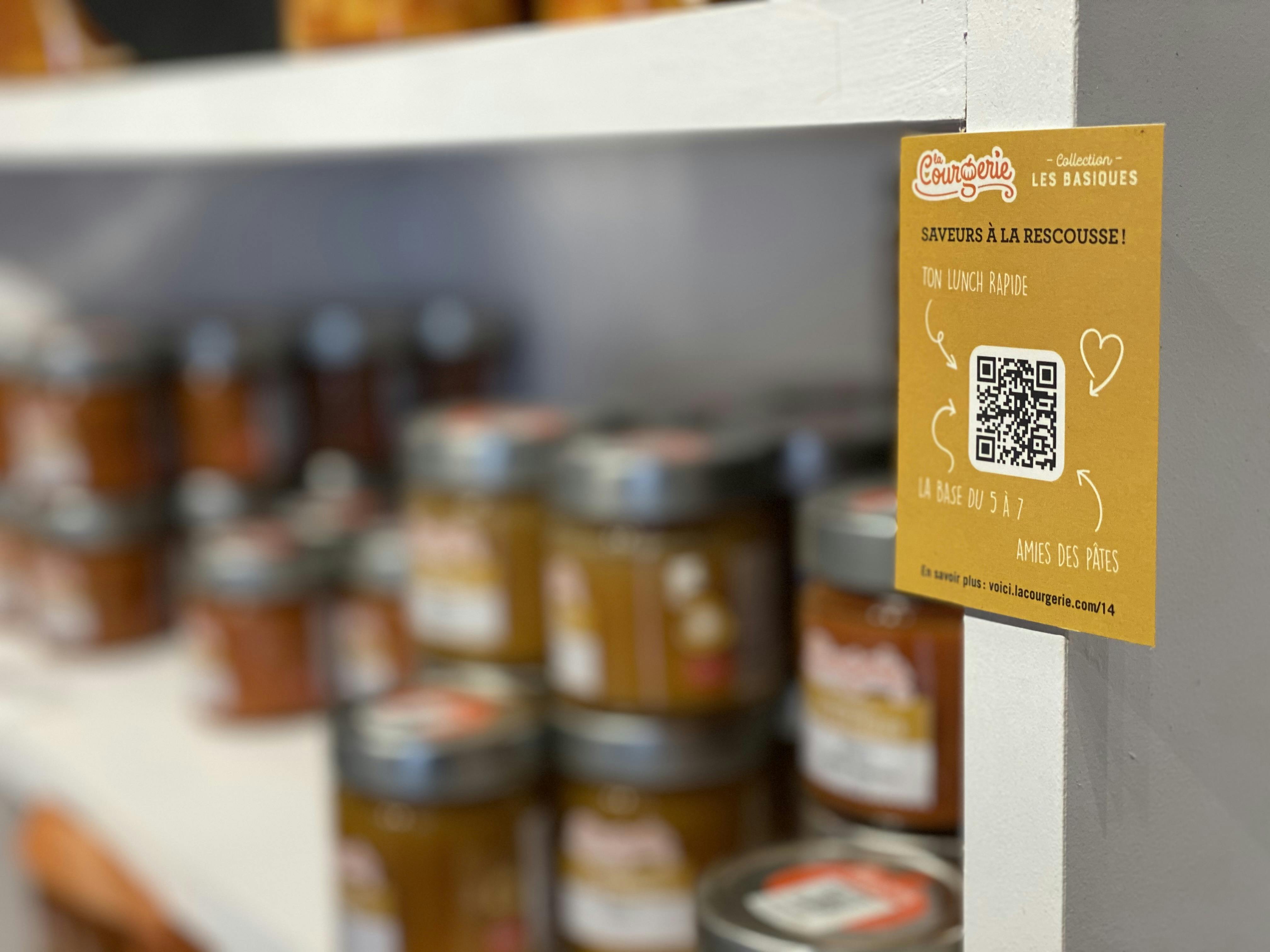 Blog
 / 
Improving the customer experience in the food industry
Improving the customer experience in the food industry
We offer a recap of Sophie Ginoux's article, released on November 16, 2021 on the Panier bleu's blog.
In recent years, consumers and food retailers have been looking for more transparency from producers. New issues are being put forward in the food chain sector, around product quality, the environment and production ethics.
New concerns about transparency
What are the existing controls in the food sector?
There are currently two controls on imported and made in Canada products.
Regulatory control
Regulatory control is in the form of a license, issued by the Canadian Food Inspection Agency. It applies to all importers, producers and processors in Canada. It not only ensures food safety, but also tracks harmful products and recalls them if necessary.
The normative control
The normative control is implemented in some large food banners: Costco, Metro, Loblaw. It is a certification given by an external auditor before the arrival in the big stores.
Two certifications are present in Canada:


Good Manufacturing Practice which is accessible to small food companies;
Global Food Initiative, which allows complete traceability of the product, its ingredients and its packaging, and thus helps reduce fraud.
Why do you want more transparency for food products?
There are currently no regulations that guarantee zero risk in food. The scandals of recent years prove this. In 2019, European frozen products were sold as being made with beef, when in fact it was horse meat. Similarly, beef has been sold as veal. Finally, in Quebec itself, the Buttergate scandal uncovered the use of palmitic acid in cow feed on 22% of Quebec dairy farms.
What is the current state of this transparency and traceability in the food sector?
In the current state, transparency and traceability in the food sector are minimal. The label and the packaging of the majority of the products give only succinct information, such as


the name of the product,
the name and address of the company that produced, processed or distributed it,
its net weight,
a list of ingredients,
a table of nutritional values,
the mention of allergens,
a production and expiration date,
sometimes a label - Product of Quebec or Ocean Wise
But this information does not allow us to know the country of origin of the product nor its different ingredients. It also does not provide information on how it was manufactured, where it was moved or if it was cut off from the cold chain during its transformation process.
The need for a new mode of communication
An opening towards transparency in the food industry
In response to this growing consumer demand, companies are beginning to open up to greater transparency; giving buyers more information about their products through websites or QR codes.
Information made available to consumers
In Canada, several producers have chosen to develop a website on which various information is provided.


The Fédération des producteurs d'œufs du Québec uses a coding system for eggs directly on the shell. This code, once entered on their website, allows to know the origin of the product. A similar system exists in France. A code, written directly on the shell, allows to know the origin of the egg and its farming method (organic, free-range, battery).
undefined
The Regroupement des pêcheurs professionnels du sud de la Gaspésie attaches a medallion with a code to the lobsters, which makes it possible to find out who fished it, where, and even to have access to a video of the fisherman.
undefined
A platform has also been developed to share information. Participating manufacturers can thus transmit more information on their products to Canadian consumers. Currently, nearly 4,000 products are listed on the platform, mainly health and beauty products. However, this is still a small number compared to the nearly 90,000 products listed in the United States.


Accessing product information with a QR code or NFC chip
Increasingly present in our daily lives, QR codes are emerging as a viable solution to the need for transparency. Unlike websites that require a search to find all the information you want, QR codes bring the consumer directly to the product page, without having to do any additional research.


. "Their uses] are multiple!" confirms Isabelle Lopez of MySmartJourney. They can build customer loyalty by directing them to ideas for uses or recipes that will encourage them to repurchase the product. They also lend themselves to cross-selling; for example, we will propose a pairing of cheese purchased with a beer. Finally, the content accessed can vary according to the season or the time of day, or the meals that are consumed. They can even be integrated into an advertising campaign conducted by the company on several media. These are great tools to enhance a brand, its practices and its values."
The use of the QR code in the food sector
Some producers and manufacturers have already started using QR codes to increase contact with their consumers.
La Courgerie case study
In Lanaudière, La Courgerie and its Jardiniers gourmands have chosen to use QR codes for several reasons: mediation, information on products in the store, promotion and accompaniment to the home, and training for employees.
Les Virées Gourmandes Case Study
Another organization, Les Virées Gourmandes de la Montérégie, offers year-round limited edition boxes that allow people to discover the region's producers. QR codes are added to a magazine inside the box, and allow to refer to the different products and producers. But the organization has chosen to go further by integrating QR codes directly on the products, as this offers an exceptional penetration rate compared to other means of communication.
Connected packaging to improve the customer experience in the food industry
QR codes can also inform the buyer about the packaging used and the concept of sustainability. Published on May 4, 2022 on the Ministry of Economy and Innovation website, the article introduces the notion of sustainable packaging for consumer goods. In an intention of sustainable development, the packaging should be thought in the idea of being recyclable, preferably without plastic and low producers of greenhouse gases. A QR code would explain to the consumer the company's choices on packaging, but also how to recycle them.
A relevant advertising tool
Secure and fast
In concrete terms, QR codes and NFC chips, combined with a powerful and versatile web platform, are reliable technologies to transmit information and reassure consumers. They are also a great training tool for employees, especially in a context of manpower shortage. They allow for the automation of certain consumer services, such as payment or returns. One service already offered in Asia is the ability for consumers to do their grocery shopping remotely while at work or on the go.
Personalization for customers
Using QR codes or NFC chips can also personalize the consumer experience. It is easy to integrate recipe ideas that encourage redemption, but also the discovery of products from partner producers.
The content accessed can also vary according to the season or time of day and offer a new experience to the customer at every moment. Offer contests and promotions at a specific time. But also integrate with advertising campaigns conducted by the company on several media.
What other tools are there to make products more transparent?
There are still many other tools to make the blockchain more transparent. Artificial intelligence can radically change the customer experience in stores, and automate certain processes. While in Europe, Blockchain technology consists in the decentralized and secured management of information, where each intermediary directly records the information related to its role.
Discover our other articles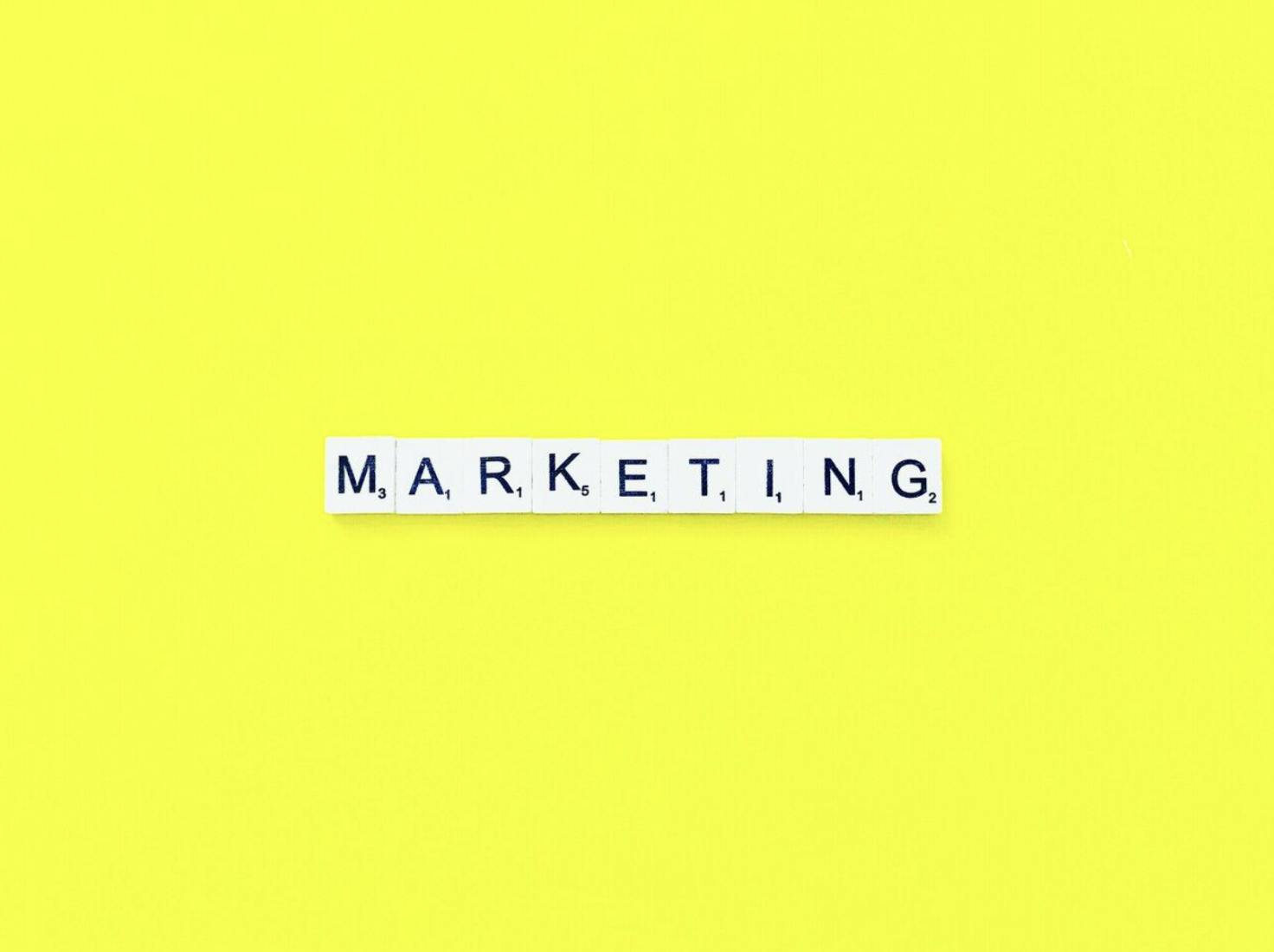 How to develop a phygital marketing strategy
If you want your business to thrive in the new digital marketplace, then it's essential for you to understand how phygital marketing works. In this article, we discuss how you can develop a successful phygital strategy to help your business reach its goals.
What is phygital marketing?
Phygital marketing is a term that refers to experiences that bring physical and digital marketing together. Phygital marketing tactics take advantage of recent advances in communication technology to create novel and exciting customer experiences.
In today's world, phygital experiences can be found all around us. For example, voice assistants such as Amazon's Alexa are used by thousands of people to activate their alarms and have access to the weather forecast. Additionally, virtually scannable menus and digital kiosks have become commonplace in many restaurants.
What does phygital marketing aim for?
The main goal of phygital marketing is to implement physical marketing strategies that are complemented by digital technology. By using solutions such as NFC tags, digital kiosks, and QR codes, one can create seamless experiences that break the line between the physical and digital worlds.
The world is going through an unprecedented digital transformation and we are more dependent on technology than ever before. However, our interest in having close and personalized physical experiences has not dwindled. Digital marketing strategies offered through a phygital medium allow us to have the best of both worlds.
Phygital marketing combines the best aspects of the digital customer experience with the most appealing characteristics of offline, real-world interactions. When appropriately implemented, this marriage between physical and digital marketing efforts results in very fluid customer journeys. 
Why should businesses adopt a phygital marketing strategy?
Phygitial strategies allow businesses to spice up marketing campaigns and shopping experiences with digital content. A phygital solution can bring customer interactions to a whole new level.
Nowadays, customer satisfaction relies heavily on immersive experiences. Companies can use phygital tactics to keep customers engaged without any physical interaction. Since customers can engage with phygital content at their own leisure, businesses can use them to offer personalized experiences.
Another major benefit of phygital marketing experiences is their capacity to provide an easy avenue for communication with the customer. For instance, retail stores can use NFC technology to bring perks of the online shopping experience, such as product recommendations, to their physical locations.
A phygital marketing strategy offers the following benefits:
Using technology to your advantage: Smartphones, NFC tags, QR codes, and other technologies can improve engagement, streamline customer journeys, and offer many other advantages.
Creating unforgettable moments: Well-executed phygital strategies can create experiences that stay with people for years on end. Customers will associate the feelings of joy and awe experienced via phygital moments with the brand.
Learning more about your target audience: A phygital strategy combines several communication channels, allowing a company to gather a vast amount of data about its customer base. By asking customers to provide feedback and write reviews, you can discover the strengths and weaknesses of your business and learn what your audience wants.
What are the benefits of phygical marketing for cities?
7 steps to develop a phygital marketing strategy
1. Do the appropriate research
The best phygital approach for a business depends on the way it normally addresses its audience. A brick-and-mortar shop's phygital tactics will be very different from those of a primarily online business.
For instance, if a company functions mainly as an e-commerce, physical experiences can be provided via pop-up stores. These short-term rental solutions can help bring an online brand experience to physical retail spaces and reach potential customers in the process. Customers can develop stronger brand loyalty with a digital business after meeting them in the real world.
On the other hand, businesses that base their operations around a physical location can use a digital strategy to enhance their real-life experiences. The right digital component may depend on the nature of a business. For example, restaurants and coffee shops can use phygital technology to display their menus, offer discounts, and handle payments.
2. Invest in NFC technology
NFC technology makes it incredibly easy to create seamless customer experiences. Near Field Communication (NFC) is a type of digital communication that uses devices capable of quickly sharing information. NFC is used in electronic identity documents, contactless payment systems, identity access tokens, and even for social networking. The majority of smartphones are manufactured with some kind of NFC functionality in mind.
Retail businesses and pop-up shops can take advantage of NFC technology to bring their phygital strategies to fruition. An NFC tag can play the role of a marketing channel, a digital payment kiosk, a source of information, and much more. The digital experience offered by NFC is only limited by the imagination of the individual who implements it.
Because many modern mobile devices have built-in NFC technology, phygital retail can make use of a device's functionality to deliver text, images, audio, and video directly to a customer. Users can use NFC to learn more about specific products, gain access to discounts and special offers, and enhance their shopping experience, all directly from their smartphones.
3. Don't neglect your social media platforms
Your social media sites should be an integral component of your phygital strategy. Having a solid social media presence has many advantages, including being closer to your customers and their opinions. Social media also offers a wealth of information about your customer base and the things that make them tick. By reviewing and analyzing this info, you can gain a clearer view of your business's strengths and weaknesses. This way, you can keep doing the things that work and iron out the ones that don't.
4. Develop an omnichannel strategy
An omnichannel strategy combines brick-and-mortar locations, social media platforms, websites, email, and mobile to create a cohesive customer experience. When all communication channels are working efficiently and together, customers gain access to a complete phygital content marketing experience.
5. Map the customer journey
The purpose of a phygital experience is to create seamless transitions between the physical and the digital worlds throughout the customer journey. To make the best out of it, you should put yourself in the shoes of the customer and navigate through the multiple steps of a successful purchase. Identify the roadblocks that keep customers from going further along their journey and devise phygital strategies to circumvent them.
What is a digital customer journey?
6. Prepare your staff to handle phygital experiences
As retail and marketing change with the times, so do the required skills of your workforce. If you implement phygital tactics into your business, you must make sure that your in-store staff is well versed in how your newly appointed digital services work.
Understanding the capabilities of the phygital features in place will allow workers to use them to complement their assignments. For instance, if a customer asks a staff member for a specific product, they can use a phygital solution to provide more in-depth info with images and video. Likewise, staff should be ready to provide assistance to any customer who is facing technical difficulties with digital products.
7. Consider implementing wearable tech
Depending on the nature of your business, you may use NFC-powered wearable technology to create engaging experiences. When implemented by hospitality services or during events, the technology can be used to easily exchange contact information and perform other activities.
NFC wearable devices are able to:
Help attendees navigate an event
Bookmark places or sessions
Allow or deny guests and personnel access to restricted areas
Enable contactless signups
Provide staff with a clear communication channel
Manage the flow of traffic, thus preventing bottlenecks
Handle secure transactions
Provide companies with metrics and analytics
Create personalized phygital experiences with MySmartJourney
MySmartJourney offers you the best tools to implement your phygital strategies. Our contactless technology is an easy, quick, and fun way of creating innovative experiences.  The MySmartJourney platform is 100% web-based. This means that users can use it from any sort of device without the need to install an app. 
With MySmartJourney, you are empowered to create unique phygital experiences without needing to learn any programming or wait long development times. The technology is read-to-deploy and can seamlessly integrate into your plans and strategies.
Read the article