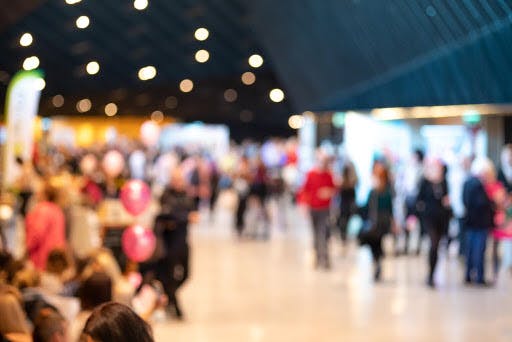 Blog
 / 
Why use microsites for your events?
Why use microsites for your events?
What is a microsite?
A microsite is ultimately a site that exists outside of the primary website of a company. It serves as an extension to the original website, although it often has stand-alone features that differentiate it from the main website. 
A microsite can function either as a website on its own or as a cluster of websites, and is often temporary. They are used as marketing tools as they are often centered around specific branded content. 
Microsites come in different forms, such as blogs, infographics or interactive experiences. Their ultimate goal is to elevate the marketing campaign of a company product or event. 
What is the purpose of a microsite? 
The main purpose of a microsite is to add value to the marketing strategy. Creating a virtual area outside of the main company website helps boost the exposure of a specific brand or event campaign. 
Microsites are a successful tactic in promotion and marketing as they allow creators to think outside of the box and leverage non-conventional strategies. A microsite is not restricted to the constraints of a primary website and therefore can afford to be more experimental with its content and set up. 
In addition to demonstrating creative innovation, microsites benefit the greater good of a company, brand or event. Since they inhabit more web space, they have the ability to extend the boundaries of audiences that are reached. 
Although its content, form and visuals are afforded more freedom, they still inherently link to the initial web page. A microsite adds a new exciting layer to an already established company website.
What is the difference between a microsite and a website? 
As microsites require their own URL, individuals sometimes struggle to understand how they differ from websites. However, there are few technical differences between microsites and websites with the main difference being their purpose.
A website is the main hub for a company. It's the primary virtual and online source for all the information about said company, brand or event. It must adhere to an unwritten set of rules in order to ensure it can successfully do its job. For example, a website has to be easily accessible since it's the first port of call for customers to find information. 
A microsite, on the other hand, is not the first port of call for your customers. These sites generally have a very specific purpose and so they don't carry the same weight of information as a website does. 
Nevertheless, microsites still have an important function to carry out as they help the brand/ company reach more people, or reach a specific target group. This targeted experience ensures microsites are able to convey personalized and specific information that may have gotten lost in translation in the wider landscape of a website.
What is an example of a microsite?
There are numerous examples of microsites available on the internet as they are used by different brands and companies. One of the most impressive microsites is one created by the fashion brand Chanel. 
Chanel launched a microsite in 2012 that provided a great case study to look at how a microsite works. Chanel's microsite was titled Inside Chanel and featured stories about the history and making of the brand. 
The microsite was a fun and interactive way for fans to learn more about the brand, whilst simultaneously allowing the brand to entice more people in by piquing an interest in the company itself. 
As all the technical information such as product information, contact details and delivery policy was included on the main website, Chanel had the freedom to create a unique experience on their microsite. Inside Chanel offered individuals a more intimate look into the inner workings of the brand.
Top benefits of microsites for your events
Now that you know what a microsite is, it's time to explore its many benefits. Using this strategy to create specific event microsites is a smart marketing move. Event microsites provide an array of benefits ranging from event branding, to event management and event planning.
Here are some of the key benefits of using microsites for your events:
1.  Event branding 
Events are a specific area of business that benefit greatly from microsites. As they are not restricted to the overall branding and marketing techniques used by the company as a whole, event microsites can curate very specific and unique event brands. 
They help build hype and recognition for events as they are established both from within and outside the brand/company. Event microsites can contribute greatly to the marketing strategies employed. Companies should embrace the opportunities that microsites present as they provide them with the freedom to temporarily rebrand and ensure they cater to a specific target or segment.
2. Easy to set up 
Creating a microsite is extremely easy as it doesn't require the same level of information, alternative landing pages and specified aesthetics that a website does. 
The great thing about microsites is that they are super easy to create. Events are usually one-time occurrences so the short lifespan microsites makes them a great marketing tactic. A microsite can quickly be made to market a single event and then removed once the event is over. 
Moreover, if the events are annually occurring, the microsite can go live when it needs to and be constantly updated with new, event specific branding and information allowing to keep the core identity of the event whilst also easily changing what you need to. 
3.Search engine optimization
Although creating microsites for the sole purpose of enhancing your SEO is an unsuccessful tactic, if you're already creating a microsite because it complements your website, you should definitely use this opportunity to enhance your search engine optimization. 
Using keywords and including backlinks will help drive traffic to your main website. If your microsite is focused and professional, including SEO tactics will inevitably improve your ranking in the search results.
4. Targeted content
When creating a microsite, there's usually a target audience in mind. Although the brand/company might have a wider ranging target audience, microsites allow it to focus on subgroups for specific events. 
Leveraging an event microsite allows you to branch away from the more generalized content in order to curate more targeted content. This allows you to create a personalized user experience.
5. Cost
The cost of setting up a microsite is one of the most appealing benefits. It requires little investment and the revenue that it brings in is worth the initial investment. Moreover, the kinds of data tracking software that can be virtually installed on microsites allows the marketing team to monitor event registration and interest. 
At the end of the day, microsites are there for you to use how you wish. They are an opportunity to provide customers with a unique experience that they would not be able to get on your main website. Make sure you seize this opportunity to create a tailor-made site that will appeal to your target market.
Discover our other articles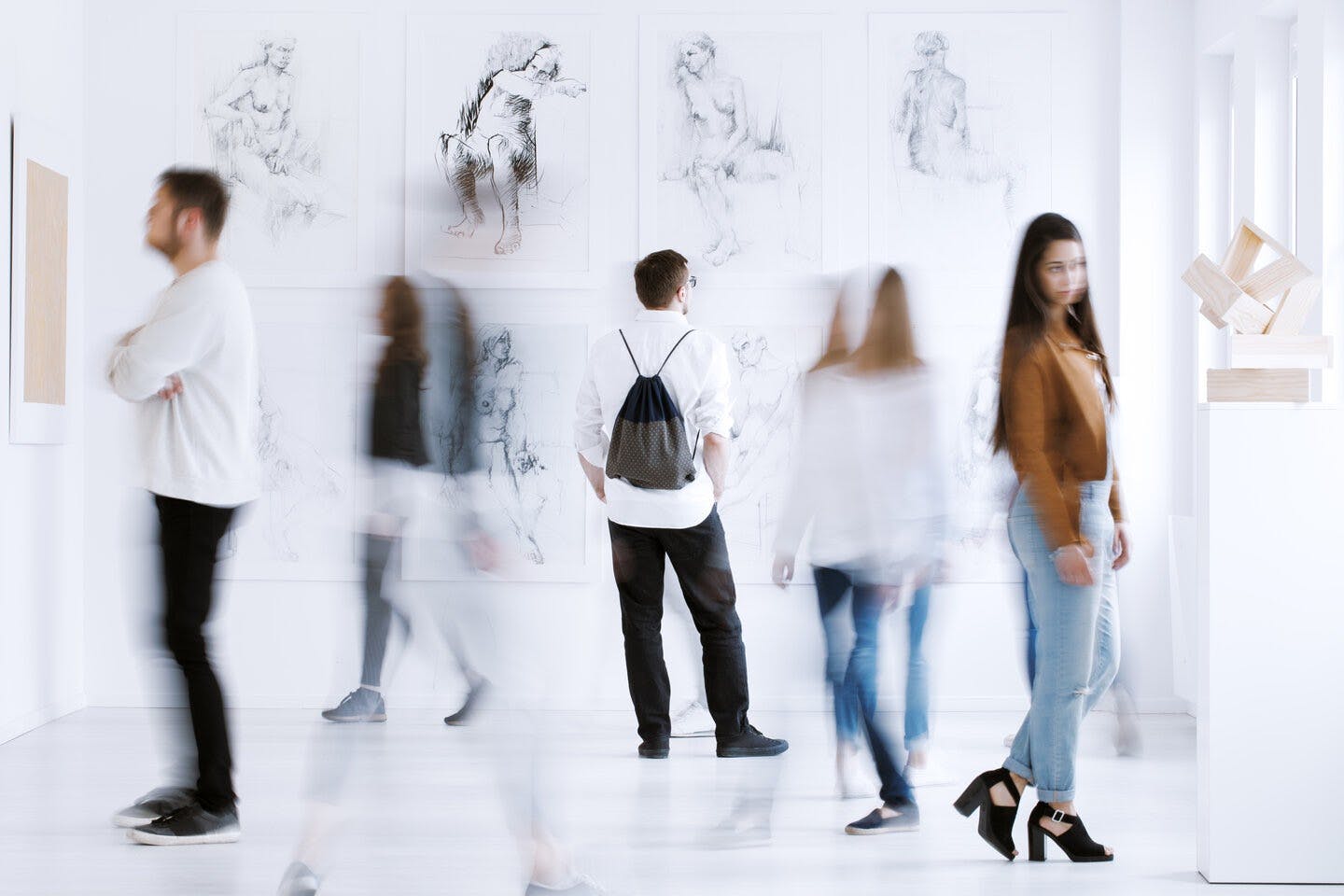 What exactly is cultural mediation ?
What does cultural mediation mean?
Cultural mediation in the process of connecting individuals with other cultures in a seamless and informative manner. 
We, as humans, have a wide range of connections to various cultures and societies, which are not always easy to identify and decipher within the wider context of our lives and the world. 
The social environments that we have the opportunity to be exposed to propose intriguing and exciting possibilities, but these possibilities are not always easy to grasp and understand. That is where cultural mediation comes in. Cultural mediation is the process of helping individuals fully comprehend alternative cultures through involvement and participation. 
Cultural mediation is integral in supporting people on their journey to understand other cultural norms and encourage cross cultural coherence. Different social environments create different boundaries and modes of knowledge. Cultural mediation works to bring together these concepts of cultural difference to enhance understanding and acceptance across boundaries.
What does a cultural mediator do?
Unsurprisingly, cultural mediators bring together ideas of culture and mediation in order to facilitate cultural development and cohesion. Ultimately, cultural mediators work as a source of knowledge as they convey information between two or more cultural sources with great ease and accuracy. 
In addition to creating coherence between parties, individuals and cultures, they also facilitate dispute resolution in order to promote clarity and unity. They have a deep well of knowledge and are easily able to recall information in order to explain concepts of cultural norms and differences. Moreover, they are often proficient in different languages so they can ease comprehension between different parties, individuals and cultures. 
Although cultural mediators can be real life individuals, in this 21st century setting, cultural mediation has also transferred into the digital world. Businesses and web interfaces have been developed in order to allow cultural mediation to bridge the gap between the physical and digital world. 
Cultural mediation has evolved into the digital sphere
How does Vygotsky's theory explain cultural differences?
An individual who has been influential in the world of cultural understanding and difference is Vygotsky. He devised the Vygoatskian principle to explain the concepts behind cultural mediation. 
The Vygotskyian principle emphasises the importance of tools and signs in developing our cognitive functions. According to his theory, the tools and signs that we encounter throughout society become internalized and inform the development of our everyday abilities, such as learning, problem solving and memory. This therefore means that society and culture are the mediators for our abilities. 
Vygotsky focuses on the development of children's cognition in order to best demonstrate his theory. If you think about the process of how children learn, his theory becomes easier to grasp. It can be broken down as follows:
Children begin with very little knowledge about the world around them.
As they grow, they begin to form opinions, beliefs, critical thinking and problem solving skills.
They acquire these skills by observing the world around them and asking questions.
These observations and answers are internalized and eventually form a child's understanding of the world around him, and enhances a plethora of their abilities. 
Vygotsky's theory highlights the importance of mediators in developing understanding in children, which can also be translated into the importance of understanding across cultures within adults. Although adults are fully competent in understanding their own cultural beliefs and systems, they are not so competent in others. 
Therefore, a similar process is at work in cultural mediation amongst adults. Adults observe other cultures and internalize behaviours and modes of thinking that align with these differing cultures. 
Art and cultural mediation
Cultural mediation's interaction with art is an important one, as it allows for an exchange of meaning and significance within artwork, which makes it more accessible to a wider group of people. Art is an extremely creative medium, and cultural mediation allows this creativity to thrive as it promotes an exchange in knowledge and exploration of works of art. 
Although a comprehensive understanding of the culture and context that surrounds a piece of work is not required to appreciate the content of the piece, it can help to enhance your experience of the art. Whether you have a particular interest in a specific piece of art, or a broader interest in the world of art, cultural mediation can help you understand as much as possible in order to get the most out of it. 
Art and cultural mediation go hand in hand.
Why is cultural mediation important for museums?
As highlighted, an in-depth knowledge of art, including a well rounded and comprehensive breakdown of the cultural background of pieces is integral in order to compose an all encompassing understanding of the art. 
That need for substantial background knowledge translates into a necessity for cultural mediation within museums in order to ensure visitors are provided with everything they need in order to enjoy their visit as much as possible.
Here are some key reasons to implement cultural mediation in your museum :
1. Helps you connect with visitors
Hiring cultural mediators will inevitably improve your connection to visitors as it creates a more personal experience for them as they make their way through the museum. 
As much as museums are brilliant sources for individuals to feel cultured as they slowly build knowledge and understanding on a plethora of different things, the inherent set up of a museum can often prove to be dreary and in some cases overwhelming. 
Since there is so much information available within a museum, it is easy to get lost in it all, which can sometimes counteract everything that you are meant to be enjoying. Integrating cultural mediators throughout the museum can help to mitigate this. If visitors find it difficult to concentrate, understand or fully appreciate what is in front of them, mediators can step in and offer to help.
2. Provides fast answers
Implementing cultural mediation technology or in person cultural mediators allows your visitors easy and instantaneous access to resources. The ability to quickly answer the questions of your visitors is integral in maintaining maximum engagement. 
3. Opportunity to create unique experiences
Cultural mediation comes in many different forms. From digitally interactive information points, to cultural mediator led workshops, there are an endless number of ways to provide information.
Understanding your target market and specifying your methods of cultural mediation will help your museum maintain maximum interest from your guests. For example, if the museum caters to children, you could create a digital game that visitors participate in throughout their journey around the museum. 
Each attraction has an accompanying digital feature that lets you learn more about the attraction and earn some points. If you have a more sophisticated target audience, maybe introduce some lectures throughout the day to provide even more background knowledge to your exhibit. 
There are a multitude of ways that you can incorporate cultural mediation into your museum. Any way that you can develop and expand an individual's understanding of your exhibition is a form of cultural mediation, so feel free to be creative and ensure it caters to your visitors.
4. Makes it more accessible 
The format of a traditional museum isn't necessarily accessible to all. However, by implementing cultural mediation practices you can ensure your museum is able to reach as many people as possible.
As mentioned, there are different forms of cultural mediation so you can provide access to your expertise and knowledge surrounding your museum and its exhibits in the digital sphere. This can then be utilized by those unable to physically visit your museum, whilst still providing them with a gateway to understanding more about the pieces they are interested in. 
Read the article