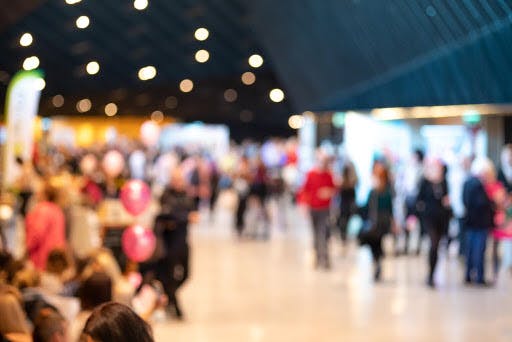 Blog
 / 
Why use microsites for your events?
Why use microsites for your events?
What is a microsite?
A microsite is ultimately a site that exists outside of the primary website of a company. It serves as an extension to the original website, although it often has stand-alone features that differentiate it from the main website. 
A microsite can function either as a website on its own or as a cluster of websites, and is often temporary. They are used as marketing tools as they are often centered around specific branded content. 
Microsites come in different forms, such as blogs, infographics or interactive experiences. Their ultimate goal is to elevate the marketing campaign of a company product or event. 
What is the purpose of a microsite? 
The main purpose of a microsite is to add value to the marketing strategy. Creating a virtual area outside of the main company website helps boost the exposure of a specific brand or event campaign. 
Microsites are a successful tactic in promotion and marketing as they allow creators to think outside of the box and leverage non-conventional strategies. A microsite is not restricted to the constraints of a primary website and therefore can afford to be more experimental with its content and set up. 
In addition to demonstrating creative innovation, microsites benefit the greater good of a company, brand or event. Since they inhabit more web space, they have the ability to extend the boundaries of audiences that are reached. 
Although its content, form and visuals are afforded more freedom, they still inherently link to the initial web page. A microsite adds a new exciting layer to an already established company website.
What is the difference between a microsite and a website? 
As microsites require their own URL, individuals sometimes struggle to understand how they differ from websites. However, there are few technical differences between microsites and websites with the main difference being their purpose.
A website is the main hub for a company. It's the primary virtual and online source for all the information about said company, brand or event. It must adhere to an unwritten set of rules in order to ensure it can successfully do its job. For example, a website has to be easily accessible since it's the first port of call for customers to find information. 
A microsite, on the other hand, is not the first port of call for your customers. These sites generally have a very specific purpose and so they don't carry the same weight of information as a website does. 
Nevertheless, microsites still have an important function to carry out as they help the brand/ company reach more people, or reach a specific target group. This targeted experience ensures microsites are able to convey personalized and specific information that may have gotten lost in translation in the wider landscape of a website.
What is an example of a microsite?
There are numerous examples of microsites available on the internet as they are used by different brands and companies. One of the most impressive microsites is one created by the fashion brand Chanel. 
Chanel launched a microsite in 2012 that provided a great case study to look at how a microsite works. Chanel's microsite was titled Inside Chanel and featured stories about the history and making of the brand. 
The microsite was a fun and interactive way for fans to learn more about the brand, whilst simultaneously allowing the brand to entice more people in by piquing an interest in the company itself. 
As all the technical information such as product information, contact details and delivery policy was included on the main website, Chanel had the freedom to create a unique experience on their microsite. Inside Chanel offered individuals a more intimate look into the inner workings of the brand.
Top benefits of microsites for your events
Now that you know what a microsite is, it's time to explore its many benefits. Using this strategy to create specific event microsites is a smart marketing move. Event microsites provide an array of benefits ranging from event branding, to event management and event planning.
Here are some of the key benefits of using microsites for your events:
1.  Event branding 
Events are a specific area of business that benefit greatly from microsites. As they are not restricted to the overall branding and marketing techniques used by the company as a whole, event microsites can curate very specific and unique event brands. 
They help build hype and recognition for events as they are established both from within and outside the brand/company. Event microsites can contribute greatly to the marketing strategies employed. Companies should embrace the opportunities that microsites present as they provide them with the freedom to temporarily rebrand and ensure they cater to a specific target or segment.
2. Easy to set up 
Creating a microsite is extremely easy as it doesn't require the same level of information, alternative landing pages and specified aesthetics that a website does. 
The great thing about microsites is that they are super easy to create. Events are usually one-time occurrences so the short lifespan microsites makes them a great marketing tactic. A microsite can quickly be made to market a single event and then removed once the event is over. 
Moreover, if the events are annually occurring, the microsite can go live when it needs to and be constantly updated with new, event specific branding and information allowing to keep the core identity of the event whilst also easily changing what you need to. 
3.Search engine optimization
Although creating microsites for the sole purpose of enhancing your SEO is an unsuccessful tactic, if you're already creating a microsite because it complements your website, you should definitely use this opportunity to enhance your search engine optimization. 
Using keywords and including backlinks will help drive traffic to your main website. If your microsite is focused and professional, including SEO tactics will inevitably improve your ranking in the search results.
4. Targeted content
When creating a microsite, there's usually a target audience in mind. Although the brand/company might have a wider ranging target audience, microsites allow it to focus on subgroups for specific events. 
Leveraging an event microsite allows you to branch away from the more generalized content in order to curate more targeted content. This allows you to create a personalized user experience.
5. Cost
The cost of setting up a microsite is one of the most appealing benefits. It requires little investment and the revenue that it brings in is worth the initial investment. Moreover, the kinds of data tracking software that can be virtually installed on microsites allows the marketing team to monitor event registration and interest. 
At the end of the day, microsites are there for you to use how you wish. They are an opportunity to provide customers with a unique experience that they would not be able to get on your main website. Make sure you seize this opportunity to create a tailor-made site that will appeal to your target market.
Discover our other articles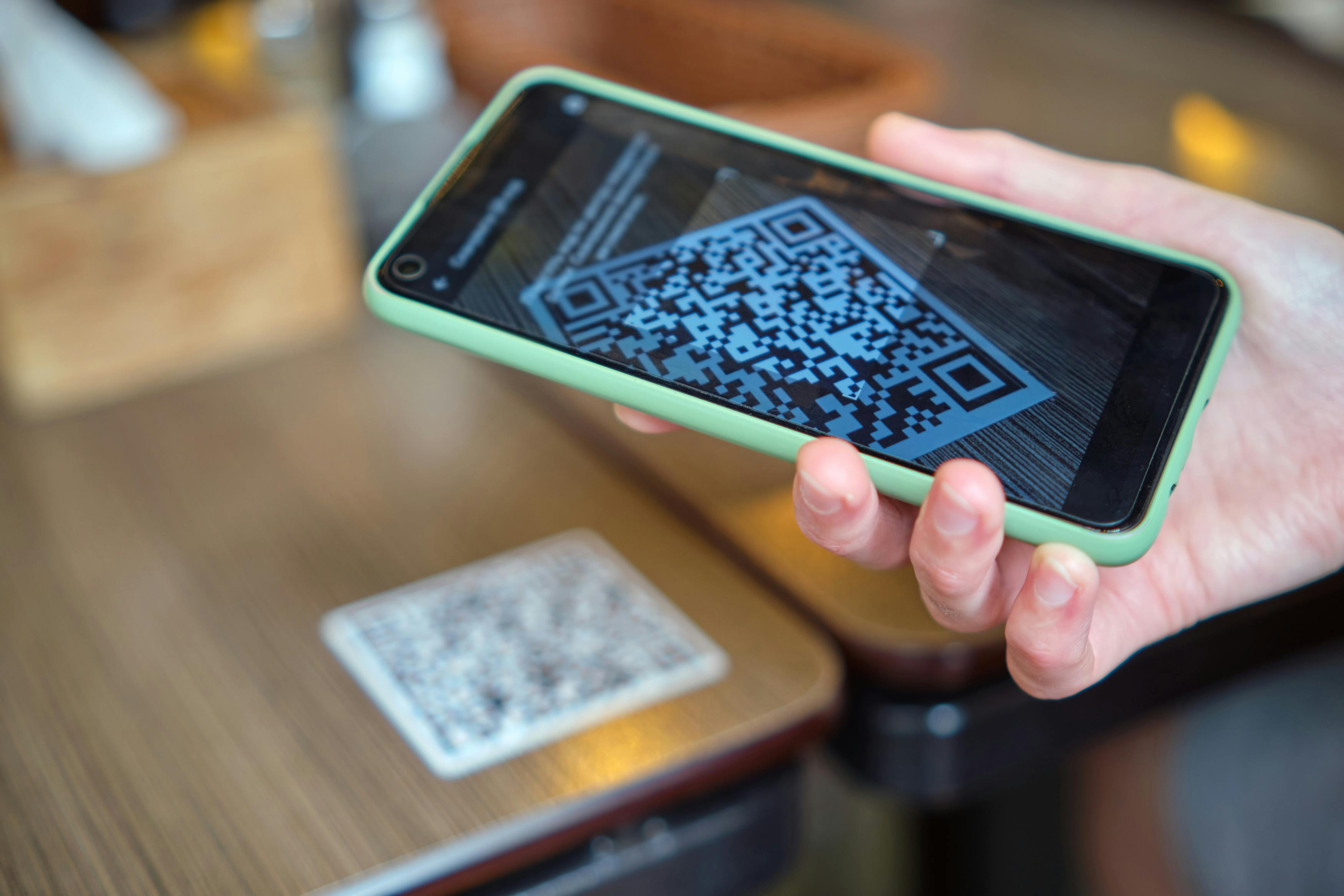 Today's technology projects tend to be complex and quite expensive. They typically require extensive expertise and incur significant costs for clients. The MySmartJourney platform offers an affordable alternative that allows organizations to build unique and dynamic experiences for their users. 
The platform
MySmartJourney is a tool that allows users to create digital routes for cultural and tourist sites. The platform is used to design mediation scenarios, without contact, through informative and entertaining multimedia to surprise and retain users. MysmartJourney can also be used for table service and product sales.  
It is a versatile and interactive web application creator. It is continuously enhanced to meet the needs of users and generate new features while offering affordable prices. MySmartJourney is the ideal solution for the development of playful and captivating experiences or cultural mediation through interactive and varied courses. It is also a beneficial tool for the restoration, hotel and operational sectors.
It is a user-friendly and innovative platform that offers content accessible on all smart mobile devices. MySmartJournet develops scenarios that adapt to the target audience for various sectors of activity such as culture, tourism, agri-food, hotels, etc. Multiple media (audio guides, videos, texts, etc.) can be used to reach your target audience and enrich your exhibitions.
The platform aims to revitalize static exhibitions and to continuously renovate and expand the proposed themes. The regulars of your site will be pleased to return regularly to the site to discover new approaches and perspectives.
Entrance doors
Mysmartjourney offers companies and organizations several technological alternatives for sharing personalized content: 
QR Codes: The QR code is the evolution of the barcode. It is a two-dimensional square code that stores coded data. Users simply need to use the camera of their mobile device to decode the information and have access to the content you want to share.
NFC technology: Near field communication technology allows short distance wireless communication between two electronic devices. It works thanks to a chip that allows the exchange of information. 
Short URLs: A shortened link is a short URL that redirects users to the original URL. The purpose of working with shortened links is to make sharing information faster and easier.
MySmartJourney offers all three entry points mentioned to ensure that all users have access to your content. Since some mobile devices cannot scan QR codes or NFC chips, these options ensure that at least one alternative will be accessible. 
How to get funding to create a mobile digital journey
Features
MySmartJourney is a platform that is regularly updated to create new features to ensure an intuitive and fun digital experience. 
This technological tool offers various functionalities: 
Text, image, audio and video integration with YouTube, Vimeo and SoundCloud. 
Play mp3 and mp4 files and automatically optimize multimedia.
Possibility to create quizzes and games with playful aspects thanks to the action buttons. Redirection buttons are also present and can direct users to links from various websites.
Integration of 3D and 360° contents with Sketchfab and YouTube 360.
Combination of complex scenarios and puzzles to energize the content and playfulness of the place.
Availability of forms through Google Forms, which allows you to distribute surveys and collect data easily.
Add personalized souvenir photos with stickers and branded images through a Photobooth. These photos can be shared on social networks with a return to the landing page.
Possibility to order directly on the platform while respecting the sanitary measures.
Scheduling of content according to fixed schedules while respecting the independence of the different sections of the same page. The scheduler updates the information for the user instantly and in real time.
Integrated statistics with Google Analytics in an anonymous way for the creation of automatic reports that detail the behavior of users.
Why use MySmartJourney?
Quick to deploy
The access points are available in various formats to guarantee speed of implementation. The implementation is autonomous, and you can make any desired changes that will be updated in real time. Changes or improvements appear immediately on the visitor's mobile device. Scenario enhancements and information adjustments take only a few minutes!
Contactless
Visitors have a barrier-free experience with the digital pathways and different content you offer on your site. The user experience is enjoyable and simply requires a mobile device with a web browser. This digital tool is quickly deployed in all public places and users can directly access the desired content without an app, without registration and without direct contact.
Easy to use
MySmartJourney's content management system requires no programming knowledge and ensures easy creation of digital journeys. The construction of the scenario is done directly in the web application, with an easy layout. The game modules are easy to integrate and the media content is added in an intuitive way.
In addition, this digital tool offers a support service to guide customers. Our team is at your disposal to develop plans and to help you in the design of the first scenarios. This support is offered to ensure total autonomy and unparalleled ease of use.
Who uses MySmartJourney and how?
MysmartJourney offers a cost-effective alternative for the production and maintenance of any historical, cultural, tourist or heritage site. This platform offers a secure experience for all users (employees and clients) from various sectors.
Culture
Museums, historical sites and art galleries can use MySmartJourney to share content in text, audiovisual, video, 3D and other formats. The platform highlights the content and aims to amaze the visitor with a rich and varied visit that puts the spotlight on the various works presented. For example, Culture Trois-Rivières has adopted our solution to replace audio guides.
Tourism
Tourist offices that offer any type of service to travelers can use the MySmartJourney platform to share informational content that details the services offered. They can also share nearby tourist attractions and engage customers by offering products and services online.
Here are examples of how MySmartJourney is used in action: 
Agro-tourism / Sales
Artisan producers and agri-food producers can create interpretive activities and disseminate the history of the business through various contents that serve to engage and facilitate the use of the visitor. 
MySmartJourney is a platform that allows a direct contact between the buyer and the distributor. The latter can share various information on the products and even propose consumption alternatives and recipe ideas. The QR codes on the products accompany the customer once back home, and give him access to the e-commerce.
Here's how producers are using MySmartJourney: 
La Courgerie et ses jardiniers gourmands uses MySmartJourney technology to showcase its 300 types of squash. Product displays share information and a QR code allows you to go further, and discover recipes for cooking squash.
In Pascale Coutu and Pierre's boutique, the products sold carry QR codes in order to share recipes with customers and redirect them to their online store.
Parks and green spaces
As with cultural institutions, MySmartJourney provides municipal parks, walking trails and resorts with stand-alone technology that delivers dynamic routes to visitors. They can create fun experiences and invite users on short or long distance journeys to revitalize public places.
Operational (infrastructure)
MySmartJourney is a contactless broadcasting tool that makes it possible to share information directly 24/7. The application optimizes the operational performance of certain companies. For example, the Quartier des spectacles used our technology to document the state of the infrastructure equipment in real time. This technological solution allowed them to plan the appropriate budget to replace the infrastructure at the right time and minimize the risk of errors. 
Hotel
All hotels can quickly and independently use MySmartJourney to display the various services they offer. The user experience is easy and made more dynamic and attractive thanks to the possibility of creating varied and interactive content.
For example, Hotel Monville uses MySmartJourney to eliminate paper in hotel rooms and optimize security based on health measures. The platform allows them to add custom posters and QR codes to share information about room service, hotel history, manufacturing, etc. 
Read the article