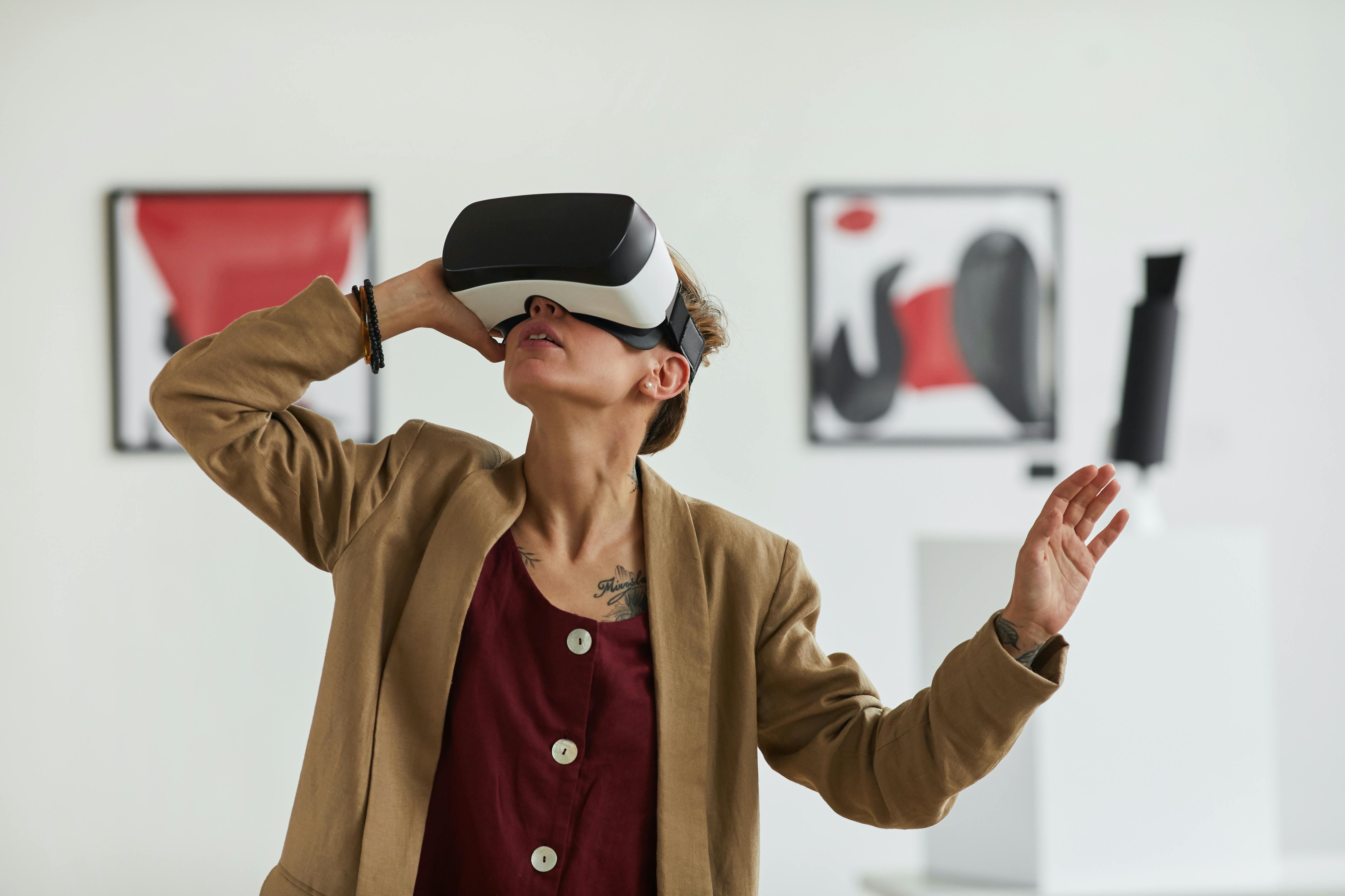 Blog
 / 
8 ways to bring fun to your museum
8 ways to bring fun to your museum
As museums and art galleries have begun to re-open their doors to the public, the question arises: How to provide audiences with engaging experiences while maintaining both the safety protocols and the needs of visitors in mind?
It is better for society if museums keep showing us the past instead of becoming part of it, and as the way people communicate and interact with each other changes, new avenues to enhance the cultural enrichment of museum visitors are paved.
What is important for a museum?
The most important thing for a museum is to have its own identity. Visitors must be captivated by a unique museum visit that takes them away from their daily routines to a world of wonder and whimsy.
All museum exhibits are different. If art galleries were people, they wouldn't dress or act the same way natural history exhibits would. In the same vein, museums should show their personality across their premises and in the way they communicate with their customers.
By having a better idea of who is visiting the exhibits and why they do it, museum curators can have a clearer picture of how best to express the uniqueness of their exhibits. If you are at a tourist destination, you might want to try to inspire a feeling of wanderlust to cater to the expectations of travelers. Museums that are more often frequented by families or schools can consider having customizable information that captures the attention of children.
Learn more about customizable museum visits
How do you make museums more fun? 
1. Add interactivity with NFC-integrated technology
Sometimes play can be the best way to learn. From quizzes to educational software, there are many ways to let customers have a hands-on approach to their museum experience. 
It is common, even expected, for museums to have items that should under no circumstances be touched by visitors. After all, museums hold invaluable relics and works of art that are meant to be preserved for further generations to behold. However, many learners develop a better understanding and stronger memories by physically interacting with the items they're learning about.
Everyone wants to know how big they are compared to a dinosaur or see how the helmet on the display would fit on their heads. People enjoy acquiring a little empirical knowledge, especially during a museum visit, and offering instances where they can interact with replicas or full-scale models will be much more engaging to your audience than merely looking and reading.
With the help of MySmartJourney, interaction doesn't even have to be physical. Even if the world is slowly recovering from the covid-19 pandemic, there are still several regulations taking place and physical contact is still to be avoided when possible. Through the use of NFC integrated technology visitors can access the content of your choice through their phones, thereby reducing the chance of exposure to covid-19.
Near Field Communications (NFC) lets devices communicate over short distances via NFC tags already included in devices such as phones or debit cards. If you've ever used contactless payment methods when making a purchase, you're already familiar with the technology. However, NFC integration can be used in much more interesting ways than handling payments.
MySmartJourney's customization tools not only let your users interact with your information through an interface with a playful design but will also allow you to create quizzes and other games to challenge and engage with them. You can even gamify your locations, giving a playful touch to a museum visit without the need for any physical installations to be built.
Add NFC integration to your museum
2. Make works of art speak
Museum exhibits will be more immersive experiences if visitors can access audio content relevant to what they're looking at. Audio tours are the preferred choice of many museum patrons, and through the benefits of customizable audio integration, content can go beyond expectations.
Former audio tour solutions involve the use of messy headphone hardware and extra steps that may end up confusing the user. Thanks to NFC Integration, taking an audio tour is a thing of the past, as not only audio but also text, video, 3D content, and content embedded from the internet can be easily broadcasted via the use of NFC tags. With the help of MySmartJourney's platform, you can add audio and video content to your exhibits..
3. Reserve spaces for your community
There may be areas in your museum that could be used for something aside from showcasing the regular exhibits. You can set some spaces aside to be used to interact with your community in fun and engaging ways, upgrading your museum to a place people wish to visit regularly. 
Perhaps there is a burgeoning local artist scene in your area. Many up-and-coming artists would appreciate a chance to show their work at an established institution and through coordination with local artists, you can put your museum in the mouths of everybody. Displaying works of art created by local artists is a great way of benefiting both your museum and your community.
Any kind of museum or art gallery with a focus on a family experience can benefit by providing areas where children can express themselves creatively while parents sit down at the café. You will put a smile on the face of many if you have a wall intended to display their creations!
4. Planning and hosting special events
You can further attract both people from your area and travelers by hosting special events from time to time. Be it the changing of the seasons or a national holiday, there is always a reason to give people a chance to have some fun at your museum.
Renaissance fairs and similar events are popular with many people, and even though you may not have the space to hold a whole fair, you can repurpose an area of your premises to offer a tiny bit of the fair experience. Musical performances and other culturally relevant activities can catch the eye of those who have yet to decide what places to visit during their travels.
If you're at a destination of historical significance, you may like to have some performers recreate an event from the past on its calendar date. Several tourists flock to these areas when local festivities are being held and would eagerly watch the show. If your area is lacking in cultural spaces, you can go ahead and turn your museum into your town's cultural landmark by giving local artists a place to showcase their talents.
5. Join the online conversation
Everyone in this day and age, from celebrities to fast-food chains, has a presence on the Internet. Museum curators shouldn't ignore social media as a fundamental part of their visitor's experience. 
Advertising on social media can help you reach those who would otherwise be unaware of what museum exhibits have to offer. By using the Internet you can also connect better with millennial and gen Z audiences, who tend to disregard traditional media when looking for cultural experiences.
Through the use of social media, you can promote conversation on topics related to your museum or upcoming events. Fun content or important information you wish to share can be easily reached by your followers. You can even plan giveaways or contests to further spread your museum's influence.
If you're already planning on hosting events at your museum, there is no best way to let your community and passers-by know all about them than to have information readily available online. Users not only have easy access to the date, time, and place of the event, but they can also easily share this info with their family and peers with the touch of a button.
6. Give younger audiences a connection to the past
Many millennials and gen Z may not find relevance in museums since they may not consider the past applicable to modernity. To better cater to these customers' sensibilities, it is advisable to give them a connection between the displays and their modern lives.
Museum exhibits can help transfer the human experience from eras long gone by contrasting how the present has been shaped by the past and how modern trends are mirrored by past events. By using NFC technology to add customizable information to displays, you can give millennial visitors a glimpse of how their lives correlate to those of their predecessors.
For example, several western artists have been influenced by Asian culture. By showing a comparison of the influence Hokusai and other Japanese painters had on western artists like Vincent Van Gogh to how the modern Japanese animation boom is changing current trends in the west, art galleries can give younger visitors a bridge to connect with art history.
Customize your museum exhibits 
7. Don't forget about souvenirs!
Every museum should consider having a selection of mementos for visitors to purchase. Not only is it a great way for a museum to have an additional revenue stream, but it will also allow customers to take a little piece of the magic they discovered during their museum visit home with them. 
A lot of visitors are there on vacation and will be eager to get a trinket to remember their trip. Offer them something unique that brings out your museum's personality. Even small keepsakes like keychains, magnets, and buttons will infatuate many travelers, and depending on your museum and area of expertise, you can offer much more! Some items you can consider offering are: 
T-shirts and other apparel
Prints and posters
Books
Replicas
Home décor items
Accessories
Coffee Mugs
Postcards
Local food or drinks
Handcrafts
You can look to your local community to find suppliers of handmade crafts, art, and jewelry items to offer. Hand-crafted items will add an extra layer of authenticity to your sales stand, as many customers will be looking for items they just can't find at any store.
8. Offer visitors access to self-guided tours
MySmartJourney lets you easily design and create fun and informative multimedia experiences. All a visitor has to do is scan a code and they will be able to access a playful interface with all the info you need them to have. From there, visitors can guide themselves through the whole visit with the help of the platform.
NFC integrated technology can be placed on any flat surface and will effectively save both your business and your audience time by providing easy access to information. By using multimedia tools, you can not only show text and images but also audio, video, and much more! Museum curators can rest easy knowing guests are getting the most out of their visit.
Discover our other articles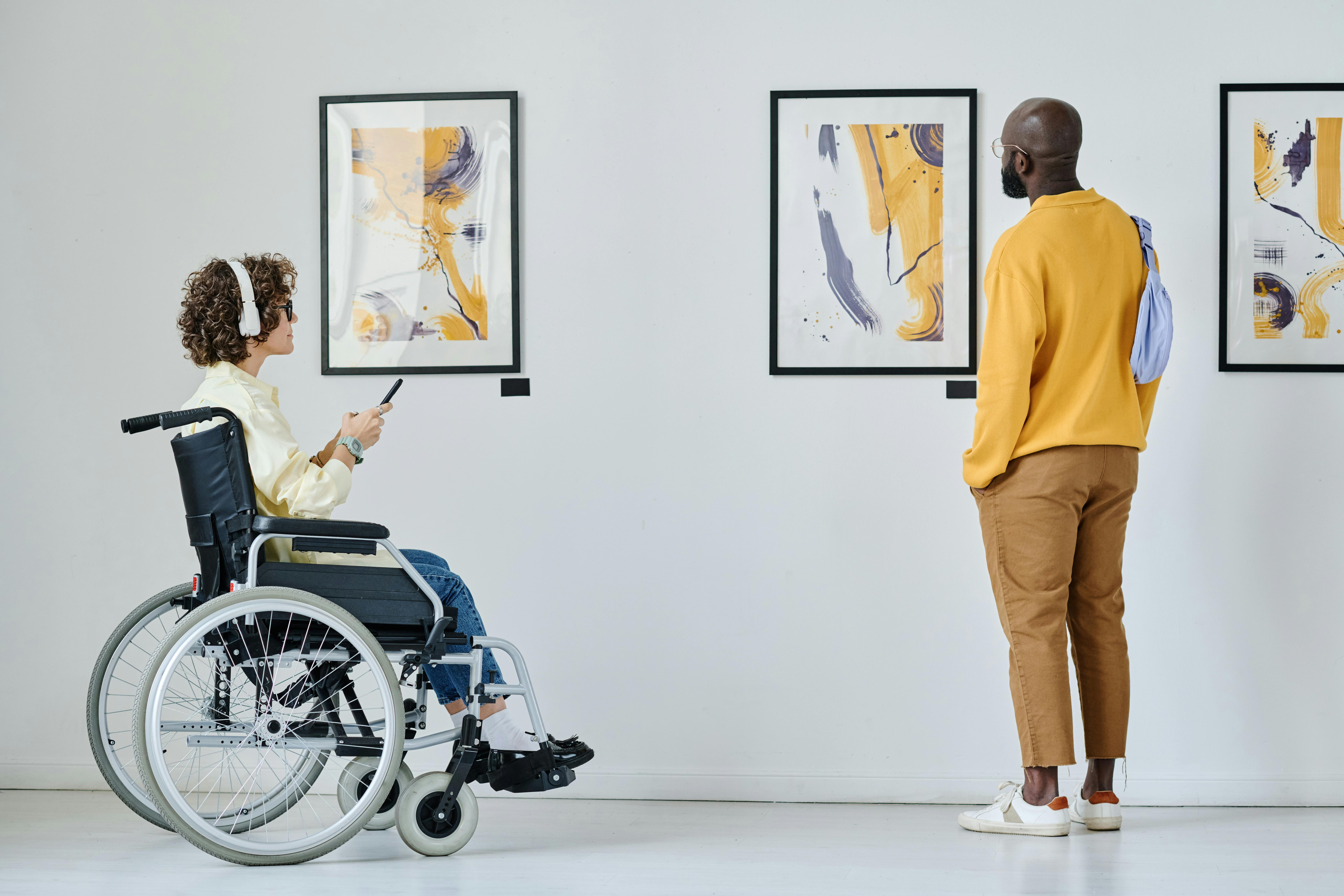 What is a digital customer journey?
Nowadays, the digital customer journey has become complex and difficult to trace. However, it is important to be able to trace the path taken by your prospects in order to offer them a positive visitor experience.
What is a digital customer journey?
The digital customer journey refers to an individual's journey through multiple touchpoints within your organization (e.g., website, mobile app, social media) that will ultimately result in a conversion event. 
Every company can use a customer's browsing history, transactions and contacts with the brand to understand their behavior. This allows them to create personalized offers, to better accompany the Internet user, but also to improve his buying experience and to set up a more adapted after-sales service.
The influence of digital on the customer journey
The advent of the digital world has changed the customer journey by adding new features, creating new steps and greatly altering customer behavior. The emergence of television commercials and websites have complemented the services offered by physical stores, newspapers and catalogues. 
With the rise of social media, instant messaging and apps, the digitization of the customer journey has completely changed the game. The digital journey has become more complex, bringing together a multitude of digital channels that allow them to discover the products and services offered by your company.
What are the stages of the digital customer journey?
The digital customer journey goes through three fundamental stages: 
The discovery phase
The evaluation phase
The selection phase
1. The discovery phase
This first phase represents the discovery of a problem or the awareness of a need for the Internet user. The needs differ from one customer to another, but invite them to do research. It is therefore essential for your brand, organization or institution to stand out from the first searches by offering the answers they are looking for.
This help can be in the form of blogs, e-books, analysis reports, tutorials, etc. These publications offer the user a clear and detailed answer and allow them to better target their research. On the other hand, it allows your brand to stand out by showing that you understand the needs of your audience and by offering them free and accessible resources.
Market your on-site experience
2. The evaluation phase 
The second phase consists of conducting several searches. This way, the Internet user has a better idea of the products and services available on the market. This allows him to compare the various offers based on the opinions of other customers, the services, etc. But also by going on site to confirm his intuitions or the information he has gathered beforehand. At this stage, the customer journey becomes phygitalized and offers new contact points through digital applications, guides or paper documents.
At the same time, any company that wants to showcase its services at this stage must create engaging and unique content as well as share customer testimonials both on the web and in the locations where the experience is offered. The content should be both educational and entertaining to show your expertise to your customers.
3. The selection phase
At this point, the Internet user has armed himself with all the necessary information and now knows exactly what he needs. The customer's choice depends on the efforts made by each brand to highlight the benefits of its product or services. 
This can be done by offering a demo of the solution, a period to test the product, or by offering a warranty period. The most important thing during this stage is to be able to meet the expectations of the target audience and to respond specifically to their concerns. It is therefore necessary to create high value-added content that stands out from competitors. 
Why analyze the digital customer journey?
Analyzing the digital customer journey allows us to better understand their needs and identify their behavior in order to provide them with content adapted to their searches. This mapping also allows us to note all the friction points experienced by the Internet user in order to improve his experience. 
On the other hand, a good analysis of the customer journey helps any company to detect its weak points as well as the levers of its marketing and to make the necessary modifications to be more effective and profitable. This analysis involves the collection of various information on Internet users, such as: 
Sales data 
Navigation data on the website or on the web application
Data from social networks
Responses to customer satisfaction surveys
The possible loyalty of the customer to your brand
Etc.
Guide to digital cultural mediation 
3 tips to optimize your digital customer journey
1. Build on teamwork
The digital customer journey is constantly changing, and to ensure that you respond to these changes effectively, it is critical to engage all members of your team. Adapting to trends, staying operational at all times and delivering the best performance while being attentive to the specific needs of your customers is necessary to optimize your customer journey.
Each department of the company receives different feedback from the customer, between the purchase process, satisfaction surveys and interactions on social networks. Gathering all this data and sharing the answers received between the different teams allows tracing a clear digital journey, to detect the points to improve and the levers to optimize. Constant teamwork allows you to unify your brand image with your customers.
2. Create a personalized interactive customer experience
When you have in-depth customer journey analysis, you can build a clear profile of your personas and ensure that you deliver a personalized experience. This gives you a clear picture of your buyers, including age, preferences, geolocation, interests, behavior, buying process and impressions of the experience. When customers feel that the journey they are offered is personalized, they identify more with your brand and tend to become more loyal.
3. Be present through the different communication channels
The digital customer journey passes through various channels and supports that serve to answer the questions and requirements of the Internet user. It is therefore important to be present in all these channels in order to make the customer's path more fluid. An omnichannel digital strategy guarantees an interactive, harmonious and attractive experience.
6 ways to make your destination stand out
3 examples of digital customer journeys
1. Customer journey for visitors to a cultural or historical site
Thanks to MySmartJourney, historical sites as well as museums and art galleries can create a fun digital journey by engaging visitors with rich and varied multimedia content. These contents are highlighted and accessible to all tourists or travelers thanks to NFC technologies and QR codes. A memorable and unique experience for each visitor guarantees their loyalty to your content as well as their active participation in your marketing strategy by sharing the memories of their visit on social networks. 
How museums benefit from QR and NFC technologies 
2. An unforgettable experience for travelers 
Travelers are often thirsty for new experiences and want to make the most of their trip. Therefore, a great digital journey requires a deep understanding of travelers. This analysis allows you to offer personalized services through your platform, direct them to the right tourist attractions and facilitate their journey.
Phygital marketing as a strategy to connect travelers
3. An exceptional journey through the city's parks
To provide visitors with a sensory experience, you can develop games and scavenger hunts that link the virtual world to the physical world. Creating a digital journey that encourages the user to connect with their environment provides an unforgettable and personalized experience for each user. It's a guarantee of quality that optimizes customer engagement and promotes loyalty.
Tool for creating digital paths
MySmartJourney is a digital journey creation tool that includes various features to personalize your customer journey. With our platform, you can develop a phygital marketing strategy to boost your visitors' engagement. 
Read the article