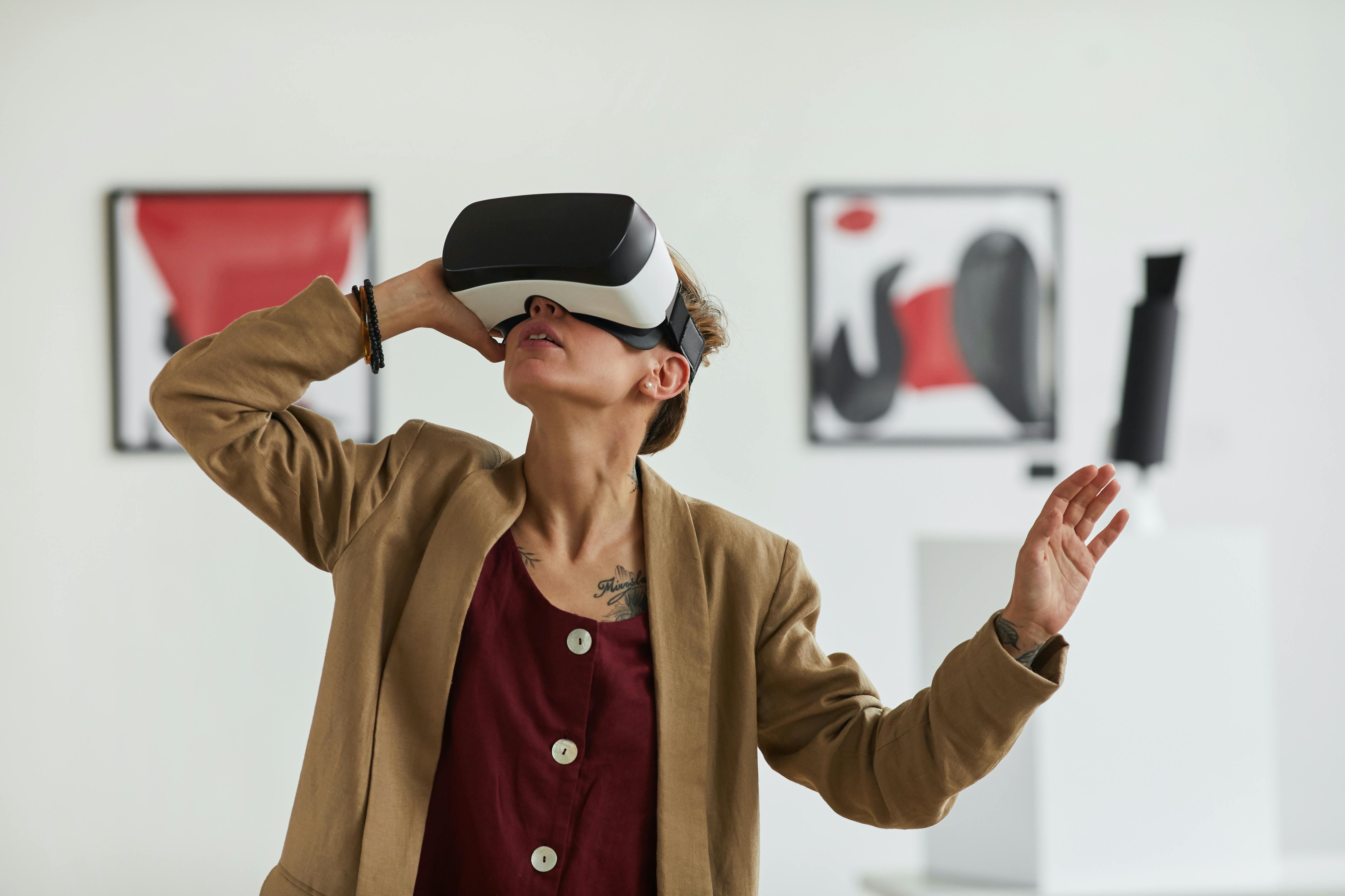 Blog
 / 
8 ways to bring fun to your museum
8 ways to bring fun to your museum
As museums and art galleries have begun to re-open their doors to the public, the question arises: How to provide audiences with engaging experiences while maintaining both the safety protocols and the needs of visitors in mind?
It is better for society if museums keep showing us the past instead of becoming part of it, and as the way people communicate and interact with each other changes, new avenues to enhance the cultural enrichment of museum visitors are paved.
What is important for a museum?
The most important thing for a museum is to have its own identity. Visitors must be captivated by a unique museum visit that takes them away from their daily routines to a world of wonder and whimsy.
All museum exhibits are different. If art galleries were people, they wouldn't dress or act the same way natural history exhibits would. In the same vein, museums should show their personality across their premises and in the way they communicate with their customers.
By having a better idea of who is visiting the exhibits and why they do it, museum curators can have a clearer picture of how best to express the uniqueness of their exhibits. If you are at a tourist destination, you might want to try to inspire a feeling of wanderlust to cater to the expectations of travelers. Museums that are more often frequented by families or schools can consider having customizable information that captures the attention of children.
Learn more about customizable museum visits
How do you make museums more fun? 
1. Add interactivity with NFC-integrated technology
Sometimes play can be the best way to learn. From quizzes to educational software, there are many ways to let customers have a hands-on approach to their museum experience. 
It is common, even expected, for museums to have items that should under no circumstances be touched by visitors. After all, museums hold invaluable relics and works of art that are meant to be preserved for further generations to behold. However, many learners develop a better understanding and stronger memories by physically interacting with the items they're learning about.
Everyone wants to know how big they are compared to a dinosaur or see how the helmet on the display would fit on their heads. People enjoy acquiring a little empirical knowledge, especially during a museum visit, and offering instances where they can interact with replicas or full-scale models will be much more engaging to your audience than merely looking and reading.
With the help of MySmartJourney, interaction doesn't even have to be physical. Even if the world is slowly recovering from the covid-19 pandemic, there are still several regulations taking place and physical contact is still to be avoided when possible. Through the use of NFC integrated technology visitors can access the content of your choice through their phones, thereby reducing the chance of exposure to covid-19.
Near Field Communications (NFC) lets devices communicate over short distances via NFC tags already included in devices such as phones or debit cards. If you've ever used contactless payment methods when making a purchase, you're already familiar with the technology. However, NFC integration can be used in much more interesting ways than handling payments.
MySmartJourney's customization tools not only let your users interact with your information through an interface with a playful design but will also allow you to create quizzes and other games to challenge and engage with them. You can even gamify your locations, giving a playful touch to a museum visit without the need for any physical installations to be built.
Add NFC integration to your museum
2. Make works of art speak
Museum exhibits will be more immersive experiences if visitors can access audio content relevant to what they're looking at. Audio tours are the preferred choice of many museum patrons, and through the benefits of customizable audio integration, content can go beyond expectations.
Former audio tour solutions involve the use of messy headphone hardware and extra steps that may end up confusing the user. Thanks to NFC Integration, taking an audio tour is a thing of the past, as not only audio but also text, video, 3D content, and content embedded from the internet can be easily broadcasted via the use of NFC tags. With the help of MySmartJourney's platform, you can add audio and video content to your exhibits..
3. Reserve spaces for your community
There may be areas in your museum that could be used for something aside from showcasing the regular exhibits. You can set some spaces aside to be used to interact with your community in fun and engaging ways, upgrading your museum to a place people wish to visit regularly. 
Perhaps there is a burgeoning local artist scene in your area. Many up-and-coming artists would appreciate a chance to show their work at an established institution and through coordination with local artists, you can put your museum in the mouths of everybody. Displaying works of art created by local artists is a great way of benefiting both your museum and your community.
Any kind of museum or art gallery with a focus on a family experience can benefit by providing areas where children can express themselves creatively while parents sit down at the café. You will put a smile on the face of many if you have a wall intended to display their creations!
4. Planning and hosting special events
You can further attract both people from your area and travelers by hosting special events from time to time. Be it the changing of the seasons or a national holiday, there is always a reason to give people a chance to have some fun at your museum.
Renaissance fairs and similar events are popular with many people, and even though you may not have the space to hold a whole fair, you can repurpose an area of your premises to offer a tiny bit of the fair experience. Musical performances and other culturally relevant activities can catch the eye of those who have yet to decide what places to visit during their travels.
If you're at a destination of historical significance, you may like to have some performers recreate an event from the past on its calendar date. Several tourists flock to these areas when local festivities are being held and would eagerly watch the show. If your area is lacking in cultural spaces, you can go ahead and turn your museum into your town's cultural landmark by giving local artists a place to showcase their talents.
5. Join the online conversation
Everyone in this day and age, from celebrities to fast-food chains, has a presence on the Internet. Museum curators shouldn't ignore social media as a fundamental part of their visitor's experience. 
Advertising on social media can help you reach those who would otherwise be unaware of what museum exhibits have to offer. By using the Internet you can also connect better with millennial and gen Z audiences, who tend to disregard traditional media when looking for cultural experiences.
Through the use of social media, you can promote conversation on topics related to your museum or upcoming events. Fun content or important information you wish to share can be easily reached by your followers. You can even plan giveaways or contests to further spread your museum's influence.
If you're already planning on hosting events at your museum, there is no best way to let your community and passers-by know all about them than to have information readily available online. Users not only have easy access to the date, time, and place of the event, but they can also easily share this info with their family and peers with the touch of a button.
6. Give younger audiences a connection to the past
Many millennials and gen Z may not find relevance in museums since they may not consider the past applicable to modernity. To better cater to these customers' sensibilities, it is advisable to give them a connection between the displays and their modern lives.
Museum exhibits can help transfer the human experience from eras long gone by contrasting how the present has been shaped by the past and how modern trends are mirrored by past events. By using NFC technology to add customizable information to displays, you can give millennial visitors a glimpse of how their lives correlate to those of their predecessors.
For example, several western artists have been influenced by Asian culture. By showing a comparison of the influence Hokusai and other Japanese painters had on western artists like Vincent Van Gogh to how the modern Japanese animation boom is changing current trends in the west, art galleries can give younger visitors a bridge to connect with art history.
Customize your museum exhibits 
7. Don't forget about souvenirs!
Every museum should consider having a selection of mementos for visitors to purchase. Not only is it a great way for a museum to have an additional revenue stream, but it will also allow customers to take a little piece of the magic they discovered during their museum visit home with them. 
A lot of visitors are there on vacation and will be eager to get a trinket to remember their trip. Offer them something unique that brings out your museum's personality. Even small keepsakes like keychains, magnets, and buttons will infatuate many travelers, and depending on your museum and area of expertise, you can offer much more! Some items you can consider offering are: 
T-shirts and other apparel
Prints and posters
Books
Replicas
Home décor items
Accessories
Coffee Mugs
Postcards
Local food or drinks
Handcrafts
You can look to your local community to find suppliers of handmade crafts, art, and jewelry items to offer. Hand-crafted items will add an extra layer of authenticity to your sales stand, as many customers will be looking for items they just can't find at any store.
8. Offer visitors access to self-guided tours
MySmartJourney lets you easily design and create fun and informative multimedia experiences. All a visitor has to do is scan a code and they will be able to access a playful interface with all the info you need them to have. From there, visitors can guide themselves through the whole visit with the help of the platform.
NFC integrated technology can be placed on any flat surface and will effectively save both your business and your audience time by providing easy access to information. By using multimedia tools, you can not only show text and images but also audio, video, and much more! Museum curators can rest easy knowing guests are getting the most out of their visit.
Discover our other articles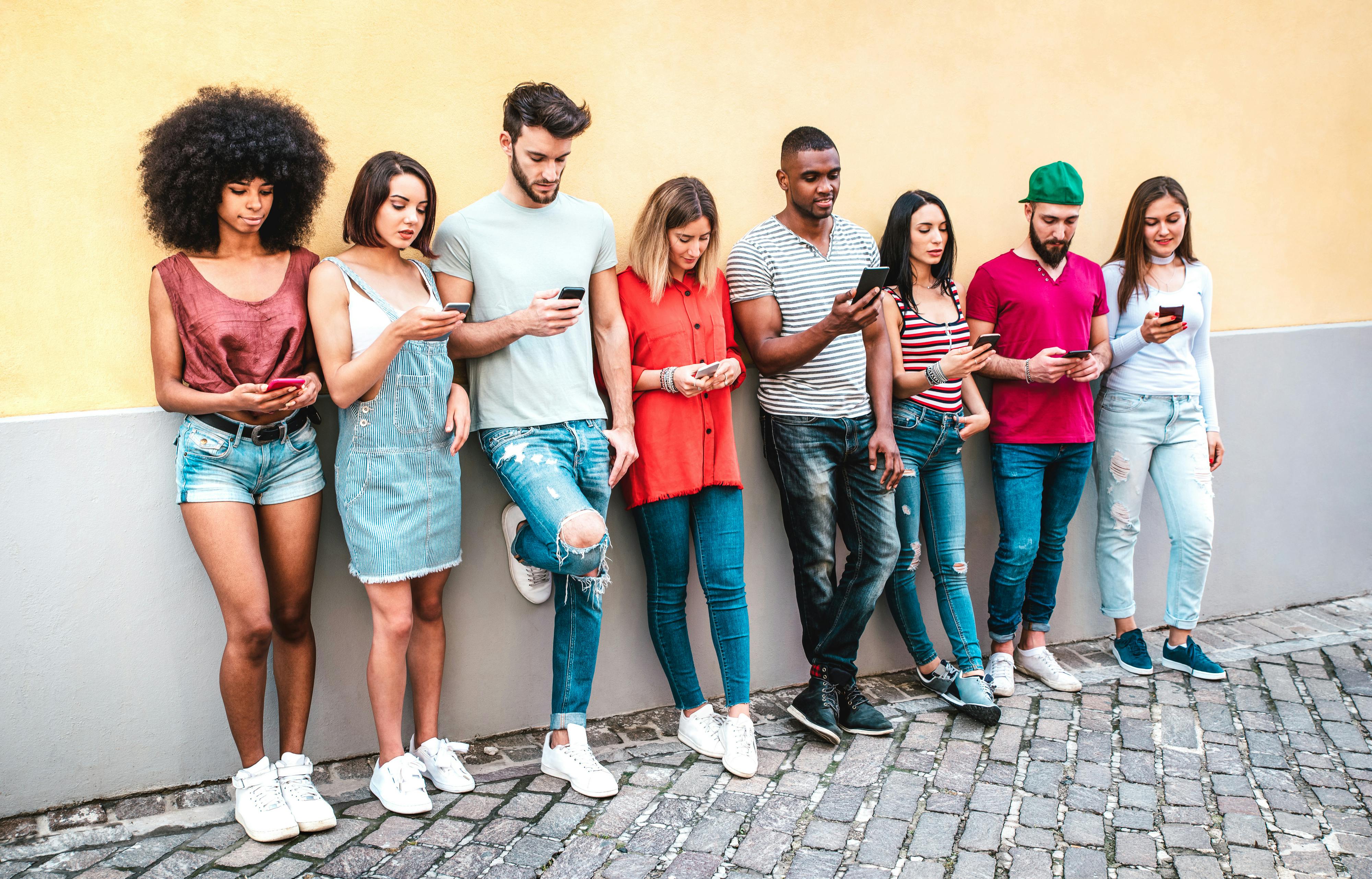 What Exactly Is Territorial Marketing?
Territorial Marketing Definition
Territorial marketing is a strategy that aims to improve local development actions in cities or regions by adding value to the area in which they are located. This added value can come from different things such as geography, climate, history, culture, etc.
A given market is therefore seen as a competitive product that needs differentiation. In this situation, the supply is the territory whereas the demand includes citizens, residents, local businesses, foreign direct investment, tourists, etc.
It essentially develops strategic plans to promote certain parts of interest, while improving overall well-being. These actions take place within a sustainable environment, which involves considering social issues and environmental concerns. A territorial marketing strategy must be dynamic and constantly evolve because the products it deals with, the territories, have a temporal dimension that requires constant adjustment.
Why Is Territorial Marketing Important?
A successful territorial marketing plan can attract tourists, increase capital and economic income in a region as well as revitalize a territory by retaining companies in places that would otherwise have little to offer. 
What Is Territorial Marketing Used For?
Territorial marketing is an interdisciplinary methodology that allows a region to position itself on a national and international scale, projecting a strong and appealing image to the world. 
Territorialization has several advantages, including tourism development, regional development, economic development and the generation and preservation of wealth for local communities. Urban marketing aims to improve the material and immaterial aspects of an environment so that its ability to attract and retain people's attention doesn't decline while always striving toward sustainable development.
Phygital Marketing In Tourist Destinations
What Factors Influence Territorial Marketing?
It is not possible for any company or organization to develop a successful territorial marketing plan without considering the factors that affect a specific territory. These include the cultural elements that characterize a given country (its languages, ways of relating to one another, its values, and customs) and the economic conditions that shape the market.
8 City Marketing Strategies to Attract More Travelers
How To Develop A Territorial Marketing Approach
A territorial marketing strategy is a strategic tool used to strengthen the position of a brand within a specific territory. Territorial strategies are based on three main axes:
Analysis of the social and economic environment of the area you want to promote
Identification of the target audience
Definition of the goals to be reached
In order to define a territorial strategy, it is important to know what the market is like, and what the competitive landscape looks like. This requires a thorough knowledge of the local economy and society. You must analyze the socio-economic context of the region and determine whether there are particular factors that could affect the success of your project. Once you've identified the key points to consider, you can start analyzing the different aspects of the territory.
Once you've defined the objectives of your campaign, you can choose the best channel to reach your audience. A territorial plan is always associated with a certain tone of voice, and each one needs to be adapted to the type of communication desired. Finally, you can decide which products or services to offer. A good territorial strategy is the basis for any effective promotion campaign.
6 Ways To Make Your Destination Stand Out
Successful Examples Of Territorial Marketing Strategies
The ONLYLYON Project 
The ONLYLYON project aimed to promote the city of Lyon, a major tourist destination in France. This project consisted of developing a set of measures focused on enhancing the image of the city and promoting it as a creative hub. 
To achieve this, the city was divided into twelve different areas, each one representing a specific sector of activity. These sectors included culture, design, gastronomy, architecture, etc. Each area had a coordinator responsible for managing the activities carried out there. The objective of the project was to transform the city into a place where creativity thrives. In addition, the project intended to highlight the diversity of the city and encourage visitors to discover its many facets.
In particular, the project sought to increase awareness of the city's assets and showcase its unique features. A key element of the project was the development of a digital toolkit designed to help people understand the city better and find information about what they want to know. 
The ONLYLYON initiative received support from numerous partners including the City Hall, the Chamber of Commerce and Industry, the Regional Council, the Office National de Tourisme de la Région Rhône-Alpes, the Tourist Office, etc. This project is a good example of territorial branding, which is one of the many tools of territorial marketing. 
Inspired By Iceland 
The Government of Iceland, the Municipality of Reykjavik, the airline Iceland Express, and 80 other local authorities are taking part in a territorial marketing campaign called "Inspired by Iceland." This project aims to promote Iceland as a tourist destination and encourage visitors to make it one of their favorite destinations. This project is centered around territorial promotion, which is a territorial strategy tool. 
Due to the eruption of the volcanic ash cloud that covered much of Europe, bookings by tourists to Iceland have declined by about 20% compared to previous years. As a consequence, the parties involved have taken the opportunity to use the attention given to the country to convey positive messages, promote its potential and reassure tourists, especially those worried by the misinformation spread by international media.
In addition, the tourism industry is working hard to ensure that the image of the country does not suffer negative repercussions due to recent events. To do this, the government has launched the "Iceland hour," an hour during which the entire nation is invited to share their experiences, culture, and history with friends and relatives around the world.
A video showcasing the beauty of Iceland and showing how much fun it is to travel there has been produced and is being distributed via social networks and YouTube. In addition, the tourism sector is launching a video contest inviting people to submit videos highlighting the best aspects of Iceland. 
How To Get Funds To Create A Mobile Digital Journey
La ville du Mans
The city of Le Mans collaborated with Mysmartjourney in order to tell stories and anecdotes of some of its emblematic places like the Parc de Tessé and the Jardin des Plantes. Together, they created posters with QR codes that can be found all over the city so that visitors can discover this Plantagenet city which has almost 2000 years of history to tell.
Visitors simply need their mobile phone to participate in this immersive experience. All they have to do is scan the QR code or approach their device to trigger the NFC tag. If these two methods don't work, there is a third solution. Each poster has a short URL that redirects visitors to the desired web page.
Several "Did you know?" signs offer interactive winks and allow the discovery of 11 different sites. The metropolis team set up an open-air museum as a first step. Since then, the system has also been used to provide value-added information during the legendary race. More points are planned to be deployed in 2023.
Create Digital Routes For Your Destination 
Territorial marketing is an integrated approach to providing quality services for local people, government officials, visitors, and foreign companies. It aims at achieving both service improvements and community development through its operations. After being subjected to an aggressive territorial marketing campaign, a certain territory will be able to develop in a responsible and sustainable manner over time. 
These actions will take place in the long run because they involve various aspects (social, economic, etc.) which require time to change and coordinate, and to establish a harmonious development system, where all elements profit. If you're looking for help to can create an app targeted at territorial marketing, we'd be happy to help you. 
MySmartJourney collaborates with touristic destinations, tourist routes and traveler services to help them leverage the potential of phygital marketing. Our digital tool can be deployed quickly in public spaces as an interactive signage, a docking station, a guided tour, and much more. With MySmartJourney, you can create personalized content and contactless experiences thanks to QR codes, NFC technology and short URLs. 
Here are key functionalities of the platform: 
Text, image, audio and video integration with YouTube, Vimeo and SoundCloud. 
Possibility to create quizzes and games with playful aspects thanks to action buttons. Redirection buttons are also available and can direct users to links from various websites.
Combination of complex scenarios and puzzles to energize the content and playfulness of the place.
Play mp3 and mp4 files and automatically optimize multimedia.
Integration of 3D and 360° contents with Sketchfab and YouTube 360.
Availability of forms through Google Forms, which allows you to collect data easily.
Add personalized souvenir photos with stickers and branded images through a Photobooth.
Possibility to order directly on the platform while respecting sanitary measures.
Scheduling of content according to fixed schedules. The scheduler updates the information for the user instantly and in real time.
Integrated statistics with Google Analytics in an anonymous way for the creation of automatic reports that detail user behavior.
Read the article