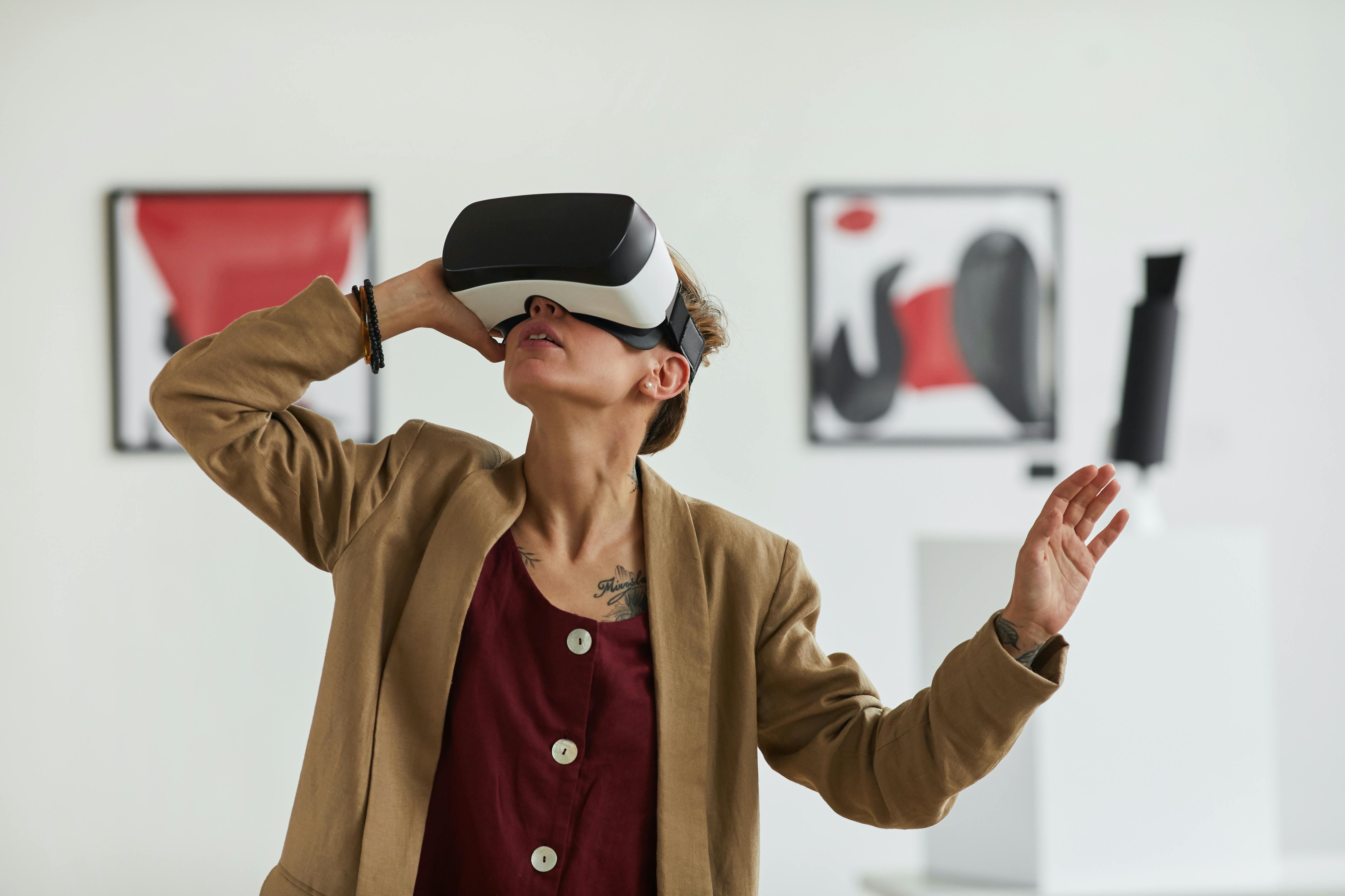 Blog
 / 
8 ways to bring fun to your museum
8 ways to bring fun to your museum
As museums and art galleries have begun to re-open their doors to the public, the question arises: How to provide audiences with engaging experiences while maintaining both the safety protocols and the needs of visitors in mind?
It is better for society if museums keep showing us the past instead of becoming part of it, and as the way people communicate and interact with each other changes, new avenues to enhance the cultural enrichment of museum visitors are paved.
What is important for a museum?
The most important thing for a museum is to have its own identity. Visitors must be captivated by a unique museum visit that takes them away from their daily routines to a world of wonder and whimsy.
All museum exhibits are different. If art galleries were people, they wouldn't dress or act the same way natural history exhibits would. In the same vein, museums should show their personality across their premises and in the way they communicate with their customers.
By having a better idea of who is visiting the exhibits and why they do it, museum curators can have a clearer picture of how best to express the uniqueness of their exhibits. If you are at a tourist destination, you might want to try to inspire a feeling of wanderlust to cater to the expectations of travelers. Museums that are more often frequented by families or schools can consider having customizable information that captures the attention of children.
Learn more about customizable museum visits
How do you make museums more fun? 
1. Add interactivity with NFC-integrated technology
Sometimes play can be the best way to learn. From quizzes to educational software, there are many ways to let customers have a hands-on approach to their museum experience. 
It is common, even expected, for museums to have items that should under no circumstances be touched by visitors. After all, museums hold invaluable relics and works of art that are meant to be preserved for further generations to behold. However, many learners develop a better understanding and stronger memories by physically interacting with the items they're learning about.
Everyone wants to know how big they are compared to a dinosaur or see how the helmet on the display would fit on their heads. People enjoy acquiring a little empirical knowledge, especially during a museum visit, and offering instances where they can interact with replicas or full-scale models will be much more engaging to your audience than merely looking and reading.
With the help of MySmartJourney, interaction doesn't even have to be physical. Even if the world is slowly recovering from the covid-19 pandemic, there are still several regulations taking place and physical contact is still to be avoided when possible. Through the use of NFC integrated technology visitors can access the content of your choice through their phones, thereby reducing the chance of exposure to covid-19.
Near Field Communications (NFC) lets devices communicate over short distances via NFC tags already included in devices such as phones or debit cards. If you've ever used contactless payment methods when making a purchase, you're already familiar with the technology. However, NFC integration can be used in much more interesting ways than handling payments.
MySmartJourney's customization tools not only let your users interact with your information through an interface with a playful design but will also allow you to create quizzes and other games to challenge and engage with them. You can even gamify your locations, giving a playful touch to a museum visit without the need for any physical installations to be built.
Add NFC integration to your museum
2. Make works of art speak
Museum exhibits will be more immersive experiences if visitors can access audio content relevant to what they're looking at. Audio tours are the preferred choice of many museum patrons, and through the benefits of customizable audio integration, content can go beyond expectations.
Former audio tour solutions involve the use of messy headphone hardware and extra steps that may end up confusing the user. Thanks to NFC Integration, taking an audio tour is a thing of the past, as not only audio but also text, video, 3D content, and content embedded from the internet can be easily broadcasted via the use of NFC tags. With the help of MySmartJourney's platform, you can add audio and video content to your exhibits..
3. Reserve spaces for your community
There may be areas in your museum that could be used for something aside from showcasing the regular exhibits. You can set some spaces aside to be used to interact with your community in fun and engaging ways, upgrading your museum to a place people wish to visit regularly. 
Perhaps there is a burgeoning local artist scene in your area. Many up-and-coming artists would appreciate a chance to show their work at an established institution and through coordination with local artists, you can put your museum in the mouths of everybody. Displaying works of art created by local artists is a great way of benefiting both your museum and your community.
Any kind of museum or art gallery with a focus on a family experience can benefit by providing areas where children can express themselves creatively while parents sit down at the café. You will put a smile on the face of many if you have a wall intended to display their creations!
4. Planning and hosting special events
You can further attract both people from your area and travelers by hosting special events from time to time. Be it the changing of the seasons or a national holiday, there is always a reason to give people a chance to have some fun at your museum.
Renaissance fairs and similar events are popular with many people, and even though you may not have the space to hold a whole fair, you can repurpose an area of your premises to offer a tiny bit of the fair experience. Musical performances and other culturally relevant activities can catch the eye of those who have yet to decide what places to visit during their travels.
If you're at a destination of historical significance, you may like to have some performers recreate an event from the past on its calendar date. Several tourists flock to these areas when local festivities are being held and would eagerly watch the show. If your area is lacking in cultural spaces, you can go ahead and turn your museum into your town's cultural landmark by giving local artists a place to showcase their talents.
5. Join the online conversation
Everyone in this day and age, from celebrities to fast-food chains, has a presence on the Internet. Museum curators shouldn't ignore social media as a fundamental part of their visitor's experience. 
Advertising on social media can help you reach those who would otherwise be unaware of what museum exhibits have to offer. By using the Internet you can also connect better with millennial and gen Z audiences, who tend to disregard traditional media when looking for cultural experiences.
Through the use of social media, you can promote conversation on topics related to your museum or upcoming events. Fun content or important information you wish to share can be easily reached by your followers. You can even plan giveaways or contests to further spread your museum's influence.
If you're already planning on hosting events at your museum, there is no best way to let your community and passers-by know all about them than to have information readily available online. Users not only have easy access to the date, time, and place of the event, but they can also easily share this info with their family and peers with the touch of a button.
6. Give younger audiences a connection to the past
Many millennials and gen Z may not find relevance in museums since they may not consider the past applicable to modernity. To better cater to these customers' sensibilities, it is advisable to give them a connection between the displays and their modern lives.
Museum exhibits can help transfer the human experience from eras long gone by contrasting how the present has been shaped by the past and how modern trends are mirrored by past events. By using NFC technology to add customizable information to displays, you can give millennial visitors a glimpse of how their lives correlate to those of their predecessors.
For example, several western artists have been influenced by Asian culture. By showing a comparison of the influence Hokusai and other Japanese painters had on western artists like Vincent Van Gogh to how the modern Japanese animation boom is changing current trends in the west, art galleries can give younger visitors a bridge to connect with art history.
Customize your museum exhibits 
7. Don't forget about souvenirs!
Every museum should consider having a selection of mementos for visitors to purchase. Not only is it a great way for a museum to have an additional revenue stream, but it will also allow customers to take a little piece of the magic they discovered during their museum visit home with them. 
A lot of visitors are there on vacation and will be eager to get a trinket to remember their trip. Offer them something unique that brings out your museum's personality. Even small keepsakes like keychains, magnets, and buttons will infatuate many travelers, and depending on your museum and area of expertise, you can offer much more! Some items you can consider offering are: 
T-shirts and other apparel
Prints and posters
Books
Replicas
Home décor items
Accessories
Coffee Mugs
Postcards
Local food or drinks
Handcrafts
You can look to your local community to find suppliers of handmade crafts, art, and jewelry items to offer. Hand-crafted items will add an extra layer of authenticity to your sales stand, as many customers will be looking for items they just can't find at any store.
8. Offer visitors access to self-guided tours
MySmartJourney lets you easily design and create fun and informative multimedia experiences. All a visitor has to do is scan a code and they will be able to access a playful interface with all the info you need them to have. From there, visitors can guide themselves through the whole visit with the help of the platform.
NFC integrated technology can be placed on any flat surface and will effectively save both your business and your audience time by providing easy access to information. By using multimedia tools, you can not only show text and images but also audio, video, and much more! Museum curators can rest easy knowing guests are getting the most out of their visit.
Discover our other articles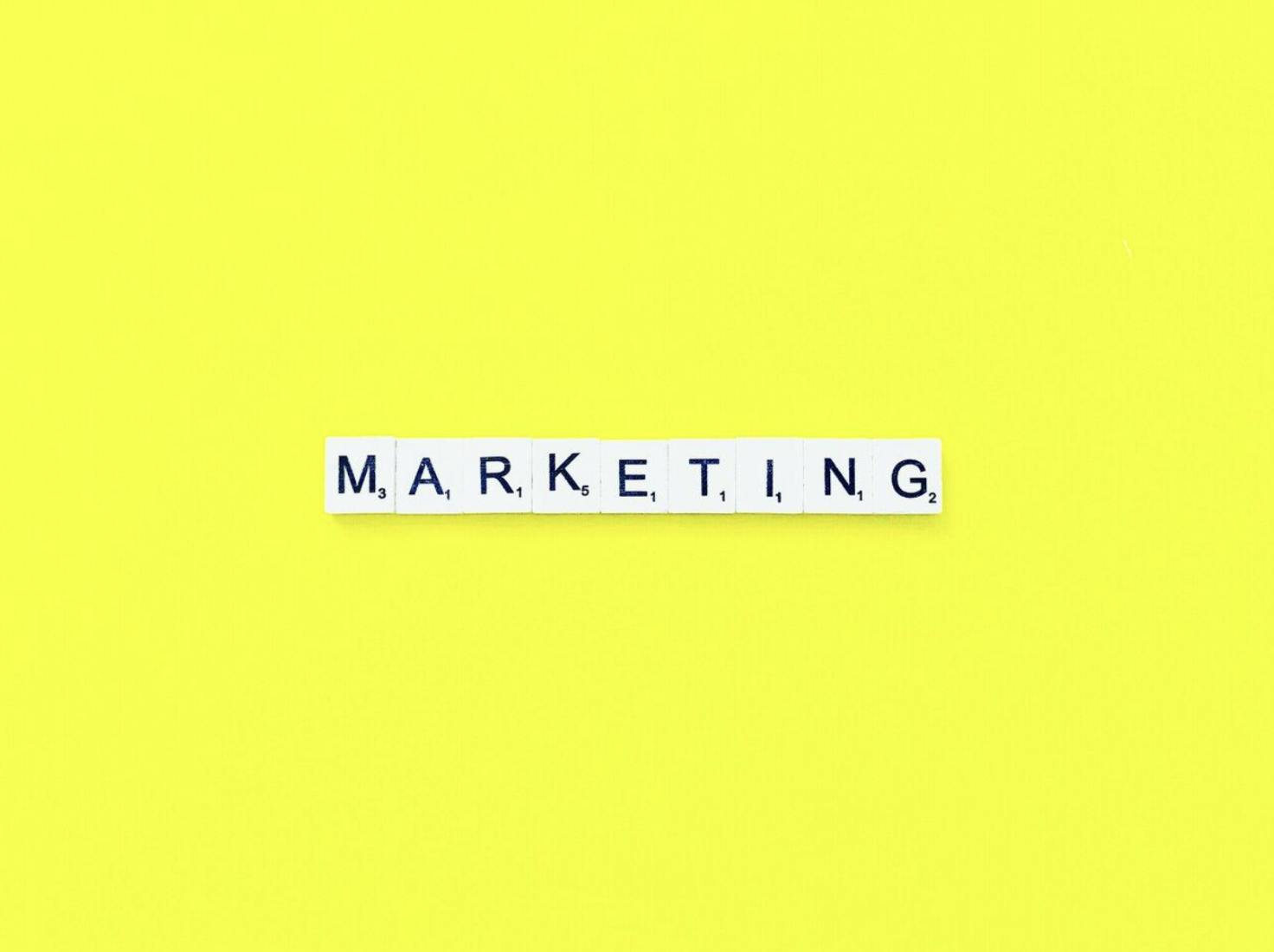 How to develop a phygital marketing strategy
If you want your business to thrive in the new digital marketplace, then it's essential for you to understand how phygital marketing works. In this article, we discuss how you can develop a successful phygital strategy to help your business reach its goals.
What is phygital marketing?
Phygital marketing is a term that refers to experiences that bring physical and digital marketing together. Phygital marketing tactics take advantage of recent advances in communication technology to create novel and exciting customer experiences.
In today's world, phygital experiences can be found all around us. For example, voice assistants such as Amazon's Alexa are used by thousands of people to activate their alarms and have access to the weather forecast. Additionally, virtually scannable menus and digital kiosks have become commonplace in many restaurants.
What does phygital marketing aim for?
The main goal of phygital marketing is to implement physical marketing strategies that are complemented by digital technology. By using solutions such as NFC tags, digital kiosks, and QR codes, one can create seamless experiences that break the line between the physical and digital worlds.
The world is going through an unprecedented digital transformation and we are more dependent on technology than ever before. However, our interest in having close and personalized physical experiences has not dwindled. Digital marketing strategies offered through a phygital medium allow us to have the best of both worlds.
Phygital marketing combines the best aspects of the digital customer experience with the most appealing characteristics of offline, real-world interactions. When appropriately implemented, this marriage between physical and digital marketing efforts results in very fluid customer journeys. 
Why should businesses adopt a phygital marketing strategy?
Phygitial strategies allow businesses to spice up marketing campaigns and shopping experiences with digital content. A phygital solution can bring customer interactions to a whole new level.
Nowadays, customer satisfaction relies heavily on immersive experiences. Companies can use phygital tactics to keep customers engaged without any physical interaction. Since customers can engage with phygital content at their own leisure, businesses can use them to offer personalized experiences.
Another major benefit of phygital marketing experiences is their capacity to provide an easy avenue for communication with the customer. For instance, retail stores can use NFC technology to bring perks of the online shopping experience, such as product recommendations, to their physical locations.
A phygital marketing strategy offers the following benefits:
Using technology to your advantage: Smartphones, NFC tags, QR codes, and other technologies can improve engagement, streamline customer journeys, and offer many other advantages.
Creating unforgettable moments: Well-executed phygital strategies can create experiences that stay with people for years on end. Customers will associate the feelings of joy and awe experienced via phygital moments with the brand.
Learning more about your target audience: A phygital strategy combines several communication channels, allowing a company to gather a vast amount of data about its customer base. By asking customers to provide feedback and write reviews, you can discover the strengths and weaknesses of your business and learn what your audience wants.
What are the benefits of phygical marketing for cities?
7 steps to develop a phygital marketing strategy
1. Do the appropriate research
The best phygital approach for a business depends on the way it normally addresses its audience. A brick-and-mortar shop's phygital tactics will be very different from those of a primarily online business.
For instance, if a company functions mainly as an e-commerce, physical experiences can be provided via pop-up stores. These short-term rental solutions can help bring an online brand experience to physical retail spaces and reach potential customers in the process. Customers can develop stronger brand loyalty with a digital business after meeting them in the real world.
On the other hand, businesses that base their operations around a physical location can use a digital strategy to enhance their real-life experiences. The right digital component may depend on the nature of a business. For example, restaurants and coffee shops can use phygital technology to display their menus, offer discounts, and handle payments.
2. Invest in NFC technology
NFC technology makes it incredibly easy to create seamless customer experiences. Near Field Communication (NFC) is a type of digital communication that uses devices capable of quickly sharing information. NFC is used in electronic identity documents, contactless payment systems, identity access tokens, and even for social networking. The majority of smartphones are manufactured with some kind of NFC functionality in mind.
Retail businesses and pop-up shops can take advantage of NFC technology to bring their phygital strategies to fruition. An NFC tag can play the role of a marketing channel, a digital payment kiosk, a source of information, and much more. The digital experience offered by NFC is only limited by the imagination of the individual who implements it.
Because many modern mobile devices have built-in NFC technology, phygital retail can make use of a device's functionality to deliver text, images, audio, and video directly to a customer. Users can use NFC to learn more about specific products, gain access to discounts and special offers, and enhance their shopping experience, all directly from their smartphones.
3. Don't neglect your social media platforms
Your social media sites should be an integral component of your phygital strategy. Having a solid social media presence has many advantages, including being closer to your customers and their opinions. Social media also offers a wealth of information about your customer base and the things that make them tick. By reviewing and analyzing this info, you can gain a clearer view of your business's strengths and weaknesses. This way, you can keep doing the things that work and iron out the ones that don't.
4. Develop an omnichannel strategy
An omnichannel strategy combines brick-and-mortar locations, social media platforms, websites, email, and mobile to create a cohesive customer experience. When all communication channels are working efficiently and together, customers gain access to a complete phygital content marketing experience.
5. Map the customer journey
The purpose of a phygital experience is to create seamless transitions between the physical and the digital worlds throughout the customer journey. To make the best out of it, you should put yourself in the shoes of the customer and navigate through the multiple steps of a successful purchase. Identify the roadblocks that keep customers from going further along their journey and devise phygital strategies to circumvent them.
What is a digital customer journey?
6. Prepare your staff to handle phygital experiences
As retail and marketing change with the times, so do the required skills of your workforce. If you implement phygital tactics into your business, you must make sure that your in-store staff is well versed in how your newly appointed digital services work.
Understanding the capabilities of the phygital features in place will allow workers to use them to complement their assignments. For instance, if a customer asks a staff member for a specific product, they can use a phygital solution to provide more in-depth info with images and video. Likewise, staff should be ready to provide assistance to any customer who is facing technical difficulties with digital products.
7. Consider implementing wearable tech
Depending on the nature of your business, you may use NFC-powered wearable technology to create engaging experiences. When implemented by hospitality services or during events, the technology can be used to easily exchange contact information and perform other activities.
NFC wearable devices are able to:
Help attendees navigate an event
Bookmark places or sessions
Allow or deny guests and personnel access to restricted areas
Enable contactless signups
Provide staff with a clear communication channel
Manage the flow of traffic, thus preventing bottlenecks
Handle secure transactions
Provide companies with metrics and analytics
Create personalized phygital experiences with MySmartJourney
MySmartJourney offers you the best tools to implement your phygital strategies. Our contactless technology is an easy, quick, and fun way of creating innovative experiences.  The MySmartJourney platform is 100% web-based. This means that users can use it from any sort of device without the need to install an app. 
With MySmartJourney, you are empowered to create unique phygital experiences without needing to learn any programming or wait long development times. The technology is read-to-deploy and can seamlessly integrate into your plans and strategies.
Read the article