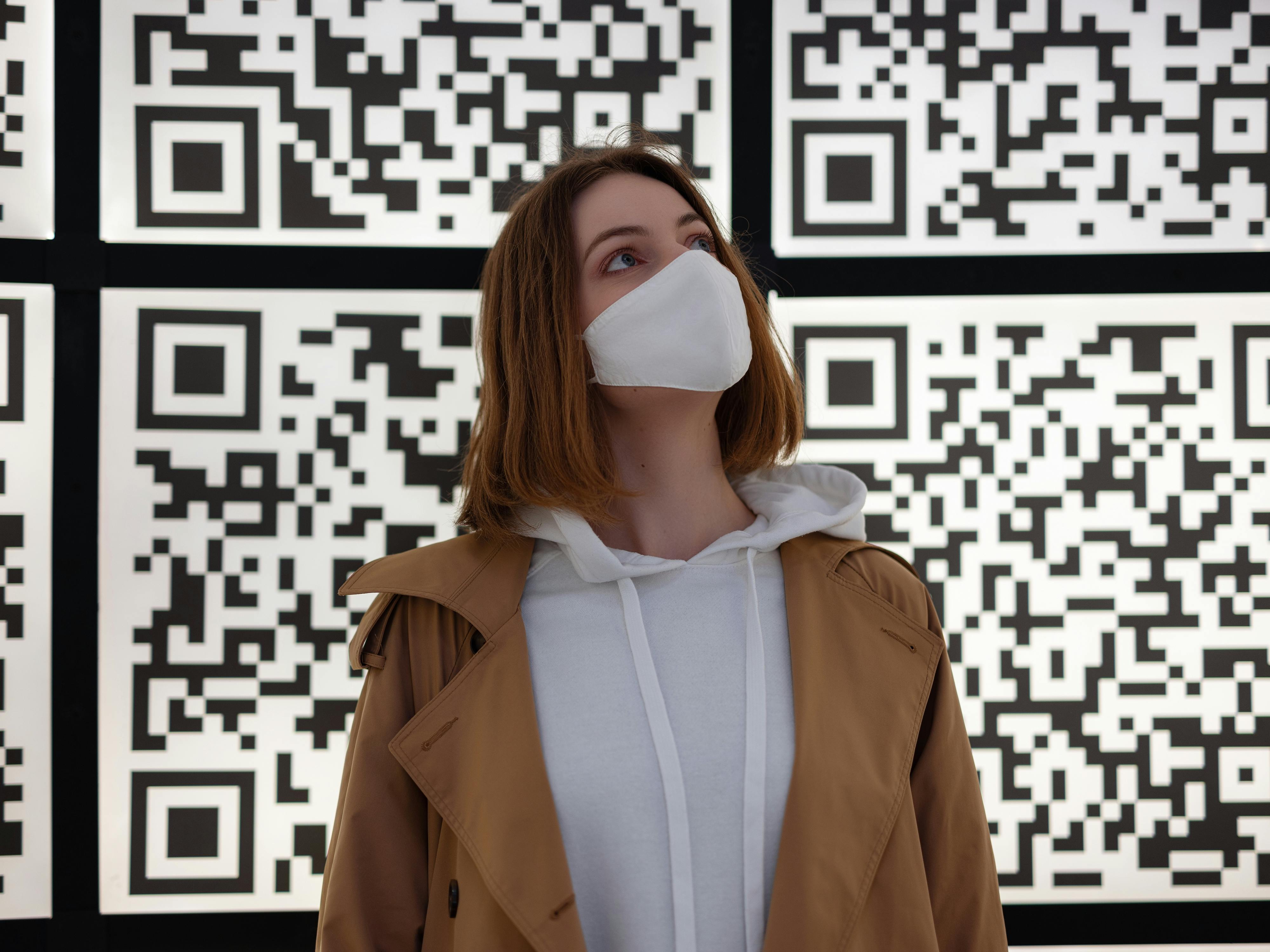 Blog
 / 
Is there a better solution than using a chatbot for your touristic venue?
Is there a better solution than using a chatbot for your touristic venue?
With mobile phones being a big part of everyone's daily life, businesses and organizations are rethinking their marketing tactics and overall presence online to make it more accessible and engaging for users. Mobile devices offer consumers a new way of experiencing brands and consuming content and with the introduction of mobile digital journeys, customer expectations have reached new heights. Improving the user experience is becoming more and more of a priority for businesses across different industries.
Although chatbots are a great strategy to improve a company's customer service, answers can be quite robotic and difficult to personalize in the short term. Thankfully, MySmartJourney's platform allows companies to personalize digital routes for their customers. Find out more about why MySmartJourney is better than a chatbot in the article below. 
What is MySmartJourney ?
MySmartJourney is a platform that allows businesses to create and design digital routes online by leveraging QR codes, NFC technology and short URLs. It is an easy tool to use which makes it possible to create informative, interactive and entertaining multimedia journeys that not only attract customers but make them feel empowered.
MySmartJourney leverages technology and innovation to build quick, contactless, automated, and unique experiences in any physical space within a matter of minutes. One of the many advantages of MySmartJourney are: 24/7 assistance, access to information on-the-go, paperless pop-ups and conversion shortcuts.
By gathering precious data, this multi-purpose tool understands how people move through digital journeys and is able to support them effectively through each touch point, making their online experience as smooth as possible.
Features of MySmartJourney
MySmartJourney offers a lot of key features to enhance the customers' experience :
Text, images, videos and audios : MySmartJourney allows businesses to use text, images, videos and audios to enrich cultural exhibitions and make them more interactive through multimedia content. The video feature includes integrations with Youtube and Vimeo, and the audio one integrates seamlessly with Soundcloud. There is also an MP3 playback option and automatic optimization and media adaptation throughout the whole platform.
Action buttons and redirections : This tool enables tourist sites to create quizzes, interactive treasure hunts and gamified on-site quests for customers. It can also host links to other websites on the platform.
3D and 360° content : MySmartJourney integrates with Sketchfab and Youtube 360 so that customers can observe objects in detail and live a truly 360° immersive experience.
Selfie booth : The mobile photo booth provides users the chance to get personalized souvenir photos that can be accompanied by integrated branding stickers. There is also an option for social sharing with a landing page.
Keycode : For complex scenarios and puzzles or for the purpose of the gamification of locations, content can be hidden behind a password also referred to as a "keycode".
Google Forms : Another MySmartJourney feature is the Google form integration which allows venues to set up visitor satisfaction surveys and collect data easily.
Orders from a distance : Orders from a distance allow the quick management of menus and product lists and give businesses the ability to send order emails to guides or supervisors.
Scheduler : The scheduler feature allows businesses to schedule specific content according to weekly schedules and share information with users in real time.
Statistics : The statistics feature provides integration with anonymized Google Analytics, automated reporting and visitor behavior data. This is useful for businesses that want to get insights on their customers' needs and expectations.
What is a chatbot ?
A chatbot is an artificial intelligence (AI) software that can mimic human speech to stimulate a human conversation with a user in natural language, either through standalone applications, messaging applications, websites, web applications or even through the phone.  
Chatbots are often described as one of the most advanced and promising AI technologies based on interactions between humans and digital devices or machines. In the business sphere, these conversational agents are meant to simplify conversations between customers and businesses, thereby improving the customer experience.
A chatbot's algorithm is programmed to mimic a human conversation by asking questions and giving relevant recommendations and solutions. This helps minimize the occurrence of human error while resolving customer queries quicker.
Why is MySmartJourney better than a chatbot ?
In an attempt to create a more efficient customer service experience, a lot of companies and businesses implemented chatbots. However, this is sometimes counterproductive. With the emphasis being on humanlike interactions, a lot of aspects of chatbots are quite unsatisfactory and need improving.
Here are five reasons of why MySmartJourney is better than a chatbot :
1. Visitors don't need to be as active
When using a chatbot, the user has to be very active since it is a conversational interaction. In reality, visitors don't necessarily have the time, energy or desire to ask questions. Thanks to MySmartJourney, users don't have to take on an active role. In fact, all they have to do is scan a QR code or get their mobile phones close to an NFC tag in order to get the information they need quickly. 
2. Visitors can skip steps easily
When talking to a chatbot, it can take a lot of time or steps for users to get the algorithm to understand their query. Most of the time, visitors want to fast forward, scroll through, pause, change the subject, skip a few steps, etc. instead of having a full-on conversation. This is possible with MySmartJourney as the platform allows visitors to get the information they need in a matter of seconds. 
3. Visitors have more control
Chatbots are programmed so they follow a series of instructions in order to get users the information they need. In fact, sometimes they don't understand users so they can't help them. With MySmartJourney, visitors have more control over their journey by choosing the way they browse and access information. The platform allows businesses and organizations to personalize the customer journey and make it more interactive. This gives users more control over their customer journey! 
4. Chatbots only answer to keywords
Chatbots mainly respond to keywords that they have been fed through machine learning and algorithms. However, with MySmartJourney, this is not the case. Content on the platform goes beyond text as the platform allows you to display images, videos and audios. 
5. Plurality of interactions and gamification of content  
A chatbot is an innovative solution but it can be quite limited when it comes to communication as it only offers customers simple one-to-one conversations. On the other hand, MySmartJourney opens up a world of interactions and possibilities. For example, companies can create information tapes, treasure hunts, hero quests, audio guides, instruction manuals, etc.
Want to create unique physical digital experiences ?
MySmartJourney is a platform used for the creation and design of digital routes for tourist and cultural sites. It's an easy-to-use, fun, interactive tool made to build informative, useful and entertaining digital multimedia journeys.
Our digital solution is used by companies in different industries: 
Museums, art galleries and historical sites
Associations, circuits and tourist routes
Municipal parks, walking trails and resorts
Hotel establishments and traveler services
Artisanal producers 
And much more! 
Personalizing your digital journey has never been easier. With MySmartJourney, the possibilities are endless. Get in touch with us today ! 
Discover our other articles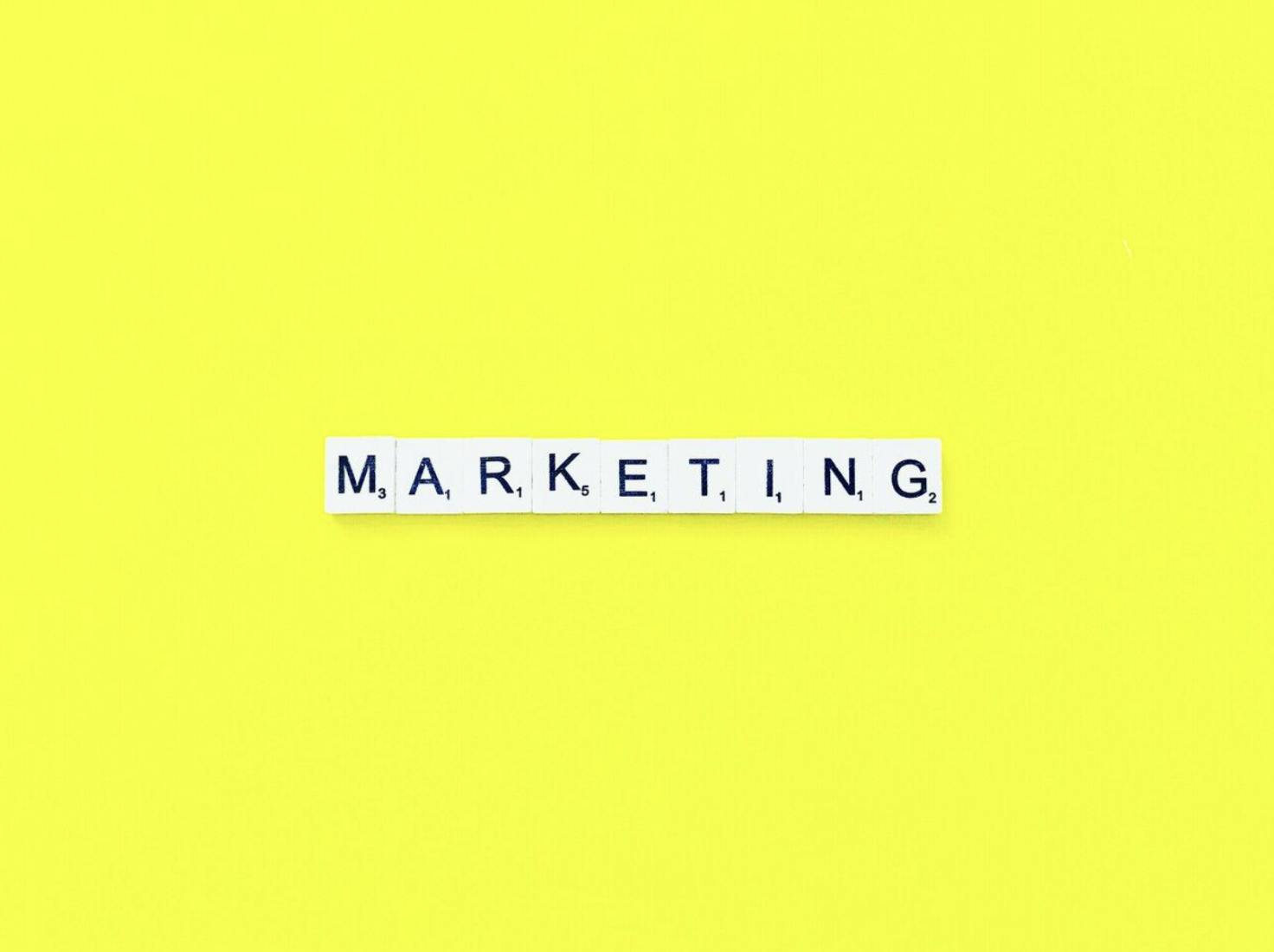 How to develop a phygital marketing strategy
If you want your business to thrive in the new digital marketplace, then it's essential for you to understand how phygital marketing works. In this article, we discuss how you can develop a successful phygital strategy to help your business reach its goals.
What is phygital marketing?
Phygital marketing is a term that refers to experiences that bring physical and digital marketing together. Phygital marketing tactics take advantage of recent advances in communication technology to create novel and exciting customer experiences.
In today's world, phygital experiences can be found all around us. For example, voice assistants such as Amazon's Alexa are used by thousands of people to activate their alarms and have access to the weather forecast. Additionally, virtually scannable menus and digital kiosks have become commonplace in many restaurants.
What does phygital marketing aim for?
The main goal of phygital marketing is to implement physical marketing strategies that are complemented by digital technology. By using solutions such as NFC tags, digital kiosks, and QR codes, one can create seamless experiences that break the line between the physical and digital worlds.
The world is going through an unprecedented digital transformation and we are more dependent on technology than ever before. However, our interest in having close and personalized physical experiences has not dwindled. Digital marketing strategies offered through a phygital medium allow us to have the best of both worlds.
Phygital marketing combines the best aspects of the digital customer experience with the most appealing characteristics of offline, real-world interactions. When appropriately implemented, this marriage between physical and digital marketing efforts results in very fluid customer journeys. 
Why should businesses adopt a phygital marketing strategy?
Phygitial strategies allow businesses to spice up marketing campaigns and shopping experiences with digital content. A phygital solution can bring customer interactions to a whole new level.
Nowadays, customer satisfaction relies heavily on immersive experiences. Companies can use phygital tactics to keep customers engaged without any physical interaction. Since customers can engage with phygital content at their own leisure, businesses can use them to offer personalized experiences.
Another major benefit of phygital marketing experiences is their capacity to provide an easy avenue for communication with the customer. For instance, retail stores can use NFC technology to bring perks of the online shopping experience, such as product recommendations, to their physical locations.
A phygital marketing strategy offers the following benefits:
Using technology to your advantage: Smartphones, NFC tags, QR codes, and other technologies can improve engagement, streamline customer journeys, and offer many other advantages.
Creating unforgettable moments: Well-executed phygital strategies can create experiences that stay with people for years on end. Customers will associate the feelings of joy and awe experienced via phygital moments with the brand.
Learning more about your target audience: A phygital strategy combines several communication channels, allowing a company to gather a vast amount of data about its customer base. By asking customers to provide feedback and write reviews, you can discover the strengths and weaknesses of your business and learn what your audience wants.
What are the benefits of phygical marketing for cities?
7 steps to develop a phygital marketing strategy
1. Do the appropriate research
The best phygital approach for a business depends on the way it normally addresses its audience. A brick-and-mortar shop's phygital tactics will be very different from those of a primarily online business.
For instance, if a company functions mainly as an e-commerce, physical experiences can be provided via pop-up stores. These short-term rental solutions can help bring an online brand experience to physical retail spaces and reach potential customers in the process. Customers can develop stronger brand loyalty with a digital business after meeting them in the real world.
On the other hand, businesses that base their operations around a physical location can use a digital strategy to enhance their real-life experiences. The right digital component may depend on the nature of a business. For example, restaurants and coffee shops can use phygital technology to display their menus, offer discounts, and handle payments.
2. Invest in NFC technology
NFC technology makes it incredibly easy to create seamless customer experiences. Near Field Communication (NFC) is a type of digital communication that uses devices capable of quickly sharing information. NFC is used in electronic identity documents, contactless payment systems, identity access tokens, and even for social networking. The majority of smartphones are manufactured with some kind of NFC functionality in mind.
Retail businesses and pop-up shops can take advantage of NFC technology to bring their phygital strategies to fruition. An NFC tag can play the role of a marketing channel, a digital payment kiosk, a source of information, and much more. The digital experience offered by NFC is only limited by the imagination of the individual who implements it.
Because many modern mobile devices have built-in NFC technology, phygital retail can make use of a device's functionality to deliver text, images, audio, and video directly to a customer. Users can use NFC to learn more about specific products, gain access to discounts and special offers, and enhance their shopping experience, all directly from their smartphones.
3. Don't neglect your social media platforms
Your social media sites should be an integral component of your phygital strategy. Having a solid social media presence has many advantages, including being closer to your customers and their opinions. Social media also offers a wealth of information about your customer base and the things that make them tick. By reviewing and analyzing this info, you can gain a clearer view of your business's strengths and weaknesses. This way, you can keep doing the things that work and iron out the ones that don't.
4. Develop an omnichannel strategy
An omnichannel strategy combines brick-and-mortar locations, social media platforms, websites, email, and mobile to create a cohesive customer experience. When all communication channels are working efficiently and together, customers gain access to a complete phygital content marketing experience.
5. Map the customer journey
The purpose of a phygital experience is to create seamless transitions between the physical and the digital worlds throughout the customer journey. To make the best out of it, you should put yourself in the shoes of the customer and navigate through the multiple steps of a successful purchase. Identify the roadblocks that keep customers from going further along their journey and devise phygital strategies to circumvent them.
What is a digital customer journey?
6. Prepare your staff to handle phygital experiences
As retail and marketing change with the times, so do the required skills of your workforce. If you implement phygital tactics into your business, you must make sure that your in-store staff is well versed in how your newly appointed digital services work.
Understanding the capabilities of the phygital features in place will allow workers to use them to complement their assignments. For instance, if a customer asks a staff member for a specific product, they can use a phygital solution to provide more in-depth info with images and video. Likewise, staff should be ready to provide assistance to any customer who is facing technical difficulties with digital products.
7. Consider implementing wearable tech
Depending on the nature of your business, you may use NFC-powered wearable technology to create engaging experiences. When implemented by hospitality services or during events, the technology can be used to easily exchange contact information and perform other activities.
NFC wearable devices are able to:
Help attendees navigate an event
Bookmark places or sessions
Allow or deny guests and personnel access to restricted areas
Enable contactless signups
Provide staff with a clear communication channel
Manage the flow of traffic, thus preventing bottlenecks
Handle secure transactions
Provide companies with metrics and analytics
Create personalized phygital experiences with MySmartJourney
MySmartJourney offers you the best tools to implement your phygital strategies. Our contactless technology is an easy, quick, and fun way of creating innovative experiences.  The MySmartJourney platform is 100% web-based. This means that users can use it from any sort of device without the need to install an app. 
With MySmartJourney, you are empowered to create unique phygital experiences without needing to learn any programming or wait long development times. The technology is read-to-deploy and can seamlessly integrate into your plans and strategies.
Read the article