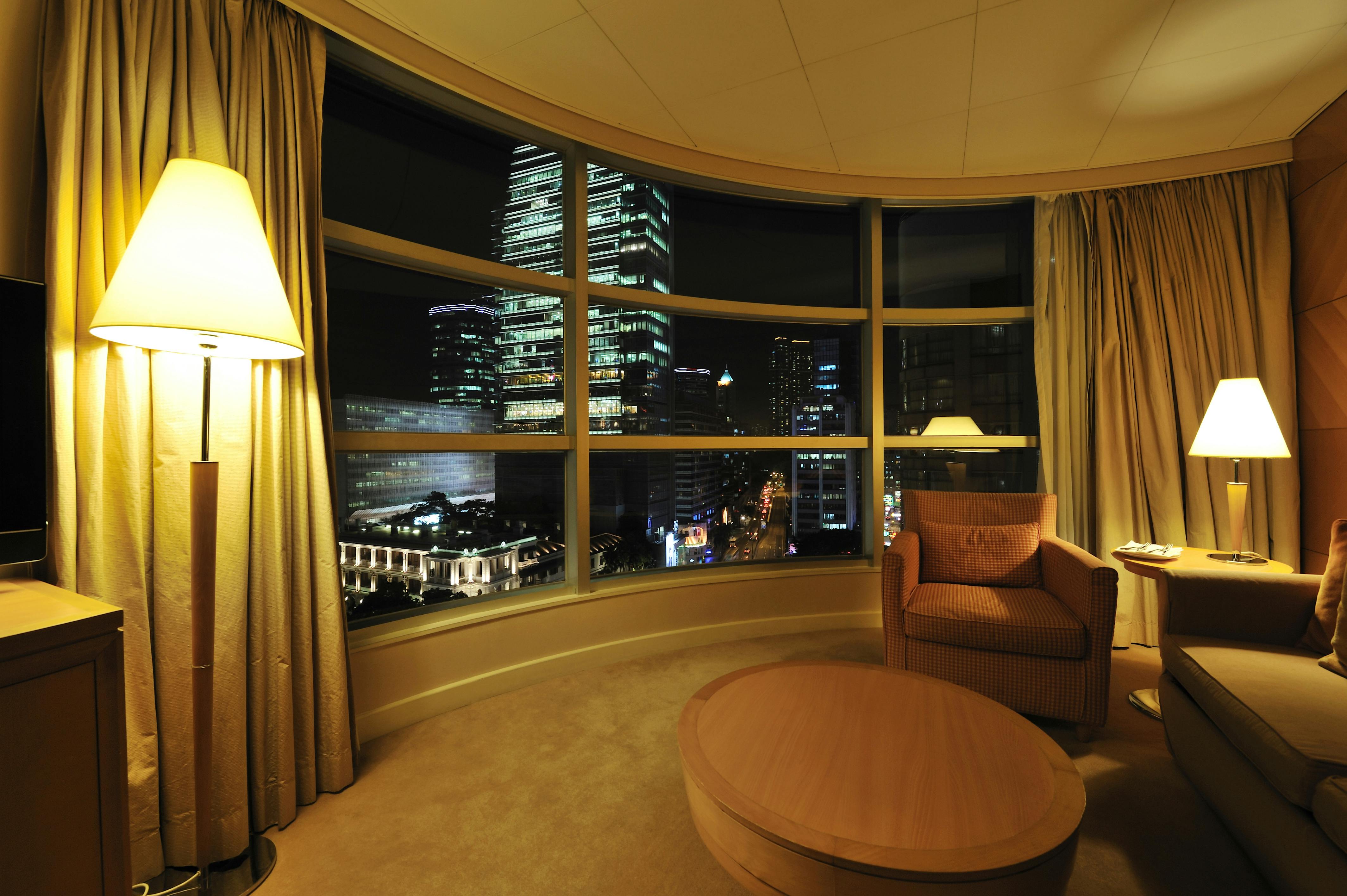 Blog
 / 
9 ways to modernize your hotel
9 ways to modernize your hotel
What is hotel modernization? 
Hotel modernization means adapting the hotel experience to be comfortable and functional for the needs of tomorrow. Restyling the way things are run to cater to the changing demographics is key to be on the vanguard of the hotel business.
Nowadays no business or industry is safe from becoming a memory, trampled by the wheels of new technological advances just around the corner. Video rental stores and malls were huge some years back and now they have been replaced by streaming and e-commerce platforms. Airbnb has been giving the hotel industry a run for its money for quite some time now. Rather than wait and see what happens, it is better to take some steps towards modernization and win this technological arms race!
How do you modernize a hotel?
Eco-friendly innovative ideas for hotels 
With the Sustainable Hospitality Alliance estimating that the hotel industry will have to reduce its carbon emissions by 66% per room by 2030 (source) and more people switching to eco-friendly lifestyles, it's only normal for hotels to consider going green.
A great way to improve the look of your hotel and save on resources is to compost food waste and use it to grow green spaces in and around your hotel. Science has proven that plants create more relaxing indoor environments and they add life to otherwise gray areas.
Unused outdoor spaces can also be repurposed into small orchards to charm customers with an interesting view and some natural treats. If dealing with fruit or vegetable-bearing plants sounds too daunting, you can also consider planting flowers.
Color-code a memorable experience
From the robe to the slippers and the sheets to the towels. Even if white is always the go-to solution for a clean and inviting mood, interior design will work wonders. Do you have a color palette? Are your decorations leaning towards a formal or a more casual style? Details like this may be easy to miss, but they will make a difference in the back of your guests' minds. A harmonious room will lead to a cozier hotel stay.
Is there art in the room? If you're at a tourist destination, you may want to portray your area's cultural and natural landmarks in your decorations to entice hotel guests who come looking for a memorable experience. Adding QR codes in hotel rooms and in the different spaces of your hotel will also allow you to offer customers a wealth of information.
Integrate NFC technology
Enrich the guest experience, go paperless, and create a modern luxury hotel feel with NFC technology. Near Field Communications uses short-range wireless technology to allow pieces of equipment called "tags" to send and receive information. This may sound complicated, but if you've ever used a contactless payment app on your phone, you already understand how it works!
NFC allows hotel guests to receive information on demand, without delays or the need for a printed document. As soon as someone scans a code, they receive the information they need. You can also personalize fun and unique experiences as well as self-guided tours.
Tour builder for hotel establishments and traveler services
Provide good Wi-Fi
This one is pretty straightforward. Hotel guests want their room to be their home away from home, and in the modern age, accessible and reliable Wi-Fi is part of feeling at home. 
Wi-Fi is a really powerful tool which allows hotel guests to check in and out, get their plane tickets and look at the weather forecast. 
It allows hotel staff to stay connected and help each other. It keeps the kids entertained while mom and dad unpack and plan the activities for the day. You're most probably using it right now to read these words. A good Wi-Fi connection keeps people closer to their loved ones and their personal projects. You want customers to take pictures in your hotel and share their Instagram stories, so that all their friends can see your hotel in all its splendor. Don't underestimate the power of word-of-mouth!
Empower hotel staff to improve the guest experience
Imagine arriving at your hotel, opening your bag, and noticing your phone charger is four time zones away. Wouldn't you be relieved to learn that a clever hotel manager thought to keep phone chargers at the front desk?
Small, useful gadgets such as phone chargers and adapters will allow hotel staff to immediately solve issues that may be hindering the guest experience. Many first-timers to your area may not know power outlets are different from those back home. Taking it one step further, some may not have prepared for a rainy or hot day. Items like the following will be useful to have around for guests to use or borrow:
Phone chargers
Power outlet adapters
Umbrellas
Parasols
Hand fans
Sun lotion
Band-Aids
Colored pencils/crayons
Diapers
Earplugs
Stop and smell the roses (and the breakfast buffet!)
Never underestimate the effect good smell can have on customer experience. Let hotel guests wake up and go to the common areas to discover the sweet fragrance of a feast ready for the taking. Add organic and locally grown foods as a value proposition to modern sensibilities. 
Consider that many young people take more pictures of their food during their holidays than they do of statues and landscapes. They say the way to a man's heart is through his stomach, and a nice breakfast buffet will let you conquer those hearts every morning.
Adding scented candles to your hotel will help create an inviting, relaxed mood. Just imagine someone coming in through the front door one rainy day and suddenly experiencing the sweet aroma as they approach the front desk. If you have already considered investing in flowers, they will lend their aroma alongside their beauty.
Comfortable and functional coworking spaces 
Business travelers and digital nomads will appreciate this very much. A somewhat barren area of your hotel can be upgraded to provide a comfortable guest experience for those interested in working during their hotel stay. A coworking hub may become a center to make connections not only between hotel guests but also between them and the locals they've come to work with. This is important because locals who bring business travelers to town are inadvertently improving your business.
Supplying some office equipment is a good way to add a functional flair to any business traveler's temporary office. Don't forget the usefulness of NFC technology for letting people know how to use any piece of equipment and any office ground rules.
Loyalty programs for business travelers and other frequent guests
Maybe Bob from two towns over has some business in town every month. Why not offer him a discount or perk to make him feel more welcome? Maybe a hotel room upgrade in case he wants to bring the wife and kids for the weekend. 
There are many reasons why people need to travel somewhere periodically. While business travelers have meetings to attend, other hotel guests could be there because it's the annual gathering of their fandom, or perhaps a music festival is happening close by. Keeping these customers in mind and creating incentives to choose your hotel over any other is a great way to grow your customer base.
Take the hotel experience beyond the hotel stay
The hotel industry goes hand in hand with all kinds of industries like restaurants, cultural venues, and many others. Partnering with places in your area is a great way to give customers the most memorable experience.
Hotel guests need to go to and from the airport, that's a given. Wouldn't their experience be substantially improved if their hotel could help them with transportation? You can make travelers feel like real V.I.P.s if you help them deal with the trials and tribulations of moving around your area. It may be a good idea to partner up with a local mobility service provider.
Once the whole hassle of transportation has been dealt with, maybe your guests want to book restaurant reservations or find out where to experience local art and culture. If you make this easier for them, you might just win their heart! You can use NFC technology to give hotel guests a list of places to explore around town. Why keep flyers around the front desk if you can send that information directly to their phones in just a few clicks?
Ready to digitize your hotel? 
Change the way your customers think about the hotel stay by adding technological advances such as NFC. MySmartJourney provides you with the tools to create a streamlined, personalized hotel experience. Build tours of your premises and create new fun and unique experiences. 
MySmartJourney's platform is used by museums, art galleries, historical sites, hotel establishments and other businesses in order to deliver to their customers all the information they may need or want. By adding this technology to your business, you will guarantee hotel guests access to a modern, memorable experience.
Discover our other articles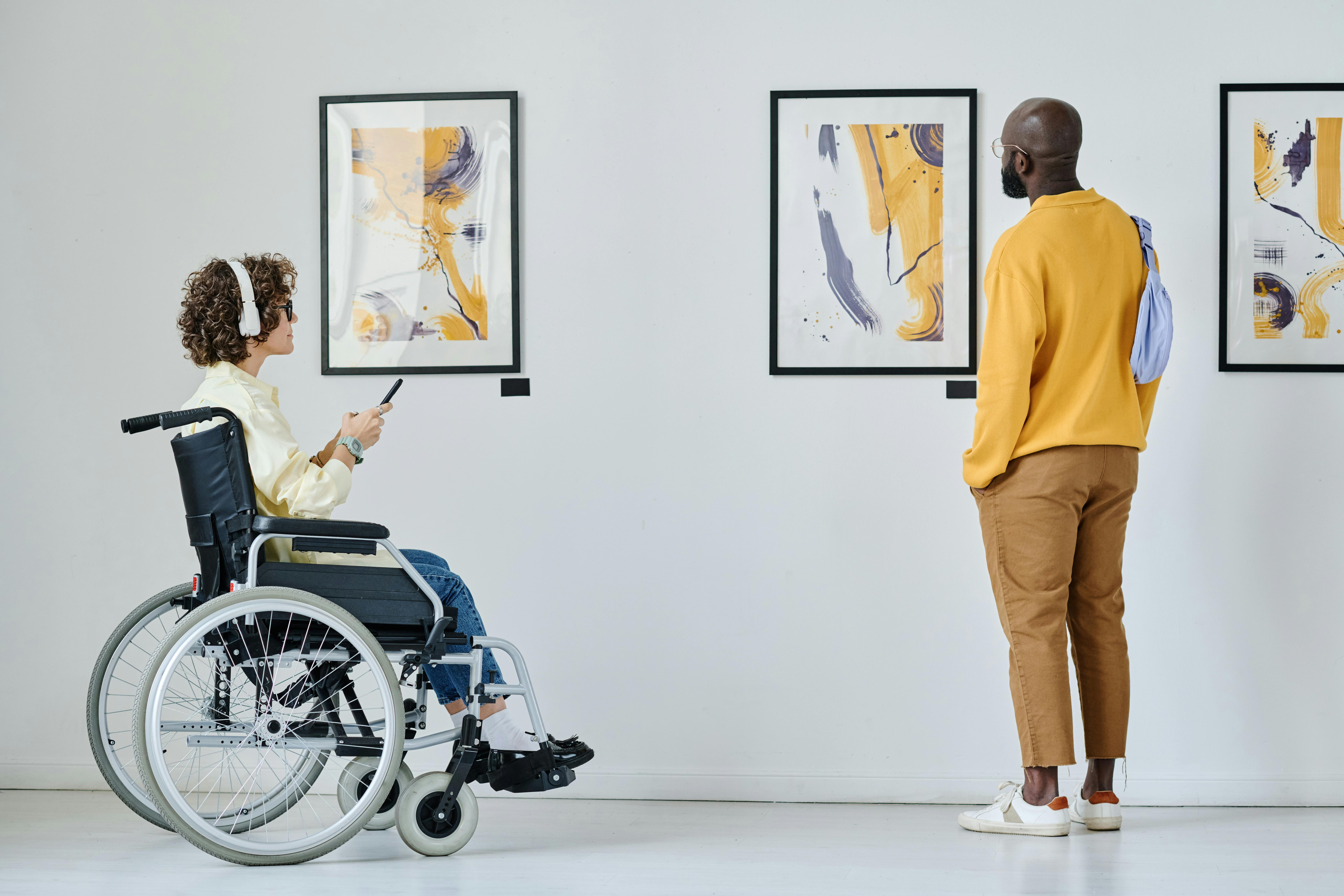 What is a digital customer journey?
Nowadays, the digital customer journey has become complex and difficult to trace. However, it is important to be able to trace the path taken by your prospects in order to offer them a positive visitor experience.
What is a digital customer journey?
The digital customer journey refers to an individual's journey through multiple touchpoints within your organization (e.g., website, mobile app, social media) that will ultimately result in a conversion event. 
Every company can use a customer's browsing history, transactions and contacts with the brand to understand their behavior. This allows them to create personalized offers, to better accompany the Internet user, but also to improve his buying experience and to set up a more adapted after-sales service.
The influence of digital on the customer journey
The advent of the digital world has changed the customer journey by adding new features, creating new steps and greatly altering customer behavior. The emergence of television commercials and websites have complemented the services offered by physical stores, newspapers and catalogues. 
With the rise of social media, instant messaging and apps, the digitization of the customer journey has completely changed the game. The digital journey has become more complex, bringing together a multitude of digital channels that allow them to discover the products and services offered by your company.
What are the stages of the digital customer journey?
The digital customer journey goes through three fundamental stages: 
The discovery phase
The evaluation phase
The selection phase
1. The discovery phase
This first phase represents the discovery of a problem or the awareness of a need for the Internet user. The needs differ from one customer to another, but invite them to do research. It is therefore essential for your brand, organization or institution to stand out from the first searches by offering the answers they are looking for.
This help can be in the form of blogs, e-books, analysis reports, tutorials, etc. These publications offer the user a clear and detailed answer and allow them to better target their research. On the other hand, it allows your brand to stand out by showing that you understand the needs of your audience and by offering them free and accessible resources.
Market your on-site experience
2. The evaluation phase 
The second phase consists of conducting several searches. This way, the Internet user has a better idea of the products and services available on the market. This allows him to compare the various offers based on the opinions of other customers, the services, etc. But also by going on site to confirm his intuitions or the information he has gathered beforehand. At this stage, the customer journey becomes phygitalized and offers new contact points through digital applications, guides or paper documents.
At the same time, any company that wants to showcase its services at this stage must create engaging and unique content as well as share customer testimonials both on the web and in the locations where the experience is offered. The content should be both educational and entertaining to show your expertise to your customers.
3. The selection phase
At this point, the Internet user has armed himself with all the necessary information and now knows exactly what he needs. The customer's choice depends on the efforts made by each brand to highlight the benefits of its product or services. 
This can be done by offering a demo of the solution, a period to test the product, or by offering a warranty period. The most important thing during this stage is to be able to meet the expectations of the target audience and to respond specifically to their concerns. It is therefore necessary to create high value-added content that stands out from competitors. 
Why analyze the digital customer journey?
Analyzing the digital customer journey allows us to better understand their needs and identify their behavior in order to provide them with content adapted to their searches. This mapping also allows us to note all the friction points experienced by the Internet user in order to improve his experience. 
On the other hand, a good analysis of the customer journey helps any company to detect its weak points as well as the levers of its marketing and to make the necessary modifications to be more effective and profitable. This analysis involves the collection of various information on Internet users, such as: 
Sales data 
Navigation data on the website or on the web application
Data from social networks
Responses to customer satisfaction surveys
The possible loyalty of the customer to your brand
Etc.
Guide to digital cultural mediation 
3 tips to optimize your digital customer journey
1. Build on teamwork
The digital customer journey is constantly changing, and to ensure that you respond to these changes effectively, it is critical to engage all members of your team. Adapting to trends, staying operational at all times and delivering the best performance while being attentive to the specific needs of your customers is necessary to optimize your customer journey.
Each department of the company receives different feedback from the customer, between the purchase process, satisfaction surveys and interactions on social networks. Gathering all this data and sharing the answers received between the different teams allows tracing a clear digital journey, to detect the points to improve and the levers to optimize. Constant teamwork allows you to unify your brand image with your customers.
2. Create a personalized interactive customer experience
When you have in-depth customer journey analysis, you can build a clear profile of your personas and ensure that you deliver a personalized experience. This gives you a clear picture of your buyers, including age, preferences, geolocation, interests, behavior, buying process and impressions of the experience. When customers feel that the journey they are offered is personalized, they identify more with your brand and tend to become more loyal.
3. Be present through the different communication channels
The digital customer journey passes through various channels and supports that serve to answer the questions and requirements of the Internet user. It is therefore important to be present in all these channels in order to make the customer's path more fluid. An omnichannel digital strategy guarantees an interactive, harmonious and attractive experience.
6 ways to make your destination stand out
3 examples of digital customer journeys
1. Customer journey for visitors to a cultural or historical site
Thanks to MySmartJourney, historical sites as well as museums and art galleries can create a fun digital journey by engaging visitors with rich and varied multimedia content. These contents are highlighted and accessible to all tourists or travelers thanks to NFC technologies and QR codes. A memorable and unique experience for each visitor guarantees their loyalty to your content as well as their active participation in your marketing strategy by sharing the memories of their visit on social networks. 
How museums benefit from QR and NFC technologies 
2. An unforgettable experience for travelers 
Travelers are often thirsty for new experiences and want to make the most of their trip. Therefore, a great digital journey requires a deep understanding of travelers. This analysis allows you to offer personalized services through your platform, direct them to the right tourist attractions and facilitate their journey.
Phygital marketing as a strategy to connect travelers
3. An exceptional journey through the city's parks
To provide visitors with a sensory experience, you can develop games and scavenger hunts that link the virtual world to the physical world. Creating a digital journey that encourages the user to connect with their environment provides an unforgettable and personalized experience for each user. It's a guarantee of quality that optimizes customer engagement and promotes loyalty.
Tool for creating digital paths
MySmartJourney is a digital journey creation tool that includes various features to personalize your customer journey. With our platform, you can develop a phygital marketing strategy to boost your visitors' engagement. 
Read the article