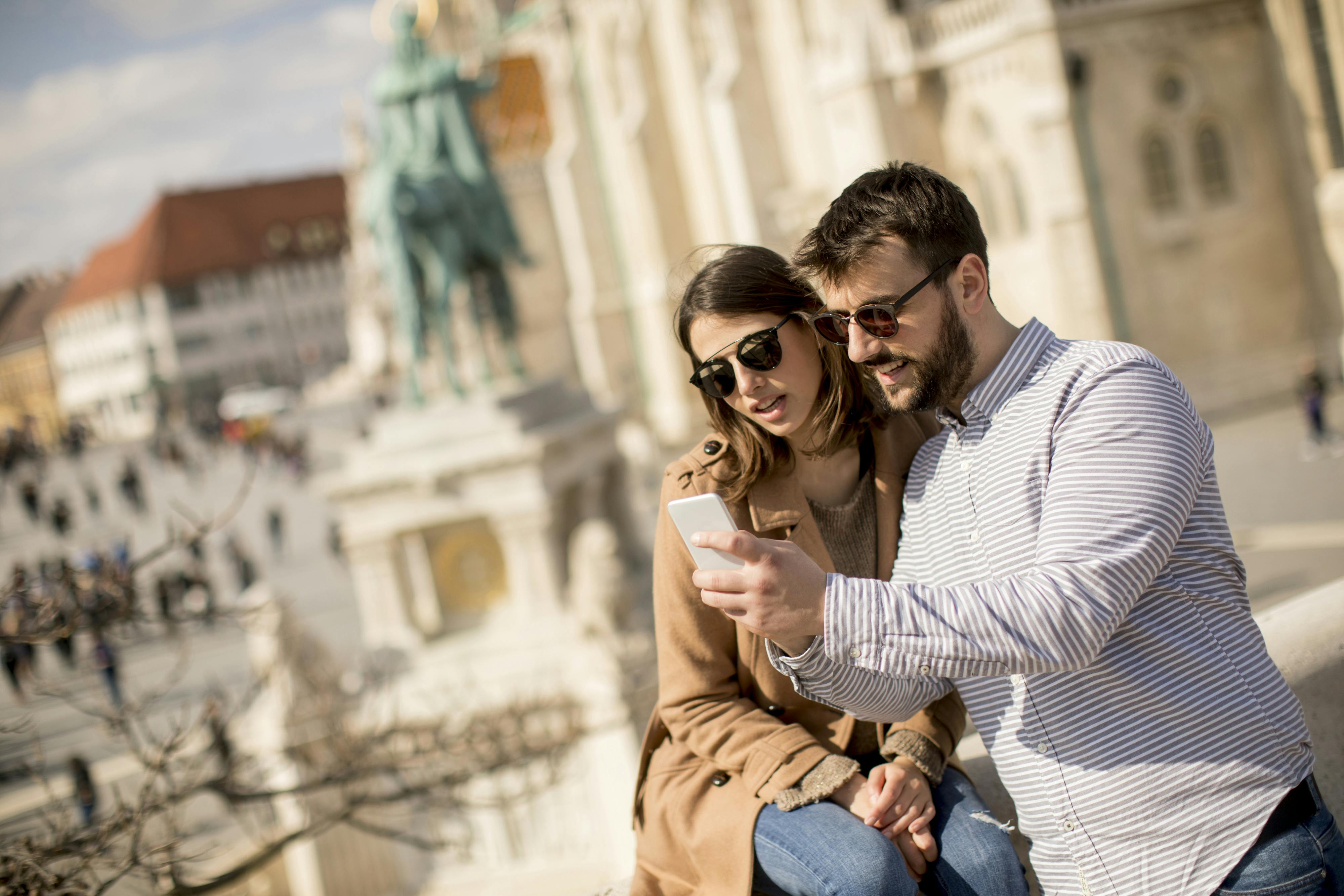 Blog
 / 
7 best marketing tools for tourism organizations
7 best marketing tools for tourism organizations
Over the past century, tourism has changed drastically. You would be astonished at how many things have genuinely changed over time if you looked back in time to see how far we have come. Not to mention how much Internet marketing has evolved.
Tourism organizations pay close attention to their marketing strategies and devote a lot of effort to growing their clientele. If you wanna boost your revenues, improve your customer experience and optimize your operations, keep reading to discover the best digital marketing tools for the hospitality and tourism industries.
Why is digital marketing important for the tourism industry?
In today's digital landscape, tourism organizations risk falling behind if they don't have an online presence. Travelers like to browse for traveling services online as it's more convenient and allows them to book activities or accommodation last-minute in real-time.
The development of digital marketing has simplified communication and reduced numerous barriers for tourists and the hospitality sector. One of the most prevalent problems in the tourist and hospitality industries has been resolved through communication technologies and contemporary digital marketing methods.
Best tourism and travel trends 
How can digital marketing help the tourism industry?
Digital tourism marketing offers more precise user data and activity tracking than traditional marketing, allowing for the optimization of real-time marketing programs. As a result, businesses such as travel firms are no longer restricted to local markets and they can personalize the customer experience.
City marketing strategies to attract more travelers
The 7 best marketing tools for tourist and cultural sites
1. MySmartJourney
In today's digital age, it's important for organizations to personalize tourism experiences and incorporate phygital marketing to attract visitors and improve customer satisfaction. MySmartJourney is an innovative tool that allows tourist, cultural sites and other types of businesses to create digital routes and experiences. 
Thanks to our platform, tourism organizations can build contactless, informative, useful and entertaining multimedia digital journeys to impress customers and visitors. Our interactive web application creator allows you to broadcast content in real-time and make use of: 
QR codes: Users just have to use the camera of their mobile phone to decode the information and quickly access your content. 
NFC chips: Near field communication technology allows wireless communication between electronic devices. The NFC chip allows the exchange of information. 
Short URLs: If visitors can't scan a QR code or NFC chip, they can quickly access the content nonetheless thanks to short URLs. 
With our web app, businesses can design self-guided tours, broadcast text, visual, video and 3D content, create outdoor play routes and much more. With their mobile phones, visitors can instantly access your multimedia content without having to download an application, without logging in, and above all, without physical contact.
2. Google Drive or Microsoft 365
Tourism marketing is a collaborative process. Numerous locations and resources frequently collaborate on both large-scale and small-scale projects. Collaboration in real-time across distances doesn't have to be challenging. There are various tools you may be familiar with hosted on Google Drive. 
These technologies make it simple to collaborate in real time and share information. You can use Google Docs to create content collaboratively and Google Sheets to organize your information. Anyone can open an account, and up to 15G of storage is free (even with a non-Gmail email address).
Alternatively, Microsoft Office 365 can be used by your team to collaborate. Tools like Sharepoint and OneDrive provide live editing and efficient file sharing for remote work. Many of these cloud-based sharing options might already be available to you if you already use Outlook for email. Even creating shared folders for documents with other organizations is possible with Sharepoint. 
3. Semrush 
Devising effective SEO strategies that increase traffic to your website is a crucial component of managing a successful online travel business. It's important to optimize your website for search engines if you want to attract visitors and increase conversions. Search engines like Google and Bing regularly modify their algorithms in order to display travel websites with pertinent content on their results pages. 
Semrush is an innovative tool that businesses across different industries leverage to improve their online visibility and discover marketing insights. It allows you to perform keyword research, analyze your competitors, keep track of your position in search engines, update your backlink strategy and much more. Tourism organizations can use Semrush for content marketing, advertising, social media management, etc. It's a paying tool so you can either decide to pay a fee or outsource your SEO efforts. 
4. Paid advertising platforms 
The travel and tourism sectors have become extremely popular during the last few decades. Thanks to SEO and paid ads, you can maximize your marketing strategies and set yourself apart from the competition. When it comes to ads, there are different tools available for you such as Google Ads, Facebook ads, Instagram ads, TripAdvisor ads, etc. The key is to identify your target audience and choose the tool that will be more effective to reach it.
If you're new to the world of online advertising, here are useful tips for travel and tourism ads: 
Define your target audience;
Define the campaign objective; 
Tailor your marketing efforts according to traveler type;
Choose the right advertising platform for your audience;
Personalize tourism advertising messages;
Make your website mobile-friendly.
Innovations in the travel and tourism industry
5. Influencer platforms
Collaborating with influencers is a marketing strategy that is growing in popularity and for good reason. Influencers are people who have built an online community around their own personal brand. Consider Instagrammers, YouTube vloggers, and bloggers.
A lot of influencers have sizable fan bases and very engaged audiences. Their audience is usually niche. Finding someone whose audience would be interested in a particular tourist destination, or what you have to offer is the objective. Working with influencers can significantly boost your online visibility and sales. You can find influencers on your own or you can use influencer platforms like Brand Ambassador to make things easier. 
6. Mailchimp 
MailChimp is a software that allows companies and brands to stay in touch with their customers or users by email. It makes it easy to manage, automate and track newsletters and mailing campaigns.
MailChimp has a totally free version which allows you to send automatic emails to 2,000 email addresses or subscribers of your newsletter, with a maximum of 12,000 emails per month. If your activity requires a higher volume of messages, you can always access the Premium version.
MailChimp can help you personalize campaigns and evaluate the impact they have on your subscribers. Indeed, you can analyze the response of users to your emails and find ways to make the content more engaging. In addition, it is compatible with web platforms such as WordPress, Joomla or Drupal.
7. Social media platforms
Social networks have become a fundamental tool in the tourism industry for both small businesses and international organizations. After all, they allow businesses to optimize the consumer experience during the purchase process and strengthen their position in the market.
People use social media platforms to plan their trips independently and almost instantly. Through Facebook or Instagram, for example, users can buy tickets, book accommodations and track their experience throughout their stay.
In addition, millions of people share their experiences every day on their social media profiles, which becomes an indirect promotion mechanism for tourism companies. This helps them attract new customers and expand their business without physical or geographical limits.
The best social media marketing platforms for tourism and cultural businesses are:
Facebook
Instagram
Pinterest
Twitter
LinkedIn
Youtube
TikTok
These platforms are visual mediums so they are great for the tourism industry.
Create personalized physical digital experiences
If you want to take your marketing strategy to the next level, MySmartJourney is your best ally. Whether you wanna design unique phygital experiences for a museum, an art gallery, a historical site, an association, a municipal park, a hotel establishment or an artisanal producer, we've got the tools you need. 
Our digital tool can be quickly deployed and you don't need any coding knowledge. It serves as interactive signage, a docking station, a guided tour, a table order, or a relay to reservation systems. Visitors can instantly access your multimedia content with their mobile phones. Whatever you have in mind, our team can help you bring it to life. 
Discover our other articles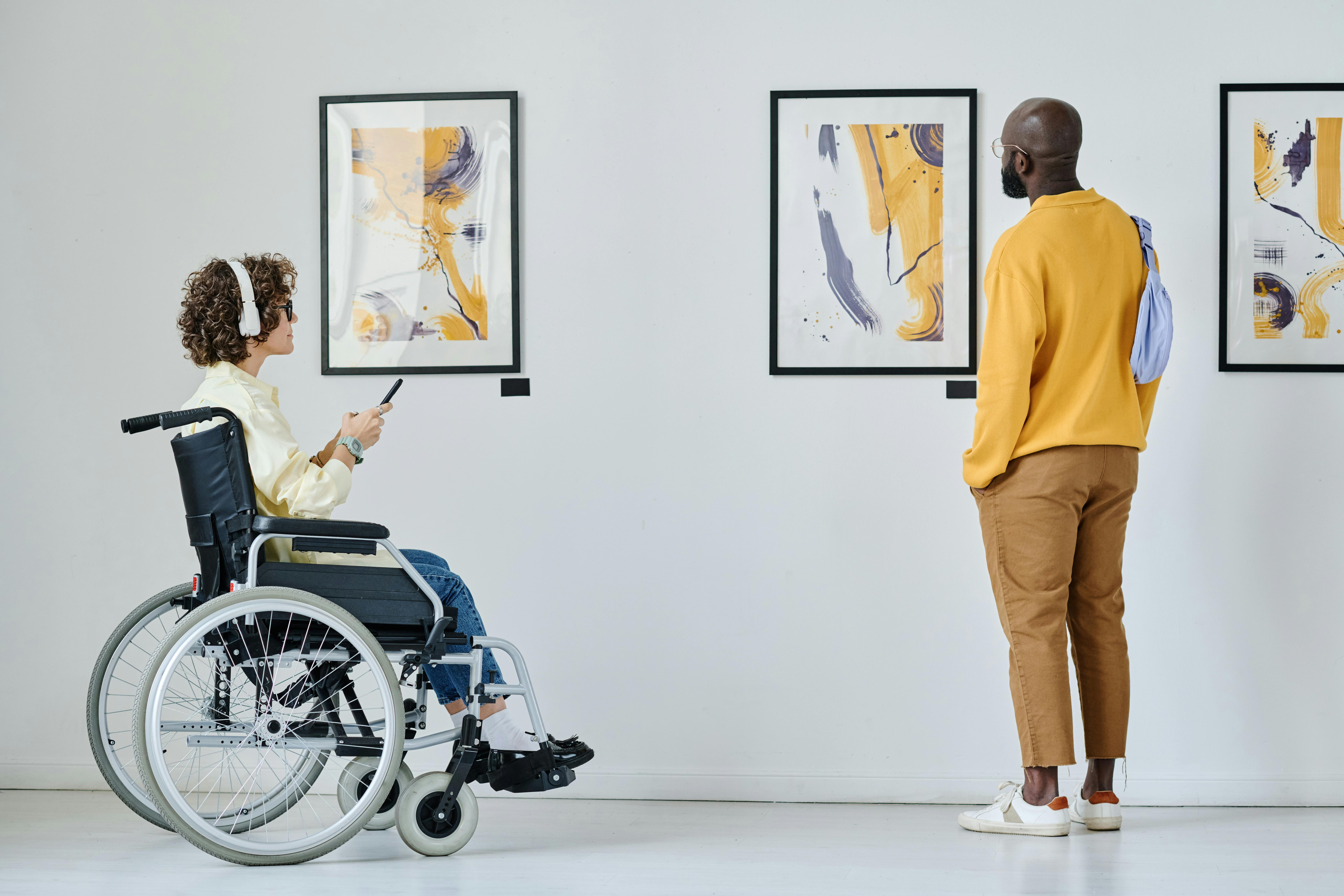 What is a digital customer journey?
Nowadays, the digital customer journey has become complex and difficult to trace. However, it is important to be able to trace the path taken by your prospects in order to offer them a positive visitor experience.
What is a digital customer journey?
The digital customer journey refers to an individual's journey through multiple touchpoints within your organization (e.g., website, mobile app, social media) that will ultimately result in a conversion event. 
Every company can use a customer's browsing history, transactions and contacts with the brand to understand their behavior. This allows them to create personalized offers, to better accompany the Internet user, but also to improve his buying experience and to set up a more adapted after-sales service.
The influence of digital on the customer journey
The advent of the digital world has changed the customer journey by adding new features, creating new steps and greatly altering customer behavior. The emergence of television commercials and websites have complemented the services offered by physical stores, newspapers and catalogues. 
With the rise of social media, instant messaging and apps, the digitization of the customer journey has completely changed the game. The digital journey has become more complex, bringing together a multitude of digital channels that allow them to discover the products and services offered by your company.
What are the stages of the digital customer journey?
The digital customer journey goes through three fundamental stages: 
The discovery phase
The evaluation phase
The selection phase
1. The discovery phase
This first phase represents the discovery of a problem or the awareness of a need for the Internet user. The needs differ from one customer to another, but invite them to do research. It is therefore essential for your brand, organization or institution to stand out from the first searches by offering the answers they are looking for.
This help can be in the form of blogs, e-books, analysis reports, tutorials, etc. These publications offer the user a clear and detailed answer and allow them to better target their research. On the other hand, it allows your brand to stand out by showing that you understand the needs of your audience and by offering them free and accessible resources.
Market your on-site experience
2. The evaluation phase 
The second phase consists of conducting several searches. This way, the Internet user has a better idea of the products and services available on the market. This allows him to compare the various offers based on the opinions of other customers, the services, etc. But also by going on site to confirm his intuitions or the information he has gathered beforehand. At this stage, the customer journey becomes phygitalized and offers new contact points through digital applications, guides or paper documents.
At the same time, any company that wants to showcase its services at this stage must create engaging and unique content as well as share customer testimonials both on the web and in the locations where the experience is offered. The content should be both educational and entertaining to show your expertise to your customers.
3. The selection phase
At this point, the Internet user has armed himself with all the necessary information and now knows exactly what he needs. The customer's choice depends on the efforts made by each brand to highlight the benefits of its product or services. 
This can be done by offering a demo of the solution, a period to test the product, or by offering a warranty period. The most important thing during this stage is to be able to meet the expectations of the target audience and to respond specifically to their concerns. It is therefore necessary to create high value-added content that stands out from competitors. 
Why analyze the digital customer journey?
Analyzing the digital customer journey allows us to better understand their needs and identify their behavior in order to provide them with content adapted to their searches. This mapping also allows us to note all the friction points experienced by the Internet user in order to improve his experience. 
On the other hand, a good analysis of the customer journey helps any company to detect its weak points as well as the levers of its marketing and to make the necessary modifications to be more effective and profitable. This analysis involves the collection of various information on Internet users, such as: 
Sales data 
Navigation data on the website or on the web application
Data from social networks
Responses to customer satisfaction surveys
The possible loyalty of the customer to your brand
Etc.
Guide to digital cultural mediation 
3 tips to optimize your digital customer journey
1. Build on teamwork
The digital customer journey is constantly changing, and to ensure that you respond to these changes effectively, it is critical to engage all members of your team. Adapting to trends, staying operational at all times and delivering the best performance while being attentive to the specific needs of your customers is necessary to optimize your customer journey.
Each department of the company receives different feedback from the customer, between the purchase process, satisfaction surveys and interactions on social networks. Gathering all this data and sharing the answers received between the different teams allows tracing a clear digital journey, to detect the points to improve and the levers to optimize. Constant teamwork allows you to unify your brand image with your customers.
2. Create a personalized interactive customer experience
When you have in-depth customer journey analysis, you can build a clear profile of your personas and ensure that you deliver a personalized experience. This gives you a clear picture of your buyers, including age, preferences, geolocation, interests, behavior, buying process and impressions of the experience. When customers feel that the journey they are offered is personalized, they identify more with your brand and tend to become more loyal.
3. Be present through the different communication channels
The digital customer journey passes through various channels and supports that serve to answer the questions and requirements of the Internet user. It is therefore important to be present in all these channels in order to make the customer's path more fluid. An omnichannel digital strategy guarantees an interactive, harmonious and attractive experience.
6 ways to make your destination stand out
3 examples of digital customer journeys
1. Customer journey for visitors to a cultural or historical site
Thanks to MySmartJourney, historical sites as well as museums and art galleries can create a fun digital journey by engaging visitors with rich and varied multimedia content. These contents are highlighted and accessible to all tourists or travelers thanks to NFC technologies and QR codes. A memorable and unique experience for each visitor guarantees their loyalty to your content as well as their active participation in your marketing strategy by sharing the memories of their visit on social networks. 
How museums benefit from QR and NFC technologies 
2. An unforgettable experience for travelers 
Travelers are often thirsty for new experiences and want to make the most of their trip. Therefore, a great digital journey requires a deep understanding of travelers. This analysis allows you to offer personalized services through your platform, direct them to the right tourist attractions and facilitate their journey.
Phygital marketing as a strategy to connect travelers
3. An exceptional journey through the city's parks
To provide visitors with a sensory experience, you can develop games and scavenger hunts that link the virtual world to the physical world. Creating a digital journey that encourages the user to connect with their environment provides an unforgettable and personalized experience for each user. It's a guarantee of quality that optimizes customer engagement and promotes loyalty.
Tool for creating digital paths
MySmartJourney is a digital journey creation tool that includes various features to personalize your customer journey. With our platform, you can develop a phygital marketing strategy to boost your visitors' engagement. 
Read the article