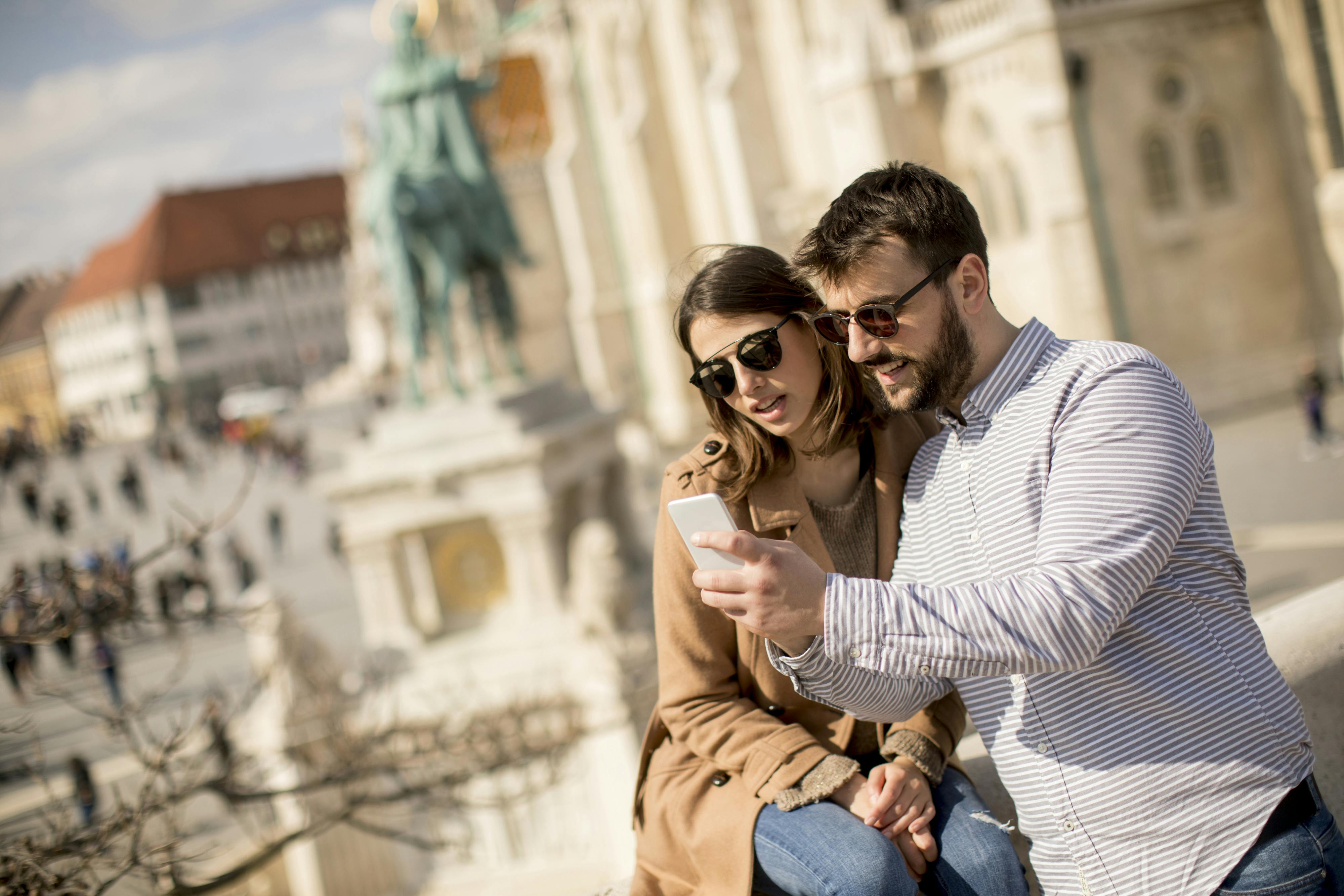 Blog
 / 
7 best marketing tools for tourism organizations
7 best marketing tools for tourism organizations
Over the past century, tourism has changed drastically. You would be astonished at how many things have genuinely changed over time if you looked back in time to see how far we have come. Not to mention how much Internet marketing has evolved.
Tourism organizations pay close attention to their marketing strategies and devote a lot of effort to growing their clientele. If you wanna boost your revenues, improve your customer experience and optimize your operations, keep reading to discover the best digital marketing tools for the hospitality and tourism industries.
Why is digital marketing important for the tourism industry?
In today's digital landscape, tourism organizations risk falling behind if they don't have an online presence. Travelers like to browse for traveling services online as it's more convenient and allows them to book activities or accommodation last-minute in real-time.
The development of digital marketing has simplified communication and reduced numerous barriers for tourists and the hospitality sector. One of the most prevalent problems in the tourist and hospitality industries has been resolved through communication technologies and contemporary digital marketing methods.
Best tourism and travel trends 
How can digital marketing help the tourism industry?
Digital tourism marketing offers more precise user data and activity tracking than traditional marketing, allowing for the optimization of real-time marketing programs. As a result, businesses such as travel firms are no longer restricted to local markets and they can personalize the customer experience.
City marketing strategies to attract more travelers
The 7 best marketing tools for tourist and cultural sites
1. MySmartJourney
In today's digital age, it's important for organizations to personalize tourism experiences and incorporate phygital marketing to attract visitors and improve customer satisfaction. MySmartJourney is an innovative tool that allows tourist, cultural sites and other types of businesses to create digital routes and experiences. 
Thanks to our platform, tourism organizations can build contactless, informative, useful and entertaining multimedia digital journeys to impress customers and visitors. Our interactive web application creator allows you to broadcast content in real-time and make use of: 
QR codes: Users just have to use the camera of their mobile phone to decode the information and quickly access your content. 
NFC chips: Near field communication technology allows wireless communication between electronic devices. The NFC chip allows the exchange of information. 
Short URLs: If visitors can't scan a QR code or NFC chip, they can quickly access the content nonetheless thanks to short URLs. 
With our web app, businesses can design self-guided tours, broadcast text, visual, video and 3D content, create outdoor play routes and much more. With their mobile phones, visitors can instantly access your multimedia content without having to download an application, without logging in, and above all, without physical contact.
2. Google Drive or Microsoft 365
Tourism marketing is a collaborative process. Numerous locations and resources frequently collaborate on both large-scale and small-scale projects. Collaboration in real-time across distances doesn't have to be challenging. There are various tools you may be familiar with hosted on Google Drive. 
These technologies make it simple to collaborate in real time and share information. You can use Google Docs to create content collaboratively and Google Sheets to organize your information. Anyone can open an account, and up to 15G of storage is free (even with a non-Gmail email address).
Alternatively, Microsoft Office 365 can be used by your team to collaborate. Tools like Sharepoint and OneDrive provide live editing and efficient file sharing for remote work. Many of these cloud-based sharing options might already be available to you if you already use Outlook for email. Even creating shared folders for documents with other organizations is possible with Sharepoint. 
3. Semrush 
Devising effective SEO strategies that increase traffic to your website is a crucial component of managing a successful online travel business. It's important to optimize your website for search engines if you want to attract visitors and increase conversions. Search engines like Google and Bing regularly modify their algorithms in order to display travel websites with pertinent content on their results pages. 
Semrush is an innovative tool that businesses across different industries leverage to improve their online visibility and discover marketing insights. It allows you to perform keyword research, analyze your competitors, keep track of your position in search engines, update your backlink strategy and much more. Tourism organizations can use Semrush for content marketing, advertising, social media management, etc. It's a paying tool so you can either decide to pay a fee or outsource your SEO efforts. 
4. Paid advertising platforms 
The travel and tourism sectors have become extremely popular during the last few decades. Thanks to SEO and paid ads, you can maximize your marketing strategies and set yourself apart from the competition. When it comes to ads, there are different tools available for you such as Google Ads, Facebook ads, Instagram ads, TripAdvisor ads, etc. The key is to identify your target audience and choose the tool that will be more effective to reach it.
If you're new to the world of online advertising, here are useful tips for travel and tourism ads: 
Define your target audience;
Define the campaign objective; 
Tailor your marketing efforts according to traveler type;
Choose the right advertising platform for your audience;
Personalize tourism advertising messages;
Make your website mobile-friendly.
Innovations in the travel and tourism industry
5. Influencer platforms
Collaborating with influencers is a marketing strategy that is growing in popularity and for good reason. Influencers are people who have built an online community around their own personal brand. Consider Instagrammers, YouTube vloggers, and bloggers.
A lot of influencers have sizable fan bases and very engaged audiences. Their audience is usually niche. Finding someone whose audience would be interested in a particular tourist destination, or what you have to offer is the objective. Working with influencers can significantly boost your online visibility and sales. You can find influencers on your own or you can use influencer platforms like Brand Ambassador to make things easier. 
6. Mailchimp 
MailChimp is a software that allows companies and brands to stay in touch with their customers or users by email. It makes it easy to manage, automate and track newsletters and mailing campaigns.
MailChimp has a totally free version which allows you to send automatic emails to 2,000 email addresses or subscribers of your newsletter, with a maximum of 12,000 emails per month. If your activity requires a higher volume of messages, you can always access the Premium version.
MailChimp can help you personalize campaigns and evaluate the impact they have on your subscribers. Indeed, you can analyze the response of users to your emails and find ways to make the content more engaging. In addition, it is compatible with web platforms such as WordPress, Joomla or Drupal.
7. Social media platforms
Social networks have become a fundamental tool in the tourism industry for both small businesses and international organizations. After all, they allow businesses to optimize the consumer experience during the purchase process and strengthen their position in the market.
People use social media platforms to plan their trips independently and almost instantly. Through Facebook or Instagram, for example, users can buy tickets, book accommodations and track their experience throughout their stay.
In addition, millions of people share their experiences every day on their social media profiles, which becomes an indirect promotion mechanism for tourism companies. This helps them attract new customers and expand their business without physical or geographical limits.
The best social media marketing platforms for tourism and cultural businesses are:
Facebook
Instagram
Pinterest
Twitter
LinkedIn
Youtube
TikTok
These platforms are visual mediums so they are great for the tourism industry.
Create personalized physical digital experiences
If you want to take your marketing strategy to the next level, MySmartJourney is your best ally. Whether you wanna design unique phygital experiences for a museum, an art gallery, a historical site, an association, a municipal park, a hotel establishment or an artisanal producer, we've got the tools you need. 
Our digital tool can be quickly deployed and you don't need any coding knowledge. It serves as interactive signage, a docking station, a guided tour, a table order, or a relay to reservation systems. Visitors can instantly access your multimedia content with their mobile phones. Whatever you have in mind, our team can help you bring it to life. 
Discover our other articles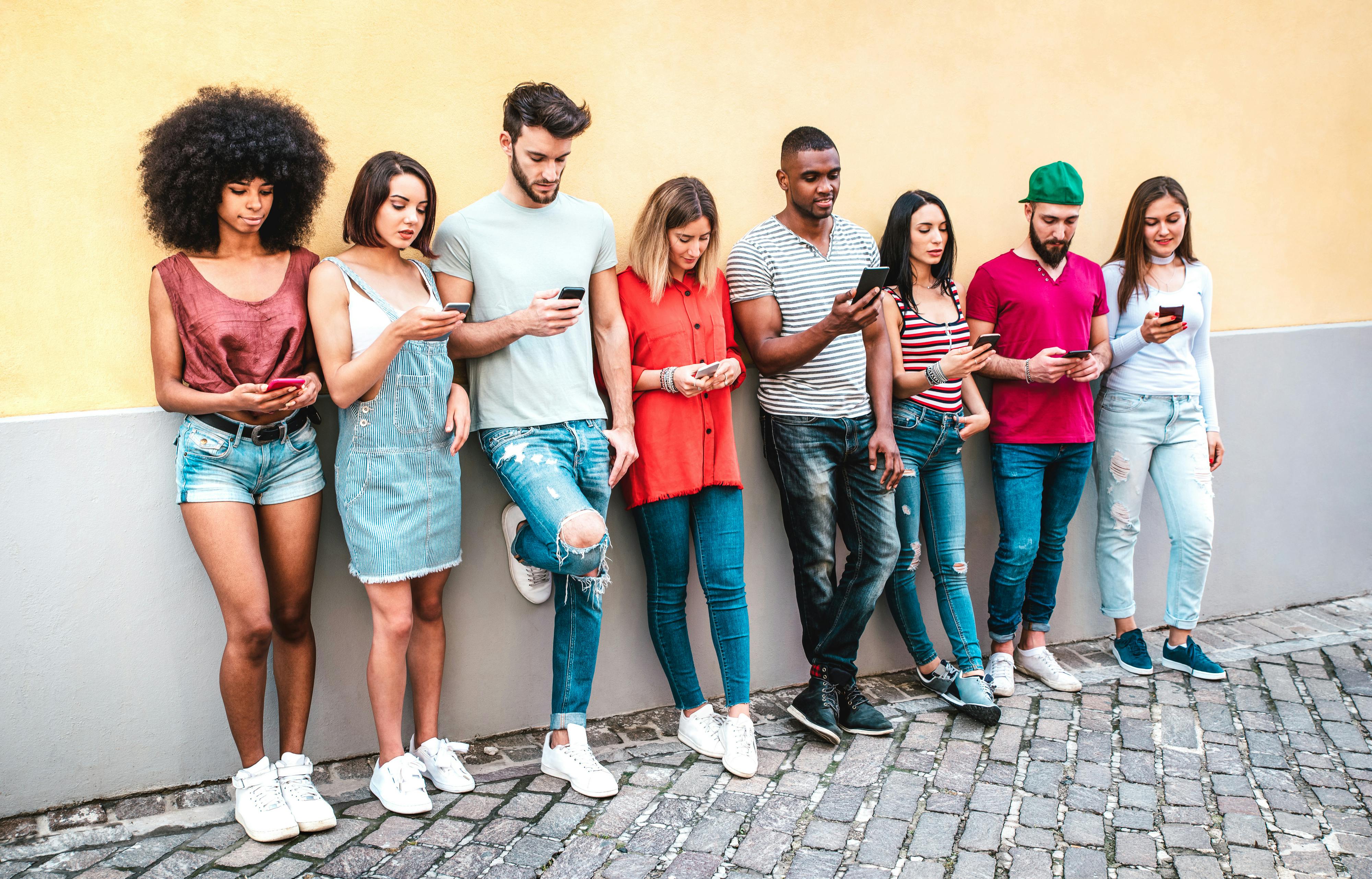 What Exactly Is Territorial Marketing?
Territorial Marketing Definition
Territorial marketing is a strategy that aims to improve local development actions in cities or regions by adding value to the area in which they are located. This added value can come from different things such as geography, climate, history, culture, etc.
A given market is therefore seen as a competitive product that needs differentiation. In this situation, the supply is the territory whereas the demand includes citizens, residents, local businesses, foreign direct investment, tourists, etc.
It essentially develops strategic plans to promote certain parts of interest, while improving overall well-being. These actions take place within a sustainable environment, which involves considering social issues and environmental concerns. A territorial marketing strategy must be dynamic and constantly evolve because the products it deals with, the territories, have a temporal dimension that requires constant adjustment.
Why Is Territorial Marketing Important?
A successful territorial marketing plan can attract tourists, increase capital and economic income in a region as well as revitalize a territory by retaining companies in places that would otherwise have little to offer. 
What Is Territorial Marketing Used For?
Territorial marketing is an interdisciplinary methodology that allows a region to position itself on a national and international scale, projecting a strong and appealing image to the world. 
Territorialization has several advantages, including tourism development, regional development, economic development and the generation and preservation of wealth for local communities. Urban marketing aims to improve the material and immaterial aspects of an environment so that its ability to attract and retain people's attention doesn't decline while always striving toward sustainable development.
Phygital Marketing In Tourist Destinations
What Factors Influence Territorial Marketing?
It is not possible for any company or organization to develop a successful territorial marketing plan without considering the factors that affect a specific territory. These include the cultural elements that characterize a given country (its languages, ways of relating to one another, its values, and customs) and the economic conditions that shape the market.
8 City Marketing Strategies to Attract More Travelers
How To Develop A Territorial Marketing Approach
A territorial marketing strategy is a strategic tool used to strengthen the position of a brand within a specific territory. Territorial strategies are based on three main axes:
Analysis of the social and economic environment of the area you want to promote
Identification of the target audience
Definition of the goals to be reached
In order to define a territorial strategy, it is important to know what the market is like, and what the competitive landscape looks like. This requires a thorough knowledge of the local economy and society. You must analyze the socio-economic context of the region and determine whether there are particular factors that could affect the success of your project. Once you've identified the key points to consider, you can start analyzing the different aspects of the territory.
Once you've defined the objectives of your campaign, you can choose the best channel to reach your audience. A territorial plan is always associated with a certain tone of voice, and each one needs to be adapted to the type of communication desired. Finally, you can decide which products or services to offer. A good territorial strategy is the basis for any effective promotion campaign.
6 Ways To Make Your Destination Stand Out
Successful Examples Of Territorial Marketing Strategies
The ONLYLYON Project 
The ONLYLYON project aimed to promote the city of Lyon, a major tourist destination in France. This project consisted of developing a set of measures focused on enhancing the image of the city and promoting it as a creative hub. 
To achieve this, the city was divided into twelve different areas, each one representing a specific sector of activity. These sectors included culture, design, gastronomy, architecture, etc. Each area had a coordinator responsible for managing the activities carried out there. The objective of the project was to transform the city into a place where creativity thrives. In addition, the project intended to highlight the diversity of the city and encourage visitors to discover its many facets.
In particular, the project sought to increase awareness of the city's assets and showcase its unique features. A key element of the project was the development of a digital toolkit designed to help people understand the city better and find information about what they want to know. 
The ONLYLYON initiative received support from numerous partners including the City Hall, the Chamber of Commerce and Industry, the Regional Council, the Office National de Tourisme de la Région Rhône-Alpes, the Tourist Office, etc. This project is a good example of territorial branding, which is one of the many tools of territorial marketing. 
Inspired By Iceland 
The Government of Iceland, the Municipality of Reykjavik, the airline Iceland Express, and 80 other local authorities are taking part in a territorial marketing campaign called "Inspired by Iceland." This project aims to promote Iceland as a tourist destination and encourage visitors to make it one of their favorite destinations. This project is centered around territorial promotion, which is a territorial strategy tool. 
Due to the eruption of the volcanic ash cloud that covered much of Europe, bookings by tourists to Iceland have declined by about 20% compared to previous years. As a consequence, the parties involved have taken the opportunity to use the attention given to the country to convey positive messages, promote its potential and reassure tourists, especially those worried by the misinformation spread by international media.
In addition, the tourism industry is working hard to ensure that the image of the country does not suffer negative repercussions due to recent events. To do this, the government has launched the "Iceland hour," an hour during which the entire nation is invited to share their experiences, culture, and history with friends and relatives around the world.
A video showcasing the beauty of Iceland and showing how much fun it is to travel there has been produced and is being distributed via social networks and YouTube. In addition, the tourism sector is launching a video contest inviting people to submit videos highlighting the best aspects of Iceland. 
How To Get Funds To Create A Mobile Digital Journey
La ville du Mans
The city of Le Mans collaborated with Mysmartjourney in order to tell stories and anecdotes of some of its emblematic places like the Parc de Tessé and the Jardin des Plantes. Together, they created posters with QR codes that can be found all over the city so that visitors can discover this Plantagenet city which has almost 2000 years of history to tell.
Visitors simply need their mobile phone to participate in this immersive experience. All they have to do is scan the QR code or approach their device to trigger the NFC tag. If these two methods don't work, there is a third solution. Each poster has a short URL that redirects visitors to the desired web page.
Several "Did you know?" signs offer interactive winks and allow the discovery of 11 different sites. The metropolis team set up an open-air museum as a first step. Since then, the system has also been used to provide value-added information during the legendary race. More points are planned to be deployed in 2023.
Create Digital Routes For Your Destination 
Territorial marketing is an integrated approach to providing quality services for local people, government officials, visitors, and foreign companies. It aims at achieving both service improvements and community development through its operations. After being subjected to an aggressive territorial marketing campaign, a certain territory will be able to develop in a responsible and sustainable manner over time. 
These actions will take place in the long run because they involve various aspects (social, economic, etc.) which require time to change and coordinate, and to establish a harmonious development system, where all elements profit. If you're looking for help to can create an app targeted at territorial marketing, we'd be happy to help you. 
MySmartJourney collaborates with touristic destinations, tourist routes and traveler services to help them leverage the potential of phygital marketing. Our digital tool can be deployed quickly in public spaces as an interactive signage, a docking station, a guided tour, and much more. With MySmartJourney, you can create personalized content and contactless experiences thanks to QR codes, NFC technology and short URLs. 
Here are key functionalities of the platform: 
Text, image, audio and video integration with YouTube, Vimeo and SoundCloud. 
Possibility to create quizzes and games with playful aspects thanks to action buttons. Redirection buttons are also available and can direct users to links from various websites.
Combination of complex scenarios and puzzles to energize the content and playfulness of the place.
Play mp3 and mp4 files and automatically optimize multimedia.
Integration of 3D and 360° contents with Sketchfab and YouTube 360.
Availability of forms through Google Forms, which allows you to collect data easily.
Add personalized souvenir photos with stickers and branded images through a Photobooth.
Possibility to order directly on the platform while respecting sanitary measures.
Scheduling of content according to fixed schedules. The scheduler updates the information for the user instantly and in real time.
Integrated statistics with Google Analytics in an anonymous way for the creation of automatic reports that detail user behavior.
Read the article