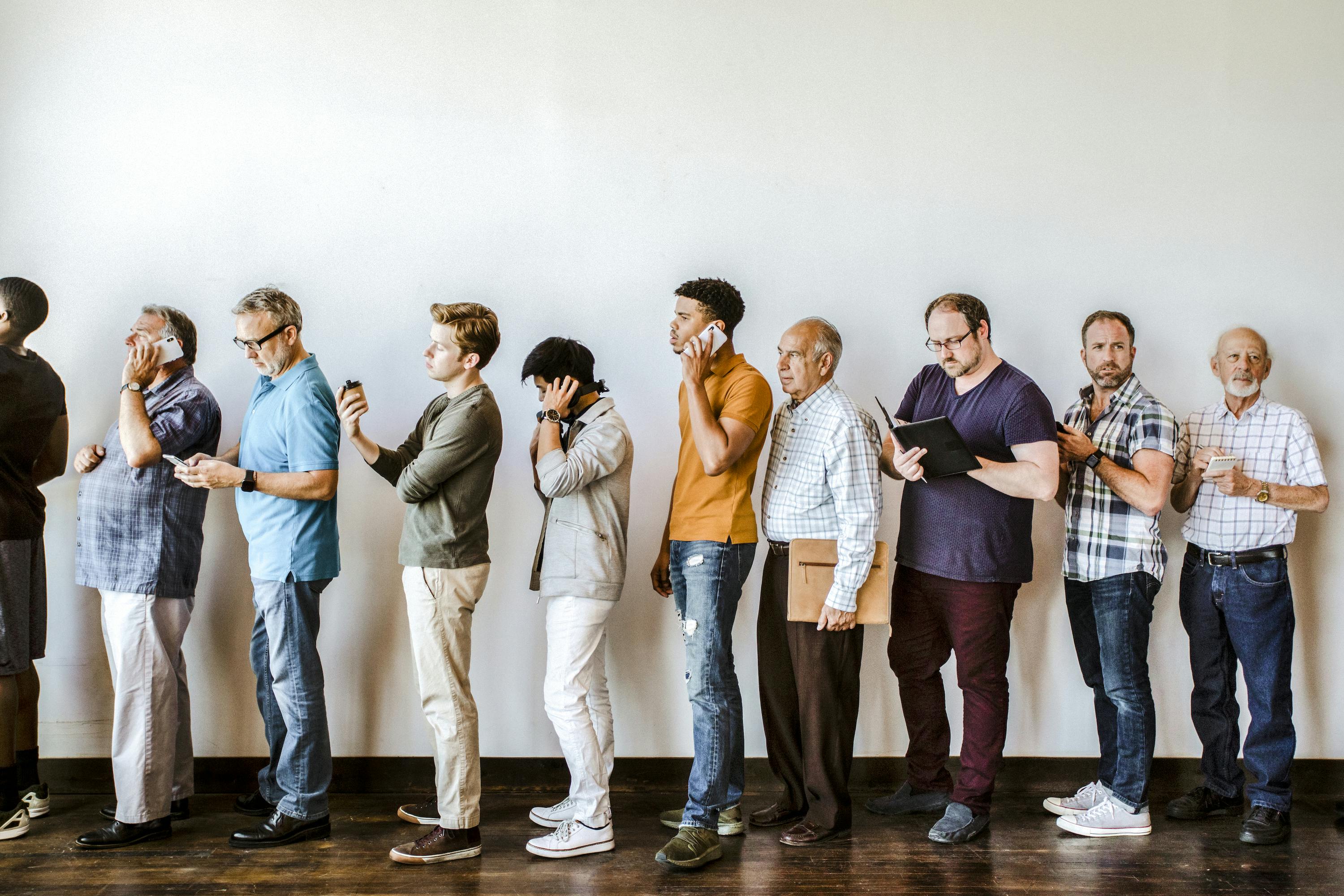 Blog
 / 
What are the best waiting room ideas?
What are the best waiting room ideas?
How many times in your life have you been sitting in a waiting room or waiting in line and got bored thinking about the time you were wasting? We all know how boring waiting in a hotel lobby or waiting for a guided tour or multimedia experience can be
Designing a fun waiting room or waiting line that offers interactive or stimulating activities is key to making sure that the time your customers have to wait is an entertaining experience. There are different options that you can consider to make this experience more interactive and stimulating. 
4 tips to make your waiting room area more engaging 
1. Get the basics right
Make sure you have all the basics in your waiting room or in your premises! Good lighting, comfortable and ergonomic seats and music are some of the essentials that you cannot miss. Wi-Fi is very important for people who want to optimize their waiting time while working or browsing the Internet. Magazines and newspapers may sound a bit old-fashioned, but they are always welcome.
2. Mural walls
Mural walls have different benefits. The color and design give your waiting room or space a special touch that leaves no one indifferent. Murals come in different sizes, and themes so you can collaborate with an artist to design a personalized one. Pick a theme that suits the average age of the people who pass through your doors. 
If they are children, you can look for a theme related to animals, nature, space, etc. These murals will keep the little ones entertained, something their parents will thank you for. Unique mural walls encourage curiosity and stimulate memory and creativity which can be boosted by creating some simple activity sheets to look for hidden items within the wall illustration.
3. Table games and books
Books and board games are a simple option, but they help to make the waiting time more enjoyable. This is a good option for all ages which won't eat too much out of your budget. Make sure to include individual games like card games and puzzles for different ages.
4. NFC technology and QR codes to entertain
An excellent alternative to surprise your customers is to include NFC technology or QR codes in your waiting room or space. This technology allows you to share different types of content with your customers. All they have to do is scan the QR code with their mobile phones to have access to personalized content or activities. This is a perfect way for them to spend their time waiting.  
You can create games related to your business, share information about your products or services in audio and video and broadcast movies or funny videos. These are just ideas but the opportunities are unlimited. Your clients will be able to access the content using their mobile phone without registering or downloading a specific app. 
The only thing that they have to do is bring their mobile phone close to an NFC device that you can install in your waiting room area or use QR codes to access the content. This technology is 100% flexible since it allows you to change the content as many times as you need, depending on what you want to communicate. 
During specific times of the year (at Christmas, for example), you can create relevant content. If you want to learn more about our technology and how it can help your business, feel free to contact us. An expert from our team will assess your needs and offer you a customized NFC technology or QR code solution so that you can make the most of your waiting room area.
Overview
There are several options to make your waiting room fun. You just have to make sure to take into account who are the people who pass by your waiting room and why they are there.  Among the different alternatives, there are some cheaper ones such as having board games or coloring books, but you have to bear in mind that you will have to renew them regularly.
If you decide on thematic decoration, you will need a larger budget, but the experience will also be unforgettable, especially for children. Finally, if what you are looking for is to surprise the people who pass through your waiting room, and generate specific content for different profiles that entertains them during the waiting time, you should think about incorporating NFC or QR technology. With this technology you will turn waiting time into a fun experience that your customers will remember! 
Discover our other articles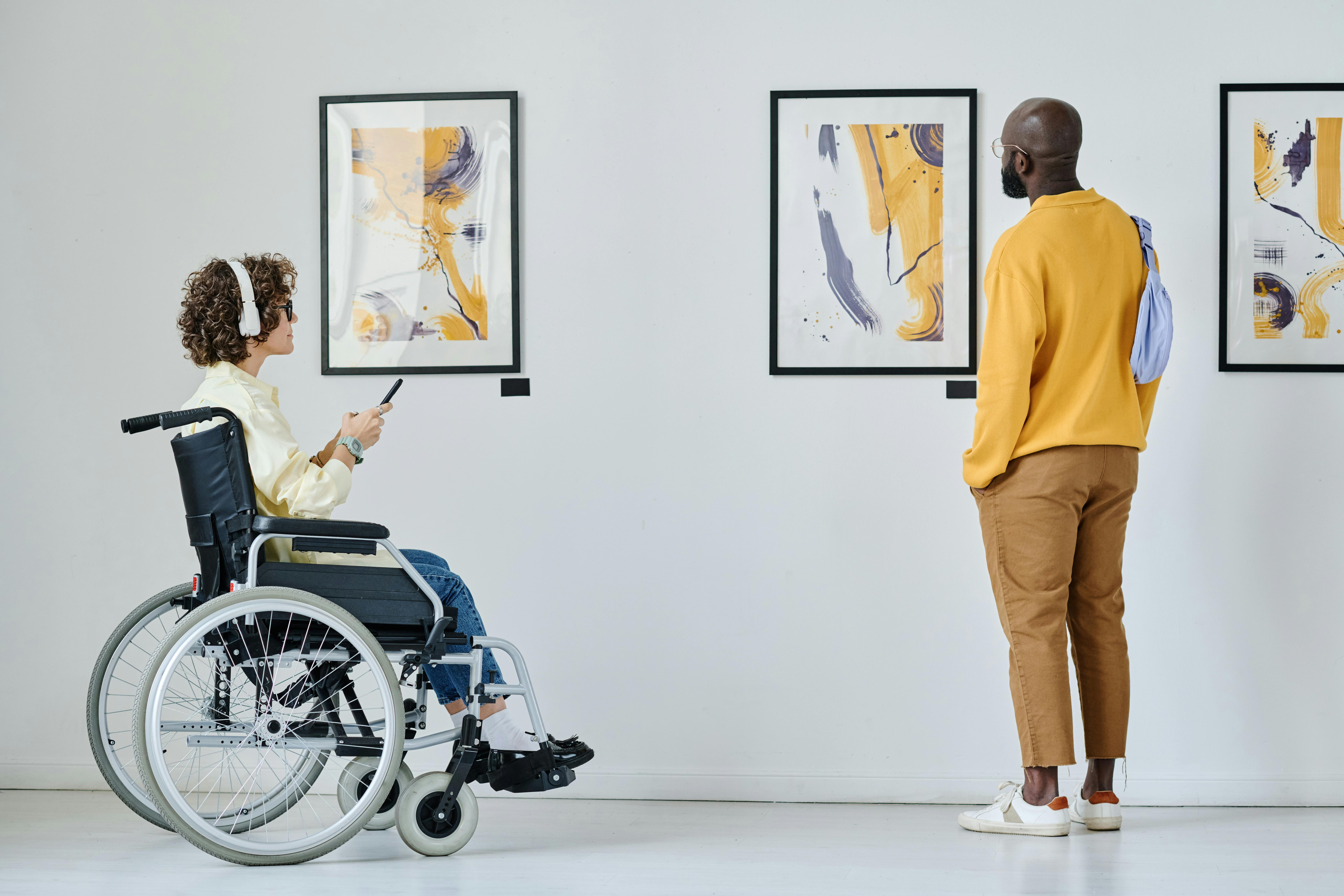 What is a digital customer journey?
Nowadays, the digital customer journey has become complex and difficult to trace. However, it is important to be able to trace the path taken by your prospects in order to offer them a positive visitor experience.
What is a digital customer journey?
The digital customer journey refers to an individual's journey through multiple touchpoints within your organization (e.g., website, mobile app, social media) that will ultimately result in a conversion event. 
Every company can use a customer's browsing history, transactions and contacts with the brand to understand their behavior. This allows them to create personalized offers, to better accompany the Internet user, but also to improve his buying experience and to set up a more adapted after-sales service.
The influence of digital on the customer journey
The advent of the digital world has changed the customer journey by adding new features, creating new steps and greatly altering customer behavior. The emergence of television commercials and websites have complemented the services offered by physical stores, newspapers and catalogues. 
With the rise of social media, instant messaging and apps, the digitization of the customer journey has completely changed the game. The digital journey has become more complex, bringing together a multitude of digital channels that allow them to discover the products and services offered by your company.
What are the stages of the digital customer journey?
The digital customer journey goes through three fundamental stages: 
The discovery phase
The evaluation phase
The selection phase
1. The discovery phase
This first phase represents the discovery of a problem or the awareness of a need for the Internet user. The needs differ from one customer to another, but invite them to do research. It is therefore essential for your brand, organization or institution to stand out from the first searches by offering the answers they are looking for.
This help can be in the form of blogs, e-books, analysis reports, tutorials, etc. These publications offer the user a clear and detailed answer and allow them to better target their research. On the other hand, it allows your brand to stand out by showing that you understand the needs of your audience and by offering them free and accessible resources.
Market your on-site experience
2. The evaluation phase 
The second phase consists of conducting several searches. This way, the Internet user has a better idea of the products and services available on the market. This allows him to compare the various offers based on the opinions of other customers, the services, etc. But also by going on site to confirm his intuitions or the information he has gathered beforehand. At this stage, the customer journey becomes phygitalized and offers new contact points through digital applications, guides or paper documents.
At the same time, any company that wants to showcase its services at this stage must create engaging and unique content as well as share customer testimonials both on the web and in the locations where the experience is offered. The content should be both educational and entertaining to show your expertise to your customers.
3. The selection phase
At this point, the Internet user has armed himself with all the necessary information and now knows exactly what he needs. The customer's choice depends on the efforts made by each brand to highlight the benefits of its product or services. 
This can be done by offering a demo of the solution, a period to test the product, or by offering a warranty period. The most important thing during this stage is to be able to meet the expectations of the target audience and to respond specifically to their concerns. It is therefore necessary to create high value-added content that stands out from competitors. 
Why analyze the digital customer journey?
Analyzing the digital customer journey allows us to better understand their needs and identify their behavior in order to provide them with content adapted to their searches. This mapping also allows us to note all the friction points experienced by the Internet user in order to improve his experience. 
On the other hand, a good analysis of the customer journey helps any company to detect its weak points as well as the levers of its marketing and to make the necessary modifications to be more effective and profitable. This analysis involves the collection of various information on Internet users, such as: 
Sales data 
Navigation data on the website or on the web application
Data from social networks
Responses to customer satisfaction surveys
The possible loyalty of the customer to your brand
Etc.
Guide to digital cultural mediation 
3 tips to optimize your digital customer journey
1. Build on teamwork
The digital customer journey is constantly changing, and to ensure that you respond to these changes effectively, it is critical to engage all members of your team. Adapting to trends, staying operational at all times and delivering the best performance while being attentive to the specific needs of your customers is necessary to optimize your customer journey.
Each department of the company receives different feedback from the customer, between the purchase process, satisfaction surveys and interactions on social networks. Gathering all this data and sharing the answers received between the different teams allows tracing a clear digital journey, to detect the points to improve and the levers to optimize. Constant teamwork allows you to unify your brand image with your customers.
2. Create a personalized interactive customer experience
When you have in-depth customer journey analysis, you can build a clear profile of your personas and ensure that you deliver a personalized experience. This gives you a clear picture of your buyers, including age, preferences, geolocation, interests, behavior, buying process and impressions of the experience. When customers feel that the journey they are offered is personalized, they identify more with your brand and tend to become more loyal.
3. Be present through the different communication channels
The digital customer journey passes through various channels and supports that serve to answer the questions and requirements of the Internet user. It is therefore important to be present in all these channels in order to make the customer's path more fluid. An omnichannel digital strategy guarantees an interactive, harmonious and attractive experience.
6 ways to make your destination stand out
3 examples of digital customer journeys
1. Customer journey for visitors to a cultural or historical site
Thanks to MySmartJourney, historical sites as well as museums and art galleries can create a fun digital journey by engaging visitors with rich and varied multimedia content. These contents are highlighted and accessible to all tourists or travelers thanks to NFC technologies and QR codes. A memorable and unique experience for each visitor guarantees their loyalty to your content as well as their active participation in your marketing strategy by sharing the memories of their visit on social networks. 
How museums benefit from QR and NFC technologies 
2. An unforgettable experience for travelers 
Travelers are often thirsty for new experiences and want to make the most of their trip. Therefore, a great digital journey requires a deep understanding of travelers. This analysis allows you to offer personalized services through your platform, direct them to the right tourist attractions and facilitate their journey.
Phygital marketing as a strategy to connect travelers
3. An exceptional journey through the city's parks
To provide visitors with a sensory experience, you can develop games and scavenger hunts that link the virtual world to the physical world. Creating a digital journey that encourages the user to connect with their environment provides an unforgettable and personalized experience for each user. It's a guarantee of quality that optimizes customer engagement and promotes loyalty.
Tool for creating digital paths
MySmartJourney is a digital journey creation tool that includes various features to personalize your customer journey. With our platform, you can develop a phygital marketing strategy to boost your visitors' engagement. 
Read the article